The Weird One: Sublime's "Robbin' The Hood"
Saxon Baird on an album by the SoCal trio that's more than just a bloated bong rip
The Weird One is an irregular column on RBMA Daily in which a writer takes a look at an outlier in a band's catalogue. Album, single, movie role: This column celebrates the moment when a band gets weird.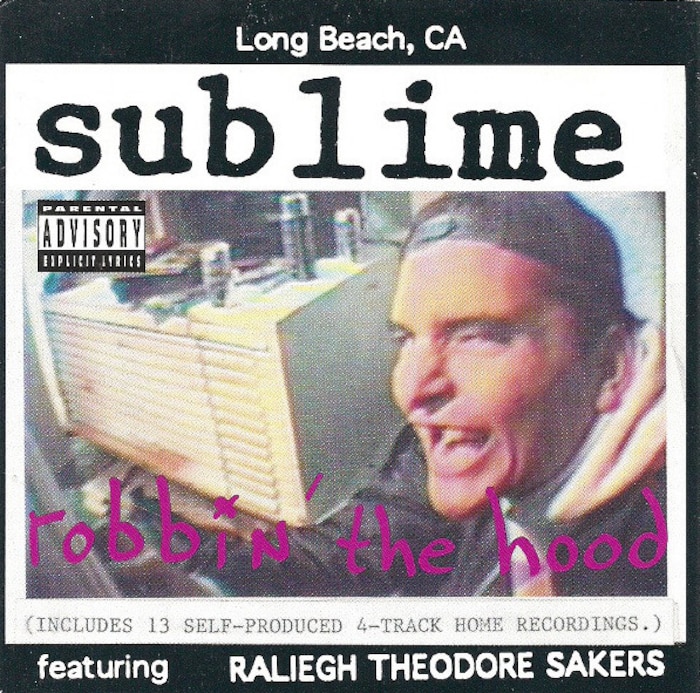 It's an easy mistake to lump Long Beach three-piece Sublime into the Southern California music scene of the early and mid-1990s. Skate punk – 4/4, three-chord punk accompanied by an often snotty, slacker lyricism – was the sound of the day, led by the Los Angeles-based Epitaph Records and bands like Pennywise, the Offspring and NOFX. But even a quick delve into the catalog of Sublime reveals a band with a varied musical palette, technical musicianship and a willingness to experiment. At their best, Sublime more comfortably fit alongside predecessors like the Clash, Bad Brains, Fishbone or Big Audio Dynamite. At their most pedestrian, they come off as the perfect soundtrack to your next bong rip.
Sublime's 1992 debut 40oz. To Freedom was already a bit of a weird one, a bloated 79-minute ride that employs samples of late '80s hip-hop and classic Jamaican riddims for both the group's original tunes and their many re-workings of reggae and obscure punk. Their follow-up, Robbin' the Hood not only does away with allegiances to genre, but also traditional album structure and form. In just under an hour, the album throws tape loops, field recordings, cheap digital dancehall riddims, 808 drum machine beats, bass-heavy studio jams, acoustic bedroom demo recordings, cowboy flick samples and the occasional scorching, dubbed-out punk song at the wall. For good measure, the album is also interspersed with the ravings of a mentally ill patient by the name of Raleigh Theodore Sakers. Robbin' the Hood is a strange and confounding mess that reflects its origins: The wife of founder Bradley Nowell claims it was recorded in a crack house at the height of Nowell's heroin addiction.
It only takes the first six minutes of Robbin' the Hood to tip you off that this is going to be a heady, offbeat musical collage. The opening track "Waiting For Bud" is a lo-fi, Grateful Dead-style jam that sounds like it was recorded in a crowded living room. This all melts into a sample from Steady B's "Bring The Beat Back" that gives way to record scratching over a simple drum machine loop, accompanied by reverb-drenched vocals of Nowell. (The lyrics would later find their way onto "Garden Grove" from the band's self-titled and final record.) This is followed up by a tape of Raleigh Theodore Sakers's rambling poetry over a George Benson jazz standard and then 57 seconds of thrash punk before settling into an 808-driven cover of Peter Tosh's "Stepping Razor" that samples Steely Dan's "Do It Again." All this, in six minutes.
The rest of the album continues in this same vein, moving from the ska-punk ripper "Saw Red" (a reworking of the Barrington Levy song featuring Gwen Stefani) to the Primal Scream-sampling downtempo of "Free Loop Dub."
If this sounds like a mess, it is. It's coherently incoherent, though, with tracks blending seamlessly into one another, creating a sort of confident groove that resembles a great mixtape. The second half unravels a bit – there's a number of acoustic guitar tracks while some of the dubs seemed like half-baked ideas. Sakers tends to wear by his third appearance, and it's also easy to cringe at Nowell's attempts at hip-hop, dub and reggae lyricism (and vocal inflections). In a way, these kinds of missteps are at the heart of Robbin' the Hood. It's an album that lacks self-consciousness, and the result is gratifying. Even if the name "Sublime" now conjures a stereotype, Robbin' The Hood remains a strange excavation of the band's overflowing chest of ideas, with all their blemishes and occasional brilliance intact.