Devotion: Mbira
Emma Warren encounters the history of resistance embedded in the Zimbabwean music

George Shire is sitting on the sofa in his flat in North London, with his grandfather's homemade mbira on his lap and a basketful of shop-bought versions on the table in front of him. The mbira sits in a gourd, for the same reason you'd put an iPhone in a pint glass in the absence of an aux cable or speaker, and is decorated around the edges with Castle beer and Coca-Cola bottle tops. The other mbira scattered on the table come as their basic selves: a rectangular piece of wood topped with two layers of flattened iron nails. Thumbs press pretty, circular melodies from the top set, with a first finger moving upwards on the layer below. You don't play mbira – you kukwenya, or "scratch" it: a linguistic detail that makes perfect sense when you hold one in your hands.
Shire, a Zimbabwean-born musician, academic and long-time Londoner, is holding a CD out like a flag unfurling from the end of his fingers. This is our starting point for today's listening session: American ethnomusicologist Paul Berliner's 1973 recordings reissued in the late '90s as Zimbabwe: the Soul of Mbira.
"This guy starts where you start, by situating mbira music in the spiritual," says Shire with idiosyncratic flair. "What I'm trying to do is to loosen it a bit. Western thought moves quickly from devotion into surrender, worship, salvation. It's already framed by somebody else."
You cannot play mbira without encountering the histories of resistance.
A key frame is, of course, colonialism. "Mbira enabled people from a particular place in Zimbabwe to hang on to the bits that were otherwise disappearing… I think this is why it earned the notion of devotional. I know what people are talking about, but it transcends devotion." Instead, Shire says, it's better to see mbira as part of the "ensemble of the everyday."
It's an enlightening phrase. I thought I was going to meet Shire to get some background, so that I could seek out a handful of mbira players in South Africa, where I was heading the following week. There's a huge Zimbabwean population in Joburg, but it transpires that Joburg is as far from the geographic heartland of mbira as Seven Sisters. I couldn't take George up on his suggestion that I go to Harare, Zimbabwe's capital, check into Meikles Hotel and then take a taxi to Madondo village, but no problem: The essence of mbira's gently hypnotic beauty was within reach right here in London.
We stop talking because a song, "Nyamaropa" by Mhuri ye kwa Rwizi, comes on, and it insists that we listen. Mbira is an essentially intimate sound, but there's something about Hakurotwi Mude's voice and how it's held by the players around him that is causing a disconcerting kind of psychic dissolving. In me, at least.
Shire, on the other hand, is upbeat. "I could party to this," he says jovially. "There's an intimate story in this song, but it depends on which bit you go to. The voice is a conversation and the repetition tells you the moment." We must remember, he says, that mbira is rural music, played outside, in a savannah context where it's more than 30 degrees and where listeners' lives are a repetition of locally-specific everyday tasks. "It's theatre in that way," he explains. "There is the theatre of you and me, there's the theatre of having our friends around. But it's also the kind of music that takes you to melancholy, to sadness, memory, sorrow. It has these two bits to it, depending on what you're evoking."
It strikes me that mbira is very nuanced, very flexible. It inserts itself into whatever is happening, casually. It's a sonic singularity that contains everything, with your ears providing the bridge to a musical infinite. OK, I'll admit it: I'm intoxicated.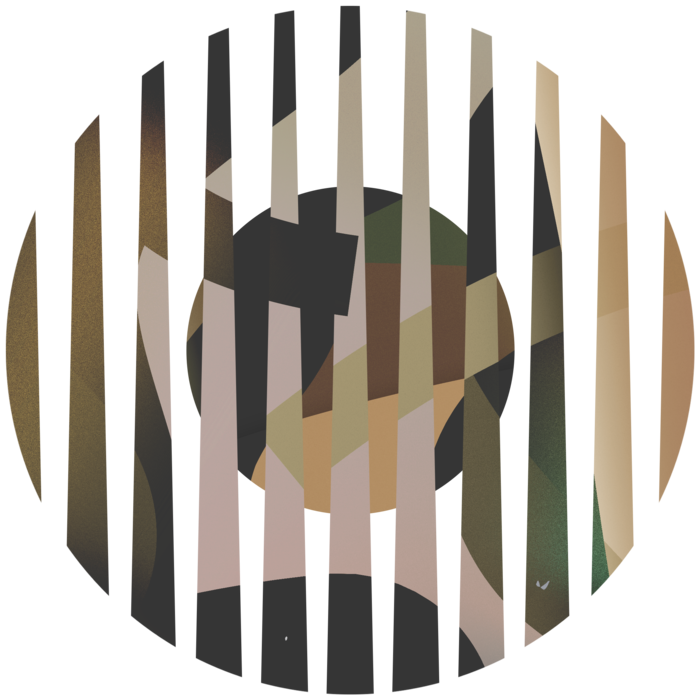 The bira also held a fascination for Phil Cohran, the recently departed member of Sun Ra's Arkestra. His Frankiphone, or electrified mbira, brought a cosmic warmth to early Arkestra recordings and inspired Maurice White to add it to Earth, Wind & Fire's sonic mix too. Cohran made his own versions of the instrument, telling Wax Poetics "I just kept making them and maybe the 15th or 16th was really good" – a radical DIY aesthetic that directly links 1950s Chicago to Shire's grandfather in Zimbabwe.
"The music invites you to slow down," says Shire from his couch. "The minute you slow down, you go to thinking. Thinking and memory, they're connected. It might evoke a loss of a friend, and it stays with that. It has a capacity to stay with one emotional experience."
Is it the repetition, the resonance, or something else?
"What makes it specific, like a trance, is staying with a note and coming back to it. It never goes away completely – you stay with the note, the memory, the thought. The music becomes the embodiment of the thought you have and that thought can be a happy one or a sad one."
The music has moved on. A version of "Mbiriviri" by Simon Mashoko feels more like rave time. It's well known, a Zimbabwean sleng teng, and it varies, appropriately for such a nimble music, depending on where it's being played and who is listening. It is, says our musical guide, always about beginnings.
"The music is creating an environment. It's introductory, like jazz in that way. It suggests a dance party. There are singers together, so we know there is going to be a gathering. There is sunshine, there is a celebration going on." He leans back. "Woooooo!"
The music grows. There are shakers, a skippy beat and, after a while, some ululating in the background, which right now sounds like the Zim equivalent of a boisterous brap-brap. It's the dancehall, Savannah style.
Ephat Mujuru was one of the biggest names in contemporary mbira, and we're now listening to his grandfather Muchatera. This is music that sits firmly in the prayer camp: Muchatera's voice contains a stillness and focus that marks out meditative excellence, and the bira players around him turn their playing into ambient weather in which to hold his voice. It is, says Shire, music of the heart. You can hear it with the heart, you can hear it pumping. This is what you play after you say goodbye.
Of course, there's another kind of loss at play here, in which devotional music becomes a hiding place for what's left after the devastation of colonialism. It mourns what is lost when you've been run over by people who don't really believe you're fully human. According to Shire, "Historically, in the moment of encounter with coloniality, it becomes the site in which other histories found a home. The forbidden found a home. One way of masking what was going on was to clothe it as primarily the spiritual. You have to open it, you have to unravel it."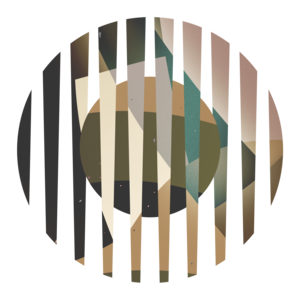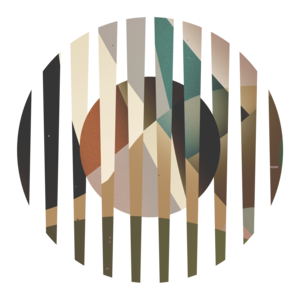 It reminds me of tropicália, which unfolded in Brazil contemporary to the music we're listening to now. Caetano Veloso, Gilberto Gil and friends had to cloak their resistance in unassuming pop music, just as mbira used the cloak of tradition to hide meaning.
Which takes us to Shona, the region that's become interchangeable with mbira. It is patiently explained that it's not accurate to say mbira never existed anywhere else – histories of coloniality meant it was squashed into one region.
"A general history of Zimbabwe, the first suggestion I'd make is that there are no such things as tribes. There are people who speak different languages. The classification system of tribes is a Western phenomenon presented by these huge families and not able to account for it. There are families who play mbira. Sometimes [these] are more concentrated around Mashona than they are concentrated around Ndebele. It doesn't mean Ndebele people can't understand mbira. What has happened with what's been called Shona or mbira is to do with families that spoke Shona.
"You cannot play mbira without encountering the histories of resistance," Shire continues. "There is a refusal to be tidied up away from histories of resistance and liberation. It is integral to the story of the politics of liberation, the unfinished question of decoloniality. It has that suitcase it carries with it."
It's a thought echoed in the documentary Mbira: Spirit of the People. It was released in 1990, full of archival footage from Zimbabwe's liberation struggle of the late '70s and the early days of independence from 1980 onwards. In it, mbira superstar Thomas Mapfumo is interviewed with his friends and fellow musicians. "I must be called Thomas Mapfumo," he says. "I cannot be called Elvis Presley. I decided to search for my own music, which is the music of the people of Zimbabwe. This is the music I am playing today, the music that was born out of the liberation struggle."
The sacred in this musical context boils down to the deep human need to remember what is lost or out of reach, a religion of lost pasts and a faith in new futures.
I've been in Shire's flat for hours now, and the time comes to head back to South London, a little high on music and conversation. "If I just end where I began," he says, holding the door open. "Mbira is indeed devotional. It is not compatible with hate and anger or revenge – you couldn't kill someone playing it. It has a sense of loss, belonging, of love, of sharing. The music is the carrier or multiple histories and multiple memories, of which devotion is one."