DJ Minx Party Flyers
The Detroit party-starter looks back at memorable moments from her lengthy career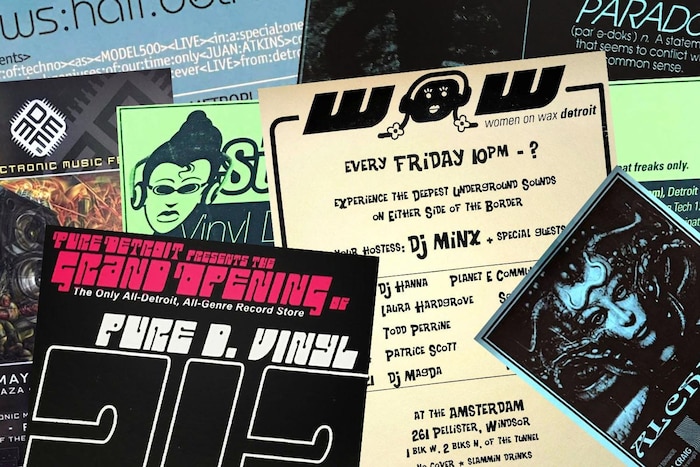 Detroit is full of unheralded dance music heroes, and DJ Minx sits squarely amongst that lot. Taking up DJing after visiting the city's famed Music Institute, she gravitated towards house music, but it was on the radio where she first made her mark, hosting an electronic music show called Deep Space Radio on WGPR. Though her time on the airwaves allowed her to rub elbows with many of techno's forefathers, DJ Minx also made her mark in the club. A resident at Motor during the 1990s, she eventually founded Women on Wax, a collective and eventual record label dedicated to promoting the talents of female artists – the imprint has also been home to many of Minx's own productions since its founding in 2001. Otherwise, she's now spent more than two decades as one of Detroit's most reliable DJs, often sharing the booth with internationally renowned artists both at home and abroad. Here, Minx shares flyers from her archive that mark key moments from throughout her career, with a special focus on her hometown, along with brief memories of each party.
W.O.W. - Windsor, Ontario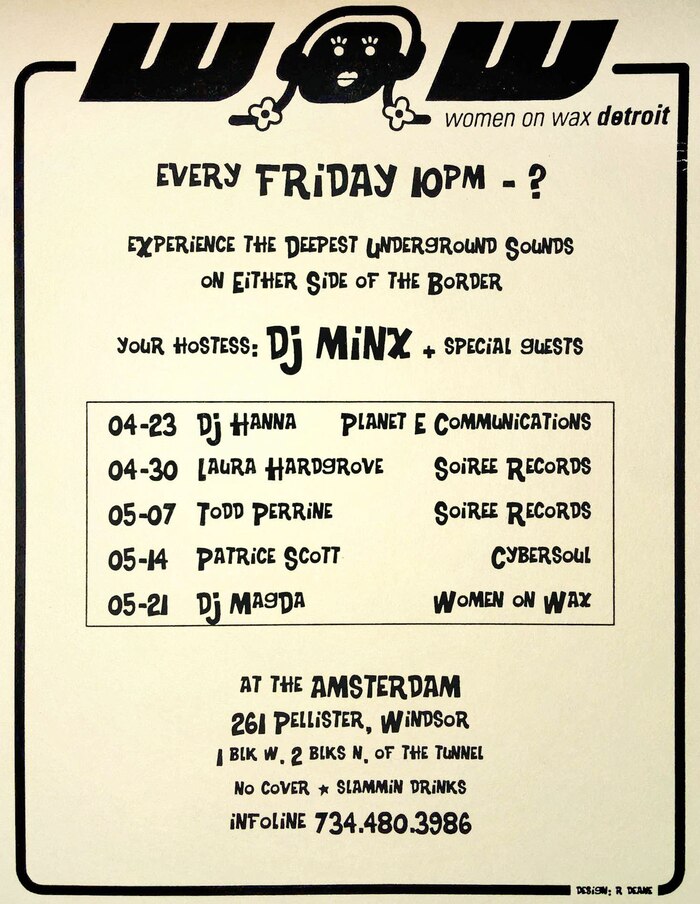 This was the first series of sets to happen at the legendary Amsterdam Lounge in downtown Windsor. There were featured guests every Friday night, with a variety of set magic for one helluva good time.
Evolution Dance - Detroit, Michigan
I remember this night as clear as day. It happened at the same time we were running Deep Space Radio on WGPR, so people were ready for it wayyy in advance. Bunch of heavy-hitters here – I was just happy to be among them.
Alchemy - Detroit, Michigan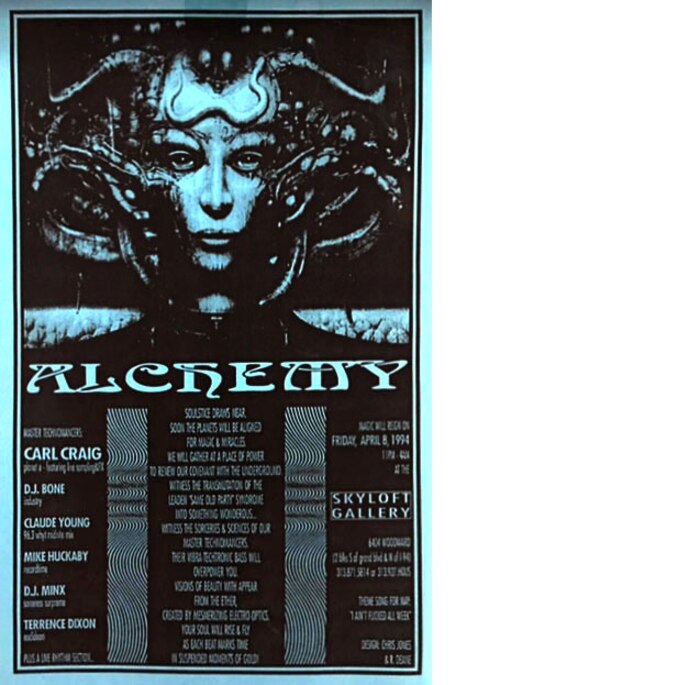 First of all, this flyer! One of the sweetest created, in my opinion. This party was held at the Skyloft Gallery, which I owned with Jerrald James. We had a bunch of underground parties there, and it was on the second floor of a building on Woodward Avenue and Grand River. The DJs on this lineup though, dayuum. Was off the chain!
Pure D Vinyl - Detroit, Michigan
This was the grand opening of the 313 Detroit store in the Fischer Building, which is in the New Center area. We played records among racks of clothing and vinyl throughout the store. Cool to be a part of the historical beginning of 313 Detroit.
Pussy Galore - Detroit, Michigan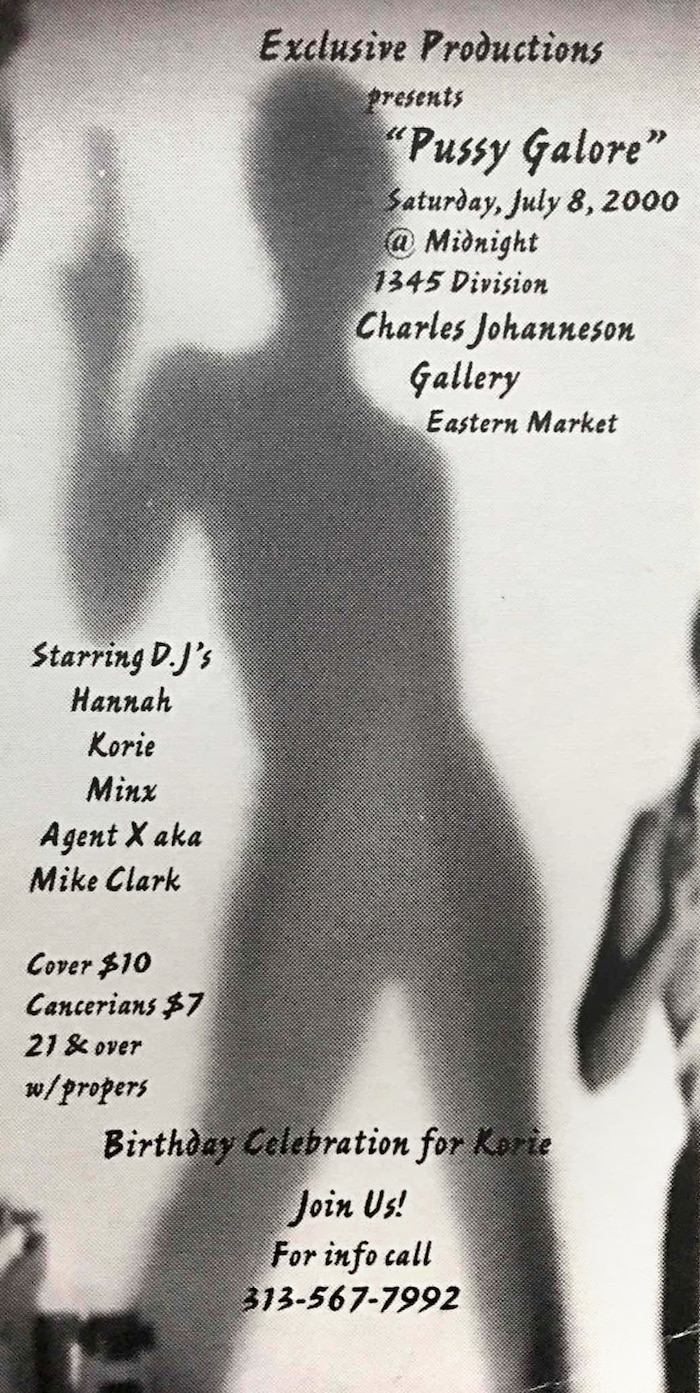 Oh my goodness, this one was so good! Korie, Hannah and I tagged for four hours. It was dark and deep inside the gallery and so was the vibe. First time the three of us played together, but not the last. We fit well on the same set!
Paradox - Detroit, Michigan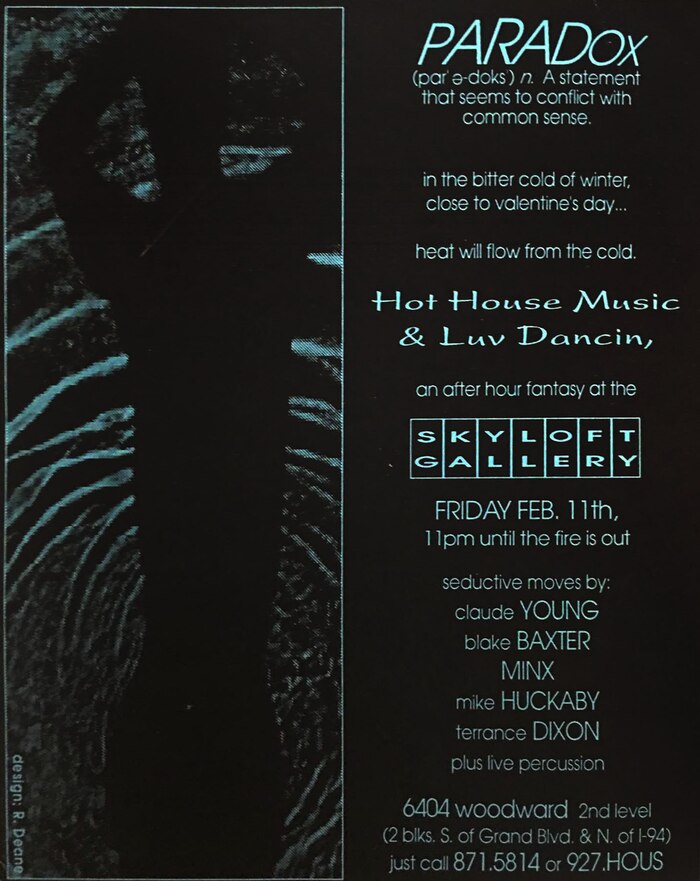 Another techno set at our Skyloft space in Detroit. We kept a bunch of ridiculousness going at the place, lol! Jerry the Cat on percussion just took everything up a level.
Skyloft Gallery - Detroit, Michigan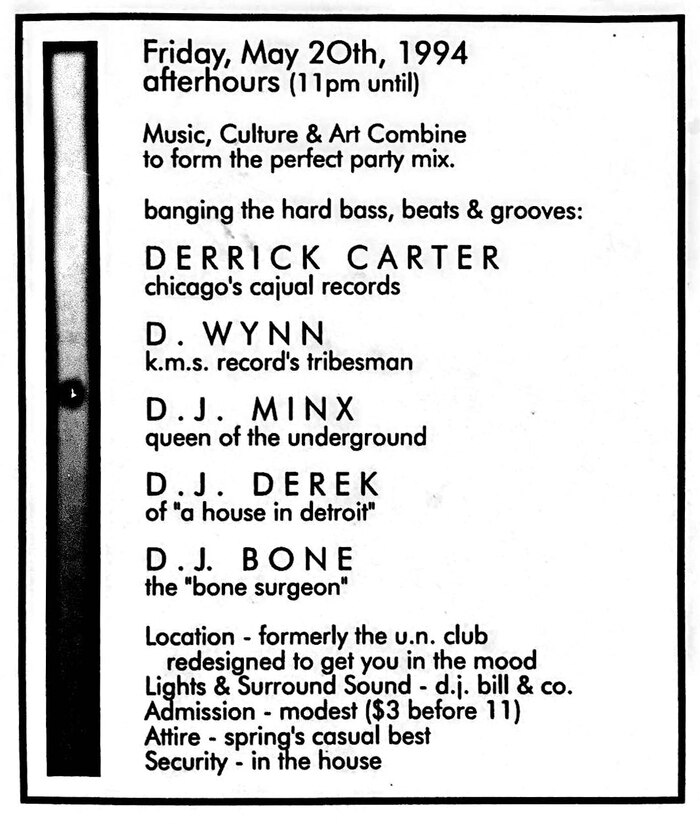 Another Friday night set with a room full of heavy-hitters. I remember hanging with Derrick Carter a bit after picking him up from the airport – we had a great time.
Succulent - Detroit, Michigan

One of the first parties I threw with an all-women lineup included DJ Lady D from Chicago. I also regularly had one of my girls dancing behind stretched material with a light behind it, so it only showed the shadow of her body. It was sexy! I don't know what got more attention – all the lady DJs or "Morphine," the silhouette dancer!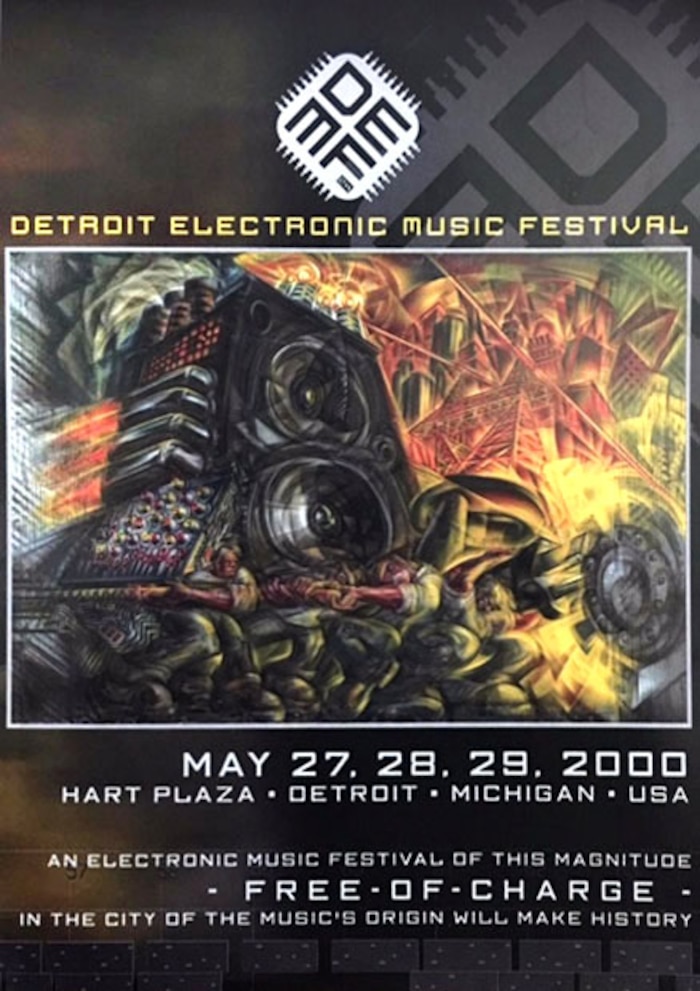 The first electronic music festival to hit Detroit was nothing short of amazing. The crowd of people were just being free. Folks that had no idea what techno or house music was danced this weekend. I felt the love, and I'm sure everyone else did as well.