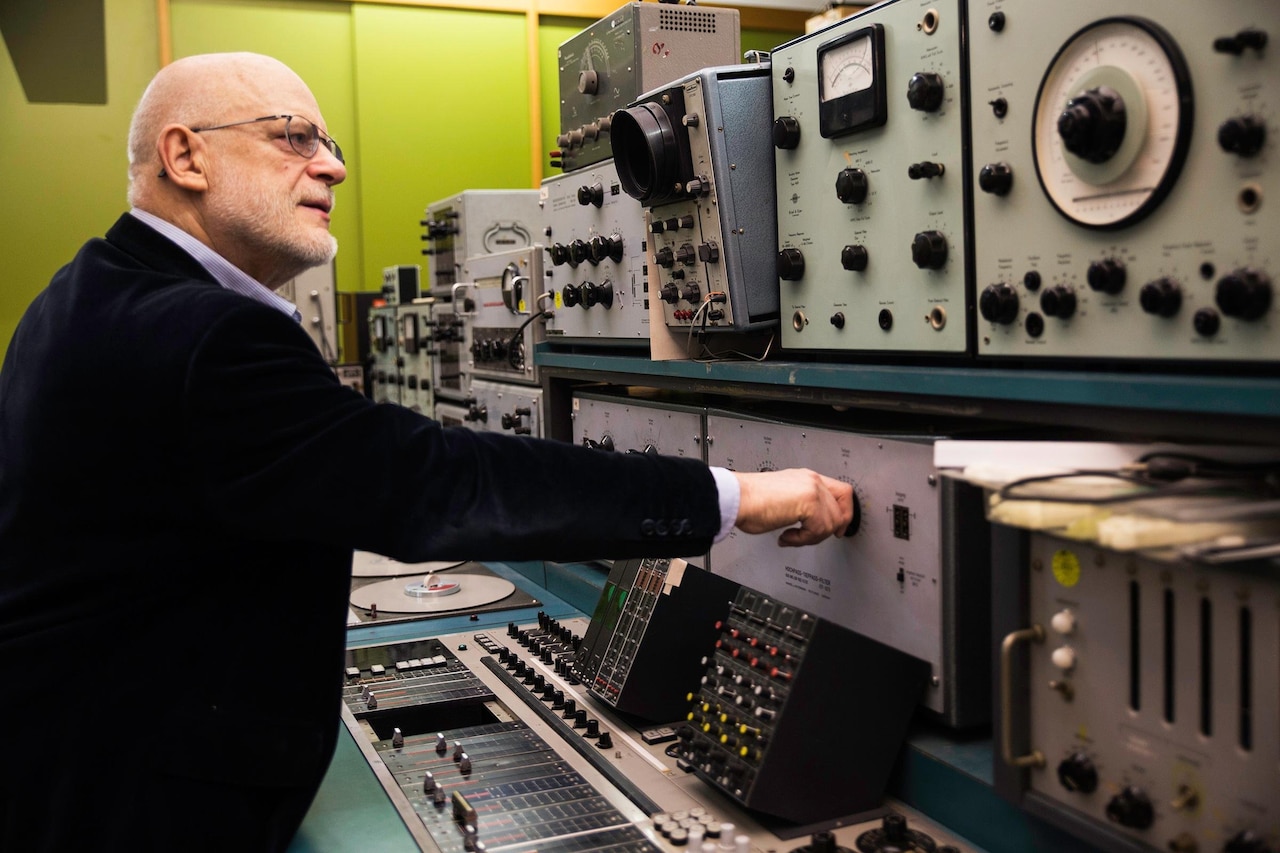 Inside Stockhausen's WDR Studio for Electronic Music
On the occasion of its move out of Cologne, US photographer Peter Beste visits a key birthplace of electronic composition
For the average Cologne native, there are only two reasons to end up at the tram station Butzweilerhof/Alter Flughafen: either you're intending to buy Swedish DIY furniture, or you fell asleep on the train. Those in the know, however, understand that their pilgrimage to the outskirts of Köln-Ossendorf will be rewarded with a time capsule that transports you right back to the founding days of serial music and electronic composition.
Hidden in the basement of a gym complex in an uninviting industrial area is the remains of Cologne's most important contribution to the world of music: the WDR Studio für elektronische Musik (Studio for Electronic Music). Founded in 1951 by Herbert Eimert, the studio hosted a who's who of avant-garde composers in the post-World War II era, and reached the height of its international renown when Karlheinz Stockhausen took over the management in 1963. It was on these oscilloscopes, ring modulators and tape machines that Stockhausen conjured up Gesang der Jünglinge, while adventurous composers like György Ligeti, Luc Ferrari and Henri Pousseur frequented the premises at Cologne's Wallrafplatz. The studio moved twice: once during the 1980s, and eventually, after the next temporary building was sold – together with major parts of the studio – to its current basement in 2001. Thanks to the relentless efforts of sound engineer Volker Müller, who has been with the studio since the 1970s and looks after the remaining collection of machines and handwritten scores, a large part of the original equipment still works and can be experienced alongside first-hand anecdotes from Stockhausen's erstwhile assistant.
Now, the collection will return to Stockhausen's birthplace, Haus Mödrath – a 19th-century manor house located about 20 kilometers from Cologne – where a private investor established a permanent exhibition. There, the studio will occasionally be in use and open to visitors as a partly-functional relic. The move is supposed to be completed by February 2019. Before then, photographer Peter Beste visited the studio with Volker Müller to capture some of the remaining magic in this influential space.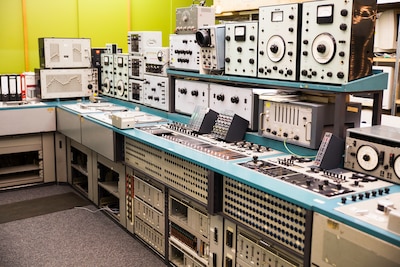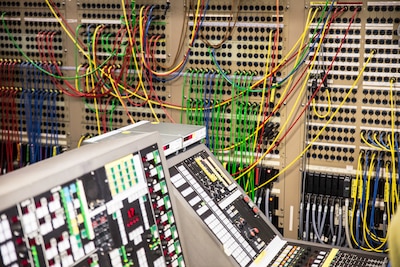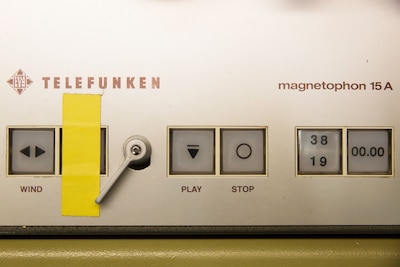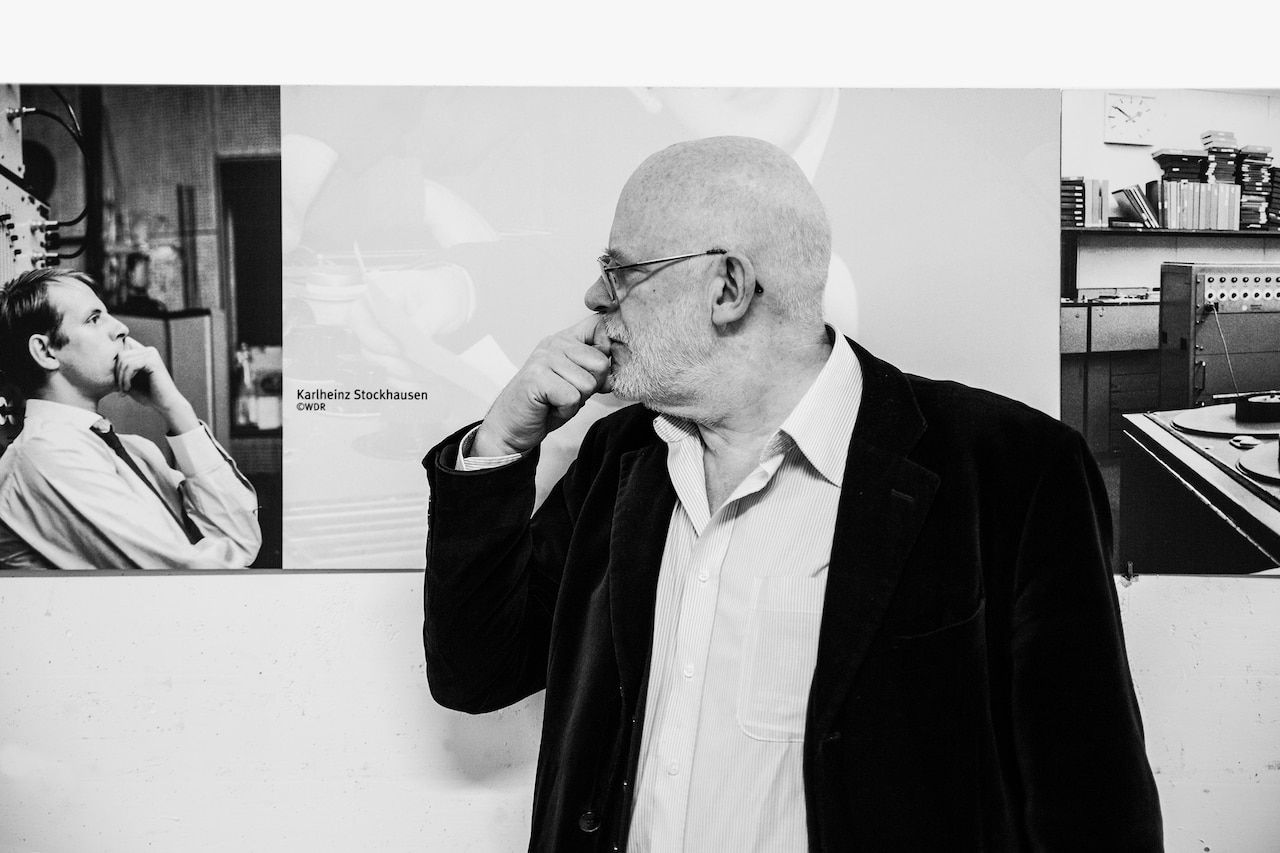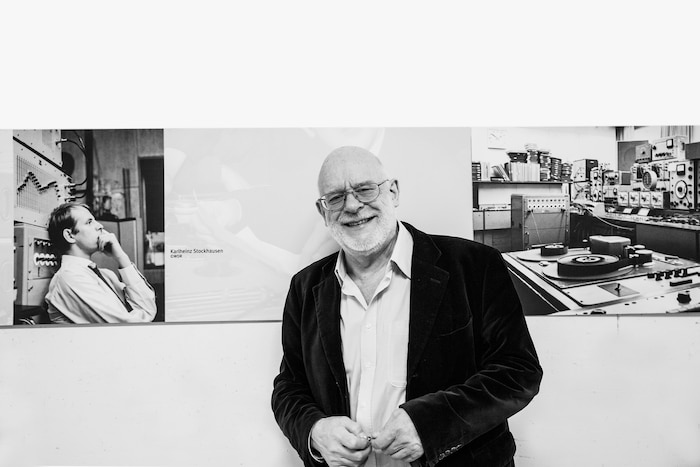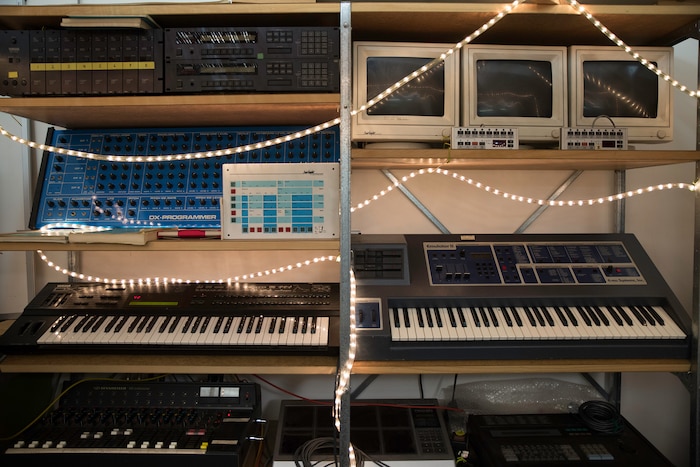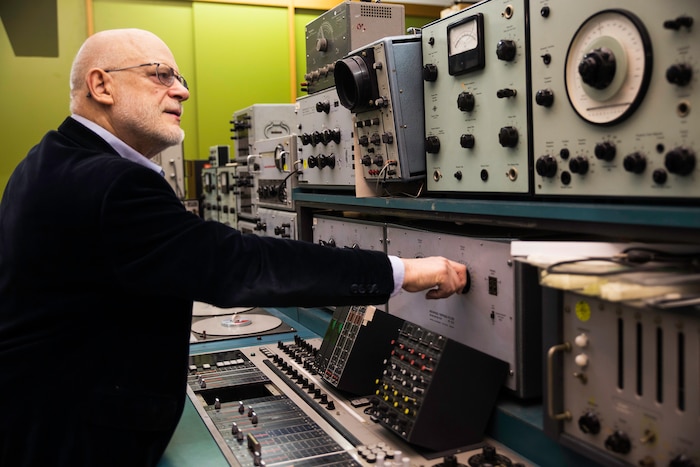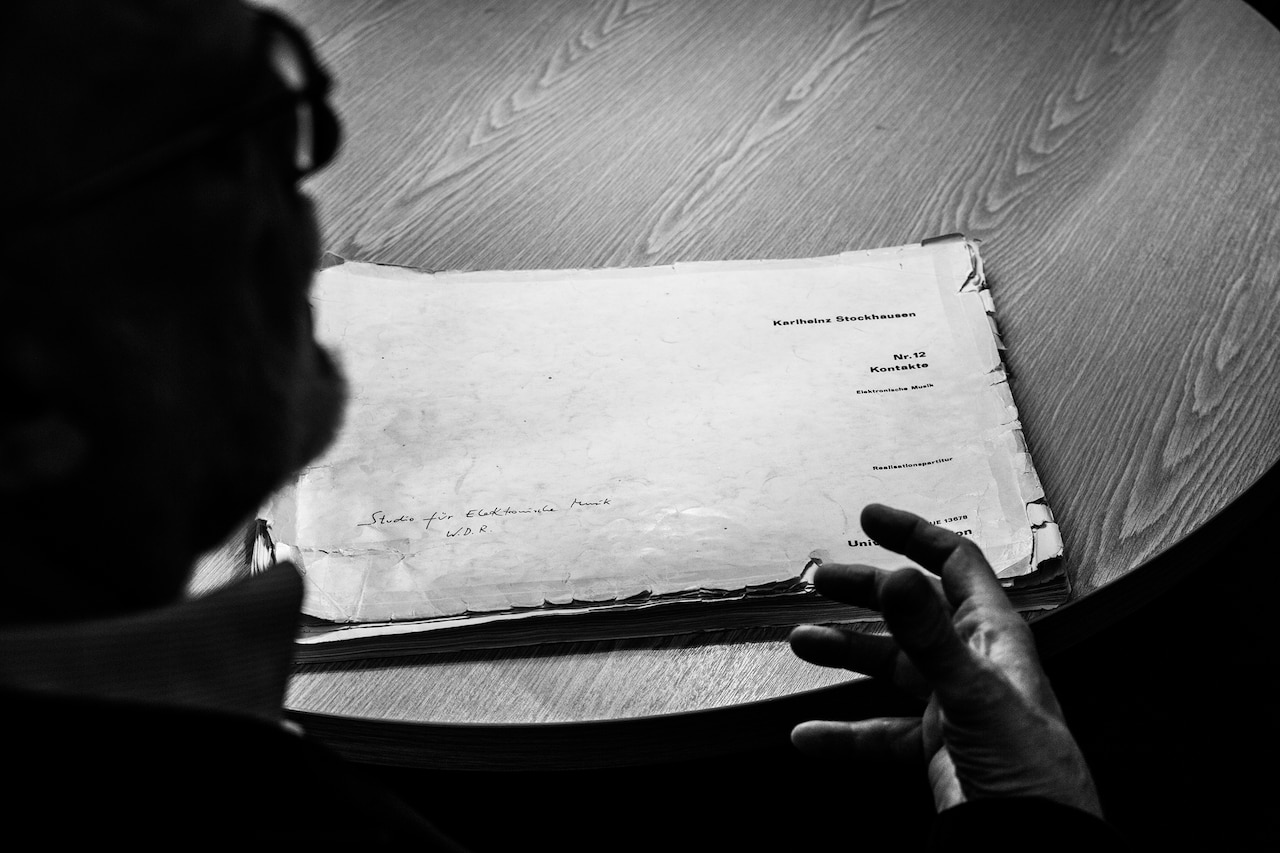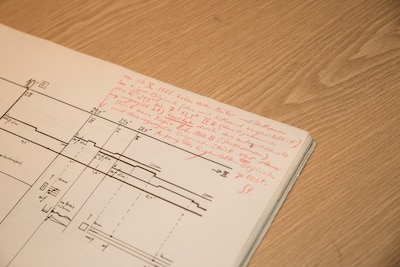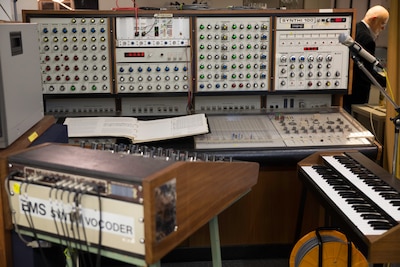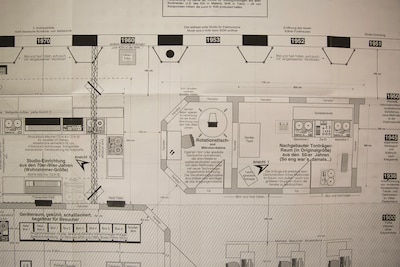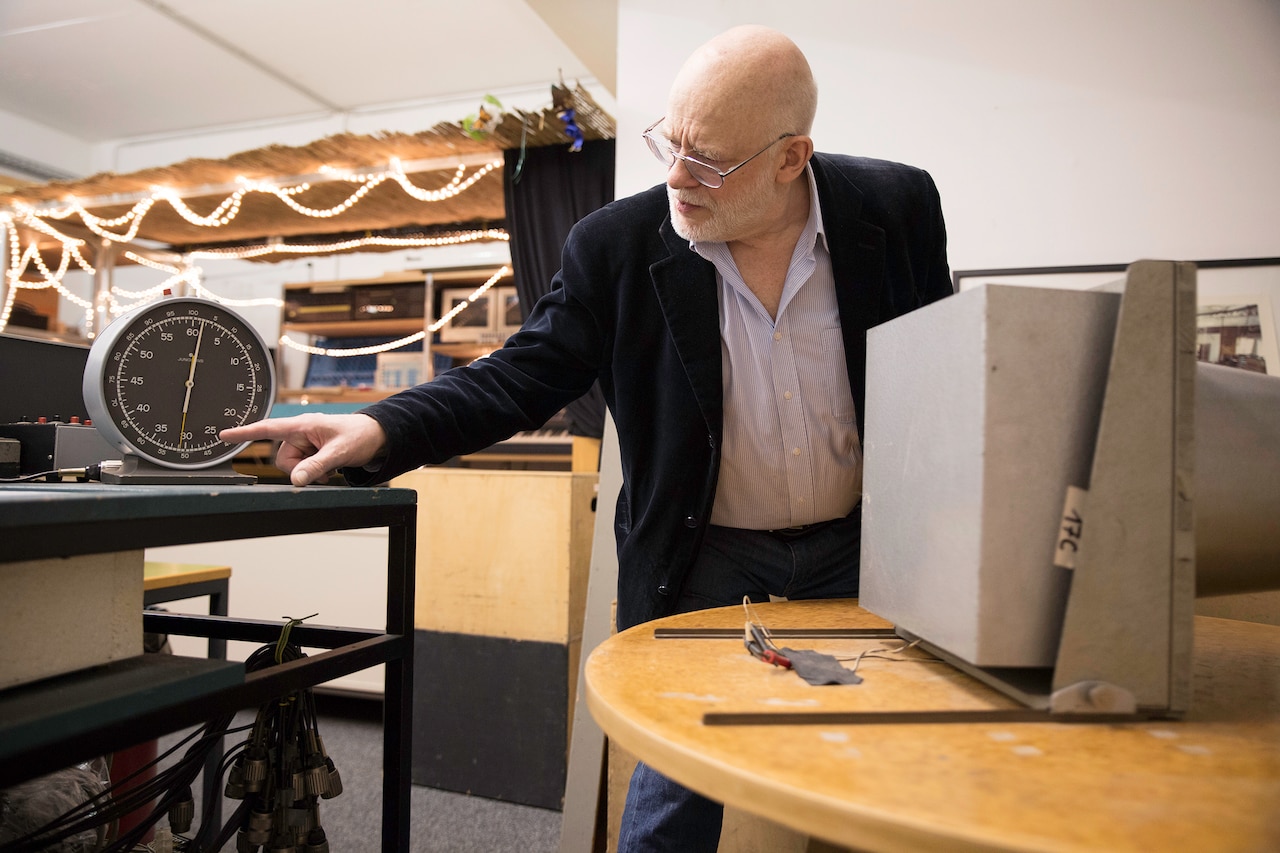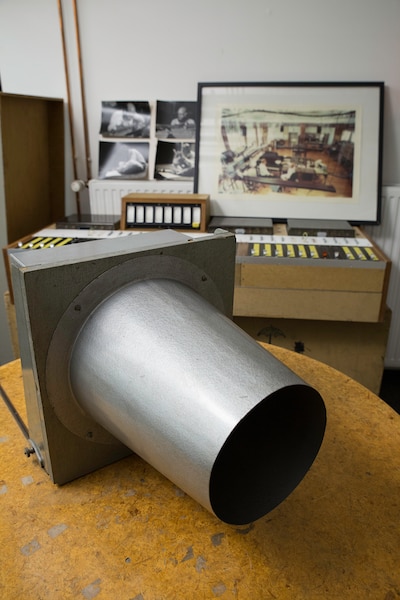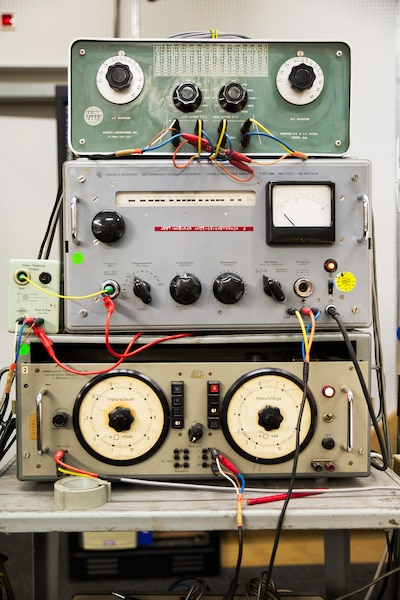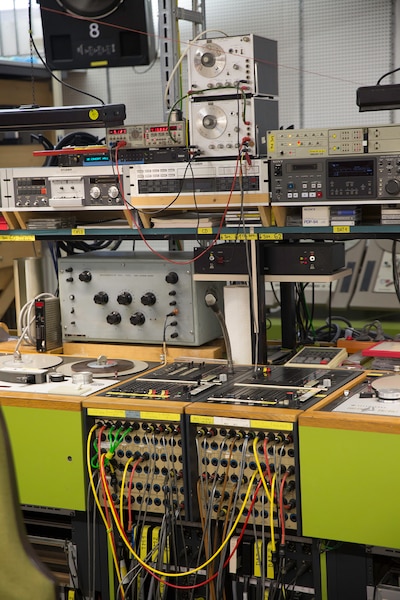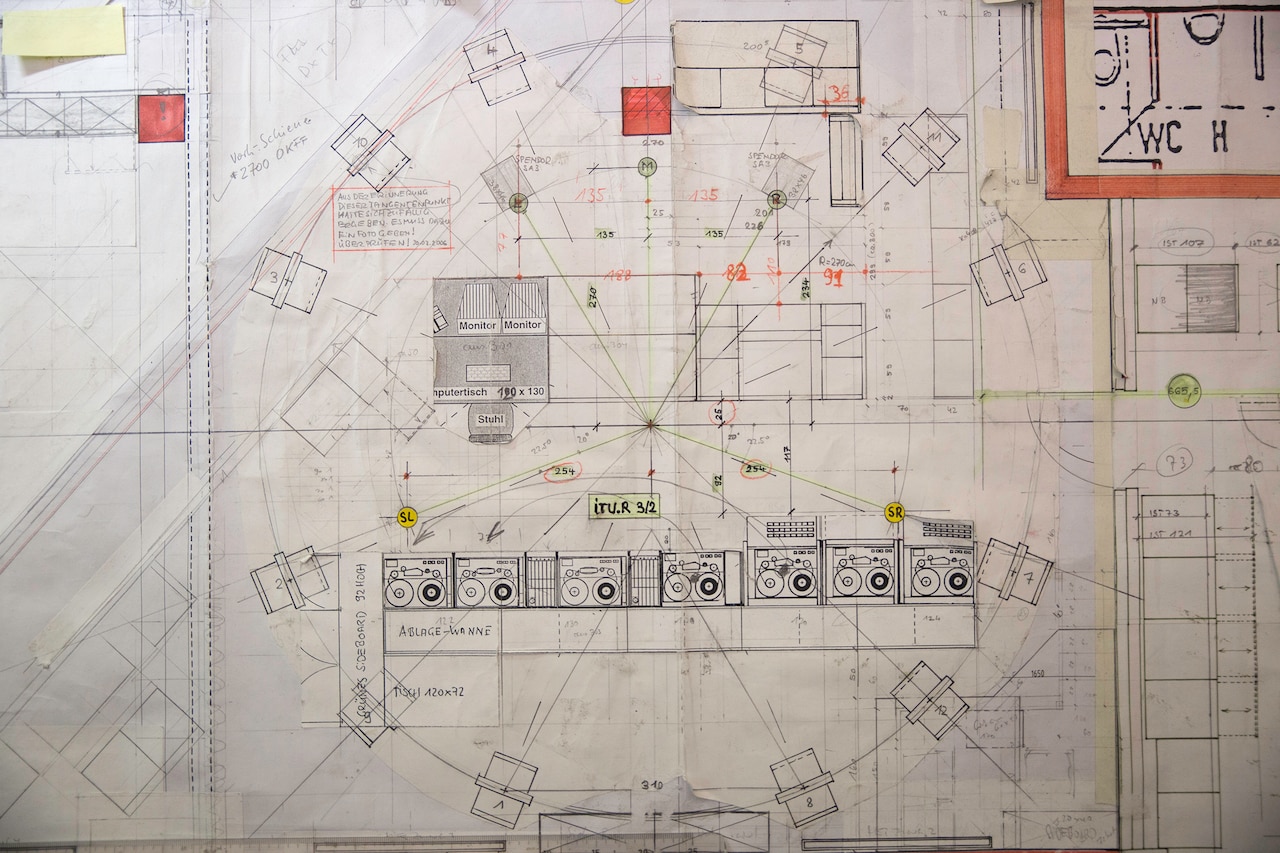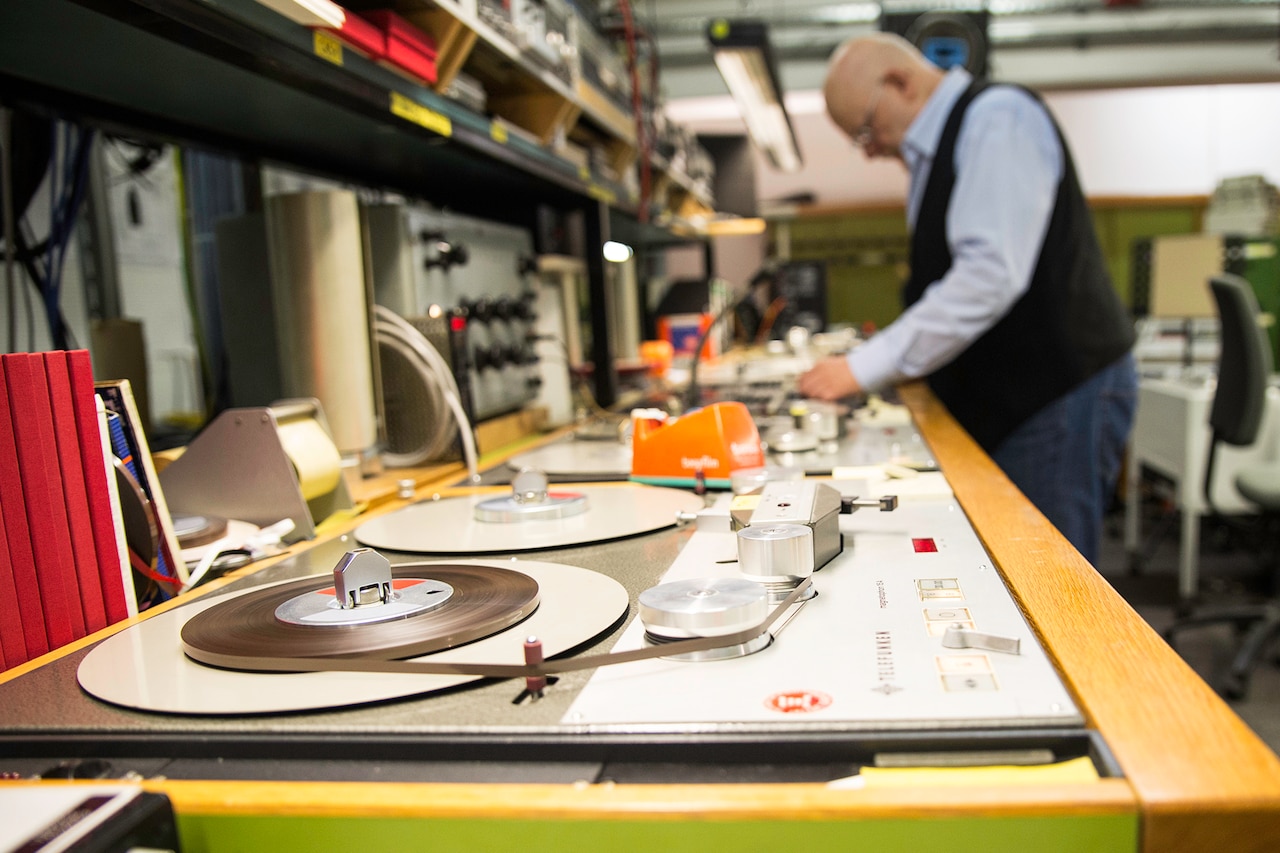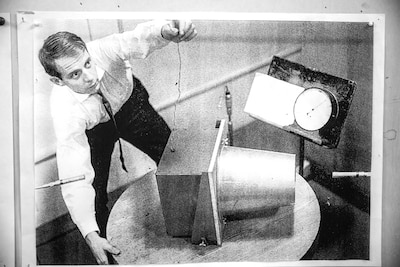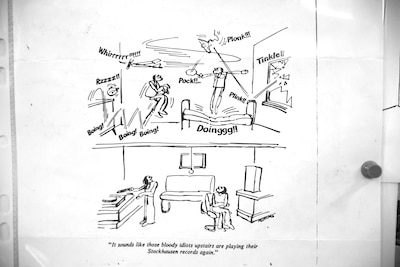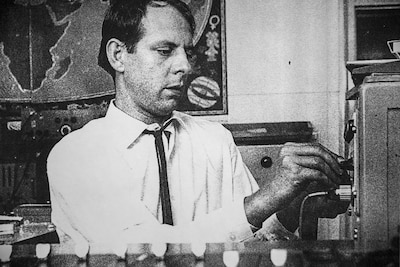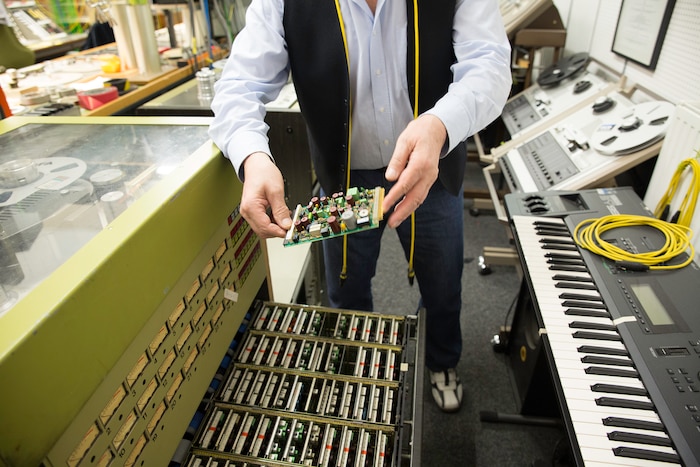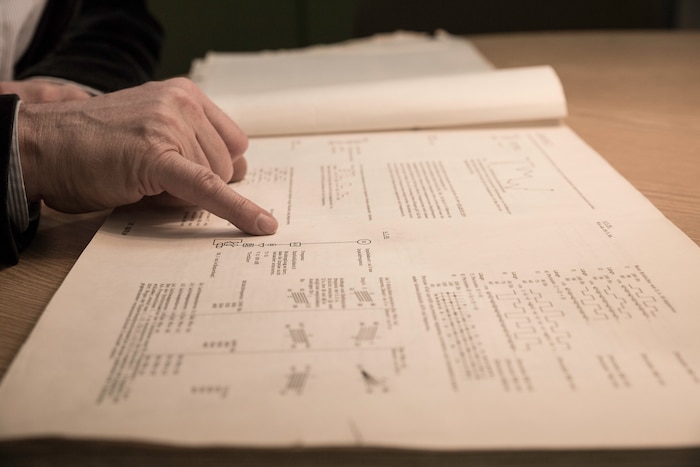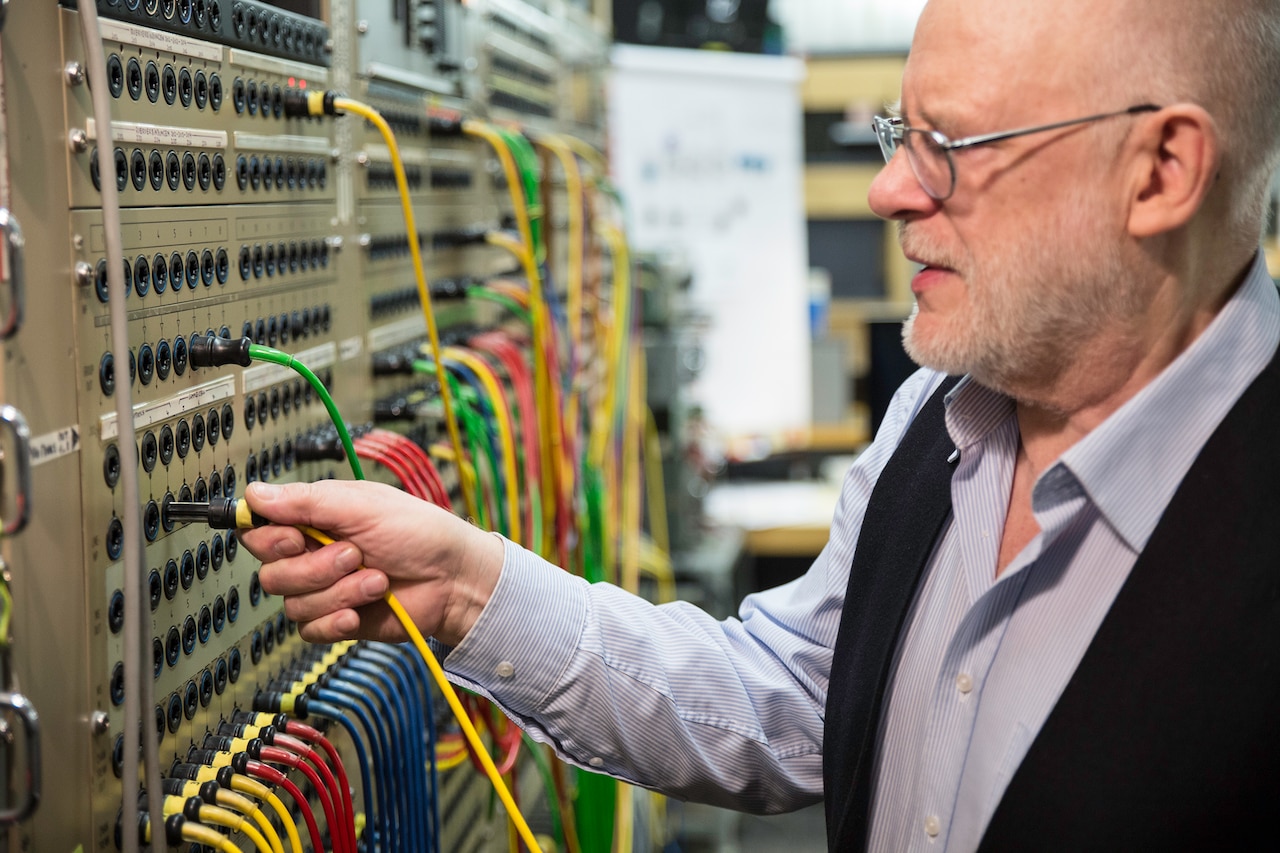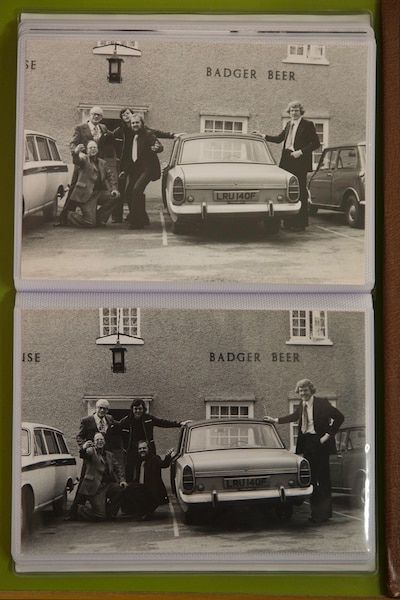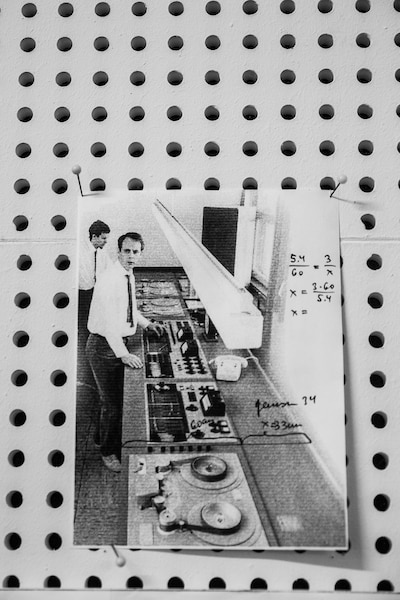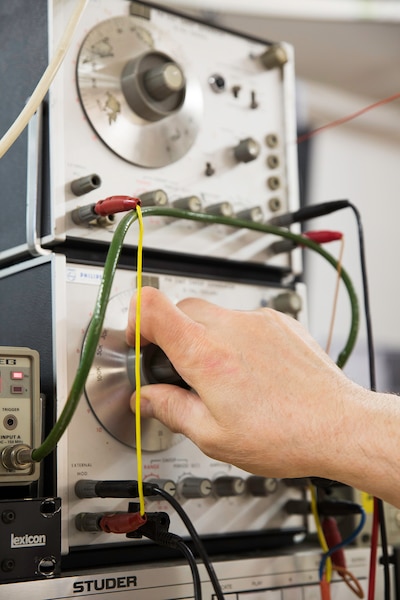 Header image © Peter Beste