Counter Intelligence: Montréal
There's something to be said about a city that boasts two official languages. Known for its charming European flair, the creative weave of Montréal's bilingual and multicultural fabric is a breeding ground for alternative culture. Combined with an affordable cost of living, the city is a hotbed of artists who sustain a strong DIY community and a healthy nightlife scene, so it only makes sense that Montréal record shops are thriving in parallel. Avid and casual collectors alike are privy to a solid network of new and used record stores scattered across the city, each offering a unique selection to a loyal following.
In anticipation of the first ever Montréal edition of the Red Bull Music Academy Weekender this fall, we dug into the dust of the bins belonging to a handful of these shops.
Cheap Thrills
Montréal's oldest record store, Cheap Thrills, recently celebrated a triumphal 45th birthday. The shop is the last remaining of its kind in the city's downtown core and is worth the challenge to find it. A set of steep and lopsided stairs to the second floor of an old house tucked directly south of McGill University leads visitors to a treasure trove of new and used LPs, CDs, cassettes and books.
Cheap Thrills is best known for its collection of experimental sounds, which can be best attributed to the shop owner, Gary Worsley. An important contributor to the city's experimental scene over the years, Worsley runs Alien8 Recordings, a Montréal-based label responsible for releasing a handful of important noise titles in the '90s from artists like Keiji Haino, Merzbow and Acid Mothers Temple. Typically housing over 10,000 records at any given time, Cheap Thrills is home to a selection that extends beyond the leftfield, including a well-curated soundtrack section, a steady stream of rock reissues and a stacked pick of hip-hop favourites. The Montréal institution is decorated with posters of shows past with artists who have shaped the city's cultural landscape, from Godspeed You! Black Emperor to Kid Koala.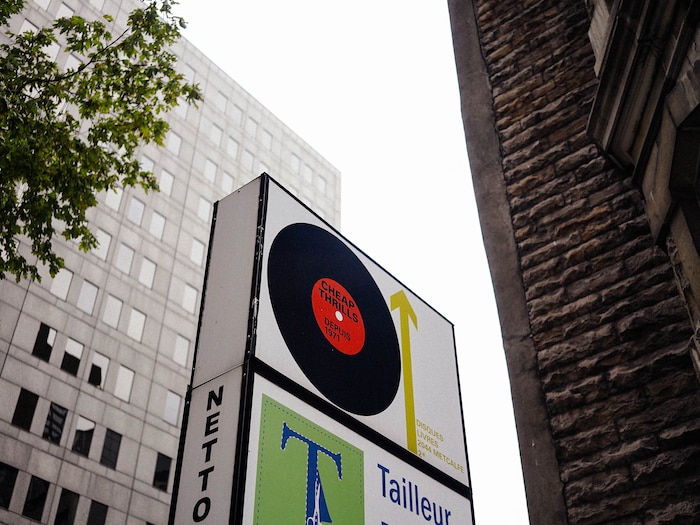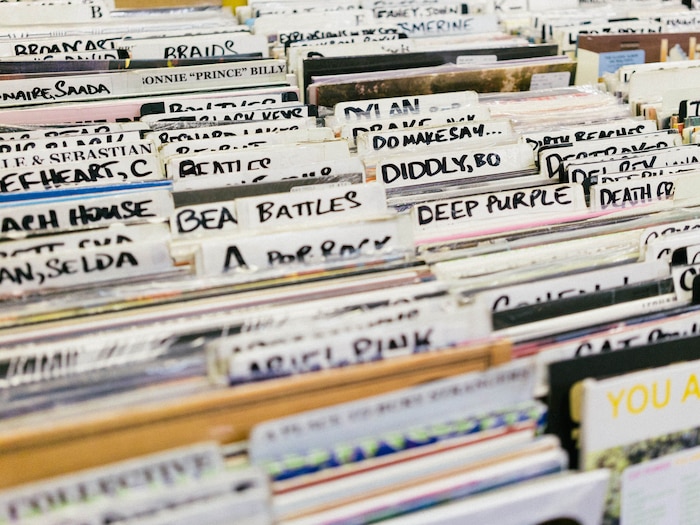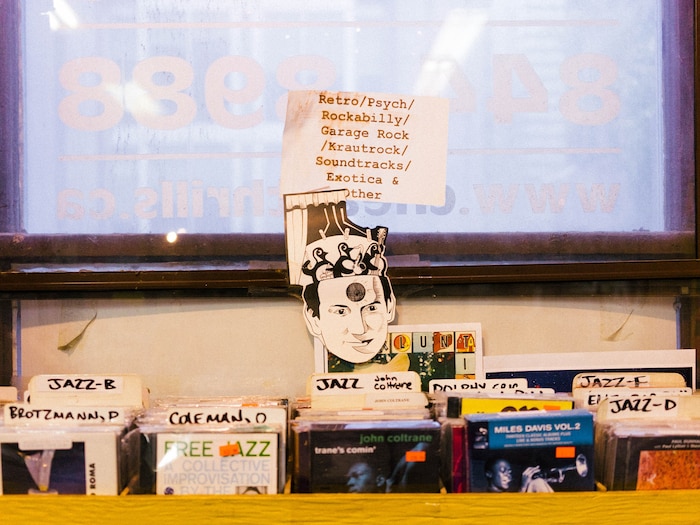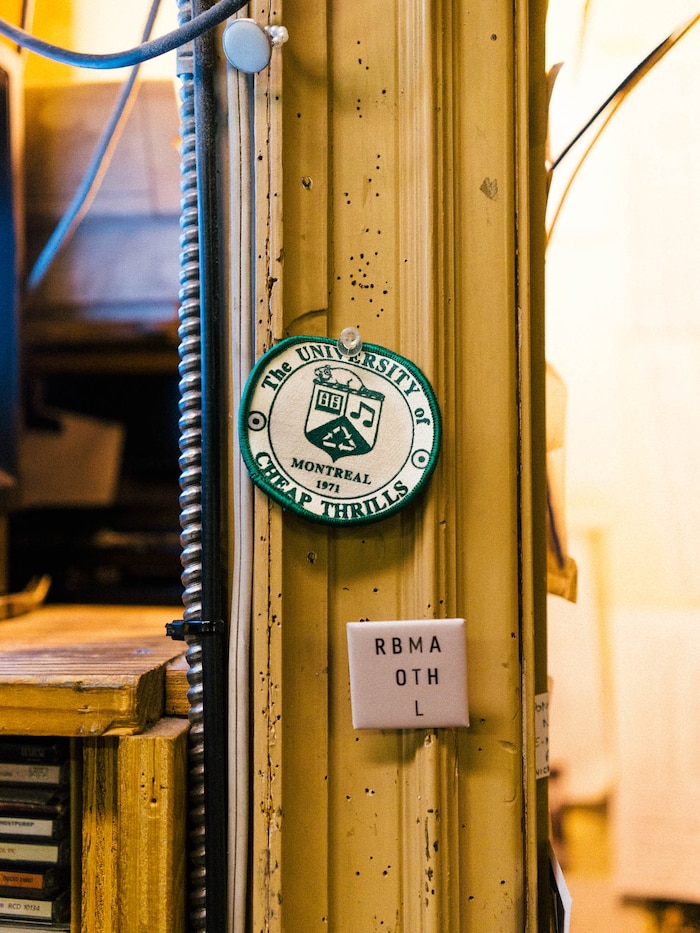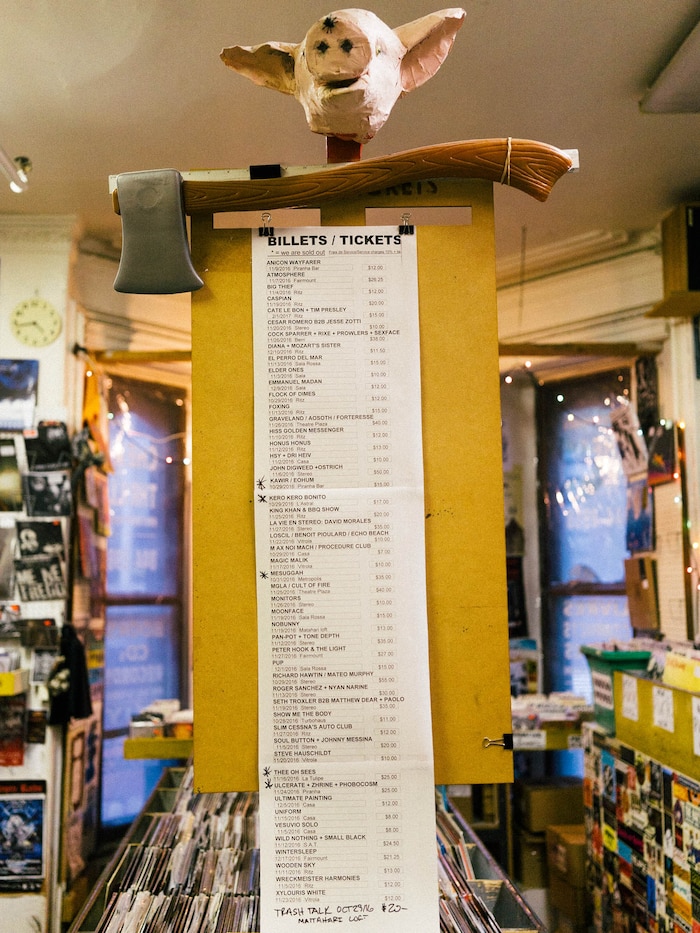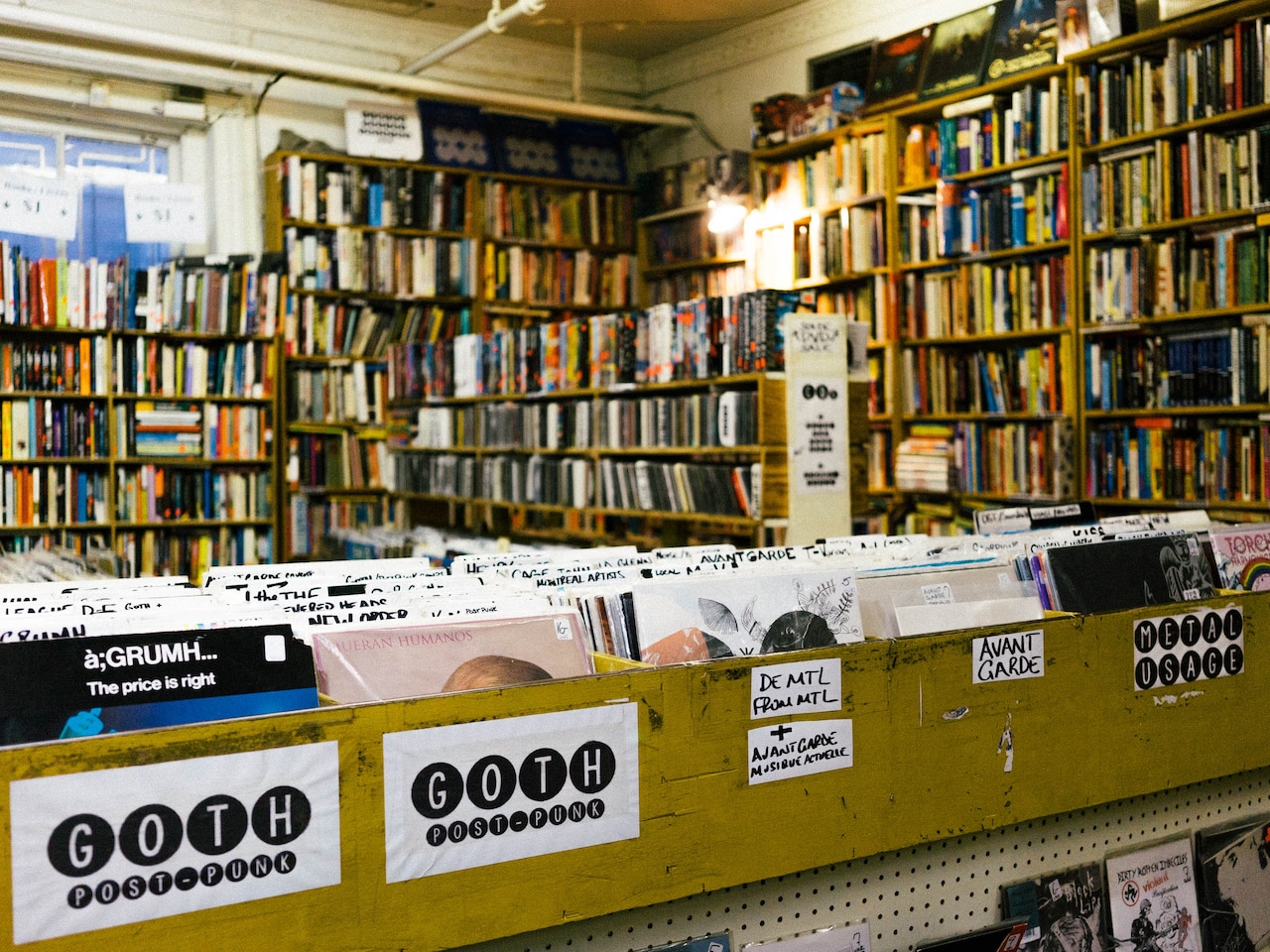 Death of Vinyl is a digger's paradise. Located just after the underpass that separates the hip Mile End neighbourhood from Little Italy, the store is undoubtedly Montréal's one-stop shop for bargain finds and house, techno and disco selections. Beyond a pile of secondhand tape decks, turntables and amplifiers lies long rows of wooden crates and shelves stocked with used LPs and 12" singles represented in a wide range of genres, from soca and crunk to old school hip-hop and '80s new wave.
Established in 2007 by Dan Hadley and Steve Ludvik, Death of Vinyl boasts an impressive 50,000 records, including dollar bin treasures and Discogs rarities – all meticulously well-organized. The occasional in-store local DJ set and cozy listening station nooks make for a pleasant shopping experience, while an impressive cassette display decorating the counter and a $2 cave of 5,000 CDs make it impossible to leave empty-handed.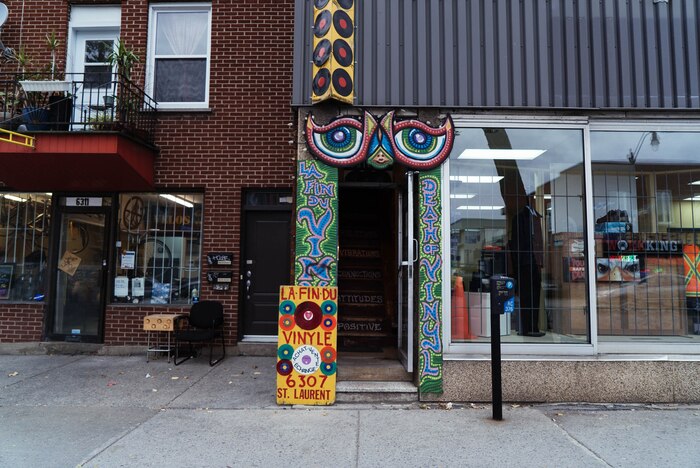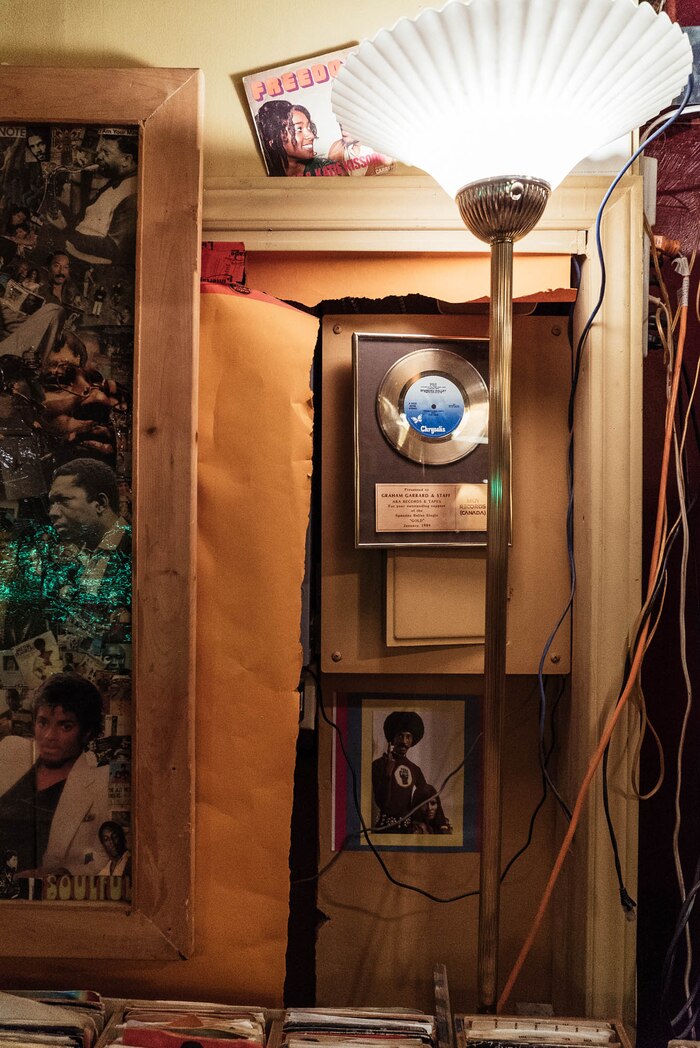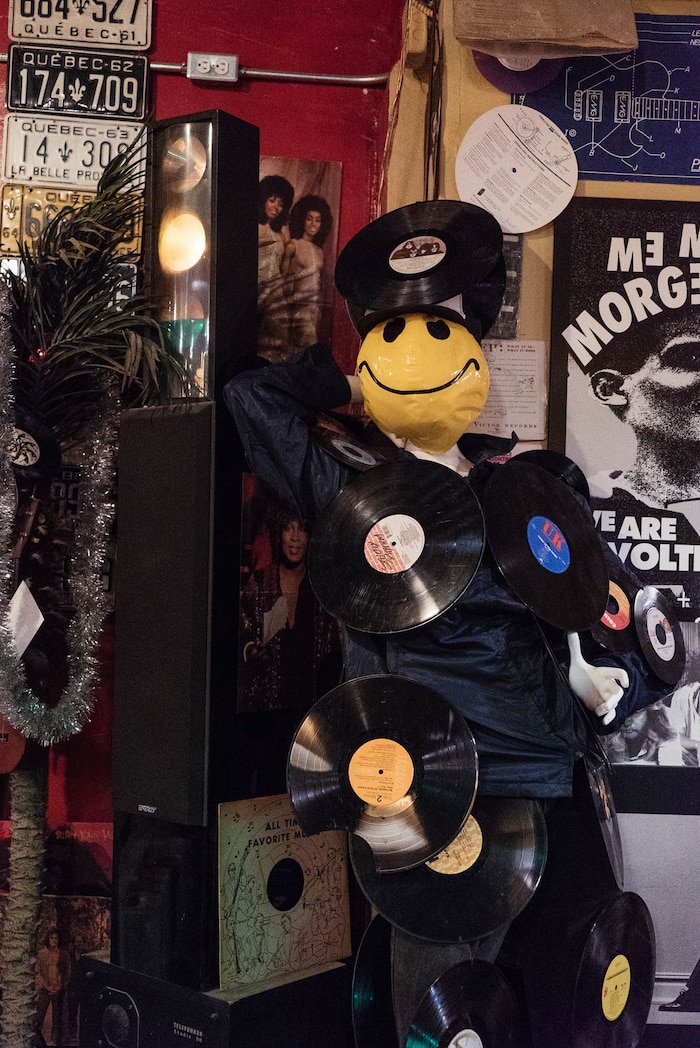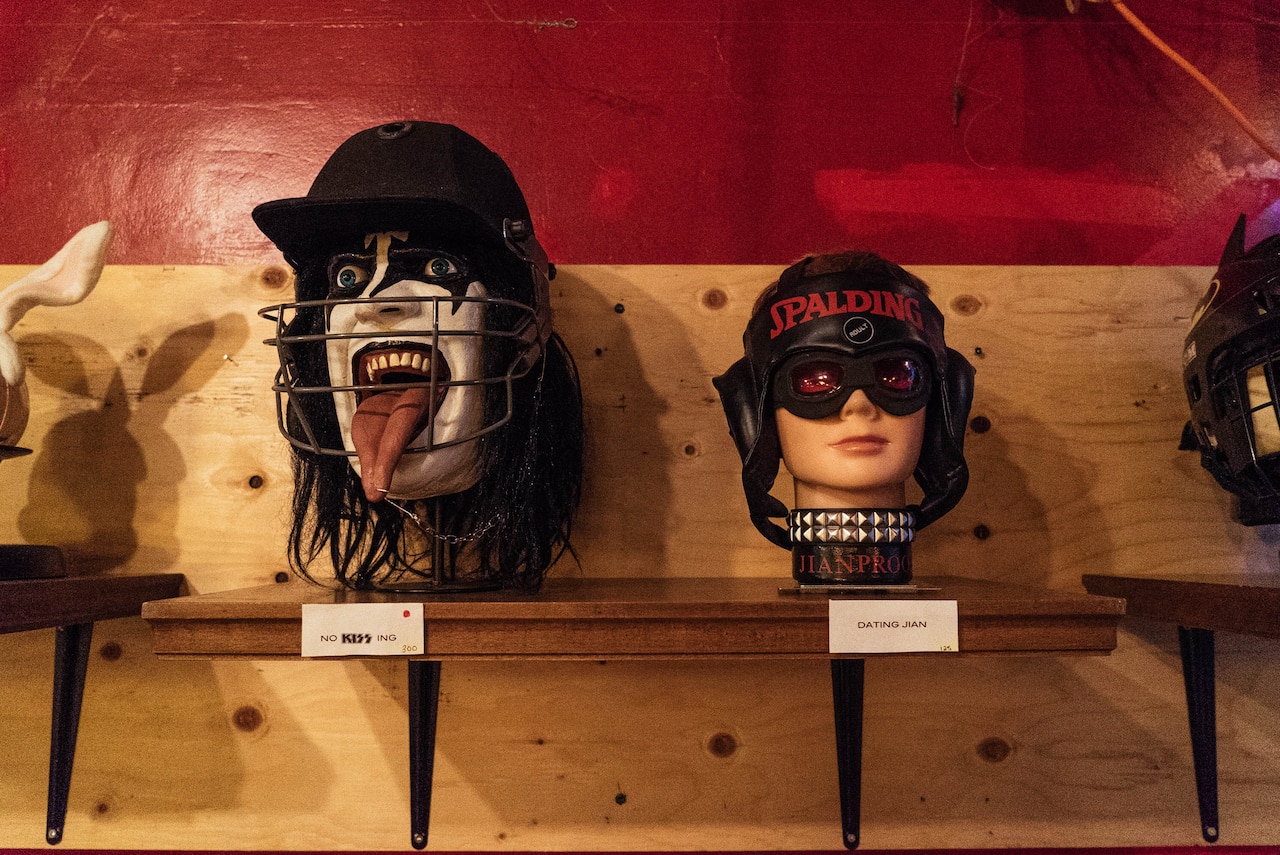 La Rama
La Rama is the newest addition to Montréal's record store family. Opened at the end of 2016 by long-standing local DJ Kris Guilty, the shop stands as its own destination inside Death of Vinyl, offering a complementary selection of new and used titles to its surrounding neighbour.
The shop makes up for its small size by selection and charm, offering a steady stream of new releases in house, disco, techno, jazz, funk and soul from labels like Soundway, Best Italy, Music From Memory and People's Potential Unlimited. Cassettes from local experimentalists and meticulously picked-out dancefloor anthems attract selectors and collectors from all corners of the country.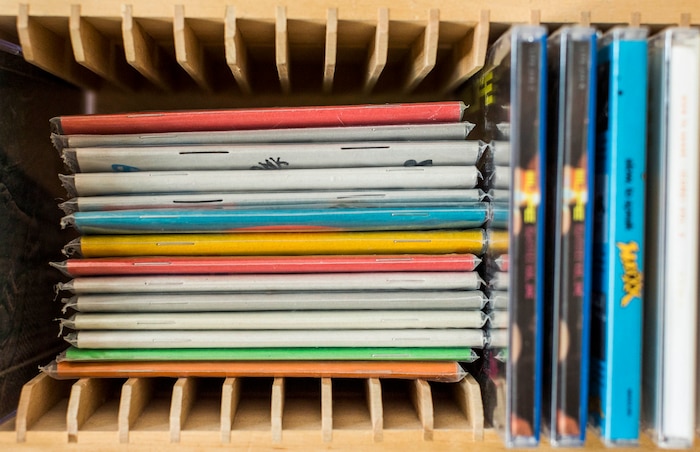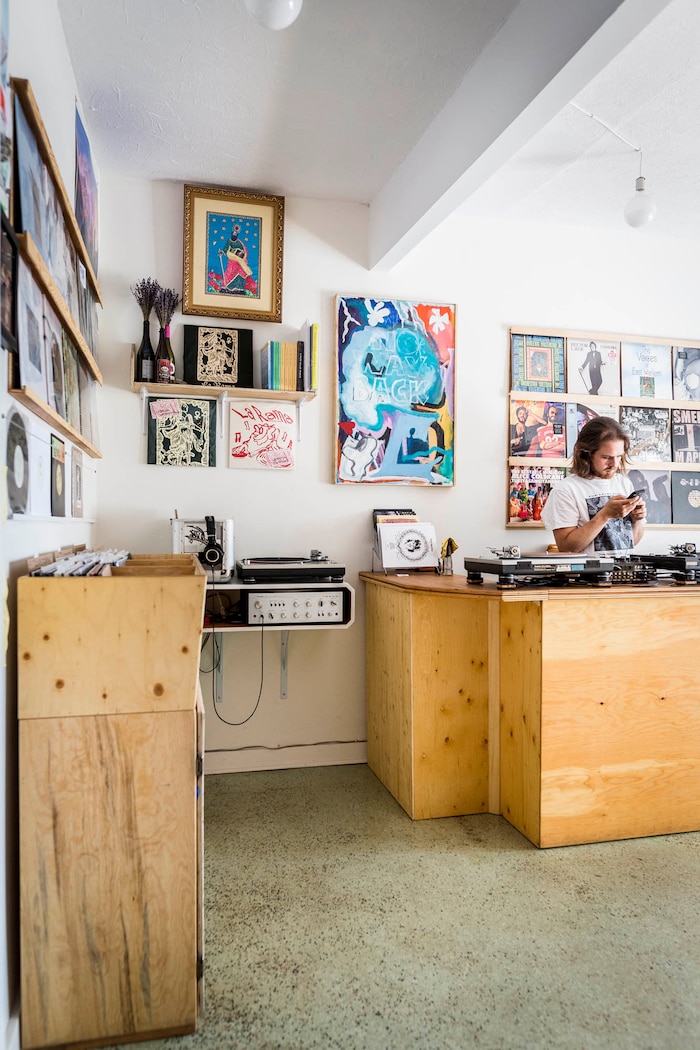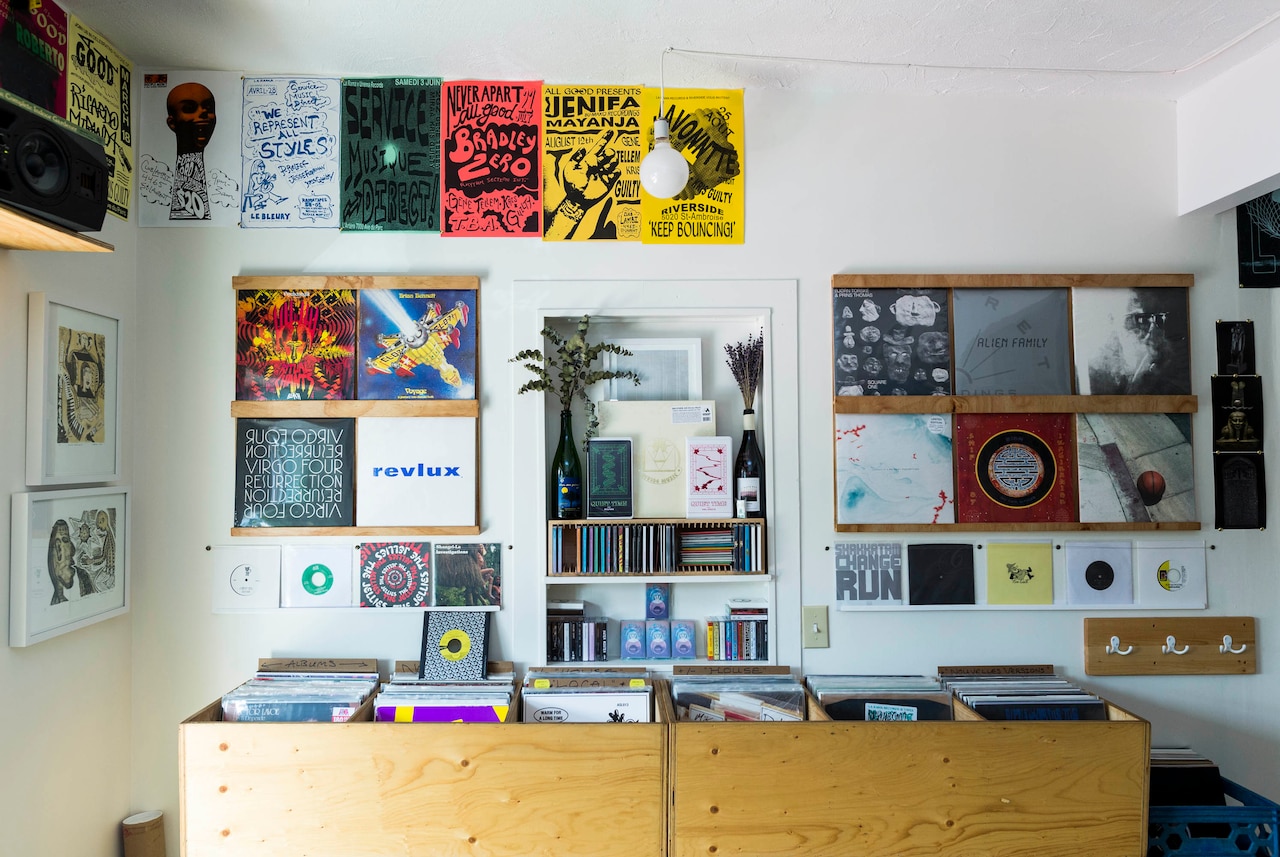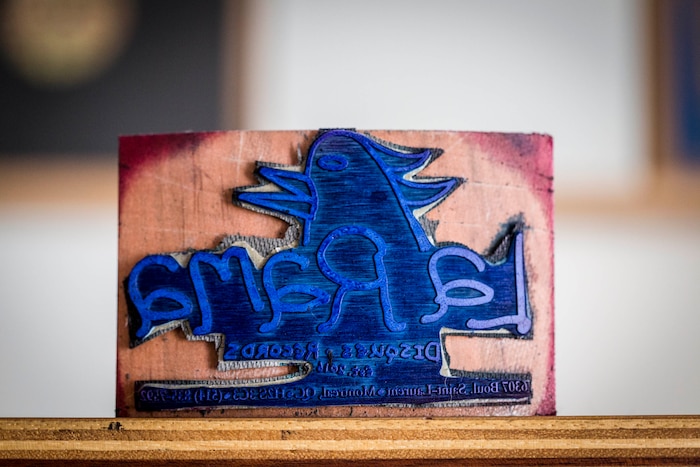 Phonopolis
Phonopolis has solidified itself as a Mile End staple over the past decade. Initially located on Avenue du Parc in the heart of the Montréal bagel district, since 2011 the store has been nestled on the charming Avenue Bernard conveniently next to Drawn & Quarterly's flagship store, making it an essential stop when strolling through the neighbourhood.
Originally founded by musician Nathan Gage from British Columbia, the shop is now run by Jordan Robson-Cramer, known for his membership in bands like Magic Weapon and Miracle Fortress. Phonopolis is stocked with fresh jams and dusty classics alike, but at the store's core lies the importance of shining the spotlight on local artists, often reflected in their elaborate window displays themed towards specific releases. The brightly-lit shop accommodates shoppers combing through Pitchfork favourites, rare oddities and a generous number of Québec label selections on vinyl, CD and cassette.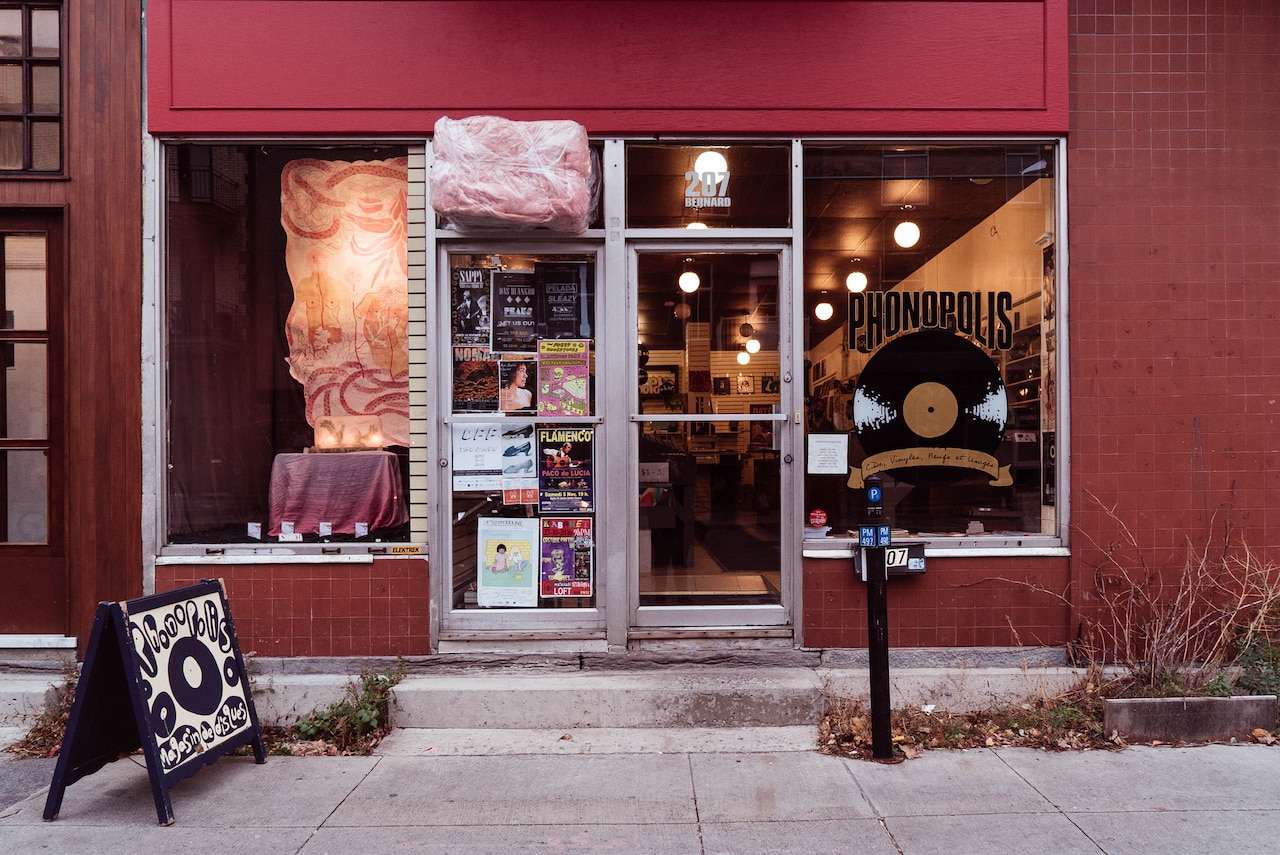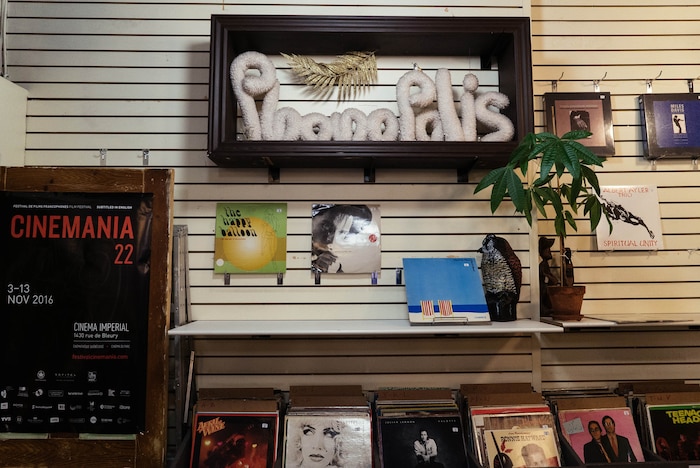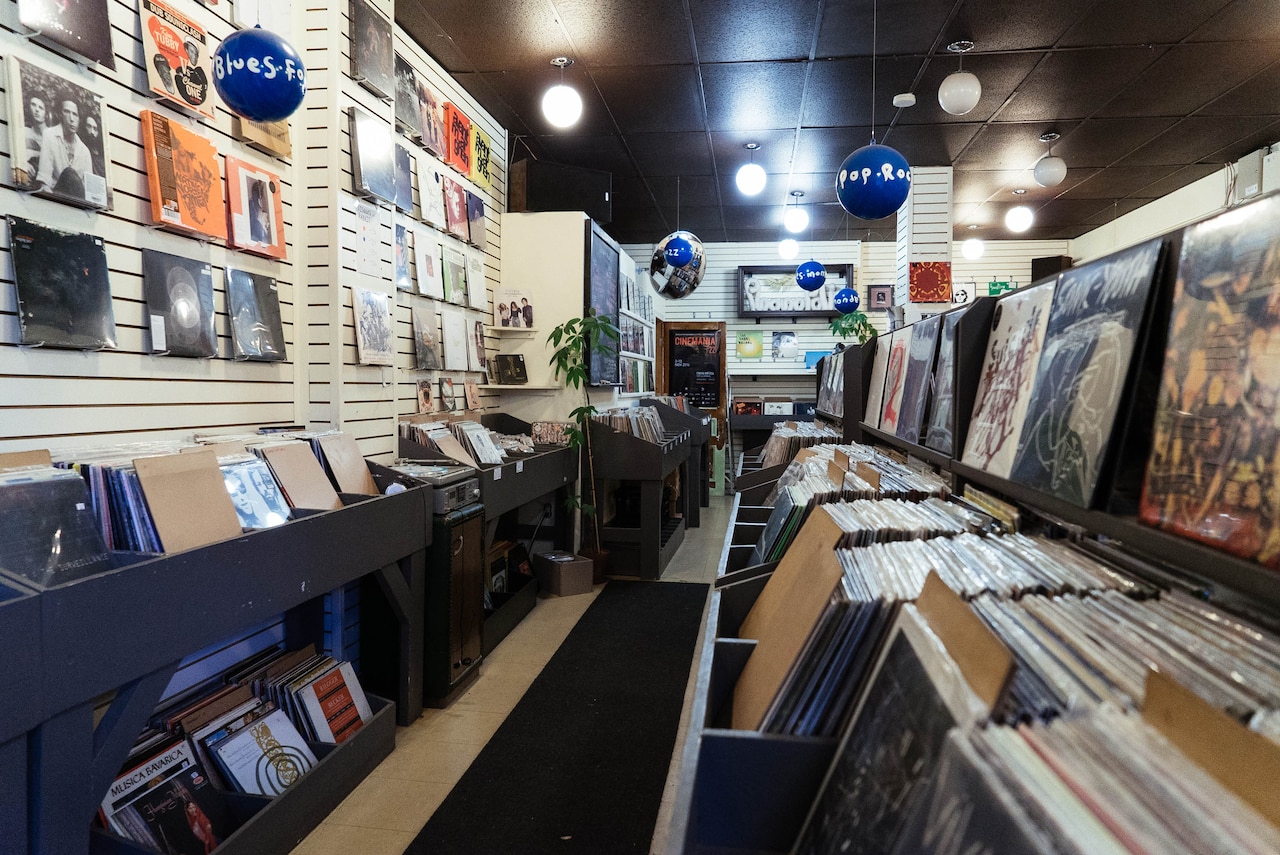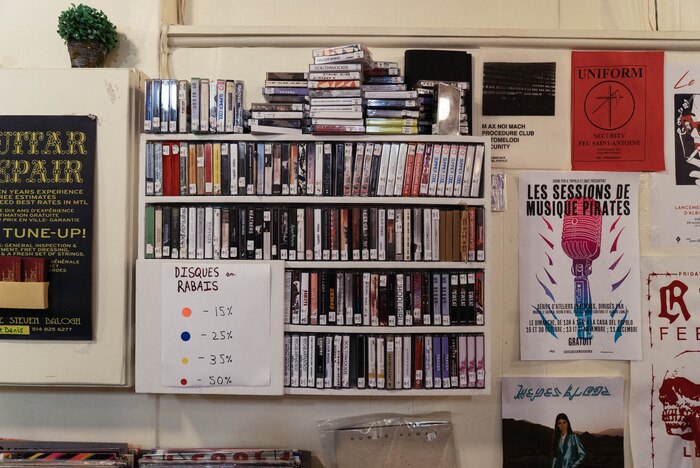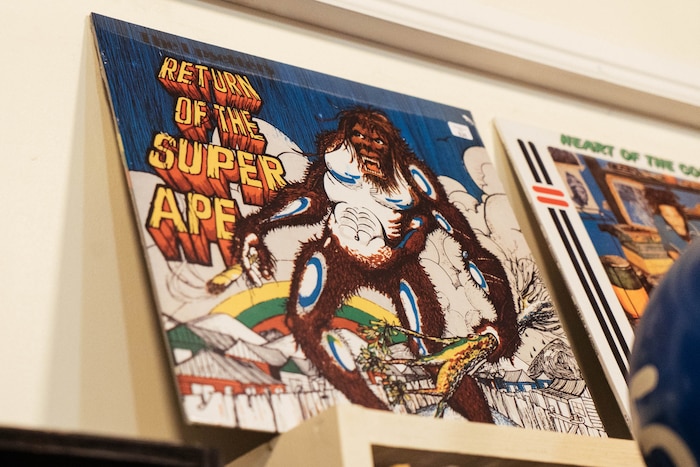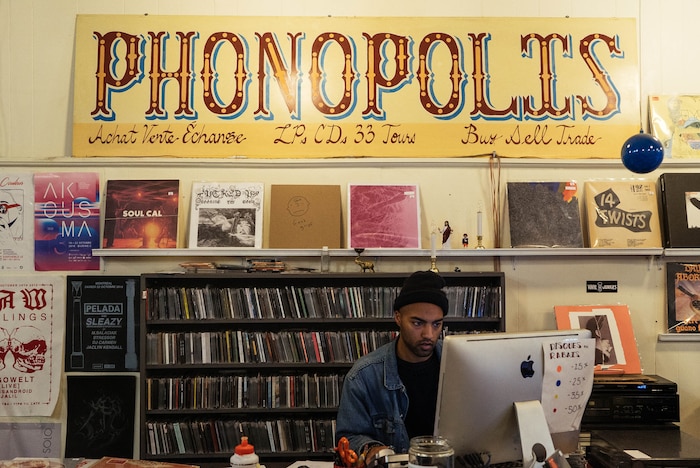 Steps away from Phonopolis on Bernard is Sonorama, another Mile End fixture. Specializing in funk, R&B, soul and disco, the store is fairly new to Montréal's record shop scene after opening its doors in 2011. Sonorama came to life from the same owners behind the cult favourite Primitive that was once a vinyl trove on Saint-Denis.
Among thousands of secondhand records to choose from is a healthy mix of reissues, esoteric discoveries and bins of affordable house and disco 12" singles. It's also a surefire destination for hip-hop, francophonie and those seeking that recherché soul or funk 45. At every visit the shop's friendly staff serves up an electric mix of tracks behind the decks at the counter, making your shopping experience unpredictable in its predictability.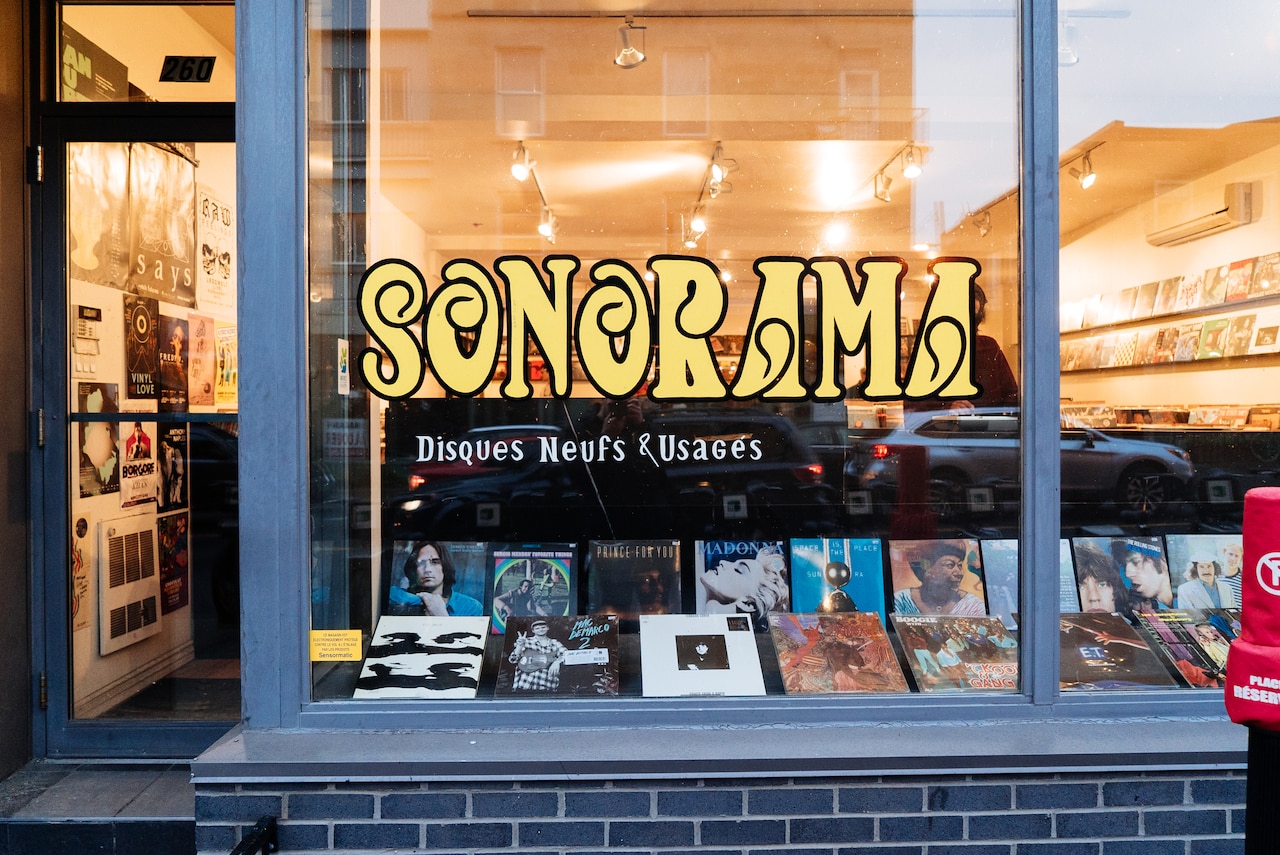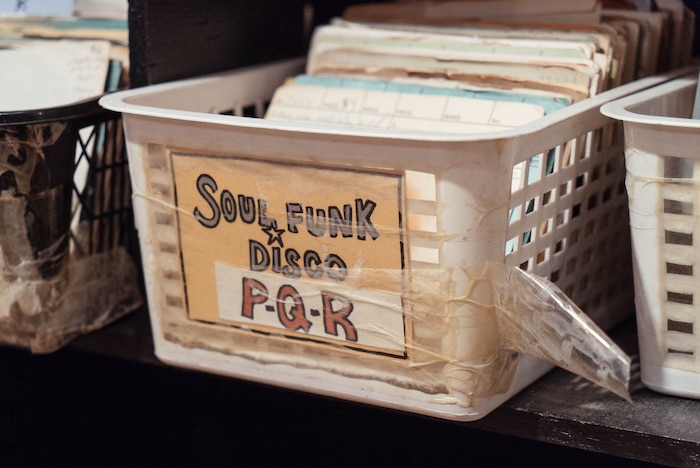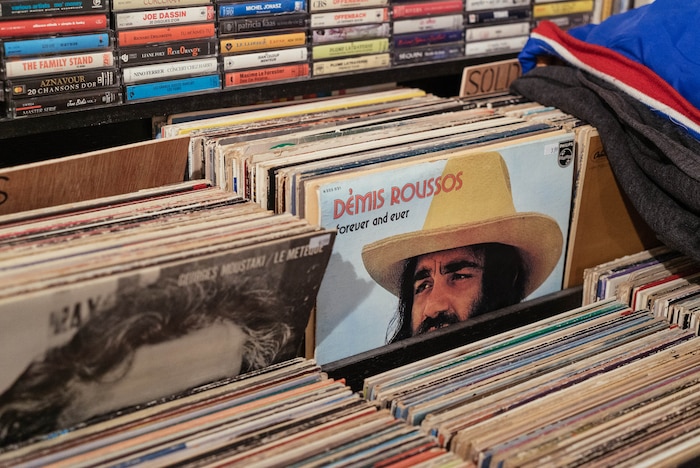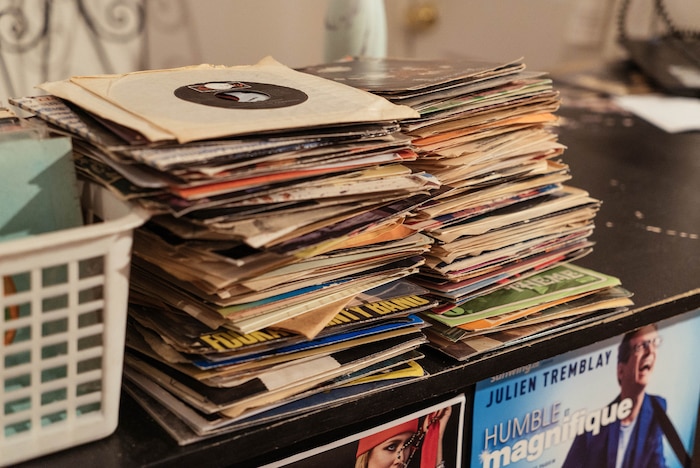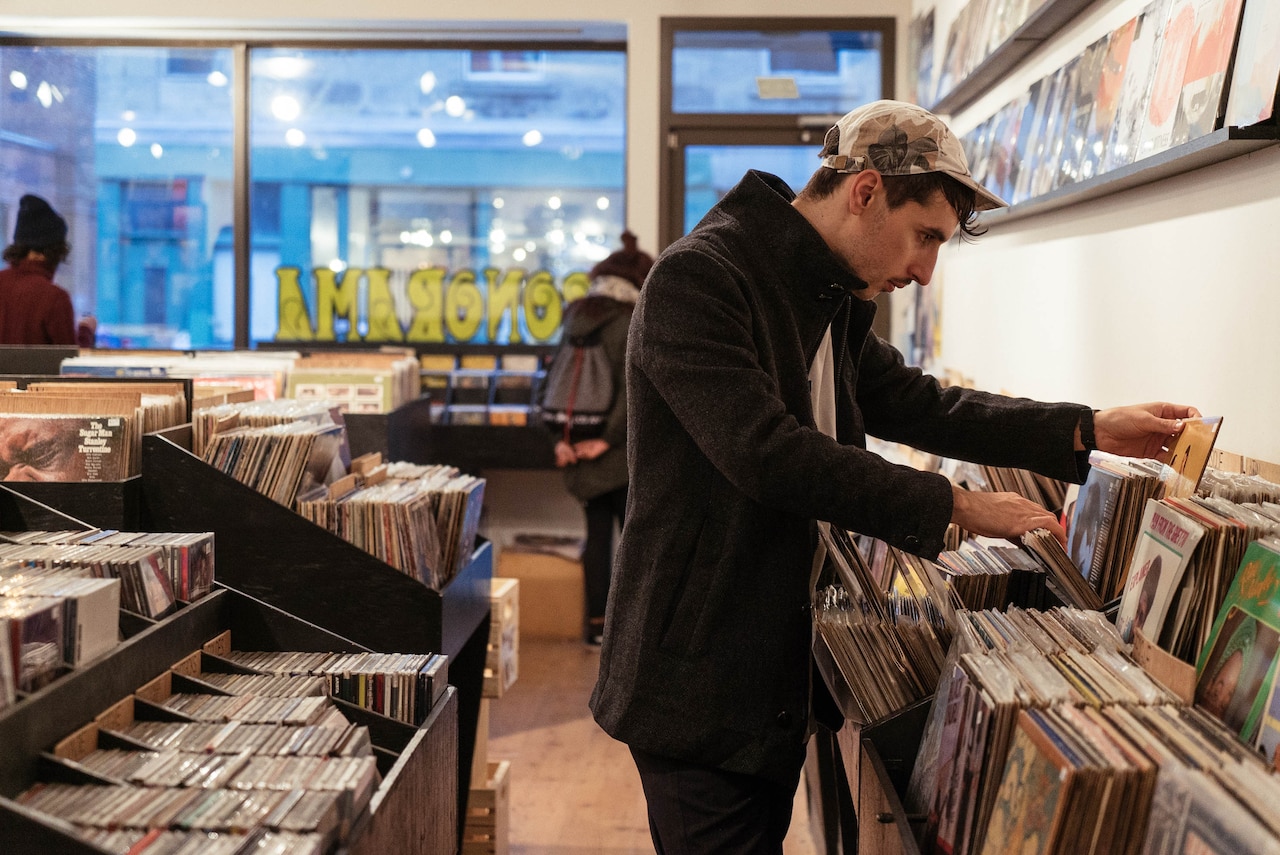 Header image © Maxwell Schiano