Counter Intelligence: Dark Realm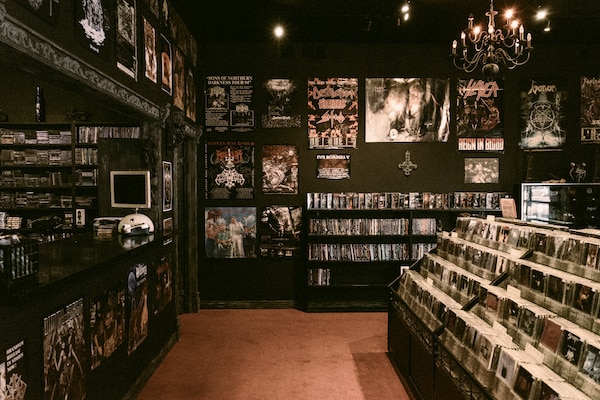 Founded by Rick and Bay Cortez of Sadistic Intent, Downey's metal dungeon stocks the heaviest treasures around
When it comes to metal, few record stores are quite as revered as Dark Realm. Founded by Rick and Bay Cortez in 1994, the shop has been providing the Los Angeles area with the heaviest metal sounds from the moment it opened its doors, from doom and thrash to first wave and black metal. Tucked next to a dry cleaners on an unassuming street in Downey – a city best known for having the world's first Taco Bell and oldest surviving McDonald's – the storefront stocks the latest CDs, CD-Rs, t-shirts and vinyl, in a cool blacklight atmosphere reminiscent of the '70s head shops where the Cortez brothers first caught wind of bands like Judas Priest and Black Sabbath.
Owning a record store had been in the back of Rick and Bay's mind since 1986, when they formed black metal band Sadistic Intent. Through touring, they made connections all over the world that continue to feed Dark Realm with limited-press releases and in-store appearances by the likes of Cannibal Corpse and Watain. Often compared to Norway's legendary black metal haven Helvete, the shop is also the headquarters of the Dark Realm label, which has released albums from Dark Angel, Pentacle and Witchmaster, among others.
In this photo essay and interview, excerpted from Red Bull Radio's Counter Intelligence, the Cortez brothers talk about the global appeal of metal, their favorite items in the shop and Los Angeles's changing metal scene.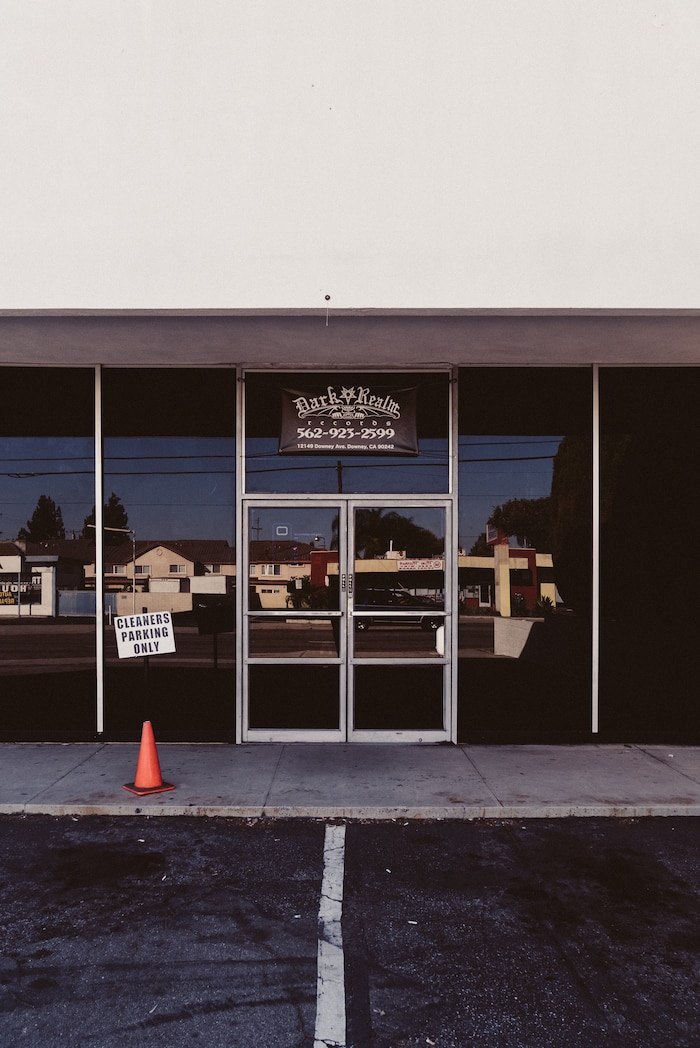 You're in Downey, California. Are there any famous metal bands from this area?
RICK CORTEZ
As far as well-known bands from the area, I think the pioneers that everybody knows are Slayer. After Slayer you have bands like Dark Angel, Hirax, Terrorizer and Agent Steel. I'm probably forgetting a couple, but they're the ones I can remember.
Do you have any customers from these bands?
BAY CORTEZ
I think there are a lot of people that are in bands that come here. Sometimes you don't even know that they're in a band. They just kind of come in and they tell you later on. It's like, "Oh, man. Trip out."
RICK CORTEZ
Probably one of the most well-known guys that came in here was Kerry King from Slayer. I remember Jim Durkin from Dark Angel came in a few times. Sometimes bands are on tour and they'll just surprise us with a visit.
BAY CORTEZ
They've all been pretty cool.
RICK CORTEZ
Cool, but serious.
BAY CORTEZ
I mean, they're either serious or they're kind of quiet, but everybody's been pretty cool. You'll occasionally have guys that don't really say much, but the other members are cool.
RICK CORTEZ
At times like that I like to drink a beer or two. You know, "Hey, here's a beer."
BAY CORTEZ
Watain were pretty wild. Those guys know how to party.
RICK CORTEZ
The Mayhem guys were partying, too.
BAY CORTEZ
We also get local bands, the younger guys, coming in. There's quite a few of them.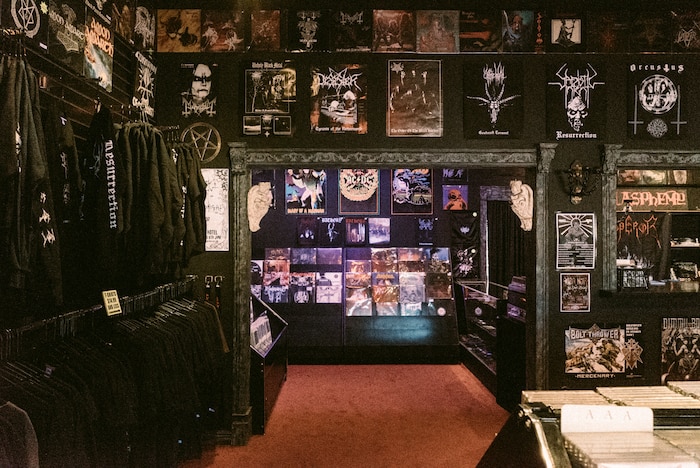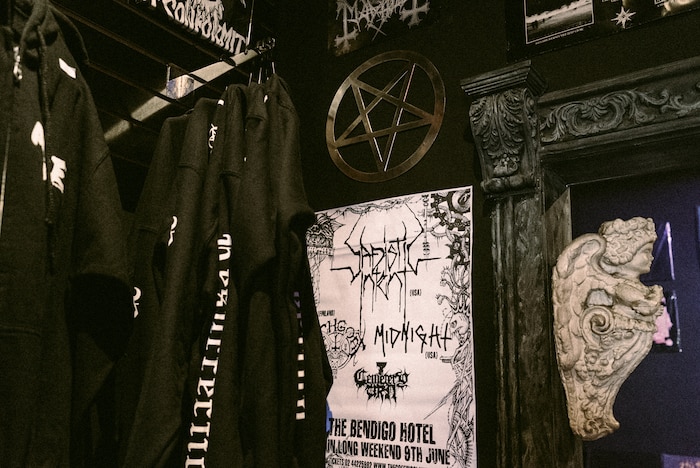 Is there a difference in the scene between people that are living in LA proper or people that are living in East LA or Orange County?
RICK CORTEZ
From what I can see, people from Orange County would come to LA and vice-versa. I don't think it's really divided, like, "Hey, we're from this part of town and you're from that." I'm sure there's a bunch of smaller bands coming out that are probably playing backyards, and they're just playing their own little areas. When we were first starting out [with Sadistic Intent], we just played our little local neighborhoods. Little by little we started branching out further and further.
BAY CORTEZ
It doesn't really affect it that much, because now everybody goes online. It doesn't really matter where they're from, so I think that's maybe what makes the difference now.
Some guys came here from San Francisco. I said to them, "Hey, are you guys visiting LA?" They're like, "Oh, we just came to Dark Realm." That's pretty dedicated.
Do you guys do a lot of mail-order?
RICK CORTEZ
The majority of our sales are actually to walk-ins. We do mail-order as well, but over the years it's been the locals that have pretty much kept us alive here. As a matter of fact, we got an order today from a guy in Florida. He just ordered a Sadistic Intent shirt. Last week we sent out some Sadistic Intent stuff to Germany and England. But we've been fortunate that the locals have kept us going. The people that come into the shop, they're not just from Downey. They come from different parts of LA or Orange County.
BAY CORTEZ
Remember last weekend, the guy from Germany and that guy from New Zealand?
RICK CORTEZ
Yeah. I remember that a few months back, some guys came here from San Francisco. I said to them, "Hey, are you guys visiting LA?" They're like, "Oh, we just came to Dark Realm." That's pretty dedicated. We've had people coming from different countries, like Bay said. I remember people coming in from Japan, from Sweden, from Norway, just different parts of the world.
BAY CORTEZ
I guess it's a point of interest for them. They schedule it into their plans. That's kind of cool.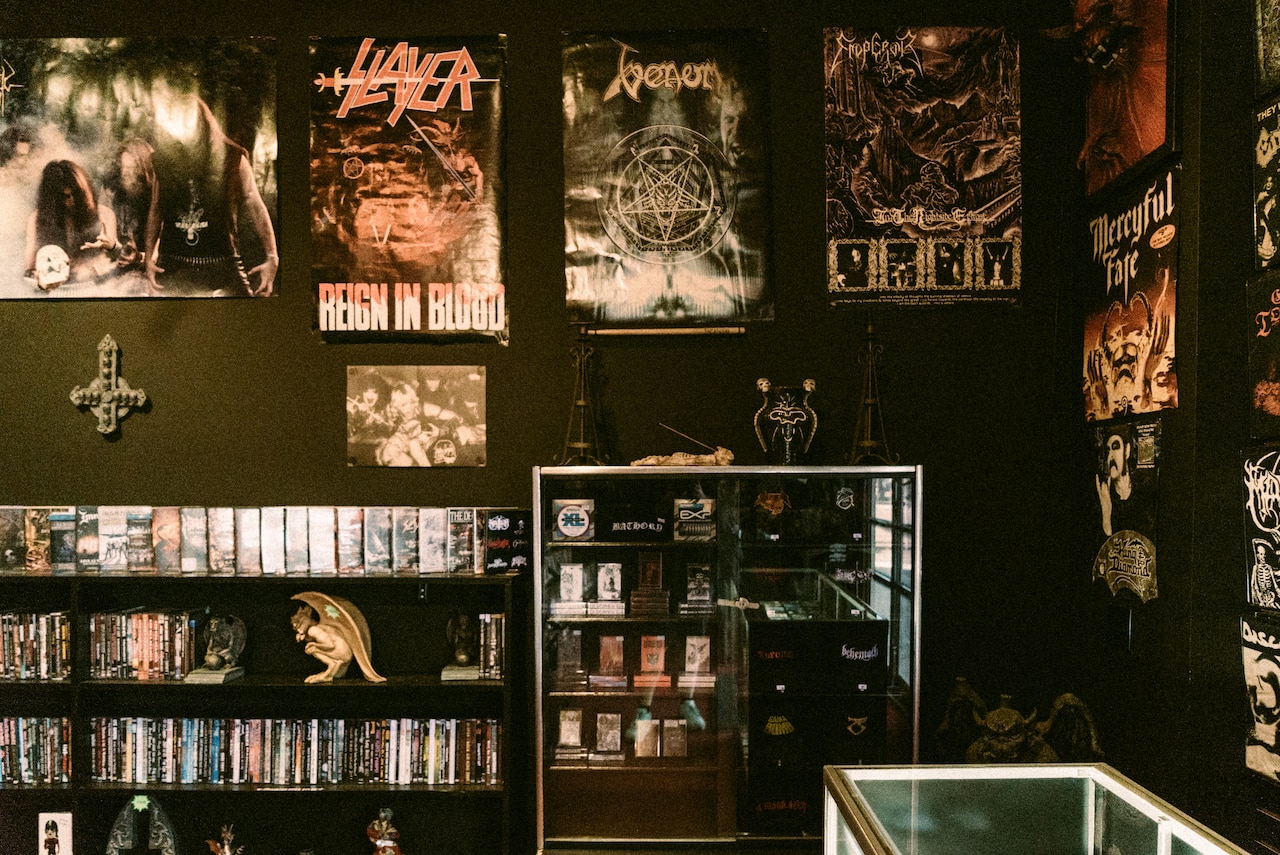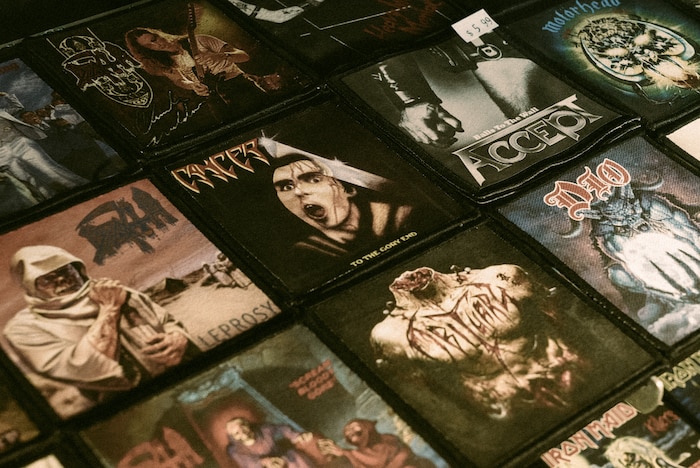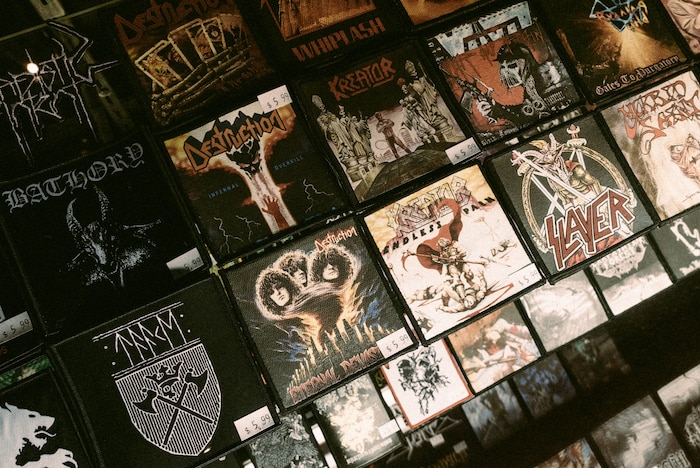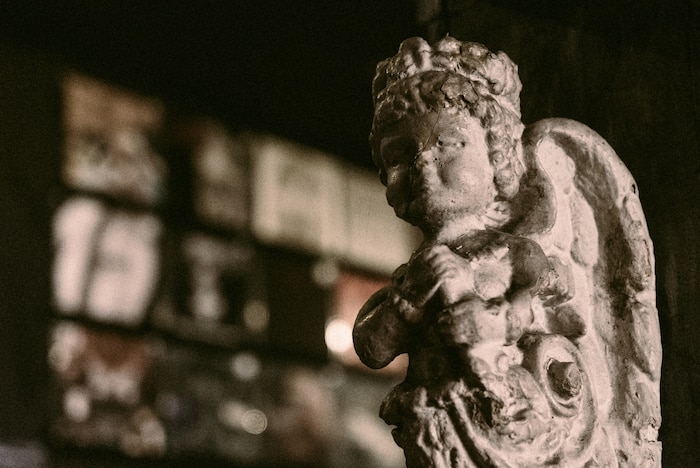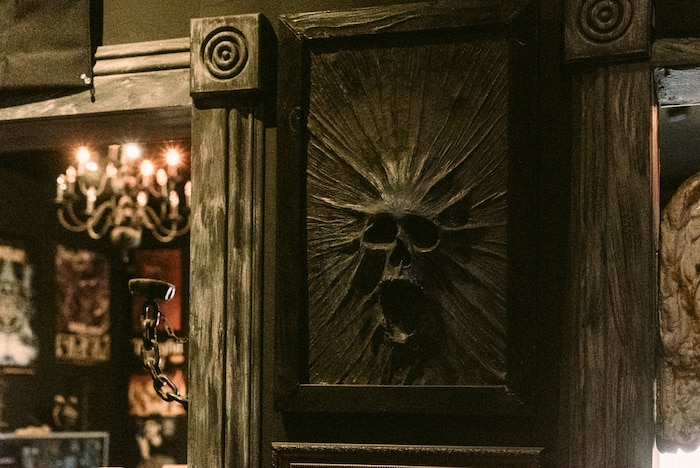 Besides your own music, what is your favorite thing in the shop right now?
RICK CORTEZ
If I was a customer and I happened to walk in right now, I'd be like, "Wow! That's a badass Bathory shirt. I want that." Or like, "Hey, that's a cool Grotesque shirt. I want that."
BAY CORTEZ
There are a few different t-shirts out there that I wouldn't mind having.
RICK CORTEZ
People like different things. Something that might be one person's favorite thing may not be the favorite thing to another guy. There's a variety of stuff in here. I mean, there's different bands that if I were to walk in I'd go, "Oh, cool. I would like to take this home right now." For example, Pentacle: I like that band. It just depends on my mood, you know? Sometimes I'm in the mood for something more old school, and sometimes I'm in the mood for something more brutal. If you're on a budget we have the used CD section. There's some good stuff in there, too.
What's the most expensive item you have on sale right now?
RICK CORTEZ
Right now the most expensive thing is the Mayhem record. It's The Dawn of the Black Hearts. That's the original first bootleg pressing from the guy that had permission from Mayhem's leader at the time, Euronymous [Øystein Aarseth]. This guy used to be in contact with Euronymous. He was in black metal bands called Masacre and Typhon.
BAY CORTEZ
He got the pictures, I guess, that Euronymous sent after [singer] Dead's suicide. He sent them the copies of stuff [like the suicide note] and probably the skull fragments, too. He only sent the skull fragments to a few people when he put out the record. This copy doesn't come with a skull fragment.
You also have a fine collection of cassettes for sale.
BAY CORTEZ
I guess they're making a comeback. It seems like people are looking for them.
RICK CORTEZ
There are still bands putting out demo tapes. Every once in a while we'll get demos from bands. We got a few right here we're going to put out.
BAY CORTEZ
It's just because they're looking for this old technology. I guess that's kind of cool.
By demos, do you mean stuff that's not signed to a label? DIY, homemade releases?
RICK CORTEZ
Yeah. Sometimes the younger bands are like, "Hey, let's do a demo the old-school way," and they'll put it on tape.
BAY CORTEZ
We'll get original cassettes from the '80s too, and they go pretty fast. They seem to fly off the shelves.
Do you get new music from distributors or direct from the bands?
RICK CORTEZ
It's maybe a little bit more from distributors nowadays. We do both. It could be distributor or sometimes it's direct from bands or the smaller labels that put it out. A lot of the stuff here is underground.
BAY CORTEZ
Matter of fact, we just got that package in from a band in Norway, a black metal band called Furze.
Do the Norwegian bands trip out when they come here because it's like the total opposite of where they're from?
RICK CORTEZ
I remember we've had different bands come in, not only from Norway but also Sweden. One of the guys I remember was Jon [Nötveidt] from Dissection. When he was here, he told me, "This place reminds me of Helvete." That's the record shop in Oslo that was owned by Euronymous of Mayhem. We'd never seen pictures of Helvete back then. I mean, we knew about it, but we actually hadn't seen the photos of it. We didn't really have an idea what it looked like.
I remember when the guys from Enslaved came down they told us the same thing: "Hey, this place reminds us of Helvete." It wasn't until later on when we saw photos, we were like, "Oh, shit." Basically they had black walls and they had a lot of the same records that we have up on the wall. The records we have up there are the classics of this music – extreme metal classics. It kind of has the same atmosphere [as Helvete], I guess.
BAY CORTEZ
It's just a coincidence. When we saw the pictures, we thought it did look like Dark Realm. That store only lasted a year, but it became legendary. We've actually got a little piece of Helvete right there on the wall. It was donated by a friend of ours. In the basement [at Helvete] it said "black metal" on the wall in spray paint. He went over there and scraped off the letter "T" and put it in a little bag. We put a picture of Euronymous hanging out with Darkthrone to the right, just for reference. It's kind of cool we have a little piece of Helvete.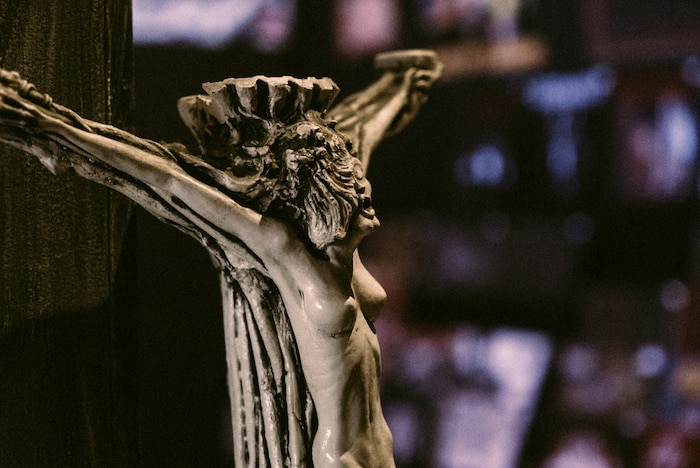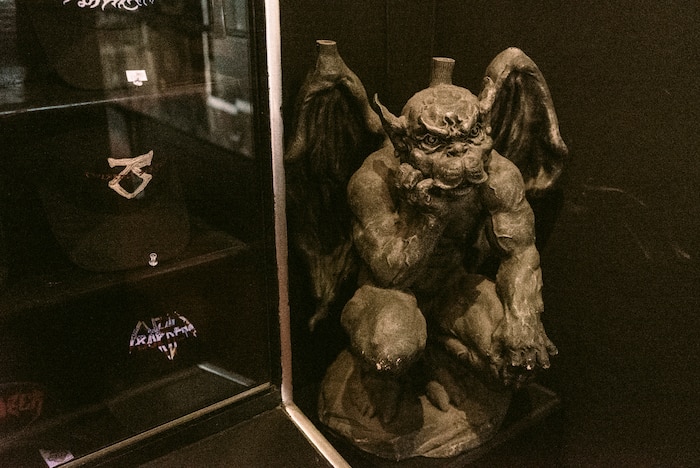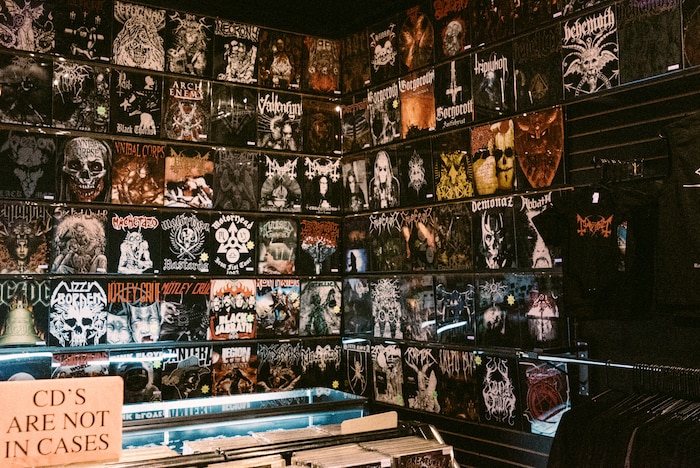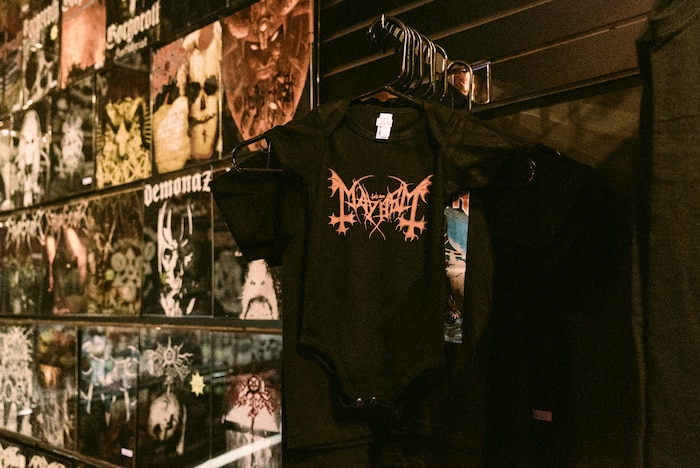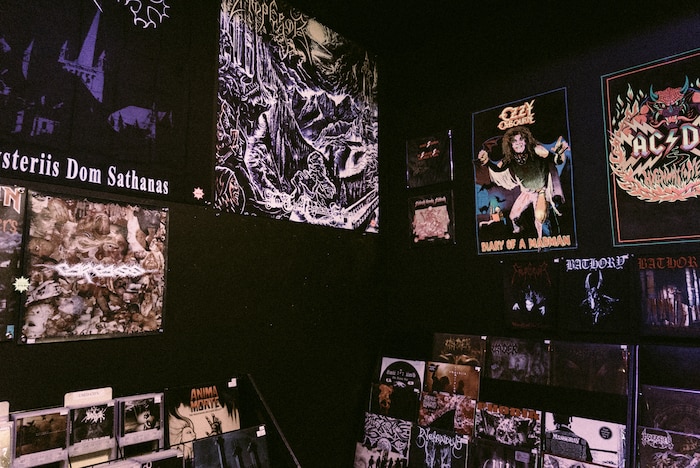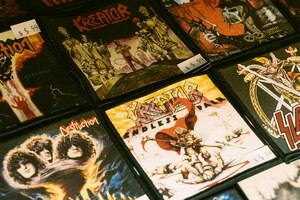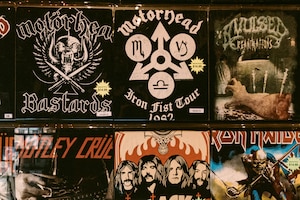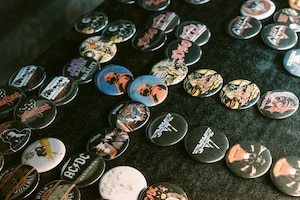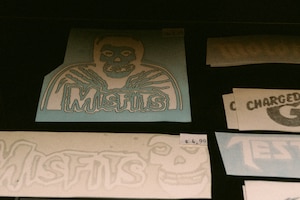 You guys do this full-time, right?
RICK CORTEZ
Yeah. This is it for now. We've been doing this for a while.
BAY CORTEZ
It's amazing we've lasted this long.
RICK CORTEZ
Honestly, it's tough. We're not your typical suit-and-tie type of businessmen. If we didn't like what we're doing here, if we didn't like metal, we would have thrown in the towel a long time ago. It takes dedication to stay here, and part of that inspiration is because of Sadistic Intent. First of all, the band is what made this shop happen.
BAY CORTEZ
It kind of goes hand in hand. We traded Sadistic Intent stuff for other merchandise and that generated more titles for us to carry. I think it draws attention to the store, too. People want to come and meet the band and get the official stuff here. It's cool.
How would you describe the sound of Sadistic Intent?
BAY CORTEZ
I think we have a more old school kind of death metal sound – like late '80s, early '90s. We kind of mix it up, because we go slow, we go fast and there's a mixture of a lot of different elements in our music.
RICK CORTEZ
We're into the '80s stuff, so early Slayer was a big influence for us, as well as older Kreator and Sodom records. Then some of the underground stuff that came out back then, like Nihilist, and some of the bands that were around doing demos when we were doing our demos, like Terrorizer. They were basically one of the pioneers of doing the blast beats.
When we heard them, we were like, "Oh, shit. This is fast." Then we wanted to speed it up as well. We have different influences and that's what shapes our sound. We're not just stuck on one thing. Some songs are a little bit more thrash, some are a little faster and more blasting, and some are more doom influenced. It just goes up and down. It's like a rollercoaster.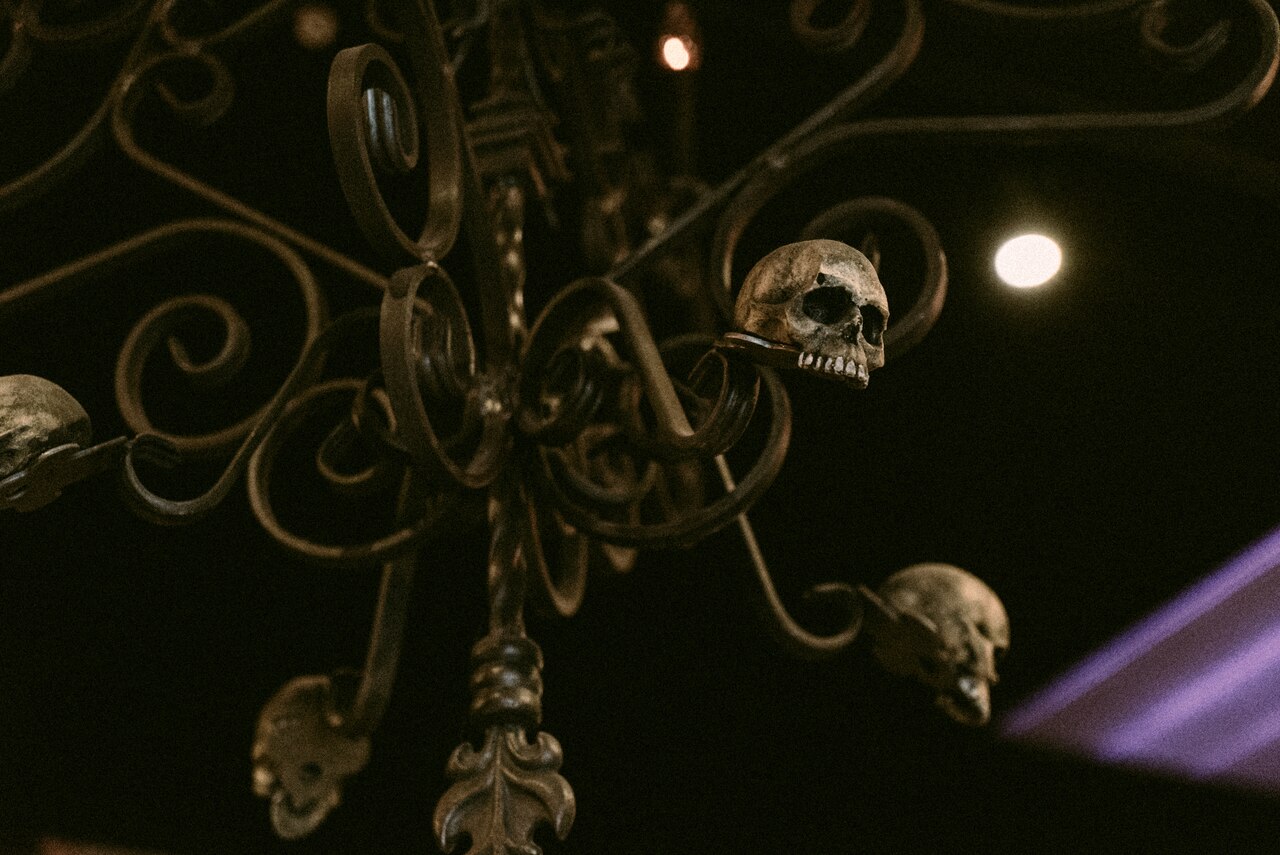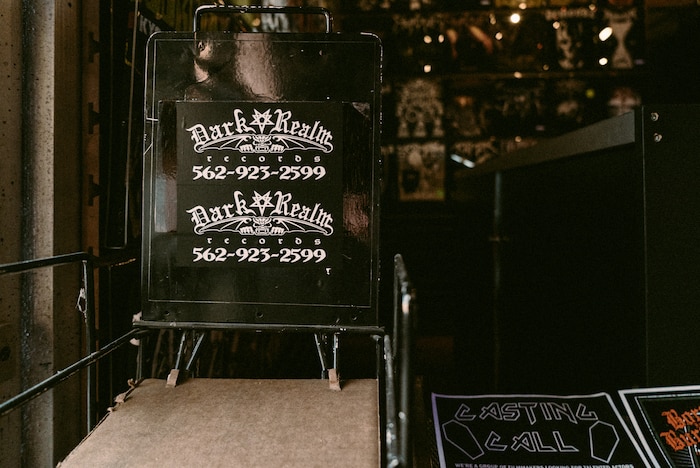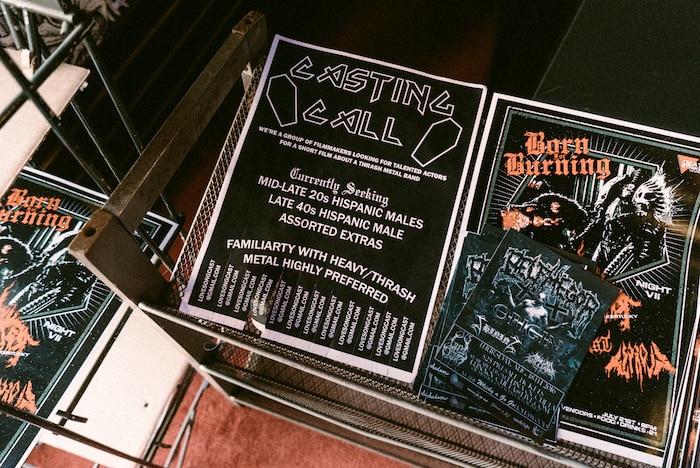 Where's the center of the metal scene here [in LA] right now? What places do you go to all the time?
BAY CORTEZ
I think right now LA is suffering from [a lack of] venues. There needs to be a new place, because it's just mostly bars now and a lot of the younger kids can't go. The only LA one I like is the Observatory, and that's kind of in Santa Ana. Sometimes we do shows at the Avalon, which is kind of rare. But most of it, it's 21 and over now.
RICK CORTEZ
It's not really one spot. They're just random. Cannibal Corpse played at a big place in downtown LA and I don't think I've ever been there.
BAY CORTEZ
They did the Mayan Theater on South Hill Street, which is kind of a nice place. I guess they're opening up to do more shows in some of these more fancy places.
We've spoken a lot about classic bands, but what are the new bands that get people into metal?
BAY CORTEZ
They usually get into Slipknot and then start getting into heavier stuff. Slipknot is definitely one of those "bridge" type bands.
You think bands like Slipknot are like a gateway drug to more extreme metal?
BAY CORTEZ
Yeah. Once they've listened to Slipknot they start discovering more, even Cradle of Filth. There are also the bands from the more emo side of things. I'm not too familiar with them. If someone asks I do the research and then I discover that they came from what I call "sentence bands" – the ones who have a sentence for a band name.
Like, As I Lay Dying?
BAY CORTEZ
Yeah. That stuff's popular, I guess, because it's safe music. That's how I think of it, anyway. Probably their parents look at it like, "Oh, you know what? It's okay. The lyrics are positive and I don't see any pentagrams or upside-down crosses." It's safe music, but then they're kind of heavy, too. It's a little weird in a way. I can't really get into it. They'll be crying one minute and the next thing they'll be shouting.
You don't like the crying parts?
BAY CORTEZ
Nah, it's kind of wimpy. Then they do karate chops in the mosh pits. It's kind of goofy. When they do that at metal shows the metal heads go mad. I think it's lame, but I guess that's what they're into.
Header image © Maxwell Schiano