How the Eventide Harmonizer Expanded the Possibilities of Sound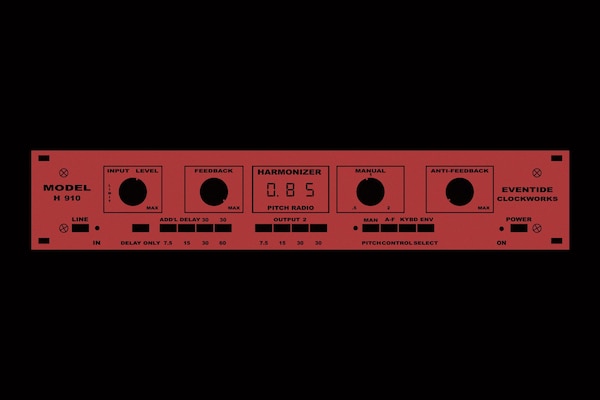 Our series on important music-making tools continues with the world's first commercially available pitch-changing device
For a machine capable of manipulating time itself, the Eventide Harmonizer's origins in late-night TV reruns seem rather banal.
In the early '70s, the FCC had loosened restrictions on how many commercials could be aired during television shows. Although the H910 Harmonizer – the newest machine from audio equipment manufacturer Eventide – was intended for use among musicians, in it local station managers saw a workaround to a vexing problem. Affiliates were playing old episodes of I Love Lucy slightly faster to make time for the newly expanded advertising segments, but found that speeding up the tape made Lucy, Desi, Fred and Ethel's voices obnoxiously cartoonish.
The Harmonizer made it possible to lower these voices back to their normal human pitches while maintaining the higher speed at which the tape was being played. Lucile Ball was dashing around her apartment ten percent faster, but speaking in her same signature tone. With this stroke of capitalist ingenuity, Eventide began shipping the enormously expensive pieces of equipment to television stations across the country. A tidal wave of revenue hit Eventide headquarters, then located in Manhattan at 265 West 54th Street in the basement of the Sound Exchange recording studio.
"[Broadcasters went], 'Wow, for [today's] equivalent of 10,000 dollars, I can run three more minutes of commercials every night and not have my audience go away because she's screeching?'" says Eventide's Tony Agnello, who invented the machine. "It's a no-brainer."
When a device like the Harmonizer is introduced, there really is no equivalent to it.
As the world's first commercially available pitch-changing device, the H910 Harmonizer made it possible for artists to change the pitch of a sound without also changing its duration. By simply turning a knob, 30 seconds of electric guitar played in A minor could, for example, become 30 seconds of electric guitar played in C major. And that was only the beginning.
Combined with the machine's delay and feedback tools, the Harmonizer created a new universe of far-out effects with which musicians could bend, shape and expand sound in ways never before possible. As the world's first digital effects unit, the Harmonizer also planted the flag for electronic production and the digital revolution that would ultimately make the machine obsolete. Eventide figured that a primary application would be for a singer to self-generate harmonies by changing the pitch of their own voice, so they called it the Harmonizer.
"When a device like the Harmonizer is introduced, there really is no equivalent to it," says Agnello. "It is something totally different and new that allows you to do things that you simply couldn't do before."
Always a tinkerer, Agnello grew up in New York participating in science fairs and immersing himself in music. A child of the '60s, he was particularly enchanted by the Beatles, especially when the band's studio techniques became more magical as they grew out their hair, started meditating and got into acid. Released in June of 1967, the kaleidoscopic Sgt. Pepper's Lonely Hearts Club Band was "life-changing" for the young inventor. In a few years, he would personally be contributing to this heady evolution of recorded sound.
Agnello attended technical high school in Brooklyn, studied engineering at the City University of New York and then focused his graduate work on audio signal processing. There wasn't yet a commercial market for digital audio products, but in labs, scientists were playing with the technology that would soon inform Agnello's career. He turned down a job offer from IBM while still in grad school, deciding he wanted to get into the music business. One day in 1972, he was hanging out at the studio where his brother's band rehearsed when someone mentioned that he should get in touch with a guy named Richard Factor, who was working with emerging audio technology up on 54th Street. Agnello did just that, and shortly thereafter Factor hired him as Eventide's first engineer.
A child technology prodigy who got his ham radio license at age 12, Factor was a co-founder of Eventide and the inventor of the world's first analog-to-digital device. Called the Digital Delay Line, or DDL, the machine was used to delay sound by one-fifth of a second. This seemingly trivial lag allowed musicians to create moody echoes and other new audio effects. The DDL sold for thousands of dollars, and – for studios that could afford one – replaced the tedious process of using tape machines to create delay.
Factor became a mentor to Agnello, who spent his days testing and manufacturing DDL boxes in the basement office. There wasn't a single studio in the world that had more than one of these devices, but Agnello had access to dozens. On nights and weekends, he took them upstairs to play around at Sound Exchange, patching them through to the studio console. He found that by interconnecting them in various ways, unusual noises emerged.
"I thought, 'There's a product here if you can put all of these controls together with pitch change in the box.'" says Agnello. "Rather than just offering something to simply delay audio and do in effect what tape slapback did, you can actually start creating new effects. That was the genesis of the idea."
With the Harmonizer, audio effects became spatial, multi-dimensional, deeply layered and further thrust into the emerging electronic realm.
Agnello got to work. He decided on the name after scanning the liner notes for the 1970 LP John Lennon/Plastic Ono Band. Above the lyrics, Lennon's birth date was printed in the icon's own handwriting. He was born on the ninth of October, 10/9, but because the English put the day before the month, the note read "9/10." Not realizing the switch, Agnello picked up these numbers in homage. The H910 Harmonizer was officially christened.
Months later, the machine was introduced to at the world at the 1974 Audio Engineers Society convention. Agnello brought a rough prototype – he claims it was "horrifyingly" ugly, having not yet become the sleek, four-knob black box with a digital display at the center – to the convention floor at Midtown's posh Waldorf Astoria hotel. It was through this event that Jon Anderson, the singer from English prog rock outfit Yes, heard about the machine and its far-out capabilities. Factor was soon on a plane to England to hand-deliver a prototype to Anderson.
Another beta tester was Suzanne Ciani, a pioneering electronic artist best known for her work with the Buchla, a revolutionary modular synthesizer. After finishing grad school at Berkeley, Ciani touched down in New York in the early '70s and established her audio company, Ciani/Music. Audio manufacturers of all kinds sent her new devices with which to experiment. "Digital processing was the big news, the big breakthrough, and there were all kinds of clever products back then," Ciani says, "but this one was the classic."
The Grateful Dead also got wind of the equipment, and Factor delivered a machine to the Southern California studio where Phil Lesh and Owsley Stanley – the famed audio engineer, counterculture icon and LSD chemist – were mixing the band's 1976 live LP Steal Your Face.
"I've got to tell you," Factor says on the phone from the Eventide Office, "those were fabulous days."
Tony Visconti, the New York producer who worked closely with David Bowie on much of the the artist's catalog – including The Man Who Sold The World, Young Americans, "Heroes" and Lodger – was another early adopter. On a mid-'70s conference call with Bowie and Brian Eno, the duo asked Visconti what he could bring to the table for the Thin White Duke's next album. He told them he had a machine that "fucks with the fabric of time." The duo got so excited that they dropped their phones and began cheering. The trio went into the studio to record Bowie's 1977 LP Low, on which Visconti used the H910 to create cascading drum effects, including the metallic-sounding snare on "Breaking Glass."
"[Visconti] started using it in ways that I never imagined." Agnello says. "In interviews he said other producers would say, 'How did you get that sound on the drum kit on Low?' He wouldn't tell them."
With the machine, audio effects became spatial, multi-dimensional, deeply layered and further thrust into the emerging electronic realm. Forecasting the expansiveness of digital audio workstations, with the Harmonizer artists were constrained not by their instrument but by the limitations of their imagination. And by putting machine-made effects on analog sounds, artists were rapidly expanding the sonic dictionary. Frank Zappa ran his guitars through the Harmonizer, Jimmy Page used it to create the steel-drum effect on Zeppelin's "Bonzo's Montreux" and, although they were intended to be studio equipment, Elton John and Laurie Anderson used them in their respective live shows.
"People were like, 'Whoa, how are you getting that sound?'" Laurie Anderson said in a 2016 interview. "They were really wonderful to tour with."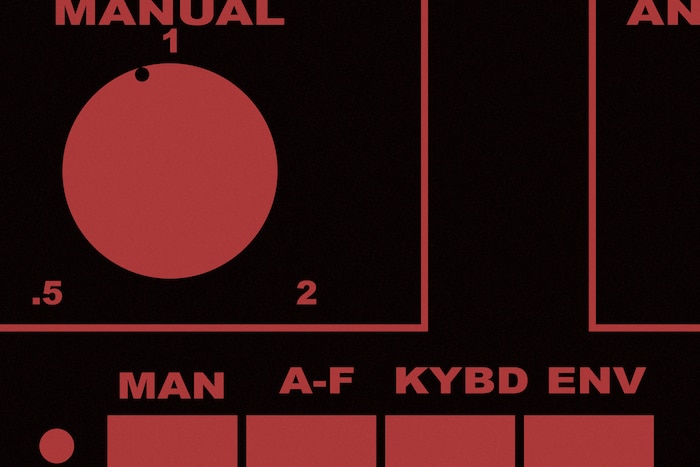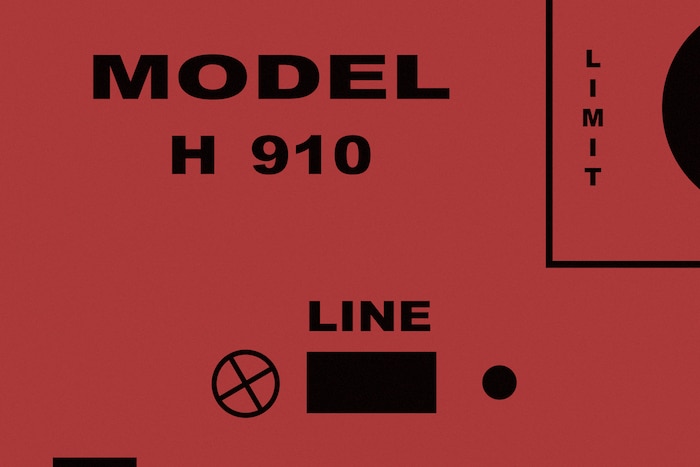 "When the Harmonizer came out, it was like we had gone into the 22nd century."
The primary appeal of the Harmonizer was not a specific effect, but how the machine opened up limitless new spaces of sound. Producers used it to fatten vocals and guitars (including the iconic riff on AC/DC's "Back In Black") and generally enhance recorded material by making it warmer, thicker, subtler and more spacious. With the Harmonizer, segments of songs that were recorded separately could be made uniform simply by pressing a few buttons, while the machine's slight instability allowed producers to double vocals in a way that still sounded natural. The technique of running two H910 units in parallel to create lush doubling and other effects became popular. Altogether, the machine offered producers greater creative capabilities, allowing them to manipulate and expand upon raw recorded output. The dynamic between the studio and the control room was forever shifted.
"When [the Harmonizer] came out," says UK producer Flood, who has worked with acts including U2, Nine Inch Nails and Depeche Mode, "it was like we had gone into the 22nd century."
Producers even embraced the machine's flaw, as unintended glitches the Harmonizer produced were folded into recordings. This design quirk introduced the word "glitch" into the lexicon of audio recording, and in time the term went on to become an electronic genre in and of itself. When Eventide released the glitch-free H949 model in 1977, some artists lamented the loss of this serendipitous defect, which many felt added an organic feeling to a machine-made process.
In only a few years, the Harmonizer H910 had become standard equipment, ultimately being used on hundreds of releases including Tom Petty's Damn The Torpedoes, Patti Smith's "Because The Night," U2's early '80s output and much of Van Halen and Ozzy Osbourne's work of the same era. The history of the Harmonizer even made a tidy full circle when it was used on Walls And Bridges, the 1974 album by the machine's namesake, John Lennon. The LP was recorded at the Record Plant, upstairs from the Eventide office.
"In those days," Ciani says, "all of this technology was very personal. You knew the first names of everybody who designed everything: Don Buchla, Bob Moog, Richard Factor, Tony Agnello." This familial atmosphere began slipping as technology evolved beyond artist circles and international corporations bought out the boutiques. Large and mostly Japanese corporations including Roland, Yamaha, Korg and Akai took over the scene by manufacturing and distributing on a scale that dwarfed the capabilities of the original designers. While these corporations grew the market considerably, they also changed the nature of the designs from analog to digital with new synthesizers like the Yamaha DX7, Roland D-50 and Korg M1. These low-cost, keyboard-oriented instruments became trendy among pop artists like Phil Collins, Kenny Loggins and Madonna, but didn't find popularity among more experimental modular musicians. Moog Music declared bankruptcy in 1986; Yamaha took over San Francisco-based synth manufacturer Sequential Circuits in 1987 and Eventide stopped making modular units altogether in 1983. With this shift, artists who had based their output on these machines were left in flux.
"There was a lot of promise... but it didn't manifest all the way to the end," Ciani says. "They did create a market for the big public, but they never fulfilled the promise of a more discerning audience, which were the musicians themselves."
More than 40 years after the release of the Harmonizer, the tides have once again turned as modern electronic artists have embraced classic modular instruments. Studio engineer Roy Hendrickson, a frequent Empire of the Sun collaborator, still has two Harmonizers in his studio. Although they require occasional tune-ups, he still uses them on every project for the unique spectrum of sounds they create. Aphex Twin used four Harmonizer H949s on Syro, which won the Grammy for Best Dance/Electronic Album in 2015.
"We've seen a revolution that reminds me very much of those early days," says Ciani, who remains good friends with Agnello and Factor. "The kids came along and said, 'We want to see what it was like back then. We want to feel the knobs. We want to feel the interfaces. We don't want to just be working inside a computer with a mouse.' They're rediscovering, and I think it's wonderful because the first time around, we didn't quite finish."
The Harmonizer's continuing relevance is not just limited to this modular renaissance. Eventide, which now operates out of Little Ferry, New Jersey, released the plug-in version of the H910 in 2003. The program features all of the capabilities of the original machine, along with presets by producers including Hendrickson and Sasha. While the original machines remain trendy and beloved, the Harmonizer now largely lives inside of computers, having evolved along with the digital audio technology sparked decades ago with Factor's DDL boxes. And although Eventide offers more than a dozen audio plug-ins, the bulk of their revenue now comes from devices that record years' worth of data using digital compression and storage, and a machine that keeps profanity off television and radio.
43 years after its debut at the Waldorf Astoria, the H910 was inducted into the NAMM Foundation's TECnology Hall of Fame. At the 2007 ceremony, Factor introduced Agnello, who accepted the award for masterminding a machine that shifted the history of recorded sound, and which some view as an extension of its creators' own personalities.
"Now we have this technology that's kind of a blank slate," Hendrickson says. "Who knows how many other plug-in harmonizers are out there, but [these designers] don't have the same minds as Tony Agnello and Richard Factor. They don't hear the same way; they don't build pitch-changing algorithms the same way. That's why I think this thing sounds different."
Header image © Eventide™ / RBMA