See What Happened at the Inaugural Berlin Edition of Round Robin – A Night of Improvised Duets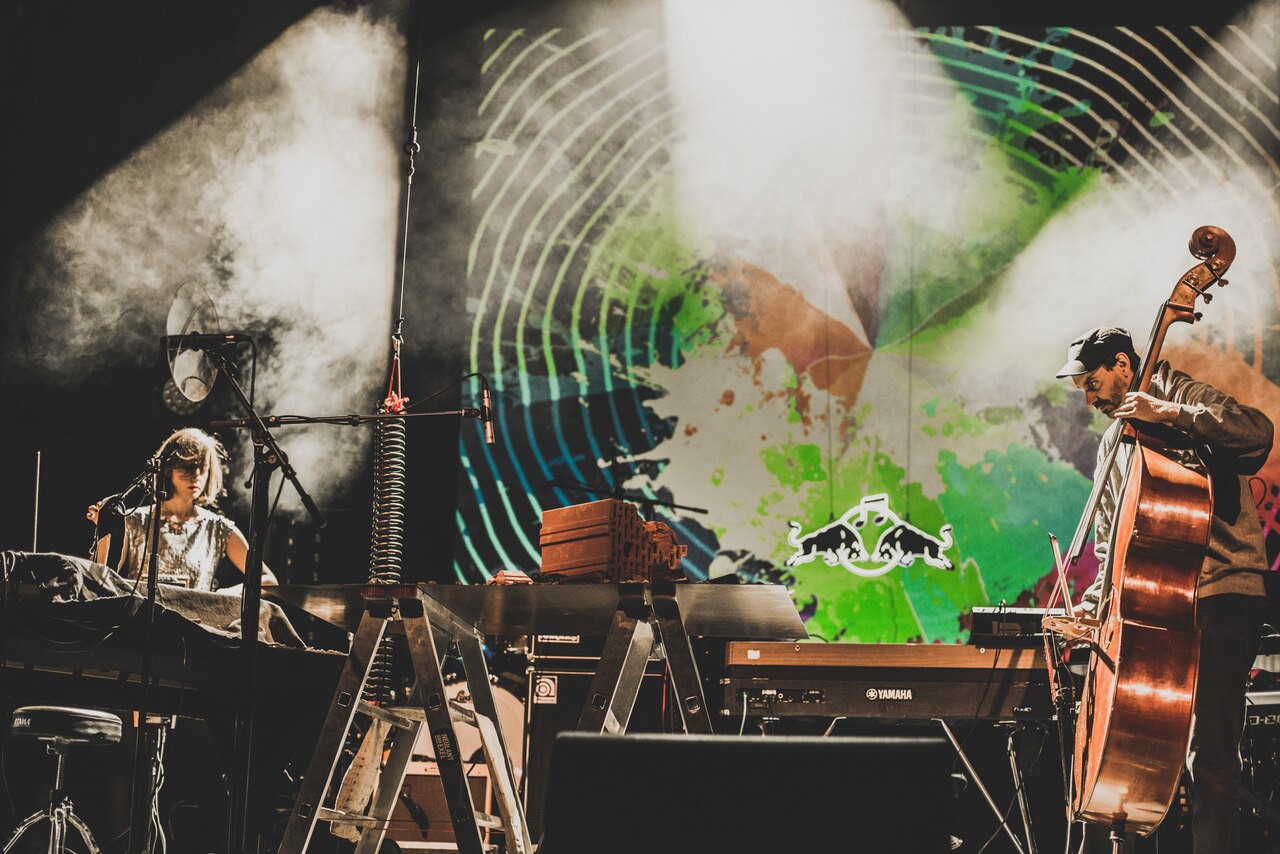 On November 23rd at Heimathafen Neukölln, Red Bull Music Academy proudly presented the first ever Berlin edition of one of our signature events: Round Robin – A Night of Improvised Duets. It was a night of one-of-a-kind performances, with outstanding musicians representing various subsets of Berlin's music scene – plus a few international guests – combining forces to thrilling effect.
At Round Robin, which has previously been held in New York, Montréal, Zurich, Tokyo and Detroit, a musician takes the stage for a five minute solo performance before they are followed by an extensive group of artists, who subsequently perform in varied pairings in segments of five minutes each. The cast in Berlin included new wave prodigy Drangsal, industrial percussionist FM Einheit, soundscape experimentalist and Red Bull Radio host Lucrecia Dalt, sonic explorer Aidan Baker, Academy alumna Emma-Jean Thackray, Mannequin records boss Alessandro Adriani, Compost Records cohort and Red Bull Studios engineer Christian Prommer and British drum legend Pete York, plus unrivaled piano machine Erobique and more. Check out the photo highlights from the unpredictable performances below.