Taeko Onuki of Sugar Babe on Her Journey in Japanese Music
An artistic trailblazer of Tokyo's music scene in the 1970s and beyond speaks to Patrick St. Michel about her influential career
This past summer, the popular Japanese weekly program You Wananshi Ni Nihon He? – a show where a camera crew lurks around the international arrival area of a Japanese airport to ask non-Japanese visitors the titular question, "Why did you come to Japan?" – spent a portion of its August 8th episode following Steven, an American with a big interest in older Japanese music. In particular, he wanted to find a copy of Taeko Onuki's 1977 album Sunshower.
"This album is one of the best albums," Steven excitedly told the cameras, showing them a thumbnail-sized shot of the cover art on his phone. "Anyone in Japan… Anyone in America… Anyone in the world, if you haven't heard this record, please!" In the end, he found a copy for about $100 – a steal compared what one would pay online.
"I kind of can't believe that," Onuki says, when asked about the international interest in her music. Born in Tokyo, the singer-songwriter helped found Sugar Babe alongside pop tinkerer Tatsuro Yamashita. The group went on to become one of the most influential bands in the country's musical history, thanks to being one of the first groups to introduce Western pop sounds to Japanese popular music, in their native language. But they were mostly ignored during their three years together, leading the group to break up. Onuki went solo, releasing her debut Grey Skies in 1976, and then Sunshower the following year. The latter proved to be a landmark in Japan's "new music" years, with limber jazz-fusion songs and easygoing grooves featuring lyrics about the over-prescription of medication. The people playing on it contributed to its status – a pre-Yellow Magic Orchestra Ryuichi Sakamoto and Haruomi Hosono both appear, while Yamashita even swings by to contribute backing vocals.
But reducing Onuki's career to one album – or a Discogs price tag – fails to capture the full extent of her work. In the 1980s, she explored Parisian-tinged pop sounds, shaped by New Wave cinema and techno-pop. At times she had Yellow Magic Orchestra serving as a back-up band, and worked with Sakamoto for decades on wonky pop songs. But whoever Onuki collaborated with, she made sure her vision of how the music would sound came through. Onuki has penned movie theme songs, contributed to video game soundtracks and written travel columns about Charles Darwin's stomping grounds. She's a cornerstone of 1970s Japanese music and a key influence on City Pop, a glitzed-out style reflecting the dizzying economy of the country's Bubble years.
Yet from the start of her career, Onuki's music rejected this version of the metropolis. Instead, she sang about a place you once called home transforming into something ugly before your eyes, and of the alienation it caused. The city – Tokyo – was a place to escape from.
Patrick St. Michel caught up with Onuki in Tokyo to talk about her eventful career, the 1970s and the strange feeling of people half a world away listening to her music.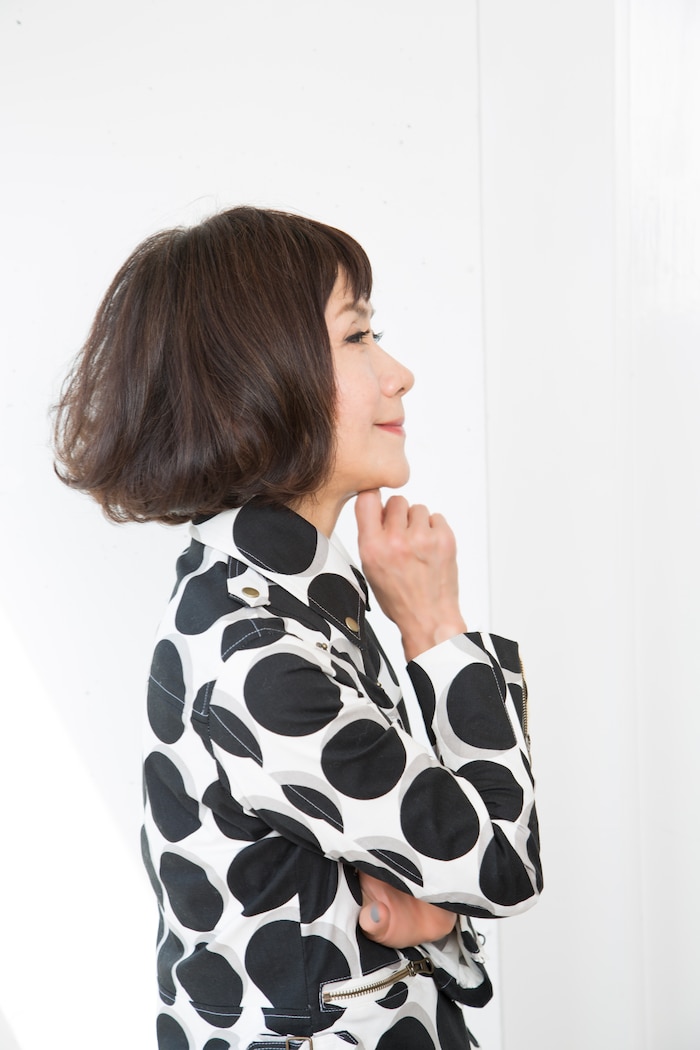 I believe you were born in Suginami City here in Tokyo, and you grew up in the capital. What was the city like while you were growing up?
I was born in 1953 near the Inokashira train line, near Kugayama. I remember that was the year that NHK started broadcasting, and it was in the years after the war where the economy was starting to pick back up. Things like TVs, washing machines and refrigerators were becoming more common in households. You know the Inokashira line? Growing up, the area around it was just a field. Just crops. I loved to just watch the train pass by from my house against that scenery. You could swim in the rivers around there. There was just so much nature. You could even catch crawfish from them.
How did growing up in this Tokyo influence you as an artist?
It's kind of hard to say, because Tokyo was all I ever knew. It's tough to pinpoint something specific about the influence, as I was born and raised in Tokyo. But things drastically changed after the 1964 Olympics were held here. They tried to set up a much more intricate infrastructure for the city at that time, and a lot of things got destroyed and things like highways were built. Express trains started running on the Inokashira line, from Kichijoji to Shibuya. It was so strange and mysterious – why do you need to be in such a hurry? Everything became so busy, and it became more and more difficult to just live. And it only grew tougher heading into the Bubble years of the 1980s.
Back then, people would gather in the shopping arcades to converse with one another. You'd go to all these small markets – a fish market, a meat market, the tofu store. But those were replaced by convenience stores, or bigger supermarkets. That culture was essentially destroyed, and you need that for everyday community life. It was difficult seeing the city be changed in this way, which was the main reason I left the city about 30 years ago.
Tatsuro Yamashita and I had this ideal of the quality of music we wanted to make, and it was really high. But we couldn't really reach that vision at the time.
How did you start making your own music?
When I was a child, I was lucky to have access to a stereo speaker system where I could listen to music since the time I was in elementary school. I was just fascinated with it. I wouldn't leave the front of the stereo. Eventually, I wasn't satisfied listening to just Japanese pop music, so I started listening to the Far East Network – FEN – the American military radio station, and listening to foreign music. I started playing in amateur bands in middle school and high school.
What foreign music did you listen to growing up?
Our household had a lot of classical records. With FEN, my house didn't actually get the station. So I would go to one of my friend's home and listen to the music through a thin paper wall. [laughs] I was so excited and fascinated by what I would hear. Even if I didn't know what those records were, necessarily.
When I was in amateur bands, we would mostly copy other songs, like the 5th Dimension. So I wasn't creating original work quite yet. Two or three years befor Sugar Babe started, I was in a folk band. I was 18 or 19, and that was the first "real" group I was in. The songs I tried writing for this folk band ended up being too complex, so they weren't used. There was a boom in folk music at the time, and the company Warner Pioneer [Warner Music Japan] brought me in to talk to a producer, to be part of it. But the producer told me my songs and lyrics weren't fit for this folk band, so he told me I should quit the group. [laughs]
Back then, I didn't know that many people. I couldn't really relate to the people in the folk scene, because they didn't know the music I liked. I wanted to make something different. The producer at Warner said he could introduce me to people who were more in tune with what I was into, and that was when I started meeting more people. I ended up doing a session with a bunch of people I met from all this, and that group ended up becoming Sugar Babe.
Sugar Babe was around for about three years. What were the most important lessons you learned from that experience?
Both Tatsuro Yamashita and I had this ideal of the quality of music we wanted to make, and it was really high. But we couldn't really reach that vision at the time. [laughs] That was a big feeling I remember. I didn't even think it would last as long as it did, and at times it even felt more like an amateur band. But when we did live shows, a fair amount of people showed up. But that was about it. I had no job, I had no money… It was a pretty tough time. Those were struggling years.
Critiques from journalists about Sugar Babe were also really harsh. We were kind of hurt by that reaction. In the early '70s, there weren't bands like us – it was mostly hard rock and blues rock. We were a pop band, and there was nothing like that.
We once played a festival featuring a bunch of different groups – not just rock bands, but a wide variety of styles. When Sugar Babe played, the audience started throwing trash and bottles at us; they were screaming out that we sounded like a bunch of cicadas. Rock artists wouldn't use major 7th chords, for example. But we would, and the audience reacted like: "This is weak, go home!" But if you went overseas at the time, lots of groups were doing this. Do you know the Fifth Avenue Band? I loved them. They were the ideal image of what we wanted to do with Sugar Babe. But in Japan, that sound wasn't appreciated.
Sounds like it, if they were throwing things at you.
To be fair, they were drunk. [laughs]
So you have this challenging period with Sugar Babe, and then you pivot to a solo career with your debut album Grey Skies in 1976. What was it like going out on your own after being in a band?
Around the time we were starting to think about releasing a second album as Sugar Babe, as we started writing songs, Yamashita and I realized we had different tastes in music. So we decided that it might be better for us to go out and do our own music. Back then, there weren't many people who wanted to do the sounds I wanted to do. Luckily, there were a few senpai bands, groups that had been around a little longer like Happy End and Tin Pan Alley. They helped me to reach my goal.
There were these gaps that weren't filled up by any rules. I was able to experiment with interesting ideas back then... Now, you can't do that. Those gaps have been filled.
All of your albums from the '70s – and those of a lot of other artists at the time – have a communal feeling to them, a lot of names popping up on everyone's releases. What was the music community like? Could you just call someone up and say, "Hey, come over to the studio?"
Like I mentioned, the dominant style in the mid-'70s was hard rock. There were a few people doing the poppier sound I was into, what ended up being called "new music" in Japan, so when you'd hear someone doing something new, something I'd associate with what I was doing, you'd go out and gather together and play together. Looking back at it, something must have been blooming, based on all the names that started playing, many of whom are still active today.
What changed between Grey Skies and your second album, Sunshower?
My first album was really an extension of what Sugar Babe had been doing, to the point where some of the songs on Grey Skies were part of the band's live setlist. But Sunshower was much different. Fusion music was starting to get much bigger. The Brecker Brothers band and the group Stuff… The drummer from Stuff, Chris Parker, ended up playing on Sunshower. He's such a great guy. Anyway, that pop music mixed with jazz was really cool and everyone was listening to it then. That kind of naturally became the sound of the album.
Back then, we copied a lot of music we liked. That's how we'd start – listening back, it's unbelievable to think we were all just 20-year-olds, because of how good everything sounds. Well, except the singing. [laughs] I wrote the songs and it was fine, but making the sound of the album was exciting. For instance, we would create these long outro sections for songs, segments that were unusually long. But I loved making the music. Maybe because there weren't that many singer/songwriters back then, it felt like a new thing I was trying out. There were these gaps that weren't filled up by any rules. I was able to experiment with interesting ideas back then, and I feel lucky I could do that.
Now, you can't do that. Those gaps have been filled. I think it's kind of sad, because artists can't play around and experiment as much. That's what it seems like, at least.
What were the studio sessions like when making Sunshower? What did it look like? I think a lot of people outside Japan look at the people who played on that album and are amazed by the lineup.
Really, they do? I had no idea. With the sessions, we had the drummer Chris Parker playing, but he couldn't stay with us for a long time, because it was expensive. So we only really had about two weeks to finish the lyrics, the melodies and the arrangements, so Ryuichi Sakamoto wrote everything for Chris for his stay, such as the score. It was the shortest time I've ever put together an album, two weeks. If you try, you can do it.
A lot of the songs over the course of your career have talked about city life, often in disenchanted terms — "Machi," "Tokai" and "Carnaval," among others. What was your relationship with Tokyo like in the '70s and early '80s?
This is where I was born, this is where I grew up, this is all I know. There's no particular thing about the city I'm struck by, because it's everything that I am. It wasn't special. It's very different from people who come from other cities, because I was born and raised here. Everyone in Sugar Babe and Happy End were all from Tokyo, so we weren't desperate to make it in Tokyo, you know? We had houses here. We didn't have to worry too much, we could just do what we wanted. We didn't have to try sometimes.
Does it surprise you so many people like Sunshower in particular?
It makes me happy, but why do you think so many people outside Japan like that album?
I think part of it is because people see the list of people who took part in the album on a site like Discogs: Tatsuro Yamashita, Haruomi Hosono, Ryuichi Sakamoto, Yasuaki Shimizu. Seeing them all on one album blows people's minds.
Back in the 1970s, I would go to used record stores and buy things based on who popped up in the credits – who produced the tracks, for example. The people's names were important. Sounds like it is a similar type of feeling for people today, don't you think?
Your sound did change quite drastically in the 1980s, starting with your "Europe" trilogy of albums (Romantique, Aventure and Cliché). Why did you change it up?
At the time, I really liked the movies that were coming out of Europe, the Nouvelle Vague in particular. I was getting into European things. I've always liked music from all sorts of places before, but it was when I started working on the album that came after Sunshower, Mignonne. I worked with a producer on that album [Eji Ogura, a music critic who had come down hard on Onuki's previous albums], and during the recording all sorts of things were changed. I ended up feeling sick of the process. Part of that was because I changed record labels, and they really wanted to sell this album. Before I could do whatever I wanted to do. But with Mignonne, the producer wanted to change things. That was new for me.
I felt bad for the fans. Even though I had only put out two albums by then, I had been free to do what I wanted. I was building up momentum. But then I was just doing something for sales, and I didn't want to release Mignonne. But we did, and the sales actually weren't that good. Then I felt like, "I can't do this anymore." I wanted to get out of the music industry.
When you do this for a long time, it's like every seven years a wind comes up behind you and sweeps you upwards.
You sort of took a two-year break after that, right?
Yeah. Either you sell or you don't sell. Who knows? But if you personally aren't happy with what you are making, there's no point. I then found a producer who told me my voice wasn't really strong like an American singer. There was a more European type of singing, more whispery, that the producer thought might suit me better. I said, "Let's do it."
The album Romantique was heavily inspired by French soundtracks and movies. The members of YMO and guitarist Kazuhiko Kato loved those films too, but they got into them at a time when men liked hard rock and blues – liking European cinema wasn't cool. But by the time I wanted to do it, they all wanted to help since they loved it. We made it together and sales went up again. Nobody was making music like that at the time. I wanted to incorporate the European style, but computer music was also happening at the time. Sakamoto and I wanted to incorporate that sort of technology into the music too, and I ended up going to Paris too. So that sound carried on for a bit.
You worked frequently with the members of YMO, especially Sakamoto, including at their commercial peak in Japan. How did you keep your sound from leaning into the YMO sound?
I really just insist on what I want on my albums. Looking back at Sunshower, for example, I thought the sound of that album was great, but it didn't really fit with my voice. I learned a lot from those recordings, and began to insist about a lot of things in my music. I knew what fit and didn't fit me, and I made sure to get that across on the albums.
Did that extend to how you sing songs?
In the '80s in particular, beat music was popular, so I had to match my delivery up with that. But for the most part I just did what I wanted to on it. I have had to adjust my voice to the biorhythms of my own body, which also changed how I sang over time. When you're young, your voice fits better with computer music because there's less information in your voice. As you get older though, it doesn't fit as much. I would try it sometimes with computer music, but it wouldn't fit at some point.
When you do this for a long time, it's like every seven years a wind comes up behind you and sweeps you upwards. This wind would just blow me in an artistic direction. You'd go four or five years paddling along, maybe trying something, but then at that seventh year, it just takes off. There's a lot of trial and error, or trying new things – like I went to Brazil at one point.
What year did you first go there?
It was for the album Tchou. So that was in the 1990s. I also went to Africa, I went to other countries south of the equator, I've been to a lot of places. It's tough to keep them all in order sometimes.
I wanted to go back to your lyrics. Many of your songs in the '80s and onwards have featured famous children's characters: Tin Tin, Alice from Alice In Wonderland, Peter Rabbit. You even had a whole album, Comin' Soon, that to me sounds like it was written with kids in mind — or the song "Metropolitan Bijyutsukan," written for an NHK kids show. What draws you to those characters and themes?
I don't think it's for kids. Take Peter Rabbit. It's actually quite real, and can be scary. When you write so many songs over so many years, you start getting sick of just singing regular love songs. When you use these characters, though, you realize they are actually about people. Maybe it's more the case in Japan, but I think sometimes you can give kids something that is more geared towards adults, but they'll just have trouble understanding it. They might even think it's scary, but that's OK, even if they don't get it. If you watch the clip for the NHK show, it has a mummy character, and the last shot is of the main character being trapped in a painting. My fans would tell me that was very scary, but it was also fascinating to them. I think kids are like that: maybe it's a bit scary, but it's still really interesting.
In the '90s and 2000s, what themes have interested you when it comes to writing lyrics?
In the early 1990s I wrote for a nature magazine, [Mother Nature's]. That took me to all sorts of places, like the Galapagos Islands and Antarctica. That ended up being my biggest source of inspiration. Traveling was big.
I remember one day I was driving in Tokyo and listening to the radio station J-Wave. A French band called Lilicub started playing, and it was so striking. I was in love with it, so I went to France to go work with them. They were surprised, like, "Why is she coming from Japan to see us? Are they playing our music in Japan?" But you need a strong feeling to create an album – if you lack that, it's not going to be great. You need the feeling, "I want to work with this person." That has driven me many times.
What album from your discography is the most important one for you personally?
That's so tough!Lucy. Throughout my career, working with Sakamoto was something I really treasured. He was somebody who can really understand and help me with my music. But then he moved to New York City, and everything just became so busy, it was too difficult to work together. In 1997, the music we had been making together in the 1980s felt like it was right to highlight once again, so we made Lucy. It felt like a very private album. He made lots of pop albums with computer music, but I don't think he's made one since Lucy. It's very rare now – something to treasure.