Storied House Vocalist Barbara Tucker on Divas, Success and Spirituality
From the DJ History archives: In a quick-fire interview with Frank Broughton, the singer shares her views on dance music evangelism
Anyone who has been buying American house music over the last three decades will most likely own at least one record featuring the distinctive vocals of Barbara Tucker. Since making her debut on Harlequin Four's version of "Set It Off" in 1985, the Brooklyn-born vocalist, actress and choreographer has appeared on countless singles and albums.
Along the way, she has made numerous appearances on such storied record labels as Strictly Rhythm, Nu Groove, Defected and King Street Sounds, as well as collaborations with producers Blaze, Masters At Work, Erick Morillo and Danny Tenaglia. As even a cursory glance at her discography proves, Tucker is simply one of the most sought-after voices in house music.

Back in 1995, Tucker spoke to journalist and author Frank Broughton on the phone from her Brooklyn home for a short magazine feature. Presented here for the first time in full are the quotes Tucker provided to Broughton on a range of topics.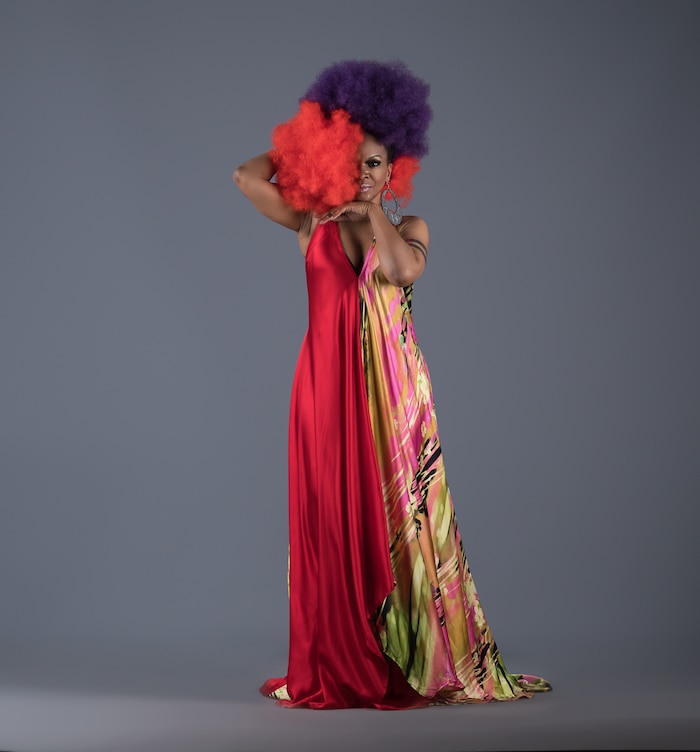 UK vs. US Crowds
It's lovely in the UK. People accept you, they appreciate your talent. Because in New York it comes a dime a dozen, they might just look at you like, "OK." Over there, they're trying to pull your clothes, they give you flowers… They really appreciate your talent.
What Makes A Diva?
This is an easy question. It's Chaka Khan. It's your Regina Belle, it's your Martha Wash. A diva is someone who was here yesterday, who's here today, and you can tell they're gonna be here tomorrow.
A diva is someone who is a sustaining artist. Prince is a diva. Somebody said to me once that men aren't divas, and that's not true. Trust me! Just because everybody likes your song today, doesn't mean you're going to be a diva tomorrow. You know what I mean? It's sustaining power. I'm not a diva. People say that. I'm just happy to be entertaining, but there are people that I really look up to that will always be there.
Clubs and Spirituality
It's got to be a spiritual thing [in clubs]. I've heard people in clubs say, "Hallelujah! Amen!" It's the freedom, the spirit of dancing, because the music just takes you on a natural something. Definitely. A lot of artists have come out of the church, and they bring that right along with them into the club. And they're not ashamed.
Dance Music Evangelism
I love dance music. I want to see dance categories for the award shows. I think we should be recognized, because dance is derived from disco – like a Donna Summer, even a Diana Ross. The music is just updated and sped-up a little. I want to see the artists get recognized. I want to see more songs, and not so many "tracks." I love tracks, but I need to see more songs.
Character and Costumes
I think people should get into character. If you're a "love goddess" – those are those women who are always doing ballads – then they should maybe look at the Roaring '20s, and look at the garb that the feminine women would wear that were so sexy and seductive, and get into that type of wardrobe.
[In terms of choreography], I do seductive things, but I don't do raunchy things. I'm not going to grab this and stick a finger in there, and that's raunchy. But there are things women do where they can be sensuous with class. That's the difference. People see us. You don't have to take your brassiere off, they see you have breasts.
When I was going to high school… I was going to be a designer. I usually design my costumes and have someone make them. I like costumes. I like Liberace, I like Tina Turner, what she wears. I just feel that if you're onstage, you should be entertaining people in something different. And you shouldn't see me without my outfit on. Prince does it. Sheila E. does it. Everybody does it.
There aren't that many artists that are out there wearing costumes. It's usually the males that are giving it to me. I mean, like Prince. I guess I look to the theatre moreso than to the musical field. I want to inject style and theatre into dance music.
On Success
Sometimes it doesn't happen for you overnight, but you need to learn the business as you're going along so that along the way you don't get used. You have to listen and study, train your ear, your eye, your vocals and your talent so you'll be ready. Some people get it overnight, but then you don't see it again. You need to get ready for what you're getting ready to do. Trust me, I'm still learning, and never satisfied.
We don't always know what tomorrow's gonna bring. Sometimes we start off going left and then all of a sudden we're going right. I can never say what I'm not going to do, because sometimes I don't know what might lead me to do something. We're not always so sure of ourselves. You know, we're human.
Seek God first, and everything else comes. He knows your desires, he knows your dreams, and he will allow that to come to pass. Serve him first and don't sell out.

This interview took place in 1995. © DJ History