The Secret Musical Life of S-Town's John B. McLemore
A highly unusual set of circumstances has led to the release of the podcast star's original music on Dais Records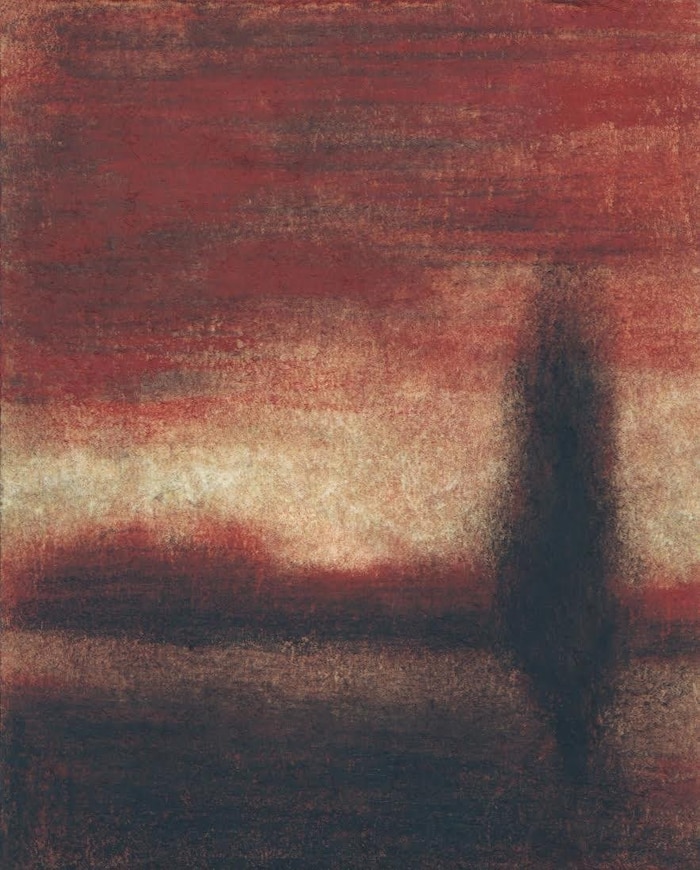 In the fall of 2012, the reclusive American painter and ambient composer Tor Lundvall began an online correspondence with a stranger. A musician had written to ask permission to upload a mix he'd made of some of Lundvall's music – tracks he'd deemed Lundvall's greatest hits, which he'd woven in with some of his own material. Lundvall listened to and liked the work, which showcased an intuitive and idiosyncratic approach to ambient and field recordings, so he agreed. Lundvall's label, Dais Records, was about to reissue some of those tracks in a box set, and they even shared the stranger's mix on social media to promote the release.
Five years later, in April of 2017, Lundvall wanted to see if that mix was still up. "When music affects me on an instinctive level, or manages to evoke vivid images or a sense of place in my head," he explains, "I rarely forget it." So: to YouTube. When he found it, though, he also found a series of startling comments below. "Rest in peace, John," wrote one commenter. Another called him a "figure to be reckoned with" whose "ideologies are ingrained in thousands, if not millions, of minds."
Lundvall did a little more digging online. Then, confused and upset, he reached out to Ryan Martin and Gibby Miller, the co-founders of Dais Records. "What is an S-Town podcast?" he asked.
Martin, who'd just listened to the series but hadn't given it a second thought, explained the show to Lundvall, who then asked, "Do you remember that guy that made a mix for my first box set?"
They realized that the subject of S-Town, the recently-released and massively popular podcast, from This American Life producer Brian Reed, about the eccentric life and tragic death of John B. McLemore, an old-clock restorer in Woodstock, Alabama, was the same musician with whom Lundvall had exchanged emails and letters. Now, Dais is set to release Witness Marks: The Works of John B. McLemore – five original ambient compositions and field recordings that McLemore had sent back in 2012.
Tor Lundvall Presents: Witness Marks - The Works of John B. McLemore by Tor Lundvall & John B. McLemore
As it turns out, McLemore got his first computer, connected to the internet for the first time and began emailing people he admired in late 2012. One such email, about an alleged murder in Woodstock, initiated a sequence of events that resulted in S-Town. Another email, to Tor Lundvall, led to their two-month exchange of letters, emails and more of McLemore's original music.
"The recordings were hypnotic and haunting," Lundvall writes of the material in the liner notes to the album, "Evoking (for me) images of vast, lonely fields." Lundvall describes McLemore's work as intuitive and unique: "It resonated on an instinctive level," he says, not too heady or over-determined. It's dark, as you might expect from the brooding, rant-prone, increasingly isolated subject of S-Town, but not monolithically so. The last track, "Dark Paintings," features dried seedpods from an invasive species on McLemore's property, shaken in a haunting rhythm that is "slowly built-up into an intense, almost claustrophobic environment" before trailing off with the slow creak of a door. "It gives you chills," says Lundvall.
There are some very Quiet passages in this piece, so it requires a nearly Isolated listening environment. It should be heard After Midnight, in the Late Fall of the year, and, not surprisingly, a Very Long Attention span is a Prerequisite.
But, Lundvall is quick to point out, "He had a lot of passages in there that were mysterious, not just a bleak soundscape being put together… There was life in there, too." The first track, "Clock Chimes In The Mist," for example, is more complex. McLemore weaves a clock's bells around the metronomic tick-tock of its gears. "That's the muse," Lundvall says. The album also features field recordings of McLemore's property – the bark of a dog, the whistle of a train, rain on the roof. One is dedicated to the esteemed field recording artist Francisco Lopez. Ryan Martin describes them as audio snapshots of his life, an attempt "to capture the universe he has built around his property."
"Field recordings are these personal documents. They can be very mundane or very boring or these beautiful audio photographs," Martin explains, citing the tracks on Witness Marks as an example of the latter. "What they talk about on the show is the genius for these clocks and the property; they really paint this picture of the hedge maze and the woods. And what are John's field recordings? They're everything in his immediate vicinity."
"There are some very Quiet passages in this piece, so it requires a nearly Isolated listening environment," McLemore instructed in the notes he included with the recordings. "It should be heard After Midnight, in the Late Fall of the year, and, not surprisingly, a Very Long Attention span is a Prerequisite."
"It's a unique approach, you really get a sense of him in that music," Lundvall says. "I really did get a sense listening to his music that he was very isolated. It really had an effect on me, a lonely feeling. I don't pretend to know him personally, but I just got that from the music and it was something I wanted to return to."
In the first episode of S-Town, Brian Reed described McLemore's manner of connecting with him like this: "It felt as if by sheer force of will John was opening this portal between us and calling out through it." The same seemed to hold true with Lundvall. After initially requesting to post the link to the mix he'd made, Lundvall asked him to send him CDs of his music, which McLemore did, along with notes expressing his frustrations with the recording process. But they quickly began discussing more personal matters.
"I have to observe that your paintings seem to have a great deal of loneliness involved in them... even multiple characters seem to be together alone, so to speak," McLemore wrote to Lundvall. "I really appreciate looking at your paintings as well as your music, I think I have connected with the spirit of them both as much as anyone can."
"It was very clear to me that John had deep concerns about the future," Lundvall explains. "I sensed a great deal of loneliness from him, or a fear of being left completely alone in the world. I sensed the same foreboding (to an even greater extent) in his music, just as I assumed John had sensed it in my paintings."
The music was just too important for other people not to hear it.
Lundvall tried to offer encouragement and advice as best he could. He told McLemore how much he admired his work, that the engineering problems he was encountering were common and shouldn't dissuade him from making music.
The depression was trickier, but Lundvall could still commiserate.
"I certainly understood and related to where he was coming from, having struggled with similar feelings myself," Lundvall explains. Each artist faced that age-old challenge for loners: to realize the difference between loneliness and solitude. "I didn't want to preach to him, but I hoped my words would at least offer some comfort." He encouraged him to use his creativity to, as he puts it, "transform his feelings of loneliness into a more content solitude."
But as Lundvall himself knows all too well, that is easy to say, harder to do.
"I live a fairly solitary life, and frankly a lot of the people who write me are lonely, misunderstood guys, so I sort of saw him through that lens, and he was talking about his depression, but I think there was far more to him, especially after listening to S-Town," Lundvall says. On the show he discovered a whole other side to him. "He was kind of an extrovert, reaching out, but I had a completely different perception of him from emails," he says.
That the depressed musician Lundvall knew and the eccentric, tattooed podcast subject were the same John B. McLemore underscores one of the recurring contradictions of the internet: You can be simultaneously alone and connected. Although the internet can sometimes eliminate the difference between the two states, it can also exacerbate each of those feelings, sometimes simultaneously.
When Ryan Martin reached out to McLemore's cousin Reta to get permission to release the material, she explained that, as Martin puts it, "The moment he got the internet and a computer in 2012, he went and tried to contact every person he admired and every person he had something in common with." The internet was the perfect tool for a recluse trying to connect – it offered another way to be "together alone," to borrow McLemore's phrase.
Reta has heard from a number of other people McLemore had contacted in the last several years of his life, but the only person we know he sent music to was Tor Lundvall.
"I think he found Tor to be a little more fascinating than your usual ambient musician," Martin speculates. "He found a kindred spirit."
Lundvall agrees. He noted the scene in an early episode of S-Town in which the host is riding around with McLemore, making observations about the beauty around them, only to be shot down by McLemore. "A friend of mine who's close to me was laughing [at that part] because that's exactly what I do," says Lundvall.
Initially hesitant to release the music publicly, Lundvall came around to the idea because, ultimately, he felt "it was just too important for other people not to hear it."
Lundvall had objected to the podcast examining McLemore's sex life and wanted to be careful not to violate his privacy. But, then again, the whole thing started because McLemore was seeking Lundvall's blessing to release the music. "When I listen to it, especially that first track with the clock chimes, it just seems too important to just shelve away."