Tracing the Roots of Benga Music
Read an excerpt from FLEE's multi-platform project exploring one of Kenya's unheralded musical exports
D.O. Misiani, Collela Mazee, Migori Superstars and Gabriel Omolo are just some of the artists whose names are unknown on a global level, but who were instrumental in the creation of the Kenyan genre known as benga. Translated as "beautiful thing" in the Luo language, benga's roots as a rhythmic, incisive style lie in Cuban music and Congolese rumba. The genre first developed in East Africa in the early 1970s, unifying various characteristics of Kenya's musical past, and it quickly helped crystallize poetic traditions of the country's disparate communities, with lyrics conveying powerful political messages alongside more carefree lines of love and longing.
A complex and multifaceted genre, the history, eventual decline and potential resuscitation of benga as a commercial genre operates as a parallel history to that of Kenya itself. This connection is currently being examined in the first project by FLEE, a self-described "cultural engineering platform dedicated to the documentation and enhancement of hybrid cultures," based in Paris and founded by Alan Marzo, Olivier Duport and Carl Åhnebrink. Functioning as a record label, publishing house and exhibition curator, FLEE distributes a vinyl record alongside a printed magazine for each of its releases, attempting to provide both the musical and historical context for the movements they are highlighting, combining to form a guide for the understanding and appreciation of heretofore unheralded genres.
FLEE's benga issue was borne of significant research into the genre's origins and modern influence, conducted in Kenya alongside journalists, artists and others who helped fill in the missing parts of the hidden history of benga. In this excerpt from FLEE's Issue 001: Benga Music - A Signature Genre from Kenya, the Kenyan author Emmanuel Mwendwa explores the history of golden era of the genre, and provides additional insight into the reasons behind its decline.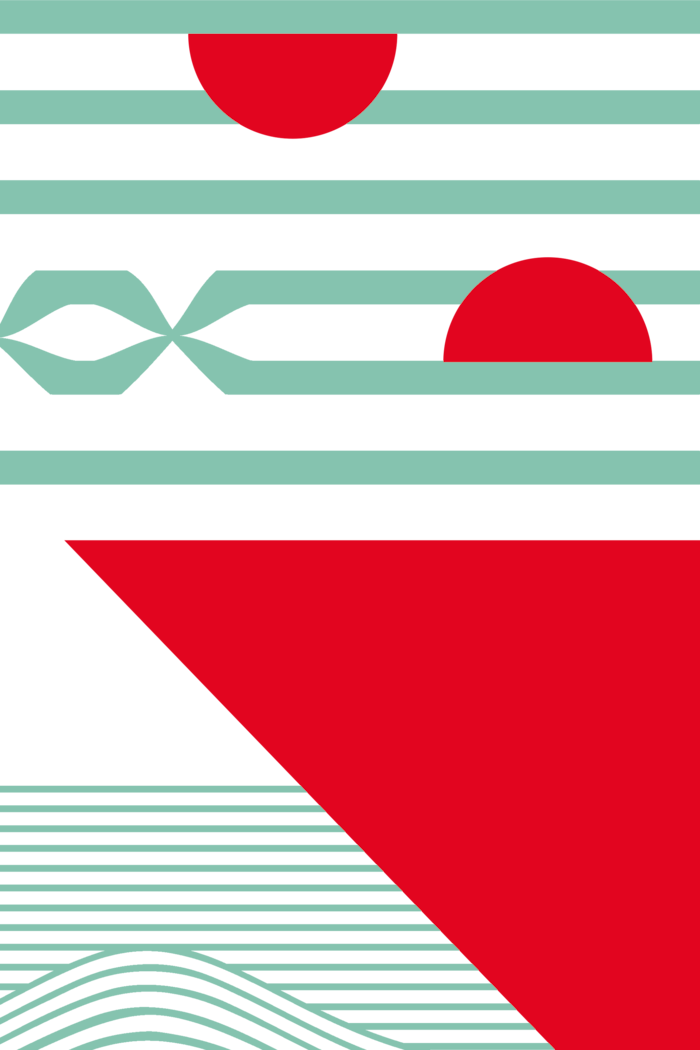 Kenya is indisputably one of the most popular travel destinations in Africa, famous for its alluring natural landscape, wildlife and cultural diversity. Situated off the East African coastline, traversing the Indian Ocean, Kenya borders Tanzania to the south, Uganda to the west and Ethiopia to the north. For close to a century, music has been a distinctive aspect of the East African country's multiple ethnic groups and, with over 40 different regional or tribally-rooted languages, the country's musical landscape can be compared to a mosaic. Within this multifaceted mosaic, the Kikuyu – one of the largest ethnic communities – and the two other main tribes, the Kamba11The Kamba community is especially dominant around the Eastern region in Kenya. and the Luo, are particularly renowned for their rich musical heritage.
Crystallizing the genre and style of these myriad indigenous musical traditions, benga has emerged, albeit timidly, as Kenya's flagship musical genre, and as a vector of national identity. The style is characterised by distinct guitar-plucking and sizzling hi-hat drumming, accompanied by bass guitar riffs keeping pace with the song's typically high-pitched vocal harmonies. Historical records indicate that pioneers of the genre experimented with varied traditional rhythms and Luo22The Luo sub-tribes are dominant around the Western parts of the country. instruments like the nyatiti lyre, orutu fiddle and ohangla drums. It was in the post-independence mid-1960s that a clique of guitarists began to experiment with a new, electric guitar-plucking pop style in their own local music. The result was a delicious, bold attempt to mimic the quick push-and-pull strumming of the Luo eight-string nyatiti ("kamba nane" in Swahili), creating a nimble interplay of chords, wherein both the solo and rhythm guitarists seem to chase each other.
Seeking to mold a homegrown musical identity, the goal of the pioneering benga musicians was simple: create a definitive rhythm, blending elements from ethnic communal songs and indigenous dances. It is in this context that, influenced by the post-independence 1960s period, solo guitarist John Ongara, also recognised as one of the fathers of benga, pooled his efforts with fellow musician Ochieng Nelly. The pair would reportedly stage informal neighbourhood and community gigs before relocating to a fledgling urban centre, the modern day Kisumu City. But it was due to the efforts of the late teacher Daniel Owino Misiani – who founded the Shirati Jazz Band in 1967 in conjunction with Ongara, Nelly and Misiani – that benga really started to gain recognition across the country.
At this stage, benga's high energy, pulsating bass licks, interlocking rhythm-guitar riffs and recurring vocal solos started resonating with the rural masses. Like wild bushfire, whose flames furiously lick through sun-scorched, dry vegetation, the genre's popularity blossomed.
In the 1970s, inspired by this frantically emerging trend, various ethnic groups living in the densely populated regional enclaves gradually started embracing the genre, while injecting local linguistic flavours in their songs. As the genre's appeal flourished beyond the lakeside shores, it was not uncommon to savour variants of benga songs with lyrics rendered in Kamba, Kikuyu, Luo, Kalenjin, Kisii, Embu or Meru dialects.
Over the subsequent years, numerous bands, drawn from various ethnic communities, ignited benga's early 1970s to late 1980s golden age. The Victoria Kings Jazz Band, veteran composer Gabriel Omolo, Kikuyu folk artist Joseph Kamaru and prolific guitarist Daniel Kamau, AKA "D.K," stood out from an endless list of proponents who rode on benga's bandwagon in their heyday. But benga would not have reached its potential without the creative genius of solo guitarists Kakai Kilonzo, John Ndichu, Francis Rugwiti, George Ramogi and Richard Owino, AKA Collela Mazee, all of whom are deceased, but whose magic gave the genre a sense of timelessness.
The Decline of Benga
"It is unfortunate and even ironical that for close to five decades, benga thrives on the fringes of Kenya's music industry," argues seasoned musician-cum-producer David Amunga. Whereas the indigenous genre remains popular within pockets of rural communities, benga has yet to penetrate the competitive global ranks on the African, European or American music circuit. It is perhaps curious that the Kenyan local scene is often singled out as among the most diverse across Africa. However, on the ground benga is virtually nonexistent in mainstream circles. On typical evenings, for instance, most local discotheques are saturated with disjointed variants of local yet foreign-influenced hip-hop songs, Tanzanian bongo flavas, Nigerian hits or American rap. Following the same logic, more upscale clubs dabble in the 1980s-era soul oldies, slow jams, disco pop, Zairean soukous, lingala songs, grill music or laid-back bands performing cocktails of cover versions.
This situation is not without relation to the negative perceptions – typical among the urban elite in Kenya – that depict benga as music for the rural masses. In addition to this cultural snobbery, limited radio airplay also had a damaging impact on the expansion of the genre. In retrospect, veteran guitarist John Ochome laments that most composers' fortunes began to plummet in a dynamic where the artists were deprived of basic airplay – a crucial avenue for nurturing fanbases and marketing the genre.
Unbalanced arrangements between artists and producers, coupled with lax intellectual property rights monitoring, also served to prevent artists from viably bringing benga forward. It remains an open secret that relations between the songwriters/artists and producers on the opposite end were often strained, with the latter prone to manipulating odds in their favour in flagrant disregard of any sense of professionalism. John Ochome recalls that "Making a living off music during our formative years was extremely difficult. We recorded songs in studios exclusively managed by unscrupulous proprietors. It was purely a business arrangement, with no interest in talent development for mutual benefit." These business arrangements were presented to semi-literate musicians, who were often likely to sign blank agreements with no questions asked.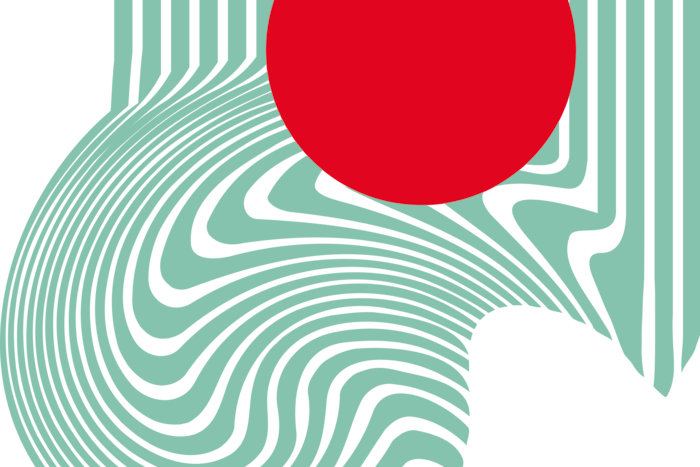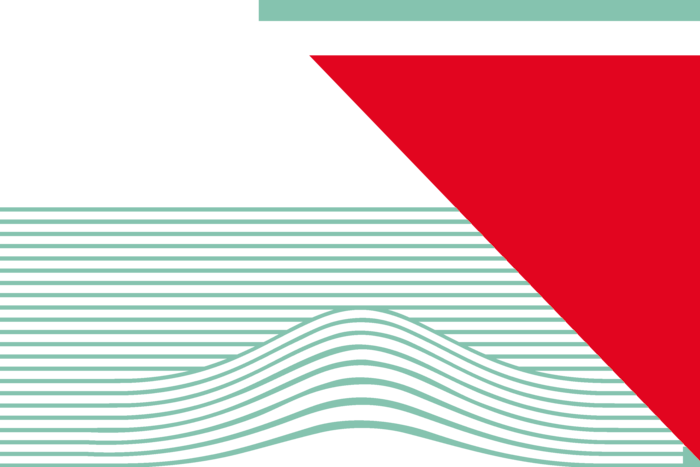 The studios that Ochome talks about, where the bulk of benga songs were recorded between the late 1960s and the 1980s, are located along Nairobi's downtown River Road axis. These included Capital Music Stores, Hi-Fidelity, AGS, Studio Sawa and Chandarana Records. The latter was situated barely 65 kilometers from the genre's backyard, straddling the Nyanza region in Western Kenya, in the town of Kericho. Songs produced as singles in the pre-cassettes era would be pressed on vinyl, and released under an assortment of "brief-case" labels. Most veterans allude to the producers and sound engineers who recorded their music as being crafty and unprincipled. A composer would, for instance, be paid a paltry KSh30033Worth around $3.00 / €2.60 today. flat-rate fee as one-off deal payment for two songs cut on flip-side single records.
Some veterans quickly became disenchanted owing to non-payment of royalties and poor terms pegged to lopsided recording deals. This arrangement compelled composers to pop up regularly at the studio to collect measly hand-outs. This also explains the sense of disquiet which persists among a majority of benga artists, who long ago resigned in frustration at seeing their sunset years clouded by hardship, gloom and misery. Most legendary stars' claim to fame was short-lived and likely hinged on a fragmented ethnic following. So it was that towards the tail end of their careers, many in their ranks got caught up in a whirlpool of dwindling fortunes. Cases of misfortunes befalling the 1970s-era benga stars became the norm, with cross-generational musicians besieged by perennial woes after the 1980s. Hushed tales of complaints from relatively ignorant or ill-informed composers – living on the dole after years of recording songs – litter the local music landscape.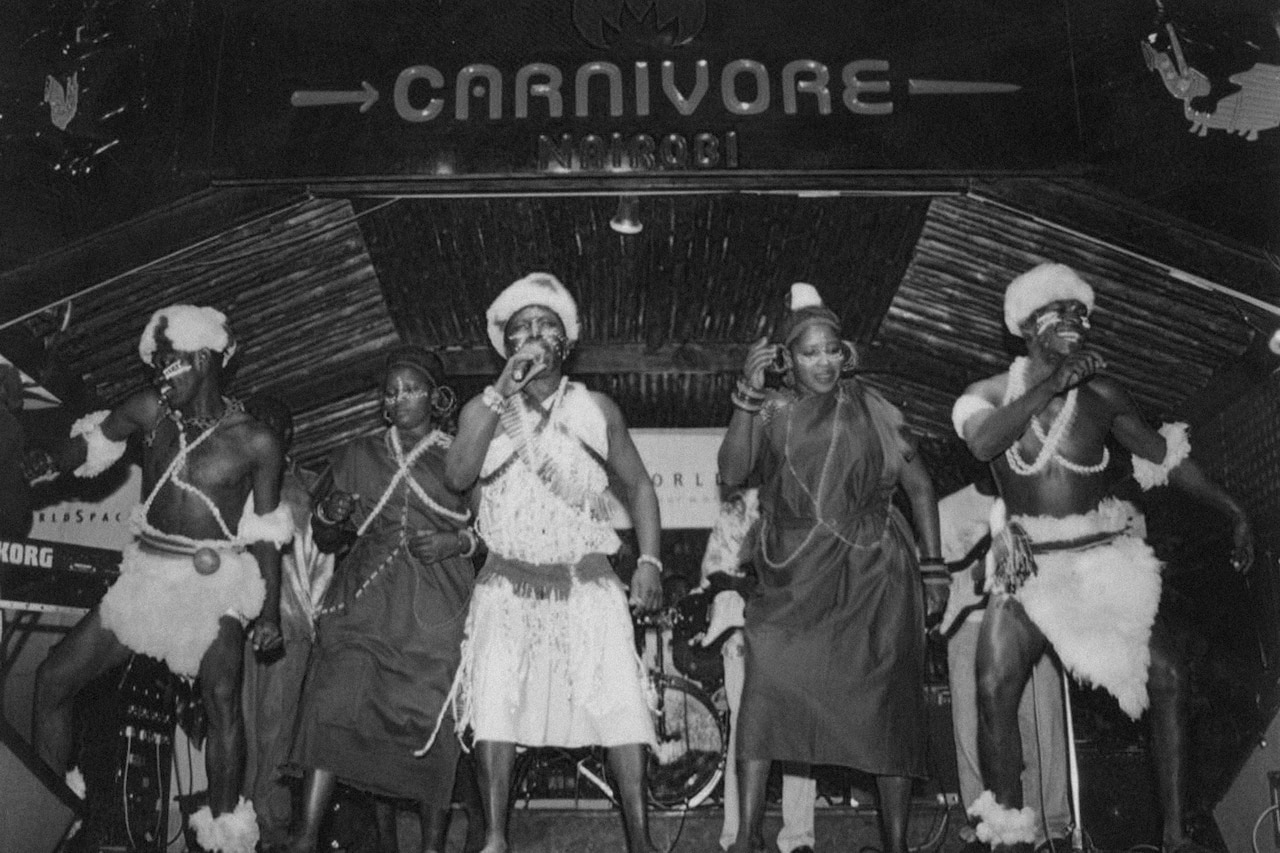 In parallel, the intellectual property question persists as a muted thorn in the flesh. Attempts by compromised, relevant agencies to coordinate intellectual property enforcement and copyright protection have been feeble, achieving intangible gains. And unlike in the Democratic Republic of Congo, where former Zairean strongman, the late Mobutu Sese Seko, pushed legislations to catapult lingala onto the global music scene, the political class in Kenya did not play any instrumental role in the promotion of benga in Kenya and abroad.
In this moribund context, the emergence of broad-scale piracy in the mid-1980s might have been the final blow to benga's growth. In fact, it is during this period that savvy and well-connected pirate cartels, in league with rogue law enforcers, started tightening a stranglehold on local music, further stifling the genre's optimum economic potential. It follows that, for close to three decades, pirates called the shots in a spiralling demand for cheaply packaged counterfeit music, a state of affairs which morphed into a catalyst, choking any tangible expansion of benga's appeal beyond Kenyan borders.
A New Benga Generation
Almost half a century since what is Kenya's arguably most infectious genre sprouted on the shores of Lake Victoria, the big question persists: Is benga dead? The verdict on this may still be contentious and divided, with assertions bandied around that the genre still lives on owing to countless recordings spread over close to three decades. And whereas the mainstream FM channels may have locked out these old-time classics, one is nonetheless likely to stumble upon distinct benga guitar licks currently in vogue in out-of-the-way clubs and pubs. The entertainment lineup in such venues offers live music, as resident bands perform primarily cover versions, but they also on occasion get to showcase their original repertoire.
There are undeniably numerous bands plying their craft and making a living off the benga trail, and it is against this backdrop that the contemporary scene has nurtured one of the most famous Kenyan artists: Ken wa Maria.44Ken wa Maria is widely considered a leader among contemporary benga musicians, a status cemented by regular performances across Kenya, backed by his Yatta Orchestra International Band. In terms of popularity, his trendy songs have earned the guitarist a glowing status among a handful of musicians still inclined to the original benga sound. Incidentally, wa Maria hails from Eastern Kenya, miles away from Lake Victoria's shores, where the genre first took root. Similarly, there are increasing pockets of upcoming neo-traditional groups, keen on reviving the vibrant Luo roots of benga and revitalizing the Luo's traditional ohangla music style.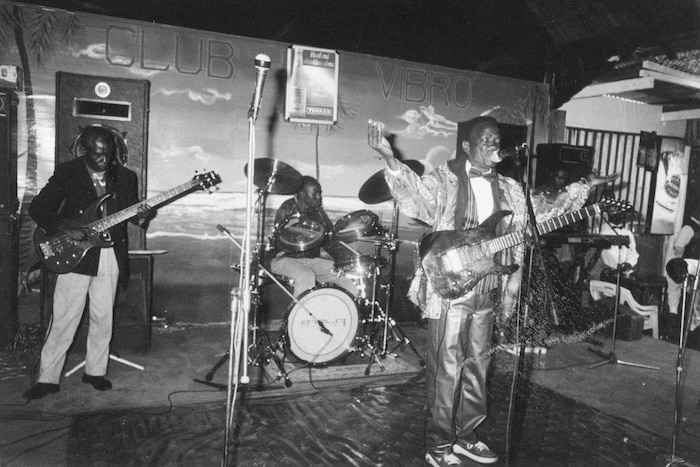 The quest to resuscitate benga entails exposure on local radio & TV music broadcast programming. It may be that local authorities are unaware that every foreign song played on radio or TV channels translates as money paid into royalties overseas. While probably requiring bold legislative amendments, a percentage increase for indigenous songs on local airwaves might serve as a first draft of a solution. By doing so, millions wired overseas annually in royalties could be plowed back into developing local music, and spur the sector's sluggish economic growth curve. This would naturally strengthen Kenyan artists' position, which, beyond benefitting financially from airplay royalties, would be able to gain the exposure needed to develop their fanbases.
But only time will tell if the new generation of musicians can emulate their pioneer forefathers, transcendentally improvising the eight-string nyatiti's push-and-pull character on their electric guitar riffs. Beyond the skills of the musicians, it will also be up to the audience to depart from stereotypical narratives attached to benga and accept that the genre is neither a melody for the rural masses, nor an indigenous style to be studied by Western anthropologists. Instead, benga needs to be recognised for what it is: a vibrant and dynamic musical snowball, which has been continuously rolling since the 1960s, gaining the vigour of time and the strength of different cultures on its way.


Emmanuel Mwendwa is a Kenyan music researcher and media consultant specializing in African music. He is the architect behind the release of many compilations celebrating Kenyan music, and is currently preparing an anthology of Kenyan music.
Header image © Guitarist Daniel Kamau Mwai, AKA DK Mwai, with the Lulus Band / FLEE