Ken Collier: The Pivotal Figure of Detroit DJ Culture
He was known as "The Godfather." The story of Ken Collier is the story of three pivotal generations of Detroit nightlife, and how one phenomenal gay DJ held the door open for techno
For more than two decades, Ken Collier stood behind the decks of Detroit's most momentous clubs, a white towel slung over his shoulder, a fresh bottle of poppers nearby and either a little glass of cognac or a big milk carton full of vodka and orange juice at his side. Revered for his passionate and soulful mixes, access to the newest records, network of contacts and welcoming demeanor, Collier was the most reliable draw on a scene that hardly lacked talent.
"Ken was our Larry Levan, our Frankie Knuckles, our Tee Scott and Ron Hardy all rolled into one," says Stacey "Hotwaxx" Hale, who sought out Collier as a mentor early on and became his close friend. "People don't recognize him now like that. But he had just as much influence over what you hear today as any of them." Over his long career, until he passed away in 1996, Collier mentored or influenced dozens of DJs and music-makers like Derrick May, Kevin Saunderson, Delano Smith, Kelli Hand, Alton Miller, Terrence Parker, Allan Ester, Aaron-Carl, Mike Huckaby and others too numerous to list. He bridged the birth of disco in the early 1970s and the peak of 1990s house in Detroit, collaborating with producer Don Was to push the boundaries of the 12" dance mix and developing the sound then known in the city as "progressive," which opened the door to techno.
Collier "was easily one of the top DJs I've ever heard in my life," Derrick May once told journalist Frank Broughton. "Indirectly, he's definitely been an inspiration for me... I never copied anybody, but I do purposely pay homage to Ken with my mixing style these days."
Yet like several of Detroit's vital early DJs, Ken Collier has been overshadowed by the city's dominant techno narrative that has pushed many of their stories aside, even as they paved the way for that narrative to emerge. That's only now starting to change, as groups like the Detroit Sound Conservancy recognize the growing need to celebrate historical queer spaces, including Collier's epochal Heaven club, and preserve the legacy of of pre-techno Detroit.
In the 1990s, Heaven was a cultural flashpoint. A sanctuary for young black gay people eager to express themselves during the height of AIDS, it was also a convergence point for DJs and fans hoping to break their records or soak in Detroit's exploding house and techno cachet. "People would fly in from all over to hear Ken play at Heaven," says Terrence Parker, an acolyte who sought out Collier for advice on his first record. "It was known as a gay club, but it didn't matter who you were once you went into Heaven and the music hit you. It was a very special place for Detroit."
Heaven's expansive appeal was the result of Collier's longevity in the Detroit underground, and his ability to draw out crowds of every type without compromising his passion for the uptempo, ecstatic music he championed, or downplaying his sexual identity. "Ken wasn't a political person by definition," his brother Greg Collier says. "But he loved and embraced you, whoever you were, and he was who he was. He had a contagious personality. That affected a lot of people on a deep level."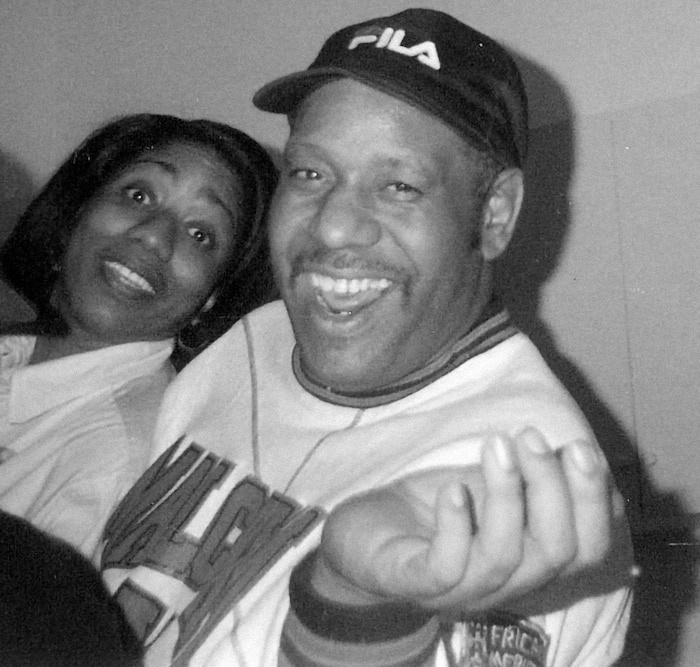 Zana's Place
Anybody fabulous on Detroit's scene in 1980 found their way to Zana Smith's wild house parties. Fashion-forward crowds, drawn by the buzzing neon "Zana's Place" sign in the window, would throng the empty flat above her home on Glendale Street. Valets parked cars around the corner in the school lot. Deep Throat and other provocative films were projected on the walls. The latest Atari games lit up the bedrooms.
Above it all was the music – Loleatta Holloway's "Love Sensation," Sylvester's "Can't Stop Dancing," Patrice Rushen's "Haven't You Heard" – provided by the most in-demand DJ in the city, Ken Collier. A bearish, friendly man, fastidious about his craft, whose gentle personality could flare into infectious flamboyance, Collier was already uniting gay and straight crowds with his mixing skills and ear for sequencing the latest records.
"You had to have Ken back then," Smith, who now runs the clothing store Spectacles in Harmonie Park, says. "He could play any party he wanted at the time. But he said, in that deep voice he had, 'Miss Zana, I want to play for you. I want to play for the kids.' And he gave it his all. I only had a home stereo system at the time, and he blew that thing up!"
Smith and Collier had ambitious plans for the edgy energy their house parties cultivated. Later that year, Smith and her Zana Take 3 promotion company found a spot downtown beneath the upscale L'Esprit nightclub, called the Downstairs Pub, and transformed it into one of the city's party hubs. While not explicitly gay, the Downstairs Pub became an essential stop on a thriving gay downtown nightlife circuit that at its early '80s peak included the Famous Door, Brass Rail, the Continentale, Boston Bar, Shopper's Lounge, the Woodward and after-hours parties at the Sportsman.
Smith worked the door, selling memberships to the club. "I knew we had really made it when people started scalping fake passes," she says. Patrons were directed to dress "A.B.A.P.: As Brief As Possible," and theme nights like the Red Party and Wild Game drew out creative types "in all their leathers and feathers." This time around, Collier wasn't stinting on sound. He hired Russell Jewell of Audiolight, the top soundman in the city, who also provided sound for the L'uomo warehouse parties that Ken was headlining, to design something that could take what Collier gave. By this time a veteran of epic disco sound clashes, mobile soundsystem parties, fly-by-night one-offs and top-of-the-line nightclubs, Collier himself was an amateur expert in sound design. "Ken overcharged me for that system, I later found out," Smith says, with a laugh. "But it was what we needed. It was one of the best in the city."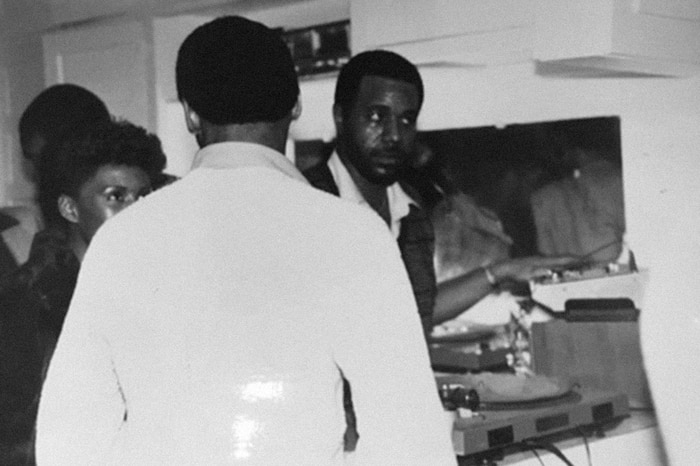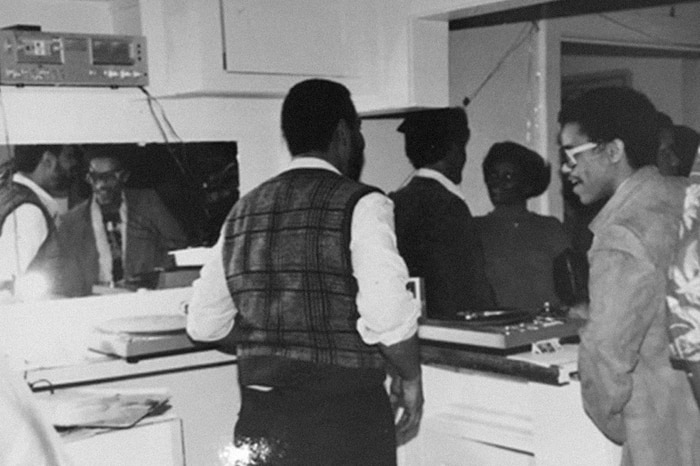 The late '70s and early 1980s were a golden age for Detroit nightlife, especially the gay scene. A survey by queer nightlife scholar Tim Retzloff, author of the forthcoming Metro Gay: City, Suburb, and the Changing Map of Queer Detroit, counted almost 50 bars, clubs and bathhouses that catered exclusively to gay folk as of February 1980. In fact, as the Detroit population decreased, a trend dating from the 1950s and accelerating after the 1967 riots, the number of gay bars increased. This was due to a combination of factors: more available real estate; less competition for a fixed number of liquor licenses; a suburban clientele that didn't want to be outed in their own, more conservative neighborhoods; and an uptick in gay entrepreneurs confident they could retain patrons with the new disco format. Hiring DJs also liberated bar owners from jukeboxes, which were often licensed with onerous fees from the mob. While gay and straight clubs were still separate, lesbian and gay DJs like Stacey "Hotwaxx" Hale and John Collins at Cheeks – the club where a young Jeff Mills also wowed dancefloors with his quick-mix turntable skills – were drawing people of all persuasion, and gay crowds were becoming more adventurous in the search of new music.
The period was momentous for Detroit dance music in general. FM radio stations, and DJing with two turntables and a mixer, were relatively new phenomena. Disco still reigned at the end of the '70s, but by the early '80s its warm permasmile was melting into a grit of attitude and concentration, as frenetic dance styles like the jit – and, in gay clubs, kicking and early forms of voguing – were finding their way onto the dancefloor, driving and being driven by faster, more robotic strains in the music.
In 1982, the Electrifying Mojo, a mysterious, visionary radio DJ with a cult following, who played then-leftfield artists like Kraftwerk and Prince and avant-garde composers like Philip Glass and Ryuichi Sakamoto, migrated his Midnight Funk Association show to popular radio station WJLB from the smaller WGPR, reaching thousands more darkened bedrooms and after-hours listening parties. DJ Duane Bradley was bringing contemporary sounds to listeners of his Midday Cuisine Mix radio show, also on WJLB, and remixing local classics like R.J.'s Latest Arrival's "Stay With Me." Aspirational, European-styled West Side high school party crews with names like Charivari, Ciabittino, Avanté and GQ embraced Italo disco and early electro sounds, and competed for DJs with the latest import records.
The stage was set for techno, rooted in this cosmopolitan, technology-embracing environment. And Ken Collier was about to hold the door open for that native Detroit sound, by updating dancefloors with the latest underground records and mentoring techno's masterminds.
Two Brothers from LaSalle Gardens
Kenneth Eugene Collier was born on January 9th, 1949 to Norris and Irene Collier. Norris, originally from Georgia, and Irene, originally from Oklahoma, both moved separately up to Detroit when they were teenagers, and met through Norris's sister. Norris found work as an assemblyworker at Ford, and a few years after Gregory Neil was born in 1954, Irene began working in housekeeping at Detroit Memorial Hospital. The boys were raised in LaSalle Gardens, a well-to-do neighborhood of imposing brick and Tudor revival houses, which would later become a flashpoint of the 1967 riots. Reverend C.L. Franklin, Aretha Franklin's father, lived around the corner from the Colliers; the city's fire commissioner had a house down the street.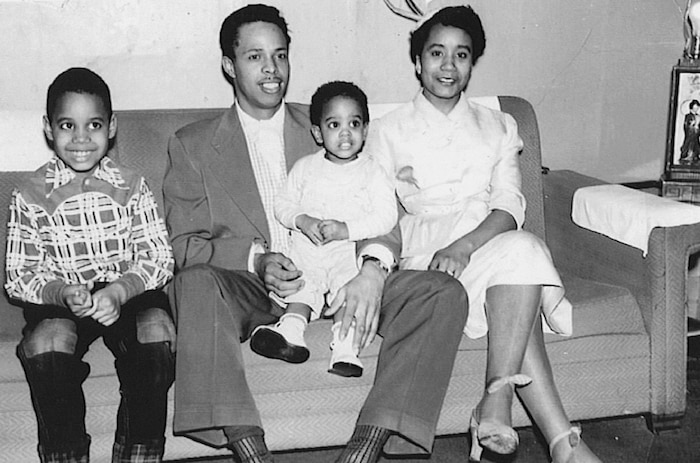 From the beginning, music was a big part of the boys' homelife. The legacy of Black Bottom, Detroit's largest African-American neighborhood, and home to its lively jazz scene in the '30s through '50s, was still alive and talked about. The Collier parents listened to early soul and R&B, and Greg remembers Ray Charles, Sam Cooke and Etta James records. "For us at that time, it was Motown," Greg says. "My mother's first cousin was Thelma Gordy, who was married to Berry Gordy. Their three Gordy kids are our second cousins. So we grew up with a lot of the Gordys coming around our house, during the days when Motown was on West Grand Boulevard."
Gospel music was also in the home, but came mostly through Ken. "My mother was a traditional Christian," Greg says. "And back then, if gospel music sounded too secular, many Christians did not care for it. My mother was one of those people. But my brother, he loved it."
"Ken sang in the St. James Baptist Church boys choir, in a group called the Arpeggios," recalls Melvin Hill, who attended the same church and later went on to become resident DJ at the Famous Door, one of Detroit's most popular black gay clubs, from 1977-1998. "He was very expressive in music from an early age. It was part of his personality, an openness to things."
Ken's love of gospel stayed with him throughout his life, and led him to become a champion of gospel house, or, as he termed it in his one existing recorded interview, from 1995, message music. "The music has to have a message," he told M. Terrence Samson of Kick! Magazine. "I've always had gospel in me. I belonged to the church for many years, and maybe that's why I feel what I feel about certain records, the way that they're delivered. The message and the music. The gospel is right there in me all the time. I've always had it, and I'll probably always have it until I die."
Despite their age difference, the boys bonded over new records. But their personalities and trajectories were very different. Ken, gregarious and opinionated, drifted from high school to high school, often moving on, according to his brother, "due to differences of opinion – let's leave it at that." Greg, a more sensitive, reserved soul, took an early interest in the mechanics of music and composition, and was sent out to Henry Ford High School on the northwest side.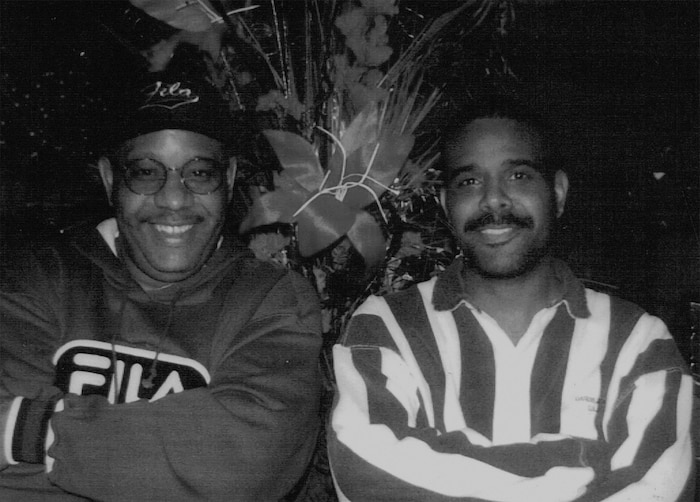 It was the late '60s, and at Henry Ford, Greg experienced the full effects of the counterculture: "At the time Henry Ford was 90% white, and people thought that meant it was 'safer.' But really, people had more access to things – and they could get away with things. I got turned on to rock & roll music, like Traffic, Eric Clapton and Elton John. And I got turned on to acid, coke and marijuana. I was always the curious one. But Ken was a weed head. I brought him marijuana and he loved it."
The age of sexual liberation also affected them differently. "There was no need for Ken to come out," Greg says. "Everybody knew, it was obvious. There were other gay kids in the neighborhood and at school that we knew, too. But for me, I wrestled with that part. Gay culture at that time was very different from what it is now. I wasn't flamboyant, and I didn't like flamboyant men. So I saw no real way to fit in. And I didn't know how my family would react to two gay sons."
After high school, Greg would move to Chicago to find himself, and become an important DJ in his own right, while Ken threw himself onto the Detroit social scene. "Ken came out very wild, he was very 'live,'" Greg says. Among other hot spots of the time, Ken hung around the Compound, a building with an all-night coffeeshop that also functioned as a makeshift community center, listed in the 1970 Damron gay travel guide as an after-hours spot with a young crowd, "no sign out front, windows painted black and a colored clientele." Greg recalls, "Ken was playing records going back at least 1969. He was spinning at the Compound in the very early '70s." Ken also played at parties hosted by men's club the Chieftains, often in the Puritan building on East Jefferson. "I got together with one of the Chieftains back then," Greg says, "and I don't think Ken was very happy about that."
The Chessmate and True Disco
The early 1970s was the era of funk bands in Detroit, but the newer sound of disco was slipping in and Ken, an early adopter, was playing records for his group of friends at house parties with more and more confidence.
That confidence led him to the Golden Bird. Owned by George Page, it was one of the first gay bars to have a DJ format. "In 1973, we had a dispute with the owner, so we went on strike. We protested outside," Morris Mitchell, one of the Golden Bird's DJs, recalls. Mitchell had been the drummer in a funk band, until he discovered his love for DJing. "Well, Ken came up with his records and crossed the picket line. He went inside to play. And I put one ear to the door and listened to him. I thought, 'This guy's pretty good.'"
Mitchell convinced Collier to join him and Renaldo White in forming a DJ crew, branding themselves True Disco. Soon they were taking over the Chessmate, at Six Mile and Livernois near Detroit's growing gay neighborhood, Palmer Park. Originally opened by a chess champion as a game space for enthusiasts, by the mid-'70s it had long been associated with community meetings, performances, jazz and art exhibits. True Disco brought out a black gay clientele ready to dance, playing energetic records like Brainstorm's "Lovin' Is Really My Game," Quartz's "Beyond The Clouds" and Giorgio Moroder productions.
"There was just an energy that was so different back then," Mitchell says. "You couldn't hear these records anywhere else. People would climb up on the speakers and applaud you. The more energy you gave them, the more you got back, until it was crazy. Even Monday night was like a Saturday. I'm so glad I got to be there and experience it, because we lived."
The artform was starting to transform as well. "When we started out, it was still the time of playing on one turntable," Mitchell says. "You played one record out, and then you started up the other one, sometimes on another turntable you had hooked up to the speakers. There was no real mixing to speak of." Through a cross-pollination of travelling DJs, record pools and developments in affordable technology, this changed, and by around 1975 Collier was mastering beatmatching and crossfading.
"I knew I had to go to the Chessmate," Stacey Hale says. "Everybody was talking about Ken Collier and True Disco. I can't recall who accompanied me, but we wanted to go dance. Inside was the first time I actually heard two songs mixed together. It was something I had been trying to figure out on my own for a long time. I had hooked up turntables to receivers, cassette players, attempting to create this, because I never wanted to hear silence or talking between songs. I had created this on reel-to-reel tapes, but this was live. I made my way to the DJ booth, observed what equipment was used to do that: turntables and a mixer. The next day I went and bought a mixer and another turntable and started teaching myself how to mix. It was not that easy."
"So I made it my business to get up close to him. I studied him, and other DJs like Duane Bradley, but Ken really took me under his wing. We would go to his apartment on Greenfield in northwest Detroit, which was just full of crates and crates of records. We would sit cross-legged on his shag carpeting, facing each other with the turntables between us. And we would go over every break, every change, every bit about those records and how they fit together. It's that kind of intense study that made me the DJ I am today. I asked him, 'Ken, have you ever heard of a woman DJ of your stature?' 'Oh no, Miss Stacey,' he said. 'Not yet.'"
As Ken's reputation spread, so did opportunity. There were mix-off contests between Ed Duncan's Duncan Sound, a powerhouse booking and promotion organization that included DJs like Dale Willis and Felton Howard, and True Disco, during which hundreds of people would come out and dance. "They were starting to compare Ken to Dale Willis, who was the biggest DJ back then," Hale says. "And the truth was, Ken was ripping him a new ass. Sometimes they would put him at the same party: Dale Willis on this side and Ken Collier on the other side." Recalls Mitchell, "They would have Dale Willis versus True Disco at the Sentinel building on East Jefferson. Dale Willis was R&B and funk. If you liked what he was playing, you'd go on his side. But our side was packed."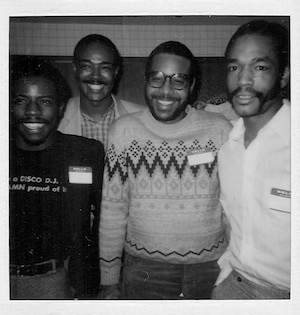 Soon Collier was playing at Studio 54, the downtown Detroit version of the New York mecca, located beneath the Leland Hotel. He was guesting at Jimmy Lockhart's club Wayman's and playing at warehouses parties all around town. "I met Ken at Studio 54," Collier's friend Robert Troutman says. "At two o'clock after Studio 54 would close, we would go over to the Factory on Jefferson, in an old motorcycle club that's now a Wendy's. And then there were Aaron Myers' house parties on Commonwealth. They were after-hours, and we would be out into the sunlight."
Collier was still wild, even by the standards of disco's excesses. "He loved what you would call rough trade," says a friend. "He would go cruising down Eight Mile, by State Fair, which was where you would pick up the type. Plenty of times, he would show up with a black eye or something. Sometimes at the Chessmate the record would go off, and there would be silence. And you'd look up in the booth and there would be battling up there. Then the record would come back on, and we knew that they had moved on." Beyond this, Collier's reputation for all-night sets, sometimes reaching ten hours in length, was helping him pull in hundreds of dollars a night and as many bookings as he could handle.
Rippling Outward
One of the reasons Collier was so popular in both gay and straight clubs was his access to records before almost anyone else. "This was the age of record pools for DJs and the Billboard dance charts," says Chad Novak, who spun at gay club Menjo's on the West Side, which primarily catered to a white crowd. "That was the only way you knew what records were coming out, even before the record stores got them. You would get the test pressing or an exclusive DJ mix through the record pool from record or promotional companies, and then a select few would report back to Billboard to let them know how it did. That's how they made up the dance charts."
"Steve Nader ran the record pool then, Disco Pool Detroit. Later they renamed it Dance Detroit," Novak says. "A lot of us in it were gay. The gay clubs were breaking all these new records first. We were basically running the dance charts." Hale, John Collins, Collier and Novak were Dance Detroit members and Billboard "reporters." Nader, who had fled his conservative family's orange farm in Florida (which had supported spokesmodel Anita Bryant's notorious anti-gay political campaign), spun at the Escape on Greenfield, transforming the space into one of Detroit's largest gay spots, Backstreet.
Record stores Collier frequented were important pipelines, too. "In the 1970s, we all bought records at Kendricks on Fenkell and Steel Street," Melvin Hill says. "That was Eddie Kendricks' brother's store. And then after that it was Cliff Thomas's record store, Buy-Rite, in the '80s, on Seven Mile Road." Thomas funded the 1980 opening of Buy-Rite – which became well-known as Detroit's first record store dedicated to dance music, and in which Collier and the Electrifying Mojo would spend hours – partly with funds earned from selling 12" records to DJs at clubs, Hale remembers.
"It was a time when other DJs and the dancefloor children scrutinized each other so intensely, you could identify who was spinning by the way a mix crashed," Hill says. "And if Ken played a record more than two or three times a night, you knew he wasn't just breaking that record in, he was selling that record. Part of our jobs as DJs was also to sell music. And we sold a lot of music. People would run up to the booth to ask what the tune was and then go buy it. We introduced a whole lot of styles."
In 1979, Collier scored a show on radio station WDRQ when it experimented with a disco format for a year. That and his Billboard reporter status helped propel him to more gigs, including at the L'uomo party, which was capitalizing on the trendy European fashion and style aspirations of affluent young black Detroiters. Launched in 1978 by Mike Neil, his brother Peter Barksdale and a friend named Smiley when their L'uomo clothing store was robbed and they needed to pay back loans, the party bridged the gap musically and culturally between the '70s and the '80s. It aggressively courted a diverse crowd. "We needed all types at the party. It had to be a zoo. If it was not a zoo it was not happening. It had to be like Noah's Ark," Neil once said. Collier "was the guru... He was the glue. We would go to New York City together and he exposed me to early club culture." L'uomo itself proved to be at the cross-current of DJ culture at the time: Greg brought Frankie Knuckles in to play for his birthday in 1983, and many other guest DJs headlined.
A young Alton Miller was fascinated by the flyers his mother would bring home after partying all night at the clubs like the Downstairs Pub, JB's, the Lady and L'Esprit. He noticed the name Ken Collier, and heard him on the radio on WLBS, where Collier had moved his show the early '80s. "I first snuck into L'uomo when I was 15, and it was a transformative experience," says Miller, who a few years later opened the Music Institute, the world's first club to feature techno, with partners Chez Damier and George Baker. He continued to go to L'uomo. "Ken had such a unique way of spinning, he would change the tonality of the room – I think that's the only way I could describe it. He would play these records, like Hugh Masekela's 'Don't Go Lose It Baby,' and the place would just lift off." Miller cites the experience as one of the inspirations to start his own club. He aimed to recreate the emotional impact of L'uomo's soundsystem while setting up the Music Institute's, and had Collier down as a guest to spin.
He could be very flamboyant. It was balanced by a dedication to music that helped him transcend whatever labels people would put on him.
L'uomo also jibed with a rising aesthetic in West Side high school social clubs, which were beginning to organize their own parties around European styles. Vying to see who could host the best function, these clubs, named after Italian brands and high fashion magazines, were absorbing and creating the prep styles of the early '80s – looking to one-up one another when it came to parties. Delano Smith belonged to crews like the Courtiers and Next Phase, and heard Collier playing disco on the radio. He remembers going to see Collier play the Rathskeller club near the University of Detroit campus.
"It changed my life when I saw him," Smith says. "I went with friends, and I think this may have been the first time Ken was playing to an almost totally straight audience. We had never felt energy like that, or seen someone behind the mixer working the EQ like that. For most of us young people at the time, mixing with turntables was still very new. We had never seen it live like that." Smith ended up becoming one of Collier's biggest devotees, eventually opening for him at L'uomo. His friend Carl Martin, of the DJ crew Soundwave, would set up soundsystems for Collier in apartments and lofts across the city, and Martin and Smith would watch Collier play for hours.
"With me and some of the younger DJs he was quiet and only spoke when he had something relevant to say," Smith says. "Unless he was partying, and then he was laughing and carrying on. He had his own names for things – everyone called them 'Kenisms.' The bus was 'many windows.' He would refer to any drink as 'my cocktail.' He had nicknames for everyone. He could be very flamboyant. It was balanced by a dedication to music that I think helped him transcend whatever labels people would put on him. He taught me things that have stayed with me throughout my career. He told me to pitch down the record gradually when I was mixing" — momentous advice, considering Smith pioneered the slow and steady Detroit Beatdown sound of the 2000s — "and he taught me to keep the volume way down in my headphones, just enough in my cue ear to match the mix with the floor."
The Wasmopolitan Mixing Squad
All this time, Ken's brother Greg had been making moves of his own in Chicago. After leaving Detroit around 1975, he connected with his own talents as a DJ, and his identity as a gay man: "When I returned to Detroit, I was considered what was called a butch queen." He hung out at gay club Alfie's to watch a DJ named Michael Graber play, and later at the Warehouse, at its original 555 West Adams location. He befriended Warehouse co-owner Robert Williams, who let him play on the system, and met Frankie Knuckles in 1977 when he came to open the new Warehouse location on 206 West Jefferson.
"The bug had bit me," Greg says. "I was listening, running around with my records trying to play anywhere I could. I was a regular DJ at a bar called Cheeks, which you might say had an unsavory clientele. A big, white drag queen named Carol took a liking to me, and asked me to become a resident at a new club she was opening up, called Carol's Speakeasy. I asked, 'Can I bring my friend with me?' And that's how Frankie got his spot there. That opened in 1978. It ended up being Frankie on Fridays, me on Saturdays and Michael Graber on Sundays. We were playing Donna Summer, Giorgio Moroder… It was still the disco days."
Greg had hosted Ken in Chicago when he toured as part of the promotional launch for Gino Soccio's 1979 "Dancer" record. But in 1980, he felt it was time to move home. By the time Greg returned, Ken was the king of Detroit. And the music was changing. Ken had always gravitated towards uptempo music, and dance music was getting less orchestral, more synthesizer-driven. L'uomo and the Europhile high school social clubs were opening the door to Italo disco and other import styles. Cuts from overseas acts like Cerrone, Kraftwerk and Kano were all the rage.
On the gay side, delirious Hi-NRG tracks, many from Europe, but also San Francisco, produced by synth wizard Patrick Cowley, were taking over. Funk was getting simultaneously more explicit (Prince's "Dirty Mind") and more robotic (Zapp's "More Bounce To The Ounce"). Angular post-punk, early synth-pop and new wave quirkiness from the likes of Gary Numan, Visage and the B-52s were penetrating the Midwestern underground. Electro was on the horizon. And even as newer sounds rushed to fill the vacuum left as disco's glittery platform shoes thunked slowly off the dancefloor, late-era classics of the genre like D Train's "You're The One For Me," SOS Band's "Take Your Time" and the Jackson's "Can You Feel It" were still topping the dance charts.
Ken was one of the DJs in Detroit who was synthesizing the swirl of eclectic genres into the "progressive" style, a humid, ebullient prototype of house and techno. The Electrifying Mojo began playing mixes by Collier and Stacey Hale on the radio, attracting new listeners to the style. By 1982, the synthesizer revolution was in full swing and dancefloors were the site of more artistic, yet still sensual, aims.
It felt like the walls were moving, like he was making a ten-hour movie every night.
"People from the suburbs were coming, both black and white, because of new wave," L'uomo's Mike Neil once said. "Everybody was punking out. People look like they were coming from Mars. We were not wearing suits anymore. We wore cut-off pants, cut-off shirts, army pants… Anything freakish and punked out at the time. People had Mohawks... and Ken was the man, the resident. Ken was hot. Everybody wanted to see him. I had to have security at the DJ booth because people wanted to be near him."
"It seemed like there was something in the zeitgeist driving people toward new textures at the time. You could experiment with things and not lose anybody," says Don Was, of communal Detroit funk-rock outfit Was (Not Was). "I don't think anywhere else was like Detroit then. You had a thriving rock scene, a club dance scene that was really off the charts and all of these European influences coming in. Anything could happen."
That openness sparked Was (Not Was) to produce three idiosyncratic and extended dance classics, remixed by Collier. Was, now president of Blue Note Records, recalls, "Dance mixes were still a pretty new concept, but you could feel them becoming more important. They were ready to go beyond just repeating the chorus and adding a few more bars of drums to make something three minutes long into something ten minutes long. We wanted to test the waters and see how far we could go without clearing a dancefloor. So we needed an expert on the limits of dance music.
"I went to the record pool and talked to Steve Nader, and he told me to check out this guy named Ken Collier," Was says. "So I went down to Studio 54 to hear him. My mind was completely blown. I never saw someone string together records the way he was. He changed the architecture of the place. It felt like the walls were moving, like he was making a ten-hour movie every night. I brought my Walkman and would hit record when it got really crazy. There was a feeling of complete freedom – and in retrospect, at that time who had more urgency to feel free than a black, gay crowd?"
Was snapped Collier up to mix 1980's "Wheel Me Out" and 1981's "Out Come The Freaks." With their funky beats and oddball lyrics, both sounded at home on funk and new wave floors. Was is proudest, however, of "Tell Me That I'm Dreaming," whose hot-topic sample of Ronald Reagan's 1981 State of the Union address might qualify it as the first record to bring a president's voice onto the dancefloor in order to make a political statement. "Working with Ken was a thrill. It was a jocular experience and an education. He showed me how a club's soundsystem made a record sound big, so the record itself didn't need so many layers. I was trying to do a psychedelic thing on our album by adding things. But he taught me how to take things out.
"He also hated guitar solos. Every time I tried to put one in, he would shake his head and say, 'nuh-unh.'" Along with Duane Bradley, Was and Collier formed the Wasmopolitan Mixing Squad, which remixed favorites like Jules Shear's "When Love Surges" and Orbit's "The Beat Goes On." Collier himself mixed what is considered Detroit's first rap record, Felix & Jarvis's "Flamethrower Rap," with its iconic "Are you ready to throw down?" chant. "We worked all night out of a studio called Sound Suites," Was says. "People who knew Ken were always coming around. I remember a young Derrick May and Juan Atkins in particular."
May and Atkins, another originator of techno, had been fighting against the "prissy" high school social clubs and championing a more leftfield, futuristic electro sound as the Deep Space DJ crew. Both had met Collier at their first big DJ gig, one of promoter Darryl Tiggs' parties at the Downstairs Pub. In his DJ History interview, May remembered the gig:

Darryl Tiggs has this really black, kinda cool crowd. They're standing around, drinking their drinks, but not one fucking person is dancing. Ken Collier arrives and this is the first time we ever met the man. He's about 6'2" and was wearing this big bebop leather jacket. He walks in with his record crates, sets one down, sets another one down and looks at us. We kind of brushed to the side a little bit, Juan and myself. He takes out a record, takes our makeshift slipmat off the turntables and he puts on a real slipmat. He pops this record on, listens on the headphones, cues up, pulls back and then, boom, he drops it. It was Frankie Smith's "Double Dutch Bus."
The place went off. Within ten seconds the whole floor was full. I'll never forget that.

Collier took a liking to the two. (Later, he would also befriend the other two founding fathers of techno, Kevin Saunderson and Eddie Fowlkes). He gave May and Atkins access to the record pool and introduced the two straight men to the gay scene, which May felt they had to "integrate with" in order to succeed. "Ken was very much into a gay, funky sound. Not gay ABBA, but he was very much into ESG," he said. "That was his thing. He wasn't into mellow records – he was into uptempo music. He'd look for obscure shit, but it had to be funky. If it had a vocal he was pretty happy with that too. Ken was a big Sylvester fan."
"Ken and I definitely had different styes," Greg Collier says. "My mixes are real smooth, more built around songs and vocals. My style of music has always been more of Chicago/New York style. Ken played a lot faster than I did." And whereas Ken could party in the booth, Greg was also less social while he was DJing – "I felt safer in the booth than in crowds," he says. But Greg did let one other DJ in with him: May. "Derrick would hang out with me at Todd's. He would actually make music from the booth. He would plug in a drum machine and create something that I would mix back into. In 1985, we were on three turntables doing things."
A hallmark of many Detroit venues in the mid-'80s was how elastic their programming was. Todd's was a former bowling alley opened as a gay bar in 1974 by interracial gay couple Bobby Calvert and Dan Campbell. In the 1980s, it was hosting new wave nights with DJs like Charles English, which appealed (though not exclusively) to a white suburban crowd, alongside dance nights with DJs Duane Bradley and Greg Collier that catered to a downtown black and gay crowd. Bookie's 970 Club was another such spot. Originally a gay bar, it became renowned as a punk stomping ground when it started hosting rock concerts in the 1970s. Thrashing bands alternated nights with Ken Collier and his devoted dance crowd. Adventurous patrons could take in both, and the often overlapping scenes exposed music-lovers to wildly different styles. Ken held a residency at Bookie's for years – gritting his teeth at the rock-oriented soundsystem – even losing some of his record collection to a fire there in 1991, which affected him deeply. His friend Trina Brooks remembers him rushing to the scene of the fire and weeping.
Despite all the club crossover, however, things were hardly egalitarian. Gay bars continued to be segregated along color and gender lines – Menjo's was notorious for asking black and lesbian patrons for several forms of ID to enter – and gay patrons could feel unwelcome at straight rock clubs.
Yet another new wave of dance music was washing over Detroit. Chicago house and early techno made a broader splash on the scene through the radio – Ken and Hale were making mixes for the Electrifying Mojo's show, and Jeff Mills was cutting up rapid-fire sets on WJLB as the Wizard. Gay dancefloors vibed to Nitro Deluxe's "Let's Get Brutal" and "Ride The Rhythm" by Marshall Jefferson. The connections and reputation the Colliers had built up were making them the go-to DJs for the new sounds. "The Collier brothers were huge then," says Chad Novak. "Ken was like everybody's big brother, and Greg was the cute, quiet one. You knew it was a party if they were there."
By this time, Ken was being called the Godfather – Stacey Hale says he was given this name by the Electrifying Mojo – because of his ubiquity and history, but also because he was now mentoring two generations of DJs. And while Greg held down Todd's, the time was ripe for Ken to finally have a space he could make his own. In 1989, opportunity came in the form of an after-hours club named Heaven that would galvanize Detroit nightlife. Located above hustler bar the Gas Station, opened by gay impresario Peter Mel at the corner of Seven Mile and Woodward, and originally pitched as a dance club catering to whites, Ken would transform Heaven into a worldwide destination.
Security! Security To The Dancefloor!
To get into Heaven, you climbed a stairway painted with clouds. Then, slightly disoriented, you'd be thrust into a large black box, air thrumming with bass, lights flashing and queens from all over getting their lives. Opening at two and going until six or seven on weekends, the energy barely let up.
"Let's talk about the circle," Hale says, about one of Heaven's most memorable features. "Because back then is when we danced. Do you dance?"
As Joey Beltram's "Energy Flash," "Club Lonely" by Lil Louis, Clivillés & Cole's "A Deeper Love," Princess Di's "Whose Dick Is This?" and other Heaven hits rang through the state-of-the-art soundsystem, built, like L'uomo's, by Audiolight's Russell Jewell, the crowd formed a ring near the DJ booth. Dancers like Tony Peoples (who chronicled Heaven on video), duo Johnny and Kickin' Reggie, Skyscraper Scott, Kicking Robert, AKA Cyon Flare, Lasalle and members of the House of Charles flung their limbs out, kicked high and worked it all out in the center. Sometimes the action got so heated, and the crowd pressed so close to the dancers, that Collier's voice would thunder out over the system for security to push everyone back.
"The circle was very tribal," says Curtis Lipscomb, a Heaven attendee and founder of nonprofit community organization LGBT Detroit. "One person would start to kick or feel themselves and a space would open up on the dancefloor to let them do their thing. There were records Ken would play to signal this. Then others would take their turn, or demonstrate their own personal style. The kick is a form of dancing in the black gay community that goes back to the 1980s. It has cultural meaning. It's an expression. So the circle was a battleground and a metaphor. If you were showing off in the circle, you were reclaiming space for yourself, to express yourself freely."
"You felt the boom in your chest, and your clothes vibrating from the bass. The speakers were angled downward at the dancefloor. You felt wired, like you could do anything," says Damon "Li'l Magic" Percy of House of Charles, Detroit's oldest voguing house, which acted as an arts collective and community center. "Many members of our house were professional dancers. They would do modern dancing, jazz steps, high kicks, popping. It was very fast and freeform, yet very stylized. It was old school voguing. But you couldn't touch anyone in the circle. And sometimes the crowd pressed in too much, there was no room to breathe. That's when Ken would call for security."
The high kicks weren't the only form of dancing at Heaven – corners of the dancefloor lined up to do the Detroit hustle, and even a little Bus Stop or Electric Slide when Collier broke out his still-beloved disco favorites. Female impersonators like DeAngela Show Shannon Jackson (crowned Miss Heaven 1991), Michiee Devall and Legendary Diva climbed the speaker stacks or small, boxy stage to perform, sometimes with audience members training flashlights on them to catch every inch of their homemade dresses. "Ken would play 'The Pressure' by Sounds of Blackness and all the girls would run up on the speaker to get in the spotlight," says Percy. "Or he would play 'Blow Your House Down,' or 'Din Daa Daa,' or 'You Got Me Up' by Dajae, and everybody would get ready to pop and lock and kick. We couldn't wait."
Heaven was central to Detroit's nightlife. "In the '80s, you would go to to Northland Mall to pick up a new outfit on Friday and start to negotiate your rides for the weekend," Lipscomb says. "You would have your Givenchy or Calvin Klein jeans, your two polo shirts worn one over the other, with a pop of color, and your braided Coach belt. You'd go to Famous Door on Fridays and Zippers and Todd's on Saturdays. Flash-forward to the '90s, and it was a very different experience, with a very different style. There were other options beforehand, but everybody would always end up at Heaven, even from the ostensibly straight clubs."
Heaven was a gay club, but anyone into music at the time felt welcome. People were flying in from all over to go see him.
"We wore kilts, thigh-high leather boots, dog chains and collars, combat boots," says Percy of the House of Charles style at Heaven. "We always tried to look different. To belong to the house you had to have a talent. We had make-up artists, hair stylists, I was a writer and acted as the publicist. And we all lived in an actual house where we collaborated constantly. So we were bringing to Heaven an entire arts production." Other vogue houses like House of Escada, House of Rodeo and the House of Prestige also showed out on Heaven's floor.
Through it all, Ken Collier remained the go-to for any young artists, straight or gay, wanting to learn the art of DJing or break a new record. So a pilgrimage to Heaven was a must – including for musical celebrities like Lady Miss Kier of Deee-Lite, the B-52s and, it was said, Madonna and Dennis Rodman. The booth was surrounded by a younger Detroit generation, watching and hoping Ken would play their freshly pressed dubplates or give them a go on the tables for 15 minutes. "It could be a zoo up there, people coming in to hand Ken records. Some he would slip on, listen to for a minute, and then say, 'Take that back,'" Hale says. "And in the booth he was pure theater, with his own body language. Every time he put on a new record, he'd come right up over the tables, cue the beat, throw the mix, step all the way back and grab for his drink, then say, "Well now, there!"
"I brought him a testpressing of my first record, 'TP1,' to Ken at Heaven" says Terrence Parker, who would venture to the club with his friend Trackmaster Lou of Scan 7, compelled by the energy around Collier. "We went several times to watch him spin – those times were pivotal to me. It was a gay club, but anyone into music at the time felt welcome. People were flying in from all over to go see him. He told me to come to the club before it really started kicking. I remember he gave me great feedback. That rather than an orchestral intro on records, I should give DJs some intro beats to work with. We developed a casual friendship. That was important to me as someone who was coming up in the business. He was a very gentle, very supportive person."
Everyone who went to Heaven still talks about the soundsystem. It was Frankensteined together from now-renowned equipment: Cerwin-Vega Sensurround subwoofer bins, Altec Lansing 811B horns and M80 M/B horns, Howze & Walter Community Speakers, custom-made PAS amps built locally by engineer Floyd James. "Dance music was still the ugly stepchild then – soundsystems were built for rock concerts," says Mike Fotias, president of Audio Rescue, which now provides sound for Movement and the Detroit Jazz Festival. "You couldn't just order a complete system like now. Heaven's sound was built up brilliantly, level by level, from different elements that you really had to seek out. That's why the effect was so memorable."
Despite Heaven's utopia, the world outside was changing, and could still be hostile. "We were taking a big risk, being who we were," says Percy. "This was East Seven Mile and Woodward. You could still get beat down. We had to fight a lot, too. When you came out in the sunlight, people going to church would see you. Straight people were sometimes waiting to jump you. As we said in the House of Charles, 'You are always naked.'"
By the time the owners of Heaven's building sold it to developers and the club was closed, in 1995, the area "had become very seedy, seedier than before," says Chad Novak. "Many people didn't feel safe down there. The feeling of the city and the dance scene was changing." AIDS was claiming much of Ken's audience, younger crowds were looking for hip-hop or harder techno sounds and the city's economy and population continued to decline. According to Hale, Ken took a bullet one night on his thigh. "I don't remember if he was robbed or if he caught a stray bullet. He laughed when he called me and said, 'Miss Stacey, they almost hit my wee-wee.' But it was at the hospital that they told him he had to start looking after his health and diet more."
The club's building was demolished in 1996 and replaced by a McDonald's (now also closed), but not before the Gas Station bar on the first floor became Club Hell, a glitzy, bohemian rock venue frequented by stars looking for Detroit cachet. For a couple glorious years in Detroit music history, femme queens would be kicking for their life upstairs at Heaven, while Kid Rock and the Cramps played in Hell below.
After Heaven
"Ken was never a sad person, but you could tell he was a little heartbroken after Heaven closed," Stacey Hale says. "That was his spiritual home."
Collier went on to take over Sundays at Times Square, the hip downtown gay club where Hale had been breaking ecstatic techno tracks like Interactive's "Elevator Up And Down." He spun at Off Broadway East on the East Side, and at house parties on the West Side. He was in charge of booking the house music portion of the huge Detroit Regional Music Conference, started by John Collins, which was a forerunner of the Detroit Electronic Music Festival. And he finally started to score overseas gigs, playing at Tresor in December of 1995. "He was a hit," says Collins. "He showed his ass and blew them out of the water. They didn't have that stuff over there. They wanted him back to play the May Day festival."
According to Hale, he was attempting to take better care of his health. "I was cooking healthy stuff for him," she says. "But he loved his fried pork chops and his cocktails. He loved living. It was hard for him to give up the things he loved."
In February of 1996, Ken failed to show up for a gig at Off Broadway – something he never did. "None of us knew he was ill. I don't think he knew he was that ill," Greg says. "They called me wondering where he was, and I went over to check on him. I found him at his apartment, slumped on the floor. He didn't know where he was or what he was doing. By the time he got to the hospital he was in a coma. While he was in the coma he had two strokes, which rendered him brain-dead. My mother made the decision to take him off life support. He passed away with his family around him."
At the hospital, it was discovered Ken had diabetes, which had been previously undiagnosed. He was given a full funeral service and public viewing at Tabernacle Missionary Baptist Church, and was buried at Woodlawn Cemetery.
I don't think anyone that heard him wasn't touched by what he was doing.
Almost immediately, his friends and family started building his legacy. In 1997, Greg, Robert Troutman, John Collins, Ken's booking agent Joy and others formed the Ken Collier Memorial Fund to raise money and awareness about diabetes: The fund threw parties with the LGBT social club the Billionaire Boys Club and raised thousands of dollars for the cause. The fund also helped inspire Curtis Lipscomb, then editor of Kick! Magazine, which catered to queer black men, to start the Hotter Than July picnic, which is now the second-oldest black gay pride celebration in the country.
Ken's friends Robert Troutman and DJ Cent have been preserving tapes of his nights at Heaven, slowly converting them to digital. In 1996, Parker released his Tribute to Ken Collier EP, which included classic house tracks "Your Love" and "Love's Got Me High," and brought Collier to global dancefloors. Printed on the label: "Because of Ken Collier, Detroit developed a dance scene, which inspired artist & producers to make dance records, which gave birth to Techno, which has provided careers for many of you in the business today."
Greg flew to Berlin in 1996, to take his brother's place at Tresor. "They loved Ken over there, and I got a great response," he says. "They were shocked to find out he had passed. Ken could have been one of our big touring DJs. He was on the brink of going much further with his career." Greg has since retired from DJing and works as a case manager for people recovering from substance abuse. His mother passed away a few years ago, but his father, now in his 90s, still lives in the house the Collier brothers grew up in, in LaSalle Gardens.
The importance of Heaven and other historical queer Detroit spaces is starting to register, especially as those spaces disappear in the face of Detroit's new wave of gentrification. The Detroit Sound Conservancy, including Fotias and historian Carleton Gholz, have launched a campaign to restore and preserve the Heaven soundsystem as part of a broader initiative to document and commemorate those spaces. They hope to take the Heaven soundsystem on tour, to help "foreground queer voices, queer musicans and queer trajectories – and how crucial these untold stories are to what we experience now," according to Gholz.
Beyond the music and the parties, Collier had a still deeper influence on the Detroit gay community. The 1990s were a revolutionary time for gay rights, and Heaven provided a crucial meeting point for the community during the height of AIDS, as a safe space for gender-variant individuals to express themselves. Marlon M. Bailey's study of Detroit vogue houses, Butch Queens Up in Pumps: Gender, Performance, and Ballroom Culture in Detroit, notes that Heaven-centric houses like House of Charles were the first organizations to host fundraisers and help spread health information about the disease. The community group Men of Color, formed in 1992, was composed of black gay men who attended Heaven and who met weekly outside the club to network on a professional, educational and emotional support level. Collier's decades of club connections eased the path for generations of gay black men to connect with each other.
"Ken was in a class of his own, from an era of his own making," Stacey Hale says. "I don't think anyone that heard him wasn't touched by what he was doing, and wanted to try to do something like it. Detroit wouldn't be Detroit without Ken being there first."

Special thanks to Greg Collier, Carleton Gholz, Stacey Hale, Zana Smith, Tim Retzloff, Curtis Lipscomb, John Collins and everyone who shared their memories and photos.
Header image © Mark Dancey