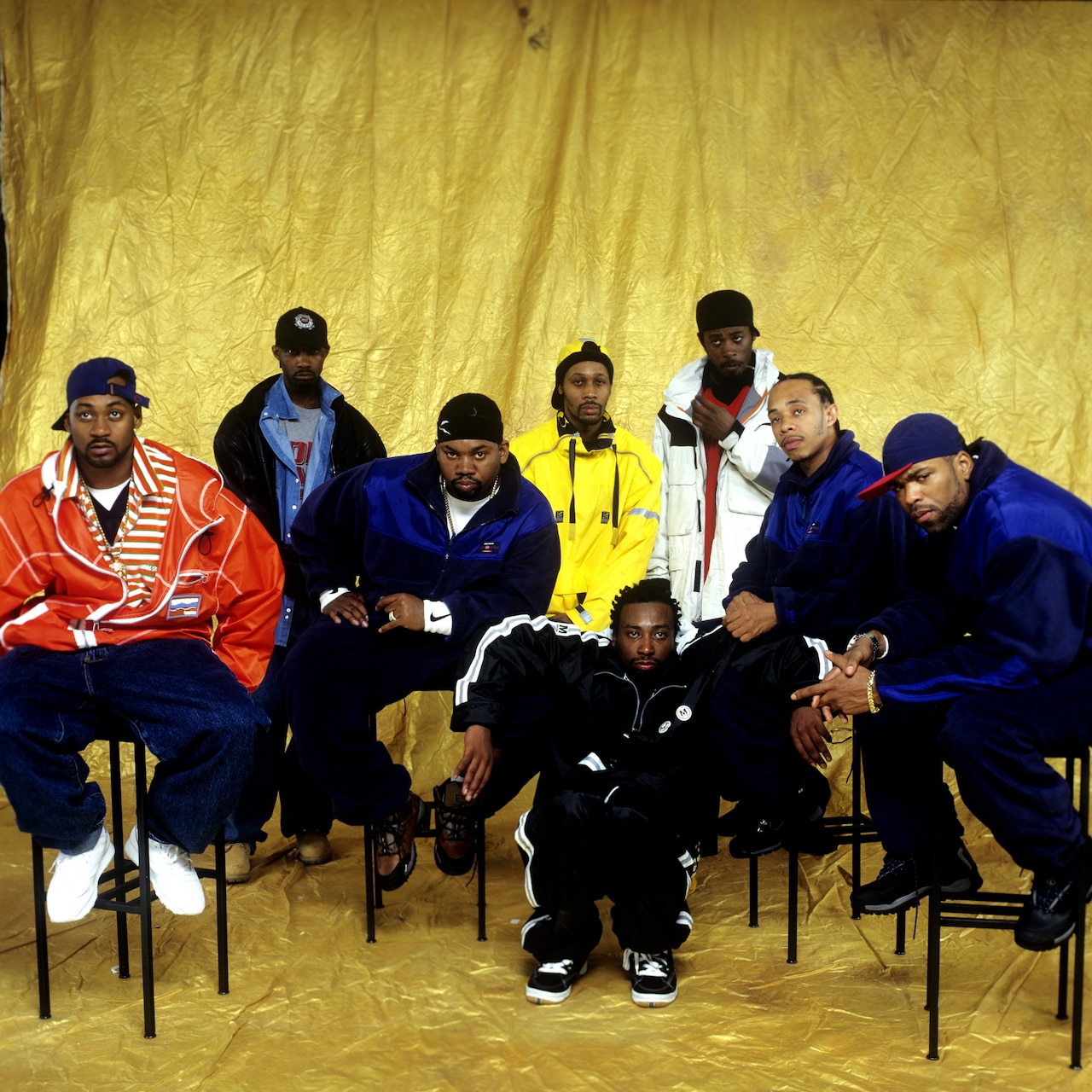 Engineering the Wu-Tang Clan
An oral history of what happened behind the console during the making of one of the most important debut albums in hip-hop
The Wu-Tang Clan's debut album changed the sound of hip-hop. Released in 1993, Enter the Wu-Tang (36 Chambers) resonated like a rugged New York City response to the slick and melodic g-funk sound that Dr. Dre had formulated in Los Angeles and taken into the mainstream. As RZA told Hip-Hop Connection magazine back in 2006, "You had Snoop and Dre dominating with this really low and funky but powerful bass sound, so I wanted to show them how New York bass did it, that really gritty bass sound – and make it louder! I wanted things to be tough from the very beginning right to the end."
True to RZA's vision, the Wu's lo-fi production was coated with a grimy and grungy patina that would become the clique's calling card – and this texture was facilitated by a team of up-and-coming engineers working out of a small studio called the Firehouse. Originally situated in an old fire station on Dean Street in Brooklyn before later moving to Manhattan, it was owned and run by the engineer Yoram Vazan. He opened the studio in 1988 and sought to drum up business via adverts placed in the Village Voice. The spot wound up attracting a hip-hop clientele; key late '80s and early '90s artists like the Audio Two, MC Lyte, Das-EFX and Guru passed through the vocal booth. RZA and GZA (then recording as Prince Rakeem and the Genius) also cut solo demos at the Firehouse which scored them record deals with Tommy Boy and Cold Chillin'. The deals went sour and they were dropped, but the rejection prompted the formation of the Wu-Tang Clan. "We're gonna show everyone they were wrong," Vazan recalls RZA telling him. "You're gonna hear the new style now: this isn't Rakeem, it's RZA, the RZArector!"
It was magic stuff and I think everybody that heard it knew that something real cool was about to happen.
Adding technical audio support to this new Wu-Tang style was a wave of engineers that had found their way to Firehouse. Ethan Ryman, who ended up overseeing the 36 Chambers sessions, arrived after "losing my shirt on a production company business and needing money and experience in the studio, so I was taking everything that came my way." Ryman was flanked by Dennis Mitchell and Blaise Dupuy, who had both previously worked at a Manhattan studio called the Box before Vazan courted them when it closed. The talents of Carlos Bess and Nolan "Dr. No" Moffitte rounded out the team. "We all learned from each other and competed for the best sounding mixes," says Ryman. During rowdy late-night sessions with the group, Ryman and Bess became "the go-to guys for RZA" as they helped preserve the producer's hardcore approach to beatmaking, ensuring the tracks possessed an in-your-face impact.
The sonic template laid down on 36 Chambers continued to influence hip-hop throughout the '90s. As the Wu-Tang MCs rolled out solo albums, the Firehouse engineers found themselves behind the boards on equally rough projects from Ol' Dirty Bastard, Method Man and Inspectah Deck, plus RZA's Bobby Digital persona and the Gravediggaz spin-off group. This vibe of tough production that prioritizes cavernous bass tones and thudding drums over melodic flourishes also inspired the underground, independent rap movement that sprouted up in the mid-'90s, and remains synonymous with classic East Coast hip-hop.
The oral history that follows details how a squad of engineers helped shape the sound of one of the most important debut albums in hip-hop history.
Yoram Vazan
Owner of the Firehouse
YORAM VAZAN
Inside, it was 1,000 square feet, a two-bedroom loft. There was a huge living room connected to the kitchen and a walk-in closet. The walk-in closet became the vocal booth where we did MC Lyte and Das EFX and the first Wu-Tang Clan song, "Protect Ya Neck" on Wu-Tang Records before they got signed. One bedroom was facing that vocal booth, so we opened a window there so you could see the vocalists. [After "Protect Ya Neck"] we moved the studio from Brooklyn to Manhattan.
Dennis Mitchell
Engineer at the Firehouse
DENNIS MITCHELL
There's two kinds of studios: There are studios designed by investors and studios designed by engineers. This was the first studio I walked in that made sense. Yoram was the owner but also an engineer, so he put stuff together like an engineer. It was brilliant.
ETHAN RYMAN
Yoram had a smart approach to equipment. The Firehouse was not a big budget, fancy studio, but Yoram offered a sound that punched above its weight class. In those days, if you knew where to look you could find affordable vintage equipment that was becoming popular for the warmth and fatness the tubes offered. If I'm remembering this right, Yoram would get older gear cheap and restore it. I remember a Harrison board from the '80s, and a two-inch 24-track deck that I think he said was in one of Prince's studios.
DENNIS MITCHELL
We had an Ampex tape machine and it was rumored that once upon a time it belonged to Prince. Well, that's what Yoram said.
Ethan Ryman
Main engineer at the Firehouse
ETHAN RYMAN
It was not a new shiny machine, but it worked. I remember a client saying he didn't think it came from Prince. He said, "Maybe Prince Markie Dee [from the Fat Boys]!"
DENNIS MITCHELL
We had an AKG mic. They were particularly brighter at that time.
Nolan "Dr. No" Moffitte
Engineer at the Firehouse
NOLAN MOFFITTE
There was a Peavey console at Firehouse. It was a good console but it was probably the weakest link in the studio – it wasn't a million dollar SSL [Solid State Logic] or anything like that. But it was very functional. We did a lot of hip-hop stuff there and it was definitely one of the early hip-hop mecca studios.
ETHAN RYMAN
I remember a six-pack of API pre-amps and EQs and a couple of 1176 leveling amps (limiters). There were a couple of Pultec EQs. Over the board there were a pair of large Westlake monitors up top and the standard Yamaha NS10s for near-field, and an Aurotone mono reference monitor in the middle. I also remember Yoram had one of those early 3D sound processors that would do weird things with the phasing of the signal so that things would seem to be coming from in front or behind the listener. If you tweaked it just right, you could make realistic siren passes and other novelty effects.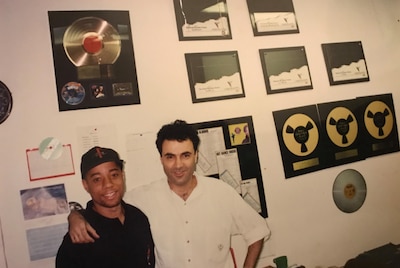 THE WU-TANG SAGA BEGINS
DENNIS MITCHELL
I recorded [Wu-Tang affiliate] Shyheim's first album [AKA The Rugged Child]. The producer, RNS, was the one that I would work lots of sessions with and he was the one that told me one day, "I'm putting together a group of guys and I'm going to call it the Wu-Tang Clan." He was the one that really said it to me. Him and RZA were boys and occasionally RZA would come by and work on some of Shyheim's stuff, but it was really RNS who was the one I was dealing with at that time.
ETHAN RYMAN
I filled in on a session with a producer named RNS who was doing a record with a kid named Shyheim. He was maybe ten or so but he had mad skills and it went well. I think RNS ended up telling his cousin that I was good and so I started doing sessions with him. His cousin was this guy Rakeem, and he was working with a group called the Wu-Tang Clan. Nobody had heard of them and I think it was assumed this was another group of friends making a demo and they probably weren't very good.
DENNIS MITCHELL
Even when the Gravediggaz came out, I was always asking, "Where's RNS?" Nobody seemed to give me a straight answer. I always wondered if he had a falling out with RZA or something.
YORAM VAZAN
They did "Protect Ya Neck." It was an amazing track, very wild and hardcore. I used to walk in and out of the room and hang out and listen to the stuff, but when they finished they didn't have enough money to pay! I told RZA, "Don't worry about it, man, give me it when you have it." It was like $300 or so. I remember they used to pay me with quarters!
Blaise Dupuy
Engineer at the Firehouse
BLAISE DUPUY
I was a freelance recording engineer and I'd been working at a studio called the Box over on Broadway and Manhattan. When they closed, another engineer, Dennis Mitchell, started at Firehouse in Brooklyn. I just happened to be available. I think I tracked most of the single, "Protect Ya Neck." Then I think after the initial single was recorded, Ethan ended up taking most of the sessions.
RECORDING THE WU: RZA IN CONTROL
YORAM VAZAN
The privacy of the production team working in the control room is a really important thing. But I'd peek in and listen a little bit. RZA was there working on his sampler with Ethan Ryman, just putting the beats together. There were synthesizers to come in to add a few notes and a guitar, which RZA really could not play but he had a way of using it like it was a sound he was going to sample and turn to something else.
DENNIS MITCHELL
Back then the producer would come in with the Ensoniq ASR-10 [sampling keyboard] that he's probably put down some ideas on at home, and one of the main things we would do was called dumping or printing the track. So the track is done in the machine and had to be hooked up to the console and all the instruments – maybe seven, eight, nine, ten – had to be dumped onto two-inch reel for the vocalist to record.
ETHAN RYMAN
When we first started recording we would do what engineers used to call a dump, which was just the process of recording groups of tracks all at once by syncing an external sequencer or sampler device to the tape. We did dumps in groups of eight tracks until the music was down for one or two jams. Then we would move on to vocal sessions and rough mixes before dumping the music for another few jams. So I heard the beats and samples first. The tracks had this rugged flavor, very rough and aggressive, with samples from kung fu movies and "Theme From Underdog." It was magic stuff and I think everybody that heard it knew that something real cool was about to happen.
The production style wasn't always planned, and there was a level of disorder in those early songs and you can hear it.
NOLAN MOFFITTE
"Bring Da Ruckus" is the one that I was credited as being an assistant for. But as an assistant we often didn't know the titles of the songs. I was there for the one with the "Theme From Underdog" sample ["Wu-Tang Clan Ain't Nuthing Ta F' Wit"]. I remember when RZA put that sample, it caught me like, "Wow, that's dope."
ETHAN RYMAN
RZA had an Ensoniq keyboard that handled all the sampling and sequencing and it had preset drum sounds and instruments. I never saw him have any problems with the equipment. I assumed he had been using it for a while, but I think he said he had just got it. I would have the input to his sampler connected to the patch bay so I could get anything from the board into his sampler if he asked.
RZA took care of the sequencer/sampler, I took care of the board and the tape and the automation. We worked well together. I always felt there was a good vibe of mutual respect between me and RZA, like we were learning from each other. That is a very smart dude. RZA had six or eight outs on his Ensoniq sequencer/sampler/keyboard thing and I would put those through the APIs and maybe some compression and straight to tape. I was never comfortable EQing things on the front. I was no Jedi engineer and I didn't want to commit to something that might give me problems later. I would do most of the processing on the mix side of the tape. So the dumps were pretty simple. We would get the music to tape in two or three passes per jam so it went pretty quick.
We would start by getting the sounds for the first pass routed from RZA's keyboard to the board so I could see what we were dealing with and to confirm with him that the elements were working the way they should. I would also have the stereo outs from his keyboard up on the board so we could reference the whole sequence when needed. Then I would send the tracks to the tape machine and get levels and a rough mix on the board, confirm with RZA that everything was where it should be, and hit record on the remote.
After we had done this a few times, we became pretty efficient at getting things down quickly. We got along well and I felt like the roughness of his sound and the roughness of my skills was a good match. He was happy anyway. For the mixes we did at Firehouse, he would program the mutes and fades on the remote box we used for automation and I would queue up the tape. There wasn't automation in the board – we did it all through the little Mac Plus or whatever we had in there.
DENNIS MITCHELL
We'd spend all day dumping his songs, then afterwards the producer would sort of listen to it, add something extra, bring in some records – we had a turntable in the studio back then – and he'd listen to his song on tape and try and find something on a record to fit into it, or take something away or listen to it, then later on bring in the vocalist and record the vocals.
ETHAN RYMAN
RZA brought in records a lot. I remember being impressed with his selection of material but also with how he used the samples. How the samples were played and looped had a freedom from convention that was part of the magic that all of them were bringing. I remember there was a blues sample on "Bring Da Ruckus" that was pretty amazing but they couldn't clear it, so it was replaced with the one on the album which I now like better.
YORAM VAZAN
I discovered a lot of music I wasn't exposed to. As a kid in Israel we got James Brown and Sly and the Family Stone, but we didn't get the real-deal soul like the Meters, so that kinda stuff was the vibe. RZA would pull from their milk crates that they had brought in with records and just use anything.
DENNIS MITCHELL
When you sample, you're truncating the beginning and the end of the sample. If you printed it to tape and it had something they didn't like, you'd try to gate it off. If there was a lot of crackle, you'd try and EQ it out. There's something called aliasing: Sampling technology is taking tiny snapshots of sound at a very fast rate and what happens is there are certain harmonics and frequencies that it tries to duplicate – especially low quality samplers – but it just can't do it in the upper higher frequencies, so it causes aliasing. If you know Craig Mack's record that Easy Mo Bee did ["Flava In Ya Ear"], it really sticks out on that record. To me, that sound was very much a characteristic of the early '90s and I hear it a lot on the Wu-Tang record. It's a kinda low sampling-rate quality but the sampling rate is trying to compensate – it's one of the things I felt was on a lot of the Wu-Tang record. It sounds nice – it sounds really, really nice.
NOLAN MOFFITTE
It was grimy and dirty sounding and to this day it's not as polished and sparkly clean as other stuff. RZA's sound is definitely different to Dr. Dre's sound – but that's one of the things that's unique to Wu. We tried to preserve that.
ETHAN RYMAN
It was a new and very rugged sound and I didn't want to approach the engineering in a way that would dilute that.
KUNG FU IMAGERY AND ROWDY SKITS
YORAM VAZAN
RZA was telling me they were very deeply into Bruce Lee and kung fu movies, which was odd for me because it took me back to my high school days in the '70s in Israel, 'cause a bunch of my friends were into those movies. Now here we are, 15 years later, and this hip-hop producer is putting these influences into his music!
NOLAN MOFFITTE
The kung fu samples were surprising to me and I thought it was dope.
ETHAN RYMAN
My impression was that those skits were things that happened when they were hanging out working and they decided to put it on the record. I know that the movie The Killer was played in the studio a lot, and so that "Killer Tape Skit" was real. The torture game was played by everybody: We were basically living together at that point – there were a lot of chess games and cee-lo [dice game].
YORAM VAZAN
The process wasn't a surprise because in hip-hop everybody brought in whatever they could bring to the sound pool, from which they'd pull loops and samples like gunshots, cars, door slams, sound effects from movie flicks. RZA brought in his classic kung fu movie soundtracks. It was another new idea.
NINE MCS FORMING LIKE VOLTRON
ETHAM RYMAN
I remember coming into work and the manager is laughing and says, "Ethan, you got a message. Some guy called and said, 'Tell Ethan the Ol' Dirty Bastard is rolling through.'" ODB was, I think, the first vocal we did, "Shame On A N----." For vocals, I remember using two mics. One was an AKG 414 and the other was a Neumann, one of those large-diaphragm condensers with the selectable polar pattern.
YORAM VAZAN
They did "Protect Ya Neck" and I forget what was on the b-side ["After The Laughter Comes Tears"]. I let one of my new engineers, Carlos Bess, do it. It was an amazing track, very wild and hardcore.
BLAISE DUPUY
"Protect Ya Neck" was a very lively session because there were so many people in the control room and everyone had an opinion, so it was a little bit hectic. The challenging thing for me was there was disagreement between the various artists in the Wu-Tang over who should be featured and what should be happening when. There was a lot of cross-communication during the "Protect Ya Neck" session. But things went down pretty quickly.
NOLAN MOFFITTE
The production style wasn't always planned, and there was a level of disorder in those early songs and you can hear it – somebody would just jump in on somebody else's verse.
BLAISE DUPUY
There was a lot of charisma, especially ODB and Method Man – they struck me as some of the strongest performances I recorded. ODB was just so over the top. I never came across a personality like that both in person and what he puts down on the track.
NOLAN MOFFITTE
You could always tell Meth was unique. From the time you met him, you knew he was unique. Meth's voice is gruff! That's Meth: really deep, throaty, full of the bottom end. His performances in the booth were always energetic.
DENNIS MITCHELL
Meth, I just like the way he flows. I'm not actually listening to lyrics and metaphors and the poetic stuff, I'm more focused on the flow and rhythm of the voice. Meth's voice, his tone, the way it sits on the track, is really nice; from an engineer's point of view, it touches me emotionally. The tone quality, the way it's EQed, that to me is amazing. It's like Cardi B – I don't know what she's saying, but her tone, her rhythm is amazing.
I don't remember anyone having to do a lot of vocal takes – they were ready.
ETHAN RYMAN
In terms of recording [the vocals], I just tried to get everything on tape without killing too much of the dynamics and without a lot of added processing. Mix processing was a matter of keeping everybody loud and clear and well separated. The music had that raw and rugged vibe we all love and the trick was to not have anything step on anything else, especially the vocals.
BLAISE DUPUY
I don't remember anyone having to do a lot of vocal takes – they were ready.
ETHAN RYMAN
Everyone had a book or two of material and they were constantly working things out and reworking things and testing each other's stuff and doing little freestyle battles. I remember at least one time when some other MCs came to battle with them – nobody famous, they just seemed like MCs that wanted to try their luck. I was always working, so I didn't get to see a lot of that go down, but I think it happened a few times. They welcomed these challenges. It wasn't a contentious thing.
There was definitely a lot of writing that went on in the studio. Like any vocal session, we would record a pass or two and then overdub where necessary. Sometimes we would do different takes on different tracks and then if necessary we'd make a composite and bounce it. My experience with recording vocals is that often the first take or first few takes are the best, so we were all careful to make sure everything was right before we did a take.
NOLAN MOFFITTE
A lot of time with each song you'd be itching for the next person to go in. The way they did their thing, one person would set it off then the next person would want to take it to the next level.
ETHAN RYMAN
There would be a plan of some sort already worked out and sometimes changes were made on the spot. Sometimes after rehearsing a few times, they would decide to cut or replace certain verses or performers.
I got the impression they were dealing with a much larger plan than just making this record. They were planning many records, so if something didn't work for this, it could be part of another record or another track. RZA seemed to work very fluidly but always had a very focused eye on the big picture.
Header image © Bob Berg/Getty Images