A Lesson in Collaboration
Jlin, Oneohtrix Point Never, MV Carbon and more on the insights they gleaned from working in a team
Making music can be a solitary pursuit, a matter of holing up in the studio for days and iterating on a single idea until the track unfolding on your timeline finally starts to resemble the composition you hear in your head. Getting there requires no small amount of soul-searching, but sometimes it takes another person to help show you the way – even if that person isn't a musician. We spoke to seven artists – including Actress, Fatima Al Qadiri and Oneohtrix Point Never – about the most impactful thing they learned from a collaborator, and the insights that can arise when you view the world through somebody else's eyes.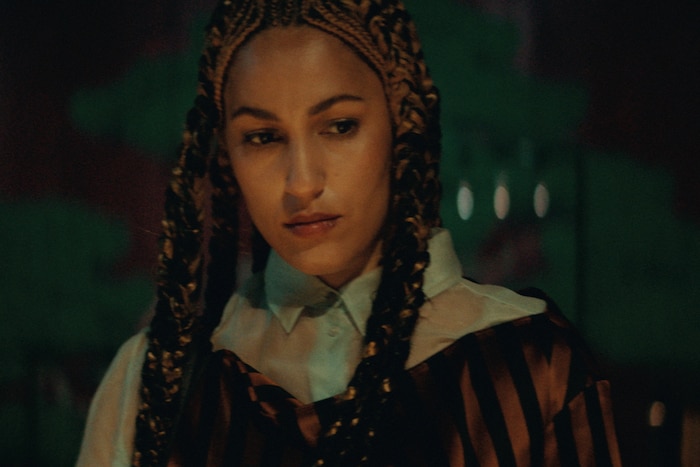 I met Midori Takada through Partel Oliva, two close friends of mine who are brilliant directors. They know my relationship to her music, and they wanted to do a project in Japan with KENZO. So they were like, "What if we asked Midori Takada to work on a collaboration with you, and then we make a film for it?"
[Midori's 1983 record] Through the Looking Glass was seminal for me. It feels like everything happens by chance on that album, but nothing happened by chance. I also feel extremely connected to how syncretic her music is. She's had relationships with different African countries' music – and the way that she digests other cultures and incorporates them into her music feels very close to the way I work.
Our collaboration ended up being a 20-minute piece called "Le Renard Bleu," inspired by Dogon mythology. The Dogon are an ethnic group of people who mainly live in Mali and have this very beautiful, detailed mythology. The figure of the fox is quite complex, but basically, it's the figure of the good chaos – someone who comes in and reverses everything so that everything can start intentionally and freshly. Midori composed a backing track and asked me to come up with the singing part. We worked at a distance for two or three weeks, and then I went to Japan and had a week in the studio with her.
The main thing I learned from collaborating with Midori is the difference between intentionality and perfection. She would make me repeat a lot of takes, but not because they had to be perfect; there is a certain amount of lyricism in the way that the voice intonates to say a word, or to communicate a feeling, that needs to be extremely present and full of intention. Eventually, I started understanding the difference between the two [approaches]. One actually gives birth to very interesting music; the other doesn't.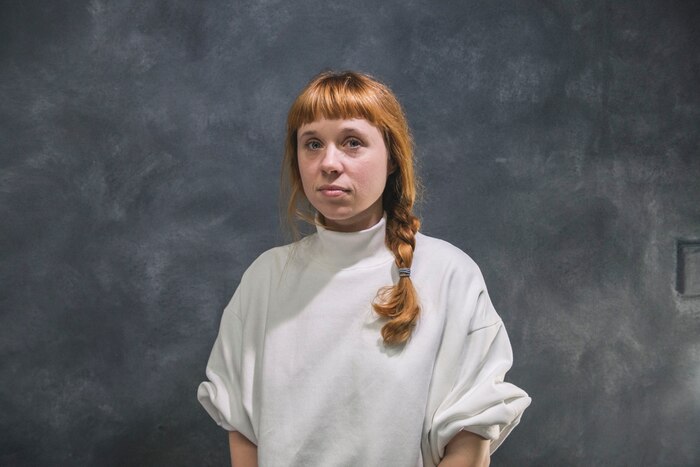 I don't remember how I met Hannes – I suppose similar interests online? I had recently finished [making my album] Platform, which explored the concept of digital feudalism, among other things. At the time, I was thinking about things from a structural perspective, and how system designs impact people's relationships and state of being. Working with Hannes helped me solidify some of these thoughts from an economic perspective. In his book, Das Kapital bin ich, he argues for a digital bill of rights, or property rights [for] our data.
When DIS asked me to make a mix, it seemed natural to approach Hannes. We made "Minnesang: A Tale of Bits and Atoms," which is basically drawing a comparison between land-based feudal practices in medieval Europe and today's web economy. He plays the user and I play the platform, narrating a sort of longing love poem. Hannes wrote the text, and I compiled a mix of medieval music, largely composed by women.
We were thinking about the shift from the self-hosted blog culture of the early web to the platform capitalism of Web 2.0, where people post images, text, and emotional outpourings to platforms like Facebook. Users are tied to the terms and conditions – and one can be denied service at the whim of that corporation. In essence, people are handing over their digital selves to these platforms, building communities, tilling the land, with few rights over what happens to that work.
I don't think people really became very concerned about this until the Cambridge Analytica [scandal], which Hannes and writer Mikael Krogerus were actually the first to write about. When the story went public, people realized that their digital selves had been sold and manipulated. The themes we were discussing with "Minnesang" felt a bit tin-foil hat at the time, but now it's all laid out for everyone to see.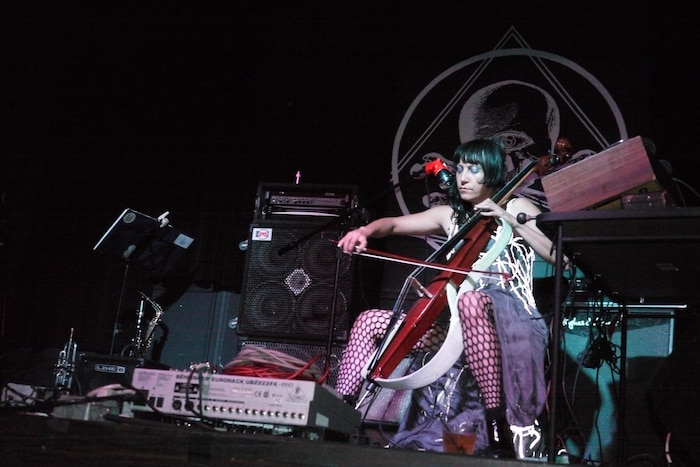 MV Carbon on the Late Composer Tony Conrad
I met Tony around 2004. I was living in Chicago, working at the Film Archives at the University of Chicago. One day, I was going through the film collections for one of the classes, and I pulled out The Flicker, one of Tony's earliest structuralist films. And I was like, "Tony Conrad, he seems like a really interesting person." The next week, [my band Metalux went to play] a festival in Minneapolis, and he was headlining. We met backstage and became instant friends.
I moved to New York a couple years after that, and he called me asking if I wanted to perform with him at an art opening. And so we played together there, and he was like, "I want to move to New York City." So I was like, "Well, we have an extra room at [defunct DIY Brooklyn venue London Paris West Nile], if you want to use that as a work space."
Tony and I set up in that space and pretty much improvised for hours. I'm not from a trained background, and he was interested in my tape-machine playing and my approach to cello. One time, we got piano wire and stretched it across [the old] Issue Project Room [in Brooklyn], and I bungee-corded my cello on my back with the strings pointing out, so the piano strings were rubbing [against] the cello. [In another] performance, I was suspended, and I had bows on my feet that were kind of like skis, and I would swing [them] past the cello.
It was about being in the moment – the immediacy of making.
Tony was one of the early protestors of learned institutionalized music. His work with La Monte [Young] in the '50s and '60s – that was pretty much pushing the boundaries for what music was, you know? He had built upon his experiments and studies for many years. He'd been into just intonation, and different tunings of the stringed instruments, and how to bring out these tones that maybe weren't part of your range of your instrument – an overtone.
So I learned about a lot of that from him. But the main thing I learned is that he would push everything. [Any widely accepted] ideas of what musicianship is, what tuning is, virtuosity in performance – it was like, "No, that's not it. Dig really deep into it, and you see that it was created as a system for control." It was also about just being in the moment – about the immediacy of making. Like, what are you going to do today? Let's just do it.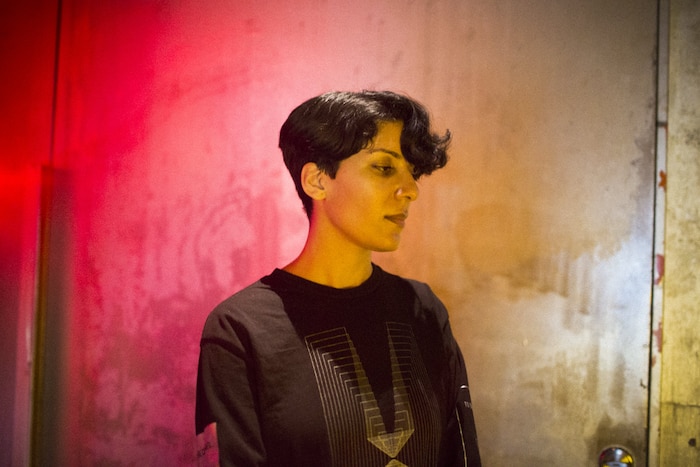 Fatima Al Qadiri on Artist and Stylist Khalid Al Gharaballi
Khalid al Gharaballi, AKA Chaltham, is my best friend. He's an artist and stylist from Kuwait, and he's also in GCC, which we started with our other mutual best friend, Aziz Al Qatami. Khalid and I started collaborating in 2006, when we did an exhibition together called Hishshik Bishshik, and we've been working together ever since. Our relationship is a working friendship – it's just natural for us when we're hanging out, doing other things, watching movies.
Khalid was one of the four vocalists on Shaneera, my latest record, and he also styled the cover; he was trying to achieve a female Arab pop star record cover look. Shaneera is an amalgamation of our long-term obsession with different characters. Basically, she is a very, very evil queen. And for my circle of friends – Khalid and Aziz among them – anybody can be shaneera, [an English mispronunciation of the Arabic word shanee'a, which translates roughly to "outrageous, nefarious, hideous, major and foul."] Your grandpa can be shaneera; a cat can be shaneera. I really struggled with the framing of this record, because I don't want to pander to Western terminology or cultural norms, but ultimately, it is about the spectrum of gender performance – that anybody can be this thing.
I'm the one who pulls him down from the clouds – but I need the clouds first.
Khalid and I [had experimented with] record cover imagery for female Arab pop stars before, in our 2011 [digital photo collection], WaWa Series. Visually, it's been a long-term obsession and journey – and the concept of extreme femininity and queer imagery relate to the lyrics on the record as a whole. We've been exploring the Shaneera character in our work together – and the performance of gender – for many, many years.
Mendeel Um A7mad (NxIxSxM) is probably the biggest work we have done together. It's a giant Kleenex box installation, and you go inside it, and you watch a film from the point of view of the box. Khaled is just, like, a bottomless pit of ideas. Sometimes I can just be such a pragmatic realist. We balance each other out, because he really is a fantasy thinker. I'm the one who pulls him down from the clouds – but I need the clouds first. The cloud is really important.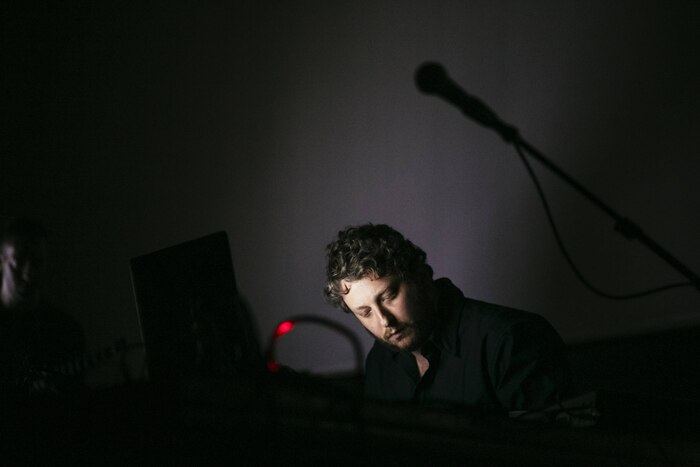 Oneohtrix Point Never on Artist Nate Boyce
I met Nate Boyce in San Francisco in 2009. I was looking for somebody to do video for Oneohtrix Point Never, but I didn't feel like I wanted token trippy visuals. Nate is a musician, a sculptor, a video artist – and he had incredible insights into how sculpture was relevant to what he wanted to do in the live video setting. We felt strongly about this idea that he would be intimately reacting to the music, reacting visually in a musical way. Our collaboration would go on to have a very, very long tenure. It'll be ten years next year.
Both of us thought that our primary way of working together was going to be for OPN shows, but then he did a video for "Russian Mind." That was the beginning of him thinking about art historical sculptures, and making CG objects that contain aspects or full renderings of sculptures from real life. That was really in line with the stuff I was thinking about: Playing with pre-existing forms, or finding new ways to explore dimensions of forms that have a very specific meaning. [Eventually], we started thinking about this thing called the "concert-scape": breaking down the cliché aspects of an EDM show, and trying to make a new environment out of functional things that concerts require, like trusses, Guitar Center lighting.
Myriad, our most recent collab, is definitely our biggest; it's a concert-scape, and it feels kind of like when Disney brings a property that was a film into the amusement park context. You sit down, and it's a night at the opera – somewhere between an OPN show and an art installation and musical theater. I broke up the acts into four epoques, and between these sets, there's a solo performance from an artist on stage. Then the spotlights illuminate these sculptures that [drop from the ceiling], and the sculptures appear to speak, and they tell you about the next epoque. So that's what those two crazy hanging sculptures are: By having them rotate 360 degrees all around, we realized that they could be these really multivalent [objects] that told different stories.
As a musician, I don't usually ever want to talk about notes; I want to talk about what music would look like if it could be anything other than music. Nate taught me to better formalize or explain the poetry of what I see around me: To think about it as form, as elements that are interacting and that can be thought about in reference to one another. He's just made me a better director of photography of the poetry of life.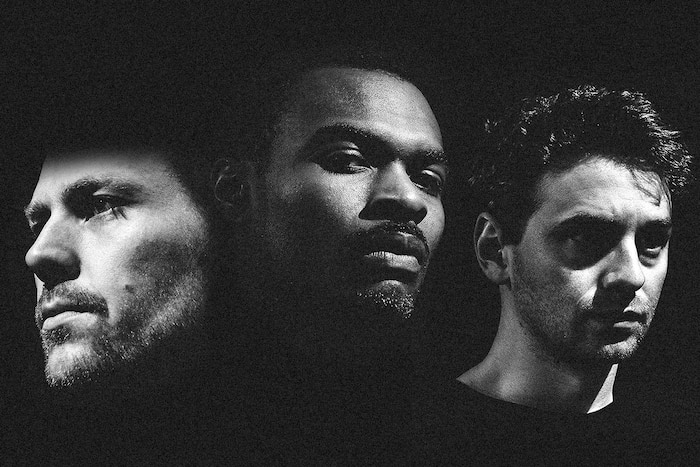 Actress on the London Contemporary Orchestra
A couple years ago, Hugh Brunt and Robert Ames from the London Contemporary Orchestra went to my label to present a project they wanted to start, which was collaborating with a couple of musicians. I wanted to know what the jump-off point was, because these sort of projects where electronic meets classical... They don't always work out. I ended up suggesting that we reinterpret some music I'd already released, but approaching it from more of an atonal experimental perspective, where we're investigating the instruments as well.
Considering this was a new thing for me, it seemed right to just have quite a minimal ensemble – I think it was like eight or nine players, including myself. The first workshops were a realization of what my music might sound like outside the electronic realm. Listening to the cellos imitate basslines I'd created and the acoustics of a Steinway piano playing my melody parts was just amazing. Then it was for me to redefine what my electronic palette would be – to come up with a different fabric to wrap the orchestra in that stuck to the integrity of what my music is about. This was a big change in tonal flavors; I didn't want to do anything that was fighting too much with the orchestra.
For the first performances at the Barbican [in London], I tried to extrapolate some parts of my practice into compositional ideas. One track we did was "Sky Graph," and it essentially was just a mathematical graph – a piece of paper with gridded blocks, as if written across a timeline. They were color-coded, and [each group of musicians] would be given a color. When that color came up, they would decide whether they were going to play a chord, or just a note. So the composition was putting a lot of control back into the players themselves; they would determine how minimal or how busy the piece was going to be.
As my practice has evolved over the years, the machines and the technology that go into my music have become pretty insane.
The process of [turning our collaboration into a recording] was not so conventional, because the orchestra was recorded separate to myself. The idea was to use those stems to then build a sort of synthetic orchestra, with the electronic sonics [capturing] inflections of the players' performance during the recording session. The thickness of the sound or the timbre of the sound would determine the amplitude of some of the electronics as well.
I think what I've learned more from this experience is patience. My ears are much more attuned to classical sounds now, as well as the sort of communication involved in working with orchestras and listening to how classical musicians talk to each other. As my practice has evolved over the years, the machines and the technology that go into my music have become pretty insane. [Working with the London Contemporary Orchestra] opened me up to the reality that you don't need so many sounds to create the idea that you want. How to work with just one sound, and then build on that sound – it just basically cleared my palette for sounds and how they meld together.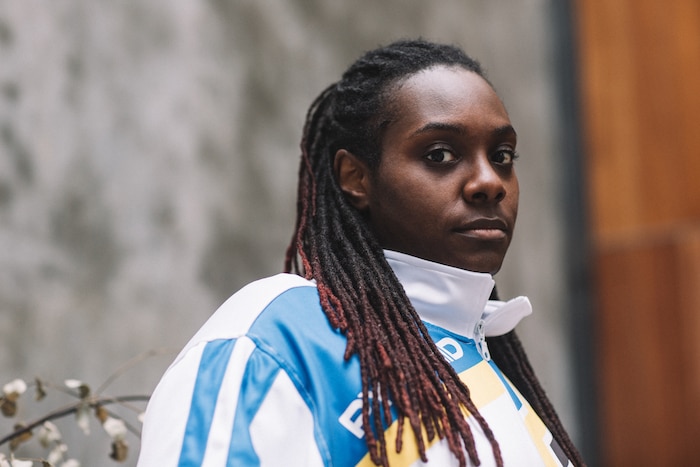 Jlin on Choreographer Wayne McGregor
You know a Wayne McGregor piece when you see it. He is completely himself in every shape, in every form. [Ballet] is based on what you learn, but you learn the rules and then you break them – he is all of that. We first met face-to-face back in October of 2016, in downtown Chicago, and just instantly connected.
Working in the studio with Wayne on [the music for his 2017 piece] Autobiography – we became family in that process. If Wayne asks you to do something, it's because he trusts you. He gave me the theme and concept of the ballet, and then he was like, "I just want you to do your thing. I want you to express me through your perspective." I think you get an artist's best work when you do that, because the minute you micromanage [something], you put a lid on it, you restrict it.
The piece was based on his genetic code; that's a very personal thing. I basically was trying to create something based off of the information that he gave me: his code, the way he felt about different things in his life, pictures of him from when he was a kid into adulthood. It really was a shot in the dark – two people having to trust each other, and you're hoping it'll come out right. Luckily for me, it did, and our conversations helped a great deal. It was my interpretation of him through my sound. It had my signature, but it was based on Wayne.
[Collaborating with Wayne] changed the way I compose completely. The fact that he trusted me so much made me more confident. I don't just start writing to write, but I actually think before I write. I still start off with that blank sheet of paper, but in not knowing, there is a confidence there that says, "Even if you don't know, you'll figure it out. Don't worry about it. It'll come to you."