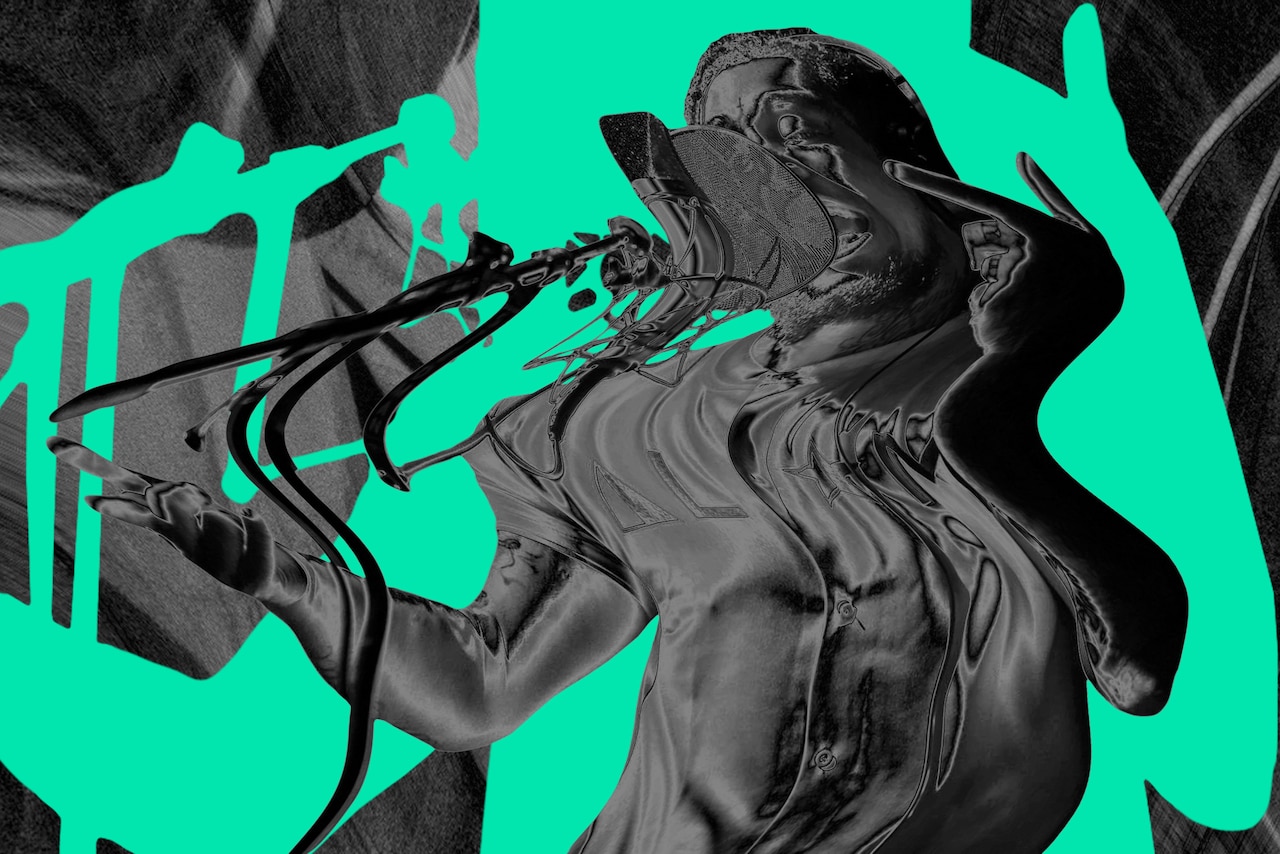 What Was Chipmunk Soul?
Three of the style's key producers – and one celebrity chef superfan – on the halcyon era of a sound that once ruled hip-hop
At the turn of the century, East Coast hip-hop was fun writ large. Bad Boy's shiny suit empire started to fade, and New York rap diversified into multiple directions. While semi-independent operations like Rawkus, Def Jux and Fondle 'Em ran the underground, the charts were dominated by icy hardcore raps from the Ruff Ryders camp and Roc-A-Fella's slick street soul.
Sonically, there was a direct connection between backpack and TriBeCa: high-pitched, cartoonish soul samples. The "chipmunk soul" style was enormously popular in the early to mid-2000s. Questlove allegedly coined the term, but it was arguably used more frequently outside the US than in the States. The name mostly gets used in reference to the Diplomats and Roc-A-Fella era in the first half of the '00s. During those years, producers Just Blaze, the Heatmakerz and a young Kanye West created high-energy beats that served as the perfect backdrop for both larger-than-life braggadocio and rap sentimentalism.
Despite having the genre in the title, the chipmunk soul aesthetic swiftly branched out from exclusively sampling soul records to reggae ("Dipset Anthem," "Shottaz"), radio rock staples (Aerosmith's "I Don't Want to Miss a Thing," Starship's "We Built This City") and Middle Eastern records, which became a short-lived trend in its own right. As different as these tracks might be, one thing they all had in common was the interplay between the reassembled voices of the original samples and the raps on top. This intricate back and forth could inform the song conceptually – take Jay Z's "Song Cry" – or as a foundational call-and-response between the beat and the MC.
There are countless producers who contributed to the legacy of chipmunk soul – Alchemist, Swizz Beats, Evidence, 9th Wonder and AraabMuzik, to name only a few. But for this primer to the genre, we asked three of the production style's most influential architects – Ayatollah, Rsonist of the Heatmakerz and Just Blaze – as well as Diplomats superfan, chef and author Eddie Huang, to reflect on how chipmunk soul changed the use of the voice as an instrument. Through their own words, we trace back the origins of the sound to Wu-Tang and house music, discuss the role of the MPC and the heydays of Roc-A-Fella and Dipset, as well as the impact the genre had on trap and dance music.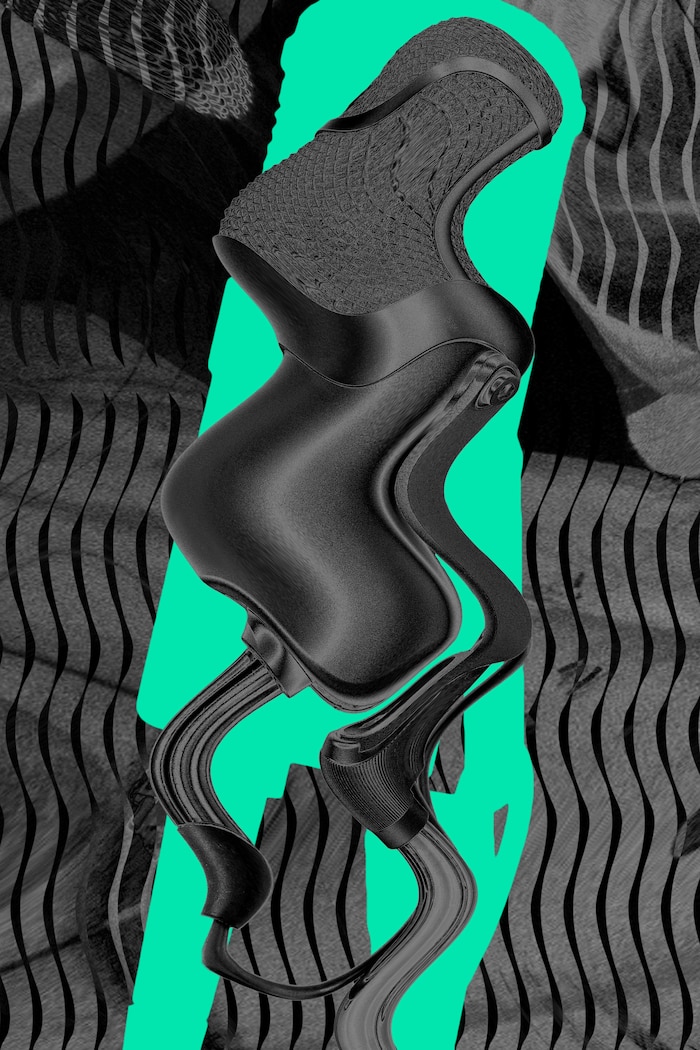 Just Blaze
Super-producer from New Jersey
JUST BLAZE
"Chipmunk Soul" was a common name for it. I think a lot of European magazines, especially British writers and American journalists who were kind of music nerds, took it on.
Eddie Huang
Restaurateur, TV host, author and Dipset superfan
EDDIE HUANG
I honestly hate it when journalists give a name to something you been known for a while and then you're the idiot if you don't call it that. I loved watching Alvin & the Chipmunks as a kid and even got the 7" record. I listened to that, Michael Jackson and the Beach Boys growing up. I just liked them sonically. If I later talked about this style of beats, we just said that Alvin & the Chipmunk shit or that Just Blaze shit or that Heatmakerz shit. People knew what you were talking about. Some shit doesn't need to be organized and sterilized.
Ayatollah
Beatmaker from Queens and early champion of chipmunk soul
AYATOLLAH
I just considered it soul music. I would say the term mostly described the Dipset era. Because they did that style quite often and it worked. People loved those songs. But I'm glad to be asked about it and be affiliated with that.
Rsonist
Driving force behind production duo the Heatmakerz
RSONIST
We referred to it as the chipmunk style of making beats. That era did open the door for a lot of producers who didn't play instruments. Producers were looked at differently after us. Even though DJ Premier sampled and chopped, he kinda chopped in a way musicians would play. People like me, Kanye, Just [Blaze], even RZA before us, we sampled voices and made our own melodies out of them.
The Birth
While the origins of the style can be traced back to the soulful groundwork of producers like Marley Marl and Pete Rock, most people rightfully credit chipmunk soul to the RZA. Instead of looking for "empty" bars to loop, the Wu-Tang mastermind consistently took whole chunks of soul songs with vocals on top and pitched them up to the hip-hop tempo of the time. A more spacious version of this sound became the trademark of many late '90s records of the Rawkus era. Queens-bred producer Ayatollah in particular laid down a string of classics for Mos Def, Cormega and Styles P, bridging the gap between RZA's density and the high energy, club-inspired beats of Just Blaze and the Heatmakerz that followed.
AYATOLLAH
I was definitely influenced and inspired by those Wu-Tang and RZA records. I heard the power in them. Songs like ODB's "Snakes" or Raekwon & Ghostface's "Ice Cream," you hear that sample, that rawness and power. It can't be topped.
RSONIST
RZA started it in like 1996, he was ahead of his time. RZA's style was closer to a sped-up loop. Whether it was a two-bar or a four-bar loop, he might add some drums and a bassline and that's it. The way me, Kanye and Just chopped it, it was more: We'll get seven pieces of a record, put it back together, add a breakdown part and make the sample do the hook. We simply attacked it a little different.
JUST BLAZE
You know what, everyone thinks of this as more of a lineage than most of us do. Don't get me wrong, RZA is a huge inspiration. But to me, this is just a matter of hip-hop musicians making what they have to make out of necessity. The record's too slow, OK, speed it up! RZA just did it in a way that no one had ever heard it before, and he did it amazingly.
RSONIST
This is gonna sound weird, but I actually give most of the credit to house producers like my man Todd Terry. Todd was sampling things and speeding them up on house records before you had to clear samples. I think they're part of the reason why you had to start clearing samples, because they were generating so much money off other people's voices that the people who owned it were like, "Wait a minute, we're supposed to get money from this."
Everybody and their mother had super high-pitched, whiny soul sounds and strings.
JUST BLAZE
House music and hip-hop music both came from the ghetto. That means, from people who, if they wanted to hear some type of record, they had to go and make it. Both of it were DIY-type cultures. And it was music that was very much about the respective scene. When I used to DJ back in the day, I was DJing house records the same as I was DJing hip-hop records. To me, they were always kindred spirits since they both came from a place of struggle.
EDDIE HUANG
I was in Florida rollin' around, so I liked music you could creep to. The gap in hip-hop Down South was mixtapes. You could get Tony Touch mixtapes downtown at some spots, but when I went to college, I met a bunch of dudes from NY that brought mixtapes down with them every time they went home. I copped all the Sickamore, Green Lantern, Black Wall Street, Dipset, G-Unit tapes, etc… That's when I started to hear the chipmunk soul samples. You heard it with Kanye, too, but I was a hater of the first Kanye album. A lot of bros and frat kids were bangin' it and I wasn't into "Jesus Walks" so I'd ride around playing Dipset and G-Unit as loud as I could. I didn't fuck with Kanye until Emile [Haynie] played "Can't Tell Me Nothing" for me in his old studio on top of the Duane Reade.
JUST BLAZE
In those years, timing-wise, everybody and their mother had super high-pitched, whiny soul sounds and strings. It really took off at the beginning of the Dipset era, but I feel like it started with Jay Z, obviously. At one point after we started doing it with Jay, a lot of people started to do the same thing. That's cool, that's how it works.
RSONIST
Overall, the era we're talking about lasted from 1999/2000 'til about late 2005. At the end of 2005 it started to change into crunk music and then, after crunk, trap came in. Besides us [the Heatmakerz], Just Blaze and Kanye definitely were the defining producers of that style.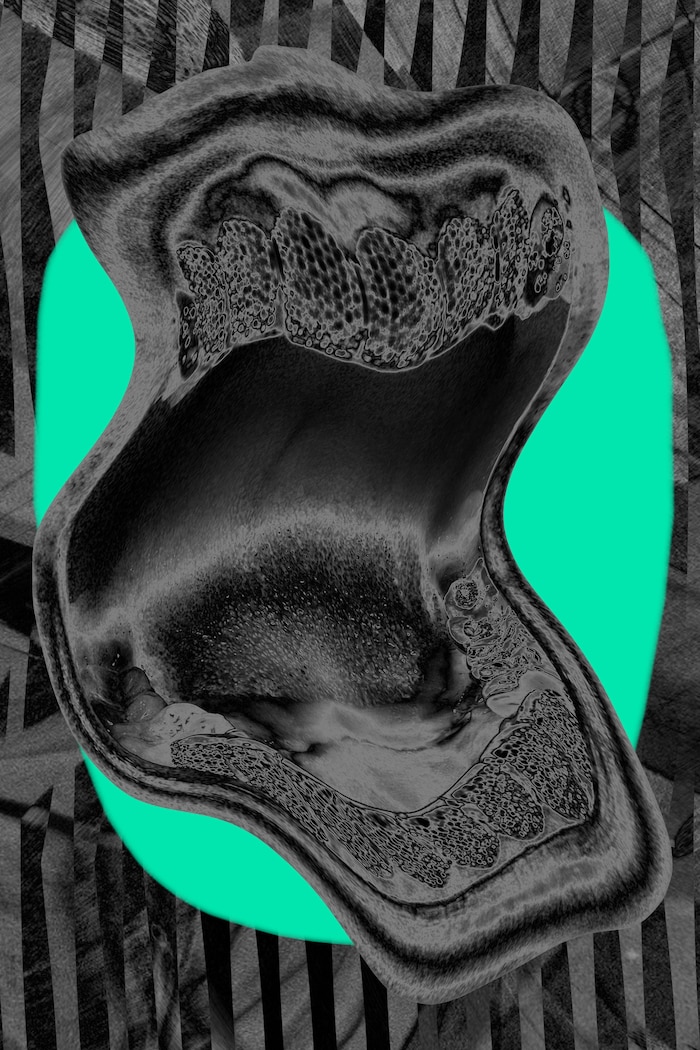 Mostly Tha Voice
Dating back the advent of chipmunk soul to the year 1999 makes sense for a number of reasons. It was the year that Big L, Harlem's sharpest pen and Cam'ron's former partner in Children of the Corn, got murdered. Later that year, Cam met Juelz Santana and invited him to join the Diplomats. Elsewhere, Kanye sketched out his first solo tracks for what ended up becoming The College Dropout, and Just Blaze signed a production deal with Roc-A-Fella Records. While all these key figures were gearing up to shape the years to come, Rawkus Records put out one of their most acclaimed releases, Mos Def's Black on Both Sides, which has its own place in this story thanks to the visionary production of Ayatollah on the lead single "Ms. Fat Booty" and album cut "Know That."
AYATOLLAH
Rawkus in the late '90s was just a really dope era for hip-hop. Back then, the high-speed soul samples kind of became my trademark. Here's what I did: Most people would try to take the vocals out and just catch the main root with the instruments and loop it. I wanted to keep the vocals in and have artists write around the lyrics in the sample. I thought it brought a stronger feeling to songs like Mos Def's "Ms. Fat Booty." I tried to sample parts of the Aretha Franklin record that I though were just really impactful and rearrange them. When Yasiin, or Mos at the time, heard it, he was like, "Oh my God, I need this!"
The key for me is to keep the spirit in the music. It's a very delicate thing. I had no idea it would become that big of a record. Funny enough, a lot of people don't know that "Mathematics," the song on the B-side of "Ms. Fat Booty," produced by DJ Premier, was supposed to be Mos's lead single. But Rawkus reconsidered after they heard what we had done. To this day, every time he sees me, Premier teases me about it, like "Aw man, you took my lead single from the Mos album!" But it's all fun and love.
RSONIST
Ayatollah's beat for Styles P and Pharoahe Monch was fire, too…
AYATOLLAH
"The Life," that's another record I sampled Aretha Franklin for. Two years before, I produced a track called "Last Man Standing" by Cash Brown with an earlier version of the beat. I switched up the percussion but kept the sample the same. The Cash Brown record was dope, but it didn't go to the same height as "The Life." Man, just seeing Styles and Monch rhyming on my beat, it gave me chills.
RSONIST
We all started using the voices as instruments. A lot of times, I used the voice simply because I couldn't get it out. But when I started putting it together, something dope happened. Like, "Oh shit!" When you chop it and piece it back together, you realize that the voice is actually an intricate part of what you do. When people started working with me, they were like, "Is there any way you can take the voice out so I can rap over it?" I'm like, "Nah, you gotta think of the voice as an instrument. What that voice adds is what your ad-libs are gonna add. You might not even need ad-libs with that voice going in the background, because that voice is setting the tone for you. Y'know what I mean?"
JUST BLAZE
When I was including vocal samples in songs, I wanted them to be used a certain way. Sometimes I would pitch it to the artist that way. "You know, when it comes to the singing part, just let the record do the talking there." That was definitely an intentional thing – not in all cases, but in most cases.
Let The Beat Build
As with most great inventions, chipmunk soul was a result of both necessity and accidents. Stuck with limited amounts of sampling time, beatmakers in the '90s started to look for ways to creatively work around the restrictions of their hardware. Using the MPC to live-trigger sample chops and create whole new melodies in an almost percussive manner, Just Blaze and Heatmakerz added a stadium-rap energy fit for blockbuster albums by Diplomats and Jay Z.
AYATOLLAH
From a technical perspective, you had to turn the turntables on to 45 to get more sample time.
JUST BLAZE
A lot of times, people would take relatively slow soul and R&B records and then get them up to the traditional rap tempo. In the process, the genre was getting defined.
My point is: If we had had things like Ableton and Logic back in the early 2000s, you would have never gotten that natural shrillness of the record being sped up so fast. For example, people always ask me how I made Kanye's "Touch The Sky" play so slow without it changing the key. We were using a machine called the Roland VP 9000. It was basically Ableton in a box before Ableton existed. You could put a sample into it and manipulate the time and the pitch independently from each other. With this machine it was the first time it was actually done well. That was the secret to my success with "Touch The Sky."
I didn't have the VP 9000 when I did the Dipset and Jay Z records, though. Now I realize that part of the charm of "hip-hop soul" was the sound of these vocals being stretched and distorted and set up so fast. Good thing that very few people beside myself were up on those early timestretching technologies. We might have missed that whole genre.
RSONIST
I've been using the MPC for the last, shit, 19 years! The first MPC I owned, Todd Terry bought for me. Matter of fact I, still have it to this day. I'm not really a fan of trying to learn something new – especially in this point of my career when I have to make music at a rapid pace. I used to move so fast that the MPC would freeze up before I could hook it up to the computer. I always loved the MPC for that reason, because I know it so well.
Why do you think Just Blaze started on the MPC? Because I showed him how to use it!
AYATOLLAH
I was working on the MPC60 II, the Roger Linn version. I personally like to be hands-on with the equipment. I feel like I'm more of a part of the music when I'm hitting the pads, you know. Some people like to draw their music. I'm not against that at all, but this is how it works for me.
JUST BLAZE
I was using all the MPCs from the 60 II up to the 4000. Nowadays I pretty much do everything in Logic, but the MPC is my favorite piece of hardware for sure. Some people like to draw their music, which is more popular than you'd think. But music for me is such a hands-on thing. There's a certain element of imperfection that comes from playing as a normal human being. If you draw everything and you don't know how to draw something to make it feel human, you shouldn't be doing it that way.
AYATOLLAH
Why do you think Just started on the MPC60 II? Because I showed him how to use it! Just Blaze worked at Platinum Island Studios, and he used to engineer a lot of my sessions. This is a true story: It was me and Tragedy Khadafi, he was recording a song for his album, that I produced, a cut called "Lift Your Glass." The song was bananas. Just Blaze engineered the session and he saw me working on the MPC60 II, like, "How the hell did you do all this on that one machine right here?" And I showed him. The funny thing was, Just Blaze used to use the Triton keyboard to make a lot of his beats. But after he saw me working on the MPC60 II, right after he started buying MPCs. He would pick my brain, like "'Tollah, how do the drums do this, how do you do that? Yo?"
The Takeover
At the turn of the millennium, it all came together at Baseline Studios in Midtown Manhattan. With everyone from Jay himself to Memphis Bleek, Beanie Sigel's State Property crew and the Diplomats competing over beats and studio time, Baseline resembled a boot camp in which creative juices and tension could rise at any moment.
An early result of Just Blaze's newly formed liaison with the Roc came in the form of The Dynasty: Roc La Familia. Officially billed as a Jay Z solo album, the label compilation showcased a new and powerful soul sound, spearheaded by Just and Kanye. Rather reluctantly, Roc co-founder Dame Dash had also signed Kanye as an artist, mostly in an attempt to keep him around as an in-house producer. It was not before 2002 that Ye famously had his solo breakthrough, rapping post-car accident through wired-up jaws over Chaka Khan's "Through The Fire." Simultaneously, the Heatmakerz were working on the lion's share of Dipset material, while Just and Ye mapped out The Blueprint for Jigga.
JUST BLAZE
Roc-A-Fella was where it was at. If you ask me about my favorite MCs on those beats, I would just say the entire Roc-A-Fella camp, because that whole roster helped define the sound of this era. Obviously, the work I did with Jay Z helped start the movement, but some of the other artists contributed in different and great ways, too.
AYATOLLAH
I was happy and proud of myself and the other producers. I'm not against any musician doing what they do. But at the same time, I was on the fence because I felt I could've gotten a call to be involved with maybe even Blueprint 1 or Blueprint 2. I had the music for it at the time. I was like, "Damn, if Jay Z hears these beats, oh my God, he loses his mind!" But he ain't even got a chance to hear it. I'm not bitter at all, really. But I went to Roc-A-Fella and Def Jam a lot of times and play music for them, when Jay was doing the Blueprints. Everybody was coming to the office like "Wow, who is this dude?" I don't know, it didn't happen for whatever reason. But I was ready.
RSONIST
There's definitely competition. There's competition on every aspect of the game, from producer to producer, from artist to artist. Out of Baseline you had different producers like me, Just, Kanye, Chad "Wes" Hamilton. Everybody wanted to make the best beat on the best album. Dipset was heating up and I was doing the majority of Dipset. I'm sure Just and Kanye would've liked to do the majority of Dipset, the same way when Just was working with Jay, I wanted to get on Jay's album. But that was what made everybody what they were. And that's what's missing in the internet era: The personal side of this shit is gone. You don't get to see the natural reaction of somebody to your music via email.
Dipset Forever
For the core of Dipset – Cam'ron, Juelz Santana, Jim Jones and Freeky Zekey – Baseline was less of a hangout than a place of business. Being the youngest addition to Roc-A-Fella, the four always tried to cut up multiple records per day. Inevitable alpha male pettiness aside, some of the swelling tension between Dipset and the Roc stemmed from the distribution of studio time and instrumentals. Apparently, Just Blaze's "Oh Boy" was originally meant for Jigga (there's even an existing version of the finished track with a Jay Z verse taking shots at Nas), while Kanye wanted Dipset to record on the beat that became Jay Z's "Izzo (H.O.V.A)." This competitive spirit peaked with Jay's and Cam's "Welcome to New York City," the recording of which Dipset remember as more like a punch-for-punch pub brawl than a regular session.
However, with Cam'ron's 2002 album Come Home With Me and the crew sampler Diplomatic Immunity a year later, Dipset fully delivered on their promise of taking over the game (or this city/world/your girl, respectively). Their swagger and flamboyant rhetoric felt outrageous in and outside of Harlem – especially since it was performed in uniforms ranging from 6XL tee's to construction worker helmets and the infamous all-pink fur coats. As is custom with micro-scenes, once they get adopted outside of their natural habitat, the appropriators tend to overdo it. Even in Europe, Dipset had official (SAS Gang) and non-official acolytes. That all is to say: When Dipset spoke of a movement, they were actually leading one – and it was marching to the beat of Just Blaze and the Heatmakerz (and "a couple of just miscellaneous mediocre producers" as Juelz Santana told Miss Info in an RBMA lecture.)
RSONIST
It was like a perfect marriage. Dipset never questioned how busy those beats were. A lot of the beats you heard on Diplomatic Immunity, I had already made before I met them. It wasn't like I created that sound for Dipset, they just were the first people that got it. So we became synonymous with each other.
EDDIE HUANG
First time I heard "Dipset Anthem" was on Green Lantern tapes and I never switched up. I still listen to Dipset two or three times a week. I just fucked with it cause Killa, Juelz, Jimmy and Freeky had the most heart. They didn't give a fuck, the bars were crazy, but they also weren't trying to "be about bars." They weren't nerds about it. They just knew they were the nicest and there was a real class clown derelict vibe to all their shit talkin' bout "thick chicks in sandals." I was dying when I heard that the first time. My homie at the time dated this fly joint, but she wore Reef sandals and the feet always stank when she took them off. When I hear "Dipset Anthem" I still laugh about that shit.
RSONIST
"Dipset Anthem" is essentially a love song! If you know the original reggae record, Sanchez's "One In A Million," it's a love song. I found the most exciting part of the tune and tried to keep that feeling for the length of the record. That's really the way I approach things. I'll stray away from that part that everybody else would sample – it's just too predictable.
JUST BLAZE
I remember Jay was holding the beat to what later became Cam'ron's "Oh Boy." I think he wanted to put it on Blueprint 2, but then he forgot about the beat. Kyambo "Hip-Hop" Joshua, who was an A&R at Roc-A-Fella at the time, gave Cam'ron a book of CDs and my CD was in there. Jay apparently decided not to do anything with it. [Roc engineer] Young Guru called me and asked me if it was cool to use it, I was like, "Yeah." They finished the record and 20 minutes later it was on the radio. It was crazy.
AYATOLLAH
I was indifferent about the evolution of the sound. When other producers sped up the samples like super fast, when it really started to become "chipmunk soul," I thought it took away from the impact of the music. It took the soul away a bit. I was like "Nah…" Of course, these tracks are enjoyable, just for me personally it lacked feeling and spirit. Again, nothing against them, because it clearly worked.
RSONIST
Dipset music, some of it was silly! Joking around, saying silly shit, and people appreciated that! When you look at something like "Purple Haze" – the song is saying "you're my crutch," like, you're the only person that I have. I'm thinking they gonna make a sentimental song about their families. And Cam makes a song about smoking weed! To me that was dope because that was his interpretation of what the music was saying to him.
There was sentimental tracks, too. You can actually hear my daughter on "Daddy" by Juelz Santana, I sampled her and put her in the background. If I'm not mistaken, Juelz's son was younger than my daughter at the time, I don't know if he was talking yet.
To me, Cam and Just Blaze's "I Really Mean It" is the greatest chipmunk soul song of all time.
EDDIE HUANG
If I'ma be a critic and break it down for cats, Dipset stayed in the interior of Harlem World and sat down in the every day. Other rappers stop the track and want a cookie when they rep something real, but Dipset did that every single word. All these people got A&R, creative directors, influencers, etc… they're all vultures picking off someone else's life trying to make it their own. Killa and them didn't have to take nobody's shit, they were living it: "The game abuse it, there's pain in music." That's the realest shit.
RSONIST
Being affiliated with Dipset was everything at the time. I honestly told them, I would charge less for the beat if they shout me out at the beginning. But they always paid me what I asked and shouted me out anyway. I knew how important that was, because in my head, I wanted people to know who did this beat. Those records were like billboards for us. When somebody heard that, they might've gone, "Who the fuck is Heatmakerz, go get them on the album." Whether it was working with Kay Slay, Lil Flip or T.I., everybody knew Heatmakerz from Dipset shouting us out.
EDDIE HUANG
I was such a fan, I even got Cam to do the theme song to my show, Huang's World. It was a family thing. I'd met Killa a few times through my boy China, through Fool's Gold Day Off. We spoke on the phone about ideas and Cam liked our online show, especially the Miami episode. He was bugging that we did a food show on the Bangbus. He sent the song, I listened on my iPhone in the Taipei airport and it was a wrap. Son said "chicken, chicken, turkey, bacon," I was dying.
To me, Cam and Just Blaze's "I Really Mean It" is the greatest chipmunk soul song of all time. You will literally see dudes bow their heads and pray to the universe one time when those horns come on in the club. If my girl is with me and that song comes on, she will literally put her arm on my shoulder and be like "He's about to have a moment." Y'all gonna play it at my funeral, I REALLY MEAN IT. It's Just Blaze doing his best Kehinde Wiley flipping King Arthur horns, laying down shorty's sample screaming "don't go" just so Cam can talk up and down the shit. It's dark humor class clown shit with a story to tell.
And this…


"Y'all just kids
see what I just did
took a couple bars off let JUST live"
("I Really Mean It")


…is the hardest shout out to a producer on wax ever.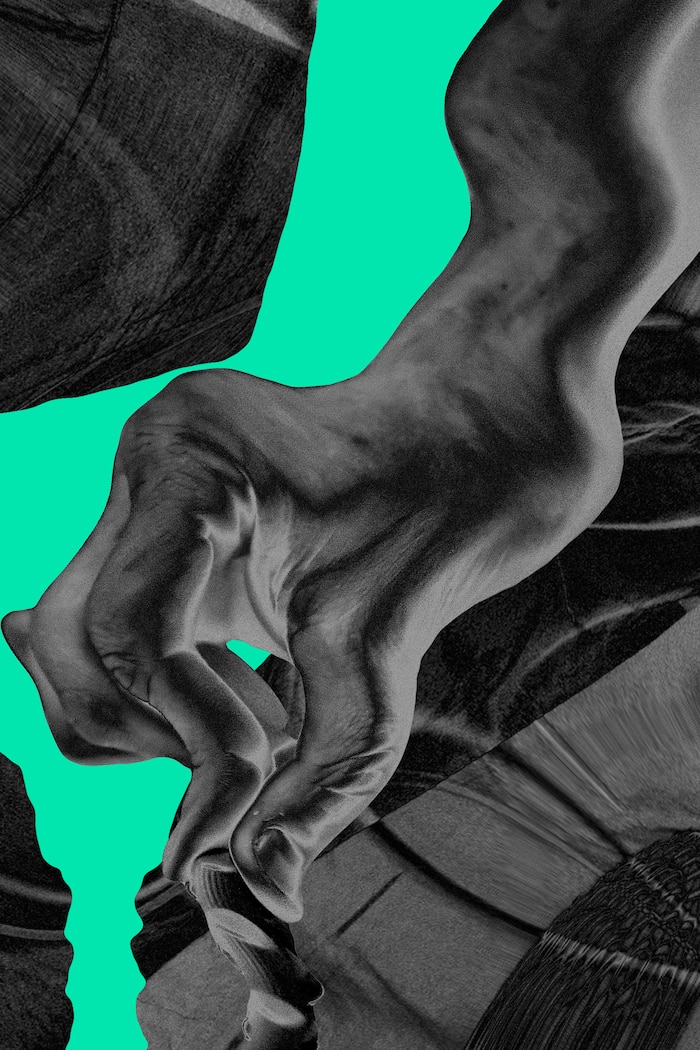 More Than Music
The idea of shining the spotlight on the man behind your music is as old as hip-hop itself. But it's fair to say that the concept of the East Coast superstar producer evolved dramatically since the chipmunk soul era. Just Blaze revolutionized the producer tag by saying his name at the top of each track, a strategy that has become common practice among today's producers, from DJ Mustard to Metro Boomin. Branding one's productions was especially important since hip-hop in those days was defined by rapidly changing trends and sampling fads.
RSONIST
We changed the way that people looked at sampling.
AYATOLLAH
The record label was taking care of clearing all the samples back then, Rawkus Records had a department just for that. I didn't have to worry about that, all I had to do was to give them the sample information.
I one day have to meet Aretha Franklin, just to thank her.
JUST BLAZE
Every sample is different. The same people who were difficult back in the day are probably the same people who are difficult now. And those are generally people who don't need the money. I think overall it is easier to clear samples now, because nobody is sampling anymore. So publishers are more likely to get all the money they can get.
AYATOLLAH
It all depends on the artist, some of them really don't mind, others don't want their music used at all, and I respect that. I'm just fortunate enough that Aretha Franklin gave us clearance to sample her records. The cool thing was, Rawkus actually sent her a copy of the Black on Both Sides album. She heard the song that I sampled her for and she loved it. That's why she gave us clearance, because she genuinely liked it. I one day have to meet Aretha Franklin, just to thank her.
JUST BLAZE
Here's an example for how things changed. I had done the high-pitched Middle Eastern samples a few years before it became cool to sample that kind of stuff. I'm not saying I was the first one to do it, although I probably was the first. It's funny, a record like "React" by Erick Sermon and Redman sat around for years! Redman had the demo for a long time and he never knew what to do with it. And then that sound became a hit, it was really popular all of a sudden. Erick Sermon remembered that he and Redman had a record by me that had that feel. Interestingly enough, a lot of people – simply because it was music they were not familiar with – they didn't even know who they were sampling, let alone seek clearance. Even though some of the original artists were super-duper celebrities and legendary acts in their countries. And here we are, lazy Americans, sampling their music... I feel a lot of that style went away after Lata Mangeshkar sued Dr. Dre and Truth Hurts and got all that money. I'm pretty sure after that people went, "Yeah, no, never mind, we're not gonna do that." That must be a big part of the reason that sound came and went.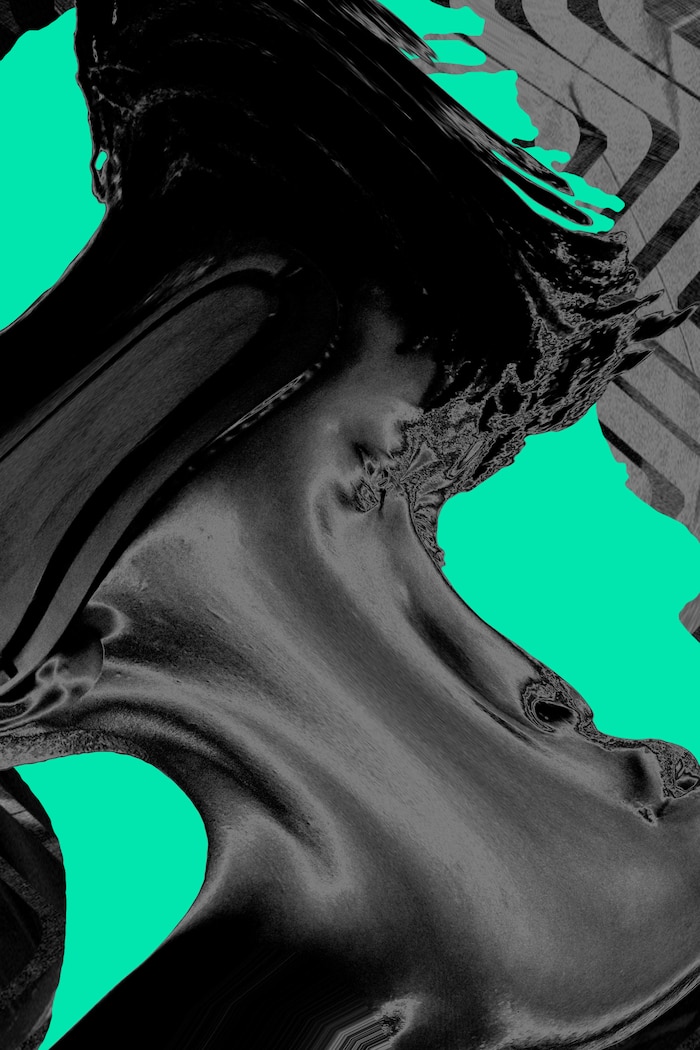 Fade To Black?
One might argue that the demise of chipmunk soul started with Jay Z's three-year hiatus from music in 2003. The Black Album, an unashamed victory lap of an LP, got its most anthemic moments from Kanye's and Just Blaze's productions. By all accounts, Roc-A-Fella was pretty much Dame Dash's operation, with Jay Z inhabiting a Lebron-like role as the roster's de facto boss and most valuable asset. Following Jay's announcement that he was leaving the rap game, Dash and Jay had their own internal quarrels, and with Dipset firmly on Dash's side, the foundation of Roc-A-Fella started to crumble.
The Dipset movement had peaked in 2003 with the release of Diplomatic Immunity, anyways. Its sequel, Diplomatic Immunity 2, came out on Koch Records only one year later, but failed to carry the same excitement. (Cam's and Juelz's respective solo albums Purple Haze and What The Game's Been Missing did considerably better in that regard.)
Kanye, on the other hand, had by now established himself as a solo artist and as the producer with the most sustainable vision for the chipmunk sound, partially by bringing it back to its roots. By the end of 2005, Ye had already given Twista the biggest look of his career with "Slow Jamz," released The College Dropout and Late Registration, and tailored a more spiritual version of the genre for Common's acclaimed Be, making Chicago a hotbed of pitched soul variations that still worked for rap purists. The ecstasy of the style lives on in some of Ye's later, more gospel-tinged work. Just Blaze continued to refine his highly energetic beats for the likes of Kendrick Lamar, Eminem, Drake and Beyoncé, while the Heatmakerz and Dipset recently appeared back on the scene together.
Most importantly, the very specific impact of lower digit BPMs and breakneck-speed soul samples sparked a legacy outside of New York, helping to bridge the gap between Harlem, Atlanta, Texas and New Orleans – and, once again, between hip-hop and contemporary club music.
RSONIST
We kind of laid the alley-oop for trap music. Just like RZA gave us the alley-oop to take it to another level. This shit is all evolution.
At the time when we came in, the template of music was 90 BPM or better. "Mo Money, Mo Problems," Jay Z's "Sunshine," etc… When I came with Dipset, we slowed music down to 65 BPM, which in the trap world equals 130. Down South dudes usually had a slow, slurry type of flow, chopped & screwed and shit like that. So now we came with "Killa Cam" and "Postman" ["Oh Yes"]... the bounce of "Postman" is the same bounce as a trap beat! If I put 808s in there and add some faster hi-hats, that shit is a trap beat. "Wait a minute – Mr. – Mr. – uh," that's the trap bounce! We helped shift where music was at at the time, we brought it down to shit that had like 80 BPM. Trap music had the perfect assist from that to transition into what it is. Also, I ran into a bunch of EDM DJs taking some of the shit that I've done and turn it into EDM, because it already comes pre-energized for the crowd.
JUST BLAZE
Hits are about energy. I played rap shows, I played EDM shows, I played huge festivals. And I feel like the reason why I can do that as well as still make hit records, is because my records are all based on a certain, sometimes frantic energy. I feel that separates me from other guys, it's what sets me apart. Not in a better or worse way, just in a very different way.
Being attached to an era, there's worse things that could happen to you
RSONIST
Dipset was so big in the South, because the music was slowed down and it was easier for them to vibe to as opposed to, let's say, M.O.P. I worked with Gucci, Lil Wayne and with Young Jeezy. My record I did with Jeezy never made his album though. Crazy story, it was gonna be Jeezy's first single off his first album. And then Jim and Juelz did a freestyle to the same beat and threw that shit out. Jeezy heard it and was like, "I can't use the beat anymore." So I ended up losing that. But I had a record with T.I., Jim Jones and Bun B on Jim's first album. When the transition into the 808 Mafia's and the Mike Will's happened, they switched some of the formula around, they made it into their own. I know we helped transition the two worlds.
AYATOLLAH
I don't think production-wise I left behind anything in that era, really. I switched up certain little things, nuances. I incorporated more to the production but I didn't leave anything behind. If it's not broke, why fix it?
JUST BLAZE
I feel like I didn't leave anything behind in that era necessarily, because there is always a way to take something old and make it new. One of the big records I had in recent years was with Baauer, a song called "Higher." That's a perfect example of taking something very old and making it new while keeping the energy. So for me it's not so much about leaving things behind, it's more about keeping what I've learned and apply it to the future. And about being able to go back to your own past to create a new future.
RSONIST
Being attached to an era, there's worse things that could happen to you. People could not mention your name with that era – that would probably be more of a slap in the face than anything. I appreciate people saying that it brings them back to a certain point in their childhood or their college years. I'm happy about that. I just think that I'm more efficient now. Even the new Dipset shit we did, "Once Upon A Time." I wanted it to feel like 2001, but I didn't want it to have the same elements, like we didn't get any better since then. I wanted the beats to sound strong, the drums to sound heavy. I wanted everything to sound like it was on steroids, a perfected version of what we used to do.
That's what it takes. Today we don't have the luxury to make music at the pace we did ten or 15 years ago. All producers are searching for a record that can last and carry them for however long. You now need a record that lasts three month in order to fuel your year financially. That's where we're at: Music is different now and we as producers need to figure out a way to approach it that's not gonna burn us out.