Under the Covers: Gender, Race and Sexuality in Sylvester's Cover Songs
Chrissy on how the incomparable disco artist transformed the songs of others to tell his truth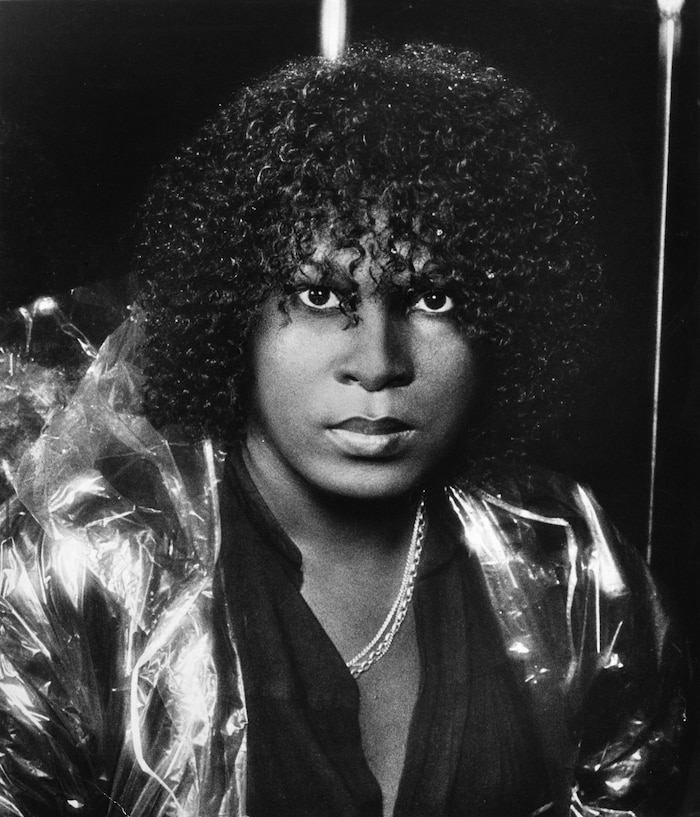 Musically, the disco singer Sylvester was known for his powerful falsetto, and for merging the gospel-inspired, R&B strand of disco with the more thumping, mechanical, synth-driven side of the genre – an innovation that paved the way for house, techno and the innumerable genres that came in their wake. But Sylvester is also known as a landmark gay rights figure. As a fixture of the Castro, San Francisco's gay neighborhood, during the era of trailblazing LGBT politician Harvey Milk and through the AIDS crisis, up until his death in 1988, Sylvester was an openly gay musician at a time when almost no one in the music industry was openly gay. Furthermore, he was gender fluid in a very visible and unapologetic way before terms like gender fluid, genderqueer or nonbinary existed, and he was a person of color doing all of this at a time when gay culture, particularly in San Francisco, was largely centered around whiteness, masculinity and conformity.
The cult film director John Waters called Sylvester "Billie Holiday and Diana Ross on LSD." Others called him "The Queen of Disco," and compared his androgynous style and outlandish performances to Grace Jones. And much like Grace Jones, covers were a substantial part of Sylvester's act: He recorded over 25 of them during his career.
Sylvester did something unique with his covers, consistently choosing material that allowed him to reinterpret the lyrics as much as the music; he had an uncanny knack for selecting songs that meant one thing in their original versions, but could mean something completely different when performed by a feminine gay black man.
Sylvester was the first to bring this queer recontextualization to a pop music audience, largely using cover songs as his vehicle.
Sylvester's covers were often a commentary on sexuality, gender or race, at a time when the music industry was incredibly hostile toward open discussions of such issues. (This was the period when popular artists like Elton John and Liberace were still under tremendous pressure to stay closeted). And of course, gay culture has always been about repurposing and reclaiming – the aesthetics of camp, or the word "queer" itself, or drag performance (which is often built on clever reinterpretation of songs specifically) – but Sylvester was the first to bring this queer recontextualization to a pop music audience, largely using cover songs as his vehicle.
Sylvester grew up singing in Pentecostal churches in Los Angeles, but ran away as a teen and ended up joining the Cockettes, a pansexual acid-drag-performance troupe/hippie commune in San Francisco. Sylvester idolized classic female jazz, blues and R&B singers, so for his shows with the Cockettes he would often perform as singers he loved, like Bessie Smith, Lena Horne and Josephine Baker. He then formed a rock group called Sylvester and the Hot Band, where he performed his own songs in clubs around San Francisco, as well as covers like Dionne Warwick's "This Girl's In Love With You," which was itself a cover of "This Guy's In Love With You" by Herb Alpert. Tellingly, Sylvester performed it with the "girl" lyric from Warwick's version.
When Sylvester and the Hot Band signed with Blue Thumb Records in 1972, Sylvester took his clever song reinterpretations from the stage to the studio. His versions of Neil Young's "Southern Man" and Leonard Cohen's "Hey, That's No Way To Say Goodbye" discuss racism and betrayal, respectively, with a gravity and sense of personal experience not present in the originals. But it's his reinvention of Gram Parsons' "She" that stands out from this era. The original song was a white Southerner-turned-LA country-rocker's weirdly idealized imagining of Southern African-American womanhood, about a black woman in the south who "worked and slaved" in "a big old field" and "wasn't very pretty" but "she sure could sing." It conspicuously fails to consider the suffering experienced by its subject – it's as if the Eagles had penned Disney's Song Of The South.
Sylvester sang the song as if he was the "She" in question, and, without really changing the lyrics, transformed "She" into a powerful affirming statement about himself, his voice, his blackness, his gender fluidity, his stage presence and his background in the church. The lyrics at 0:55 sum it up nicely:
She could sing
She had faith, she had believing
She led the people all together singing
Praises of joy to the Lord up above
Hallelujah, hallelujah
Eventually the Hot Band fell apart and Sylvester made a move toward the dancefloor. He started working with a local gay bar lighting technician and synth genius named Patrick Cowley, whose cutting-edge creations helped form the Hi-NRG disco aesthetic of Sylvester's biggest hits, like the gay anthems "You Make Me Feel (Mighty Real)" or "Do Ya Wanna Funk."
But even as Sylvester's sound changed, his use of cover material continued. Take, for instance, his 1979 cover of Ben E. King's "I (Who Have Nothing)," which itself is a translated version of the 1961 Italian hit "Uno Dei Tanti" by Joe Sentieri. King's version hinges on an old-fashioned, patriarchal pop music cliché: the working-class man who is in love with a rich woman, but can't afford the fancy lifestyle she demands. King's narrator hopelessly looks on as she is wooed by a man of greater means:
I, I who have nothing
I, I who have no one
Adore you, and want you so
I'm just a no one
With nothing to give you but oh,
I love you
He, he buys you diamonds
Bright, sparkling diamonds
But believe me
Dear when I say
That he can give you the world
But he'll never love you the way
I love you
Sylvester switches "he" to "she" throughout the song, seemingly turning "I (Who Have Nothing)" into a song about a gay man in love with a straight man.
I must watch you
Go passing by
Wrapped in the arms of someone when, darling, it's I
Who loves you
She, she buys you diamonds
Bright, sparkling diamonds
But baby I love you so
She can give you the world
But darling she'll never know
How much I love you
Don't you know that I love you
It's not just the gender pronouns that get flipped, either. Instead of singing "he'll never love you the way I love you," Sylvester sings "she'll never know how much I love you." This version isn't about unrequited love; it's about secret love. Sylvester also omits the line "I'm just a no one with nothing to give you" from the original, instead repeating "I must watch you go passing by, wrapped in the arms of someone when, darling, it's I who loves you." This shifts the song's focus from money to the voyeuristic elements of the original text. To close out the track, he takes the following verse and repeats it five times, extending the song to over ten minutes: "Take you any place she wants / To fancy clubs and restaurants / And honey I can only watch you with / My nose pressed against the window pane." This focus on secrecy and voyeurism repaints "I (Who Have Nothing)" as a song about the isolation of gay life, and the feeling of being trapped on the outside looking in. It's one of the first mainstream recordings to broach the subject, and it paved the way for groups like Erasure, Bronski Beat and Pet Shop Boys to discuss similar topics in the 1980s.
The overall feeling is one of optimism, resilience and standing by the values of love and togetherness.
For his 1980 album Sell My Soul, Sylvester included a cover of Little Willy John's "Fever," originally made famous by Peggy Lee. Sylvester left the text mostly unchanged, but added a repeating motif from his back-up singers: "Fire shut up in my bones." It starts four minutes into the song, extending it into a trancelike dancefloor cut much like "I (Who Have Nothing)." That motif is actually a quote from the Bible, attributed to the prophet Jeremiah. After being ridiculed, beaten and imprisoned for speaking his truth to the people of Judah, Jeremiah pleads with God: "The word of the Lord has brought me insult and reproach all day long. But if I say, 'I will not mention his word or speak anymore in his name,' his word is in my heart like a fire, a fire shut up in my bones. I am weary of holding it in; indeed, I cannot."
In the black Pentecostal tradition in which Sylvester was raised, this passage from Jeremiah is taken as a scriptural endorsement of direct, ecstatic religious experience, and is well-known and oft-quoted. By referring to it, Sylvester connected the central metaphor of heat and passion in "Fever" to Jeremiah's inability to hide his own truth, all while subtly hinting at same-sex romance and coming out, and simultaneously winking at the former Pentecostals in his audience. A huge amount of dance music culture – specifically the concepts of ecstasy, trance, communion and togetherness – came to us through the black Pentecostal church, and many LGBTQ people of color throughout dance music history were ex-members of these churches, trying to build scenes and spaces that provided the community, spirituality and awe of their early lives in the church while accepting their sexual and/or gender identities. With the addition of one small line, Sylvester turned "Fever" into a coded shout-out to a gay, black, church-raised constituency within dance music.
The next few years would bring massive upheaval for dance music and the LGBTQ community, as well as for Sylvester personally. The homophobic, racist backlash against disco was in full swing, and major labels were dropping their disco artists en masse. Fantasy Records, the label that had released all of Sylvester's disco output to date, had always had a tense relationship with his sexuality and gender presentation. As Fantasy's former press director Terri Hinte put it, "Certain retailers refused to display his albums, and certain radio stations – particularly black stations – refused to play his music, all because of his flamboyant image." The label tried to shape Sylvester's image to be more masculine, like a Teddy Pendergrass-style R&B singer, but Sylvester refused to be toned down. In the words of his collaborator James "Tip" Wirrick, "They tried to keep him androgynous. Short hair, dressed like a man – it didn't work very well, but they tried it. They tried to keep him marketable." All of this raises the question: Would Fantasy have balked at a lyric like "She'll never know how much I love you" if Sylvester had written it himself? Sylvester's manner of speaking through other people's lyrics allowed him to discuss aspects of his life that capitalism and homophobia discouraged him from addressing directly.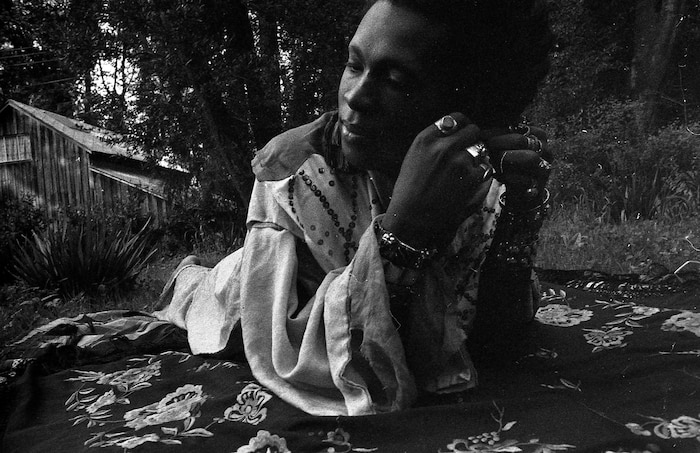 The tension with Fantasy Records over Sylvester's image, combined with the change in mainstream music tastes, caused the artist and his label to part ways in 1981. Almost simultaneously, Sylvester acrimoniously split with manager and record producer Harvey Fuqua, who had failed to pay over $200,000 in royalties. Sylvester moved over to Megatone Records, a San Francisco-based gay disco indie label co-founded by his friend and collaborator Patrick Cowley. Though it was a step down in terms of mainstream influence, it would afford him greater creative freedom and accommodate his sexual orientation and gender identity. But just as Sylvester's career seemed back on track, Cowley became sick with a mysterious illness. In November 1982, Patrick Cowley passed away, one of the first 1,000 patients to die from AIDS.
At this point very little was known about the disease. The term "AIDS" wasn't even coined until July 1982, and in June 1982 the Centers for Disease Control published a report hypothesizing that the illness might be caused by poppers or ecstasy, two drugs favored in the gay club scene. HIV hadn't yet been discovered, there was no test or treatment for AIDS, no celebrities had it, no advocacy group existed for the disease, President Ronald Reagan refused to acknowledge its existence and it was unknown whether the disease might be transmissible by toilet seats or mosquitoes or kissing or handshakes – all of which culminated in a mass hysteria about AIDS that was often expressed as homophobia. Many Americans, including some Republican lawmakers, called for AIDS patients to be added to a special government registry, placed in quarantine camps or even deported. It was in this climate in 1983 that Sylvester released Call Me, an album which served as his response to the AIDS epidemic, on an overtly gay label founded by his close friend who had passed less than a year prior.
Call Me's Side A opens with an original song called "Trouble In Paradise," a sad breakup number that Sylvester referred to as his "AIDS message to San Francisco," and then closes with an excerpt of "He'll Understand and Say Well Done," a funereal gospel song about death, the afterlife and meeting one's maker: "If when you give the best of your service / Telling the world that the Saviour has come / Be not dismayed if your friends don't believe you / I know that He'll understand and say 'Well done.'" It echoes Jeremiah's theme of having the courage to be yourself in the face of ridicule, but adds a layer of optimism and hope in the face of defeat, all couched in another nod to Pentecostals. Considering Sylvester's disheartening experience with Fantasy Records, and the death that was all around him in the Castro, this is a powerful and affecting statement. Then, in somewhat of a 180-degree turn, Sylvester opens Side B of Call Me with a cover of "One Night Only."
"One Night Only" is from Dreamgirls, the 1981 hit Broadway musical that fictionalized the story of the Supremes, whose original lead singer, Florence Ballard, was eventually replaced by Diana Ross and forced out of the group by their management at Motown. Dreamgirls was wildly successful when Sylvester was working on Call Me, and it's easy to imagine how its themes would resonate for someone who idolized the Supremes (or classic female R&B acts in general) and felt wronged by the music industry. The song Sylvester chose comes late in the second act, when Effie White (who represents Florence Ballard) attempts a comeback after being forced out of the Dreams (AKA the Supremes). White releases a slow R&B single called "One Night Only," and the Dreams make their own disco cover, which competes in the charts with Effie's original. The lyrics of "One Night Only" are about casual sex, sadness and a sense of loss, written shortly before the AIDS crisis from the perspective of a straight woman. When Sylvester sings it two years later, it's hard not to interpret "One Night Only" as a song partially about AIDS, especially since it comes right after the death-themed "He'll Understand" on the album.
Shortly thereafter, in what was either a brilliant meta-A&R decision or a truly strange instance of life mirroring art, Megatone Records signed and released a competing version of "One Night Only:" it was an uptempo dance version (just like in Dreamgirls), and it was performed by Scherrie Payne, a real-life former member of the Supremes. To add another layer, Sylvester's Call Me closes out with a cover of the R&B classic "Band of Gold" by Freda Payne, Scherrie's sister (and another of Sylvester's idols). Now we have a complex, interwoven, conceptual Easter egg, built from cover songs, as a way to understand what Sylvester and the LGBTQ community were experiencing in the early 1980s.
The original "Band of Gold" was a huge R&B hit that also crossed over into gay clubs, due in part to lyrics that seemed to describe a woman unknowingly marrying a gay man. Holland, Dozier and Holland, the songwriters, didn't see it that way, but it's easy to understand why gay audiences did, with lyrics like:
We kissed after taking vows
But that night of the honeymoon
We stayed in separate rooms
I wait in the darkness of my lonely room
Filled with sadness, filled with gloom
Hoping soon
That you'd walk back through that door
And love me like you tried before
Sylvester had just been abruptly dumped by his partner – a man with whom he had exchanged rings and referred to as his husband – and so this cover of "Band of Gold" was essentially recorded as a call-out. Sylvester omitted the "separate rooms" part of the text (the only part that was interpreted as gay in the first place), changed "love me like you tried before" to "like you did before," and added his own intro, turning "Band of Gold" into a more personal breakup song.
Also significant is this song's central image: the wedding ring. Much like the "(S)he buys you diamonds" line from "I (Who Have Nothing)," Sylvester used a lyric about jewelry (and by association, the culture's gendered ideas of who wears and enjoys jewelry) to color a song's meaning. To be an openly gay man performing a song about wedding rings in 1983 was to make a statement: Sylvester was married to his partner whether society chose to acknowledge it or not, and "Band of Gold" affirms that. And so the Call Me album – built on gospel and R&B references as a lens to focus on death and loss in the gay community – ends with another R&B classic about loss, beloved in the gay community, but with a defiant gay rights message from Sylvester added in the subtext.
Another of Sylvester's covers to comment on gay life during the AIDS epidemic is his 1984 rendition of "Lovin' Is Really My Game." The original, by Brainstorm, was a disco hit in 1977, and at nearly 140 BPM it was a fast number for that era of dance music. The lyrics portray a woman going to nightclubs to pick up men (even though she hates dancing). By 1984 there had been 7,500 AIDS deaths but still no virus or blood test discovered, and cities like San Francisco and New York were putting legal pressure on bathhouses and gay bars to close. Simultaneously, the music in gay clubs was getting even faster and more mechanical – a subgenre called Hi-NRG that Sylvester and Patrick Cowley helped to create. The fast tempo of "Lovin Is Really My Game" translated well to that scene, but the 1970s lyrics – about a woman who "can't catch a man" putting on a brave face to go out to party – took on a radically different meaning when sung by Sylvester at the height of the AIDS epidemic, while his friends were dying, he was volunteering at the AIDS ward of the hospital in his spare time and the government was trying to shut down the very places he was singing about. But when the song resolves with the title line, "Lovin' Is Really My Game," repeated over and over as another of the trancelike motifs Sylvester loved, the overall feeling is one of optimism, resilience and standing by those values of love and togetherness on which the dance music scene was built.
Sylvester repeated this trick throughout his career: He saw potential in other people's lyrics, and how he could use them to discuss his sexuality, gender, race and experience. Then he built extended, trancelike dancefloor moments around those discussions. He let other people's songs speak his truth for him, uttering words that a gay, gender fluid black man wasn't yet allowed to say in public, and paved the way for others to speak those truths more frankly. It's hard to find another artist in any genre who has told us so much about themselves through other people's words.