Meet the Visual Artists Featured at RBMA Berlin 2018
For Red Bull Music Academy's 20th anniversary edition, held at the Funkhaus in Berlin, the building's art exhibition was curated by Johann König of the renowned KÖNIG GALERIE. In keeping with the spirit of the Academy, the exhibition brings together works by both up-and-coming and established Berlin-based artists hailing from different generations. The artists' mediums and methods vary considerably, ranging from painting and drawing to photography and sculpture. Many of the works feature dream figures and pop culture symbols, transforming the rooms of RBMA into a world full of creatures and characters that are familiar yet alien at the same time.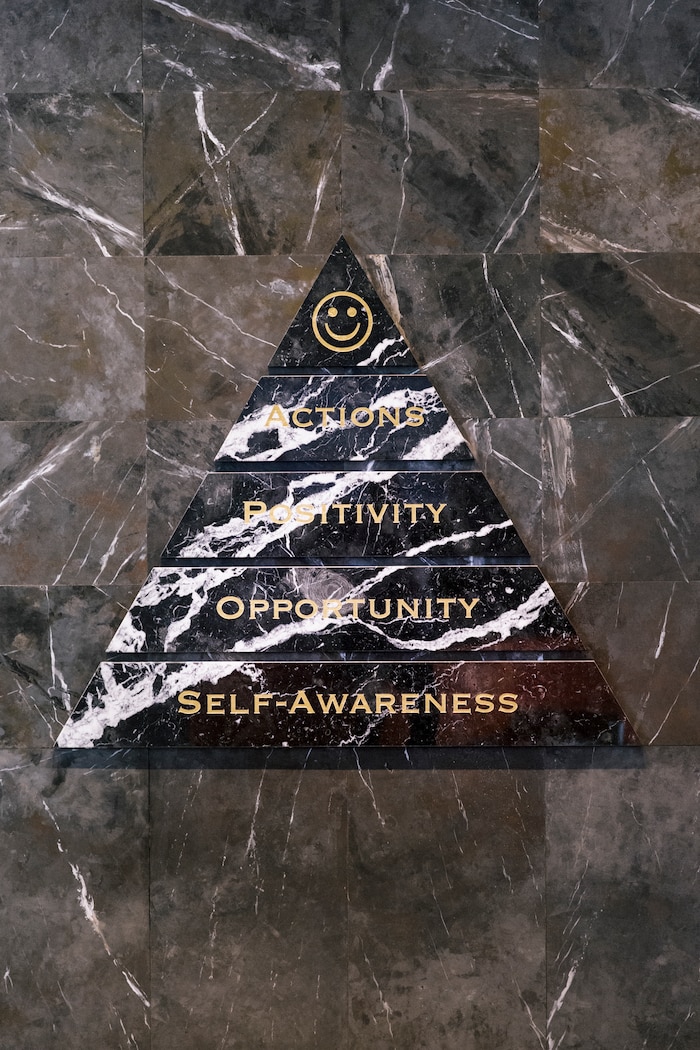 Andy Kassier creates self-portraits, sculptures and installations in which he discusses self-representation in our time. What does it mean to be perfect, to be an influencer and to have prestige? Kassier focuses on the seemingly fundamental relationship between richness and happiness, questioning aspects of beauty, gender and narcissistic behavior in our technologically savant society. Born in Berlin in 1989, he lives and works in Berlin. Selected exhibitions include On the internet, nobody knows you're a performance artist at NRW-Forum in Düsseldorf (2018) and From Selfie to Self-Expression at Saatchi Gallery in London (2017).
One can read certain social concerns into Aneta Kajzer's images: Diversity, contradiction, the irreconcilable. This tension sparks new aesthetic or conceptual propositions. A painter to the core, she produces highly confrontational situations, somewhere between figuration and abstraction. Selected exhibitions include Out of Touch at Künstlerhaus Bethanien in Berlin (2018) and Guilty Pleasure at Warte für Kunst in Kassel (2018).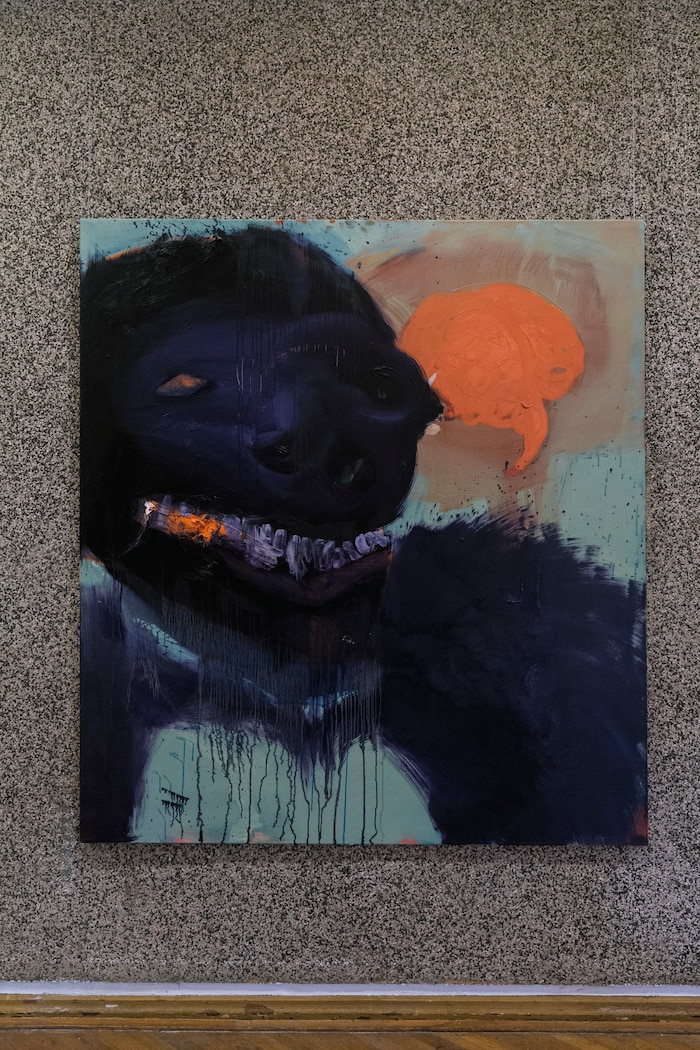 Born in 1981, Christian Hoosen lives and works in Berlin. His drawings, paintings and collages call to mind expressionist poetry, and are full of eccentric characters: Wondrous beings, grimacing faces and comic-like figures, mingled and intertwined to create wild, self-contained universes, evoking the melancholy of failure and imperfection. Selected exhibitions include Christian Hoosen at Galerie Tore Suessbier in Berlin (2018), Villa Schöningen in Potsdam (2015) and Es Muss So Sein at Hamburger Kunstverein in Hamburg (2013).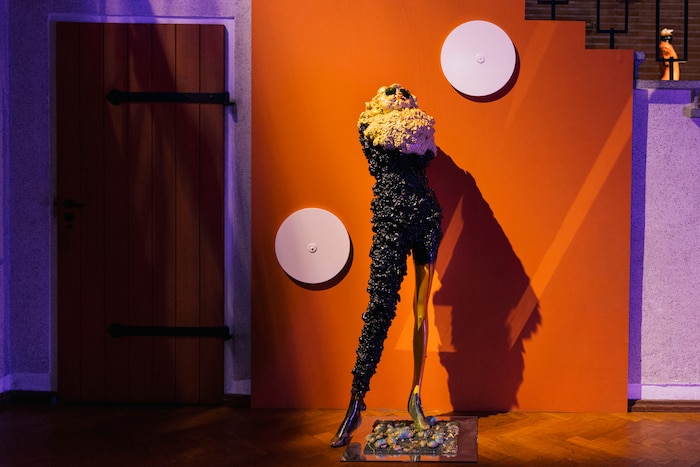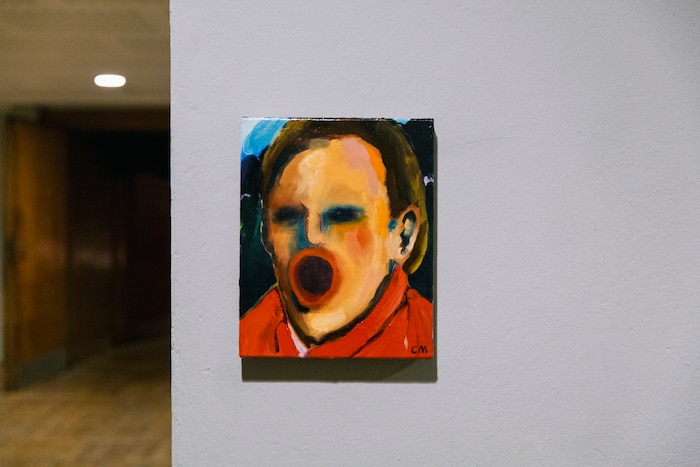 Conny Maier's works reflect sociocultural topics such as poverty, solitude and social conflict. In her large-format paintings, geometrical forms, colorful surfaces and comfortable elements with abstract components blend together. The boundaries between poverty and wealth become blurry. What remains are collages of society. She was born in Berlin, where she lives and works. Selected exhibitions include My body doesn't like summer at Haverkampf Galerie in Berlin (2018) and HIDEOUT FM at Hideout FM Gallery in Los Angeles (2016).
Born in Warstein, Germany in 1988, Janes Haid-Schmallenberg lives and works in Berlin. In his deceptively offhand works, Haid-Schmallenberg shows us a fragmented, coded language. His paintings, sculptures and watercolors balance on the brink of abstraction and figuration, reading like puzzles without a definite singular solution. Recent solo exhibitions include Luck, Logic and White Lies at Storage Capacité in Frankfurt am Main (2018), The Dark Side of Consensusat Gallery Hoorn & Reniers in the Hague (2018) and Bocca Della Verita at Epicentro-Art in Berlin (2014).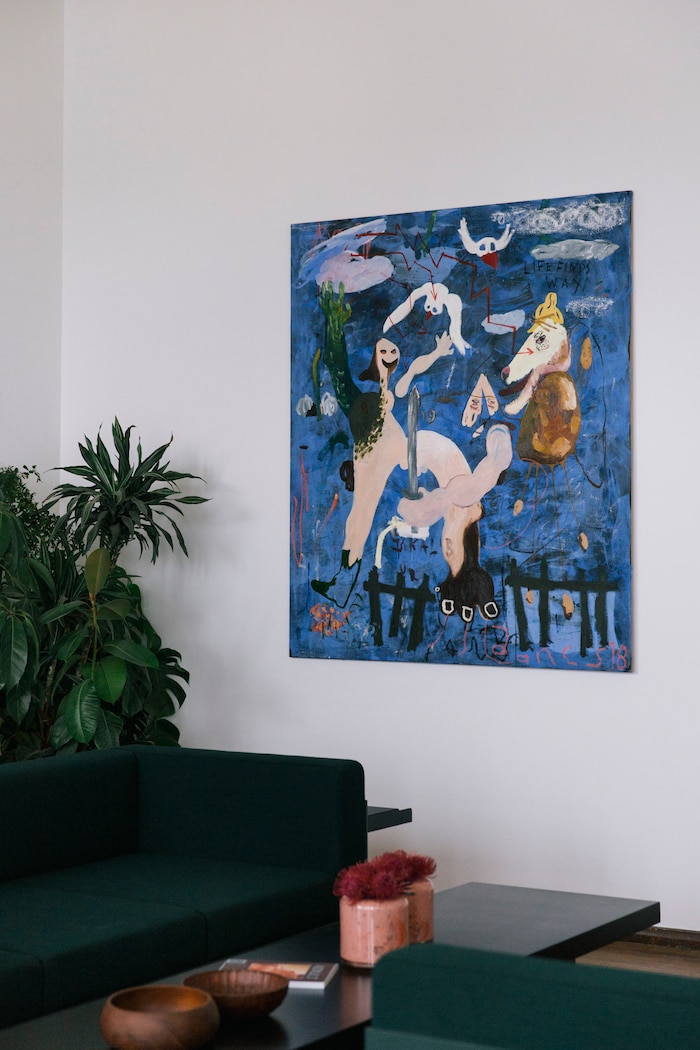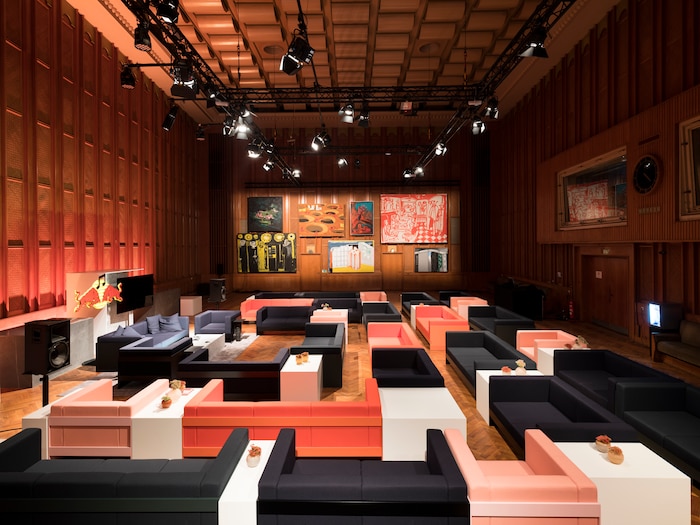 A pioneering figure in the neo-expressionism of the 1980s and an important inspiration for the Neue Wilde, Hödicke explores the vast, evolving urban environment of Berlin in his large-scale paintings, with subjects including shop windows, construction sites and inner courtyards. His prolific body of work includes sculptures, films and paintings. Born in Nuremberg in 1938, he lives and works in Berlin. Selected exhibitions include FRÜHE OBJEKTE - SPÄTE BILDER at KÖNIG GALERIE in Berlin (2018), Ich Bin Ein Berliner at Tajan in Paris (2017) and K. H. Hödicke: Malerei, Skulptur, Film at Berlinische Galerie in Berlin (2013).
Kevin Kemter invites viewers of his work into a world of his own perceptions and experiences. He works in spatial installations, drawings, photographs and texts. He is currently interested in how fiction creates reality and how reality requires fiction. He was born in 1984 in Berlin, where he lives and works. Recent exhibitions include Bildhelmausstellung at EIGEN + ART Lab in Berlin (2017).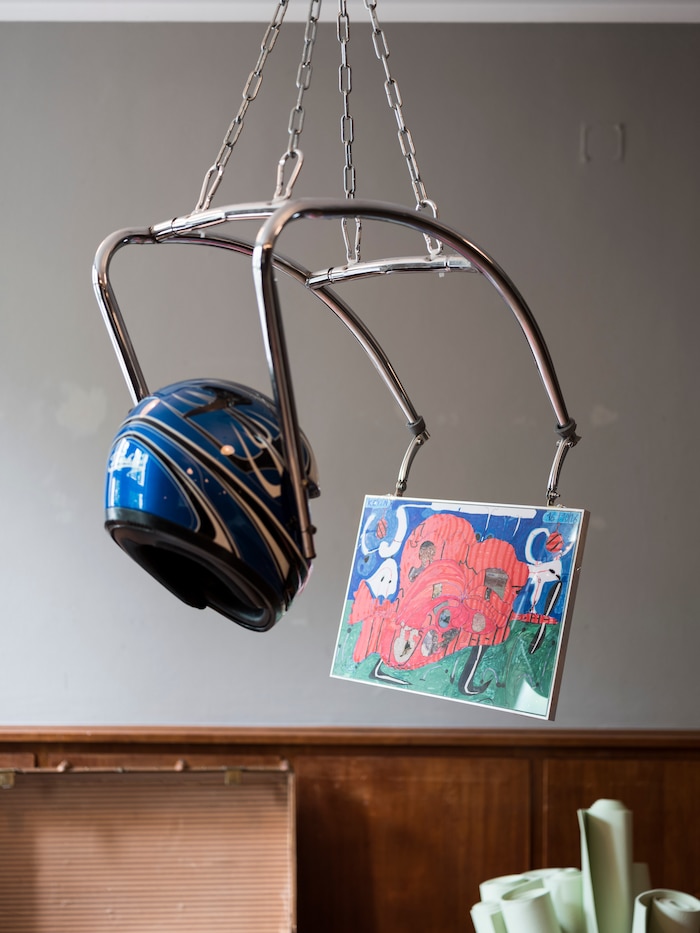 Born in Biloxi, Mississippi in 1982 and based in Berlin, Lindsay Lawson's work spans film, video, installation, photography, sculpture, performance, text and a type of contractual legal agreements she called Arrangements. Her practice often deals with the presence and agency of objecthood in virtual and physical spaces. Recent solo exhibitions were presented at Gillmeier Rech in Berlin and Galerie Lisa Kandlhofer in Vienna. Her work has been exhibited at venues such as Herald St. in London, Frutta Gallery in Rome, LAXART in Los Angeles and Yossi Milo Gallery in New York.
Born in 1983 in Tuchola, Poland, Lukasz Furs lives and works in Berlin and Hamburg. In his paintings and sculptures, he plays with quotidian materials and objects, examining everyday experiences that would otherwise receive little attention in "framed moments." His installations often have a kinetic quality: Wooden planks cascade like a waterfall and walls occasionally burst open. Selected exhibitions include Serviervorschlag at Westwerk in Hamburg (2017) and No one knows what it means, but it's provocative at Galerie 7TÜREN in Hamburg (2016).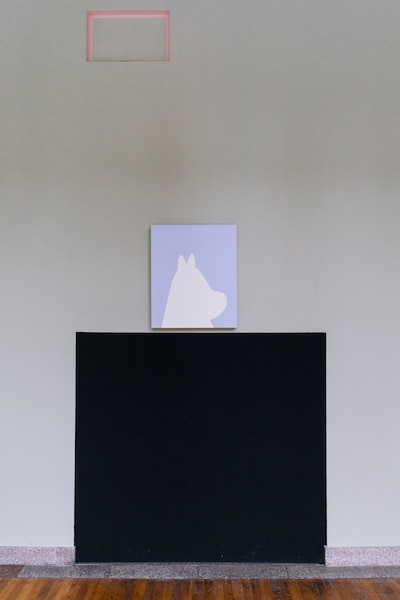 Born in Lindenberg im Allgäu in 1987, Marion Fink lives and works in Berlin and Potsdam. Her dream-like imagery plays with aspects of the supposedly real in stage-like scenarios, mixing signifiers of social media and pop culture with influences from philosophy and literature in puzzle-like collages. Selected exhibitions include Offen Vol.2 at Galerie EIGEN+ART (2018), don´t! touch touch screen, Eine Tagung für Michael Diers at KW Institut for Contemporary Art in Berlin (2015) and Soliloquy at NAU Gallery in Stockholm (2014).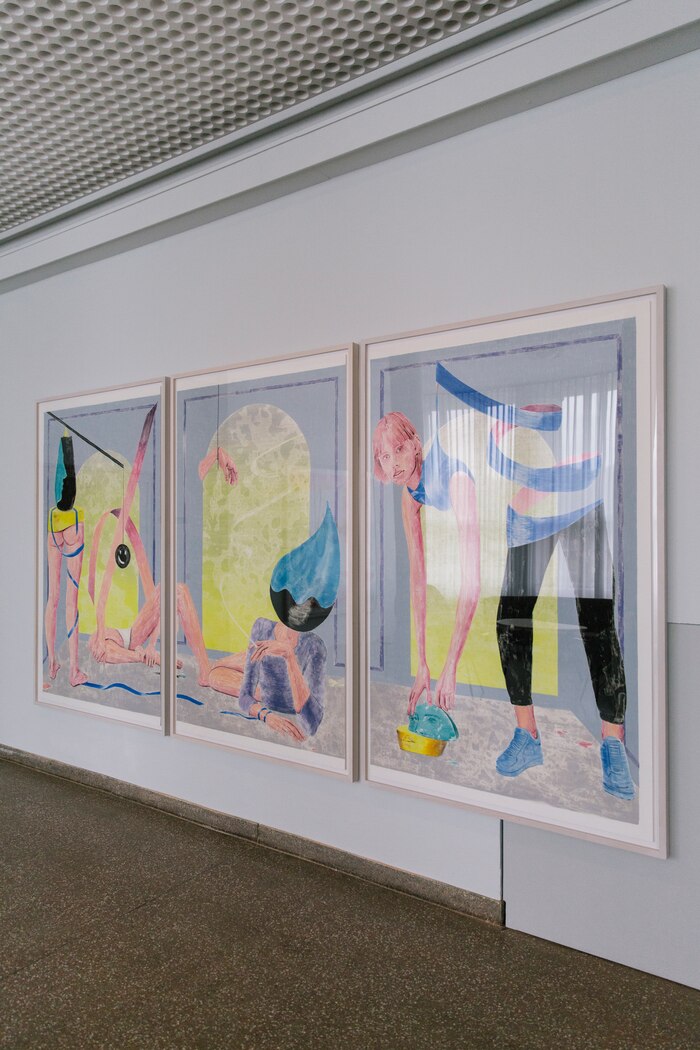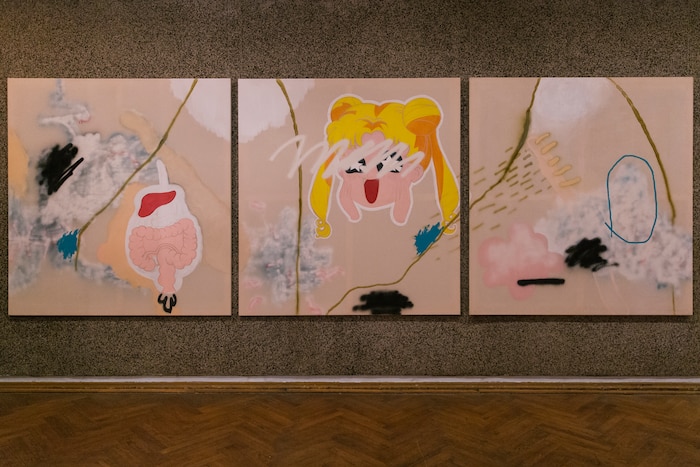 Marta Vovk creates paintings and installations, primarily painting with acrylics on linen and cotton fabrics, as well as Window Color and spray paint. In her paintings, pop-cultural elements go hand in hand with existential questions of the modern, challenged self. This creates an associative interplay between banality and pathos. In her installations, decorative products, feel-good items are used as provocations. Born in Lviv, Ukraine in 1989, she lives and works in Berlin. Selected exhibitions include Works at Voodoo55 in Berlin (2018), Masters Salon at the Royal Academy of Fine Arts in Antwerp (2017) and Quelltext at the Brandenburgischer Kunstverein in Potsdam (2016).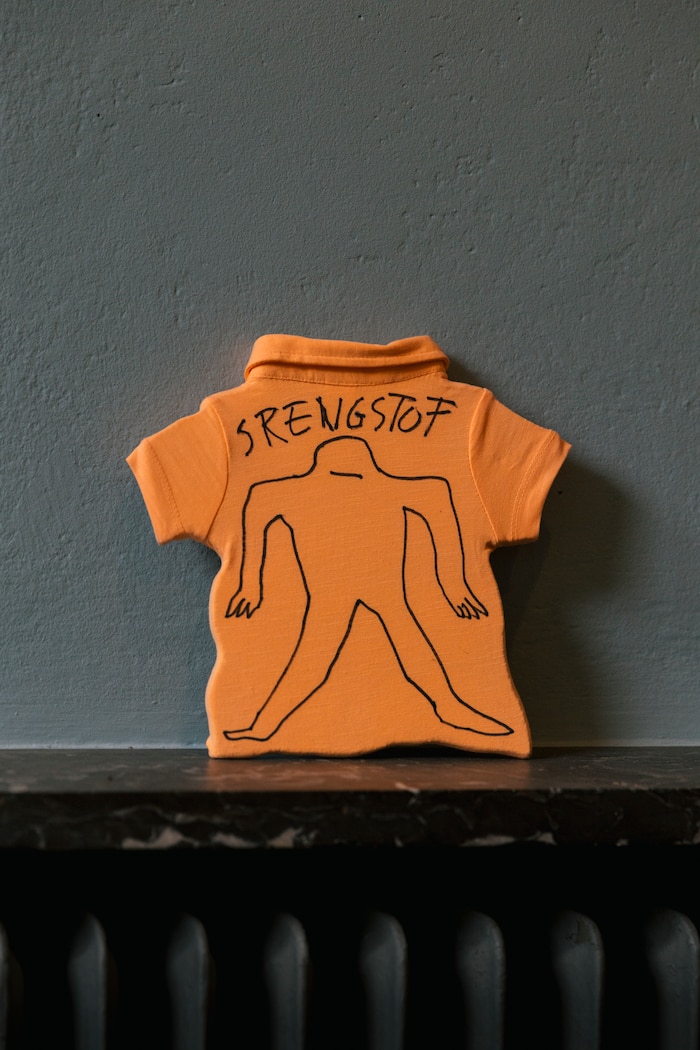 Ronja Zschoche
For Ronja Zschoche, everything starts with a word – from the street-savvy raps and infectious Auto-tuned hooks she concocts under her musical moniker Haiyti, to the serial sketches, acrylic paintings and sculptures she creates under her real name. Every pun or punchline finds its way out "through the right tunnel," as she puts it. Referring to everything from video games to memories of a childhood in Croatia to fantasies of bygone Hollywood days, Zschoche's works usually have an absurdist allure. The most absurd thing about them, however, is that everything they depict is based on reality.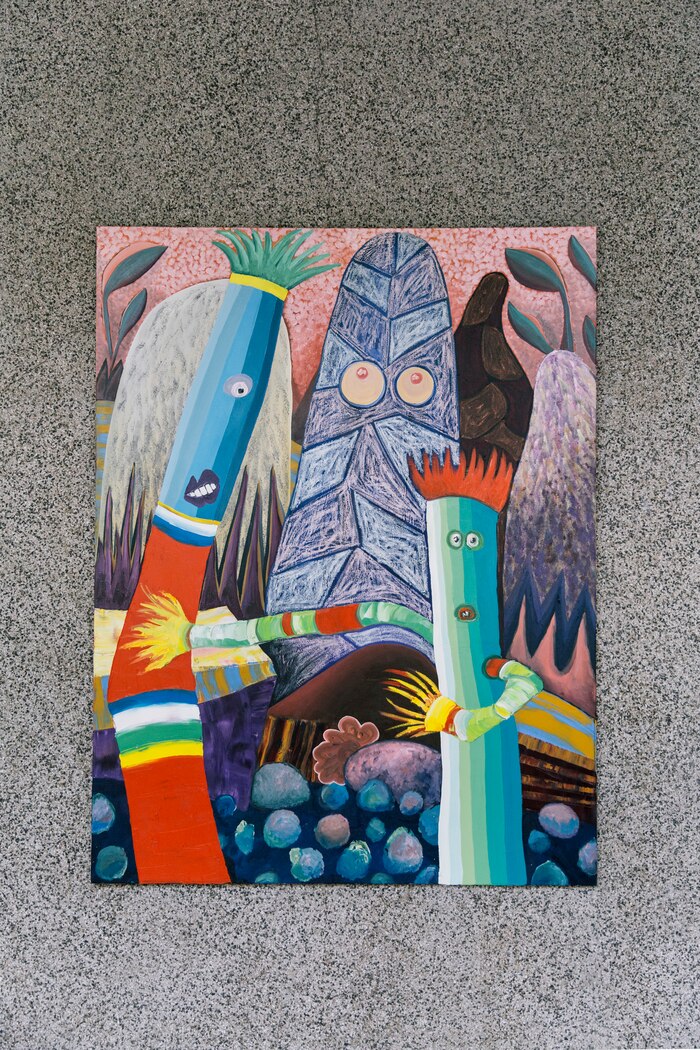 Stefanie Gutheil's cast of comic characters burst forth from the canvas in the form of three dimensional paintings as well as sculptures. Her work is both personal and political, drawing on the history of German painting and depicting transmogrified creatures as an endearing clan of queer misfits. She was born in 1980 in Ravensburg, Germany, and lives and works in Berlin. Selected exhibitions include Rängedängdäng at Russi Klenner Galerie in Berlin (2017), Blow Up at Arizona State University Art Museum in Phoenix (2016) and The Home of Mr. Peeps at Mike Weiss Gallery in New York (2015).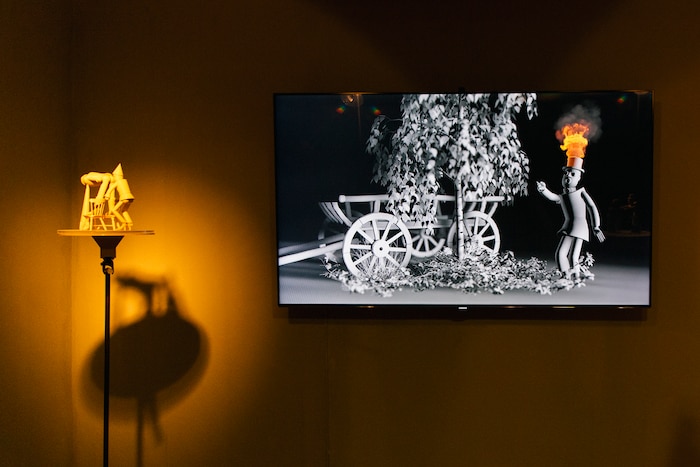 Wieland Schönfelder creates 3D-printed sculptures that bring to mind otherworldly realms. Through their simple and formal construction, they structure, arrange and move through the room. He was born in 1985 in Berlin, where he lives and works. Selected exhibitions include They Are Waiting For The Crystal To Glow Again at A Certain Lack of Coherence in Porto (2017) and One Man Unit at Museum Ludwig in Cologne (2014).
Header image © Courtesy of Marta Vovk; Photo by Fabian Brennecke