The World's Largest Sequencer and a Tribute to the Essential Machines of Electronic Music
For its 20th anniversary, RBMA brings giant drum machines and synthesizers to Berlin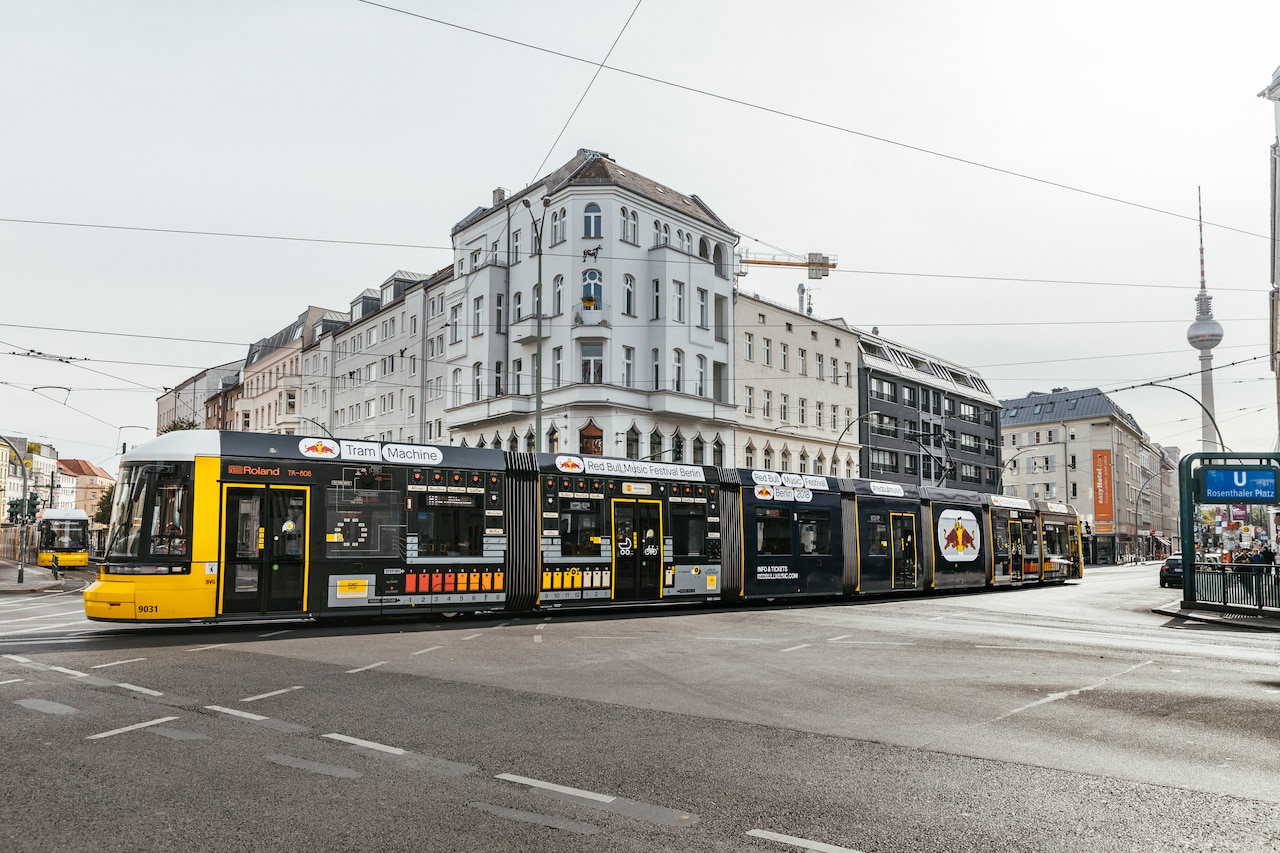 From September 8 to October 12, 2018, the 20th anniversary edition of the Red Bull Music Academy is taking place in Berlin. In the 20 years since RBMA first touched down in the city, it has expanded into a world-traveling project celebrating music's most creative minds. But as significant as any single artist are the essential instruments whose sounds have shaped genres across the globe.
Throughout October, synthesizers and drum machines will become a part of Berlin's urban landscape, as subway and tram cars disguised as famous pieces of gear travel through the city. You can ride on some of the machines that have defined club culture in Berlin and influenced music worldwide, including hip-hop, techno, electro, pop and much more – from the Roland TR-808, TR-909 and TB-303 to the Korg MS-20, Native Instruments Maschine and Ableton Push.
In tribute to these machines and their outsize influence on club culture, we have also designed the world's largest sequencer, also known as RBMA-20. Ten meters long and more than two meters high, with 427 buttons and weighing over 600 kilos, the fully-functional RBMA-20 is the largest drum machine ever built, and also features a modular synthesizer and sampling unit.
Designed and built by the Berlin-based creative studio Neulant van Exel, with contributions from SchneidersLaden and Doepfer, RBMA-20 will be stationed outside of Berlin's Tresor Club, where the sequencer can be tested and programmed with new grooves and beat patterns with the help of onsite experts.