Graphic Designer Dave Little on Acid House Artwork
From the DJ History archives: Bill Brewster speaks to the visionary graphic designer behind covers for Paul Oakenfold and Terry Farley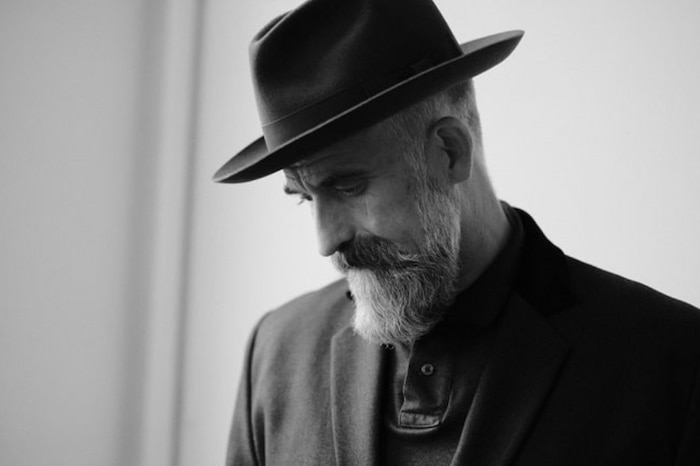 Here's a nice break from the usual: Dave Little is surely the only DJ History interview subject whose work is featured in the permanent collection of the Victoria & Albert Museum, London's biggest shrine to graphic design.

Arguably the designer of the acid house era, Little began his career in the mid-'80s doing sleeves for Rhythm King Records, where he designed classic art for classic releases by the Beatmasters and Bomb the Bass. Over the next decade, he created flyers, logos and record sleeves for the likes of Paul Oakenfold, Terry Farley, Ian St. John and Andrew Weatherall, with a technicolor, psychedelic sensibility to match their expansive sound.
In this interview from 2011, Little tells Bill Brewster about his early clubbing days, the allure of airbrush art and life as one of the lesser-known Merry Pranksters of Caister-on-Sea.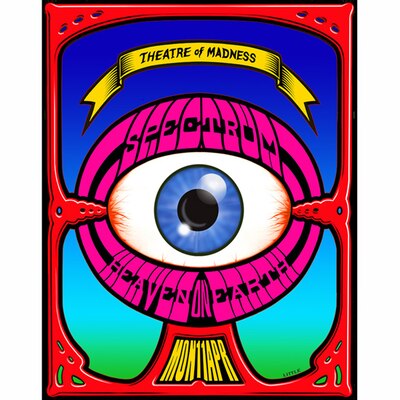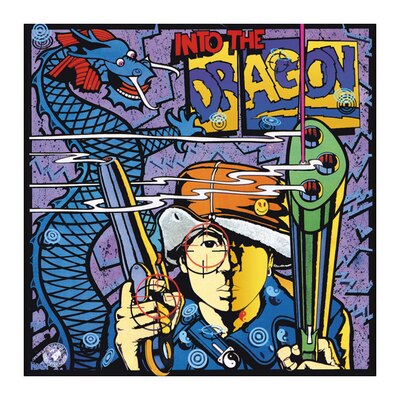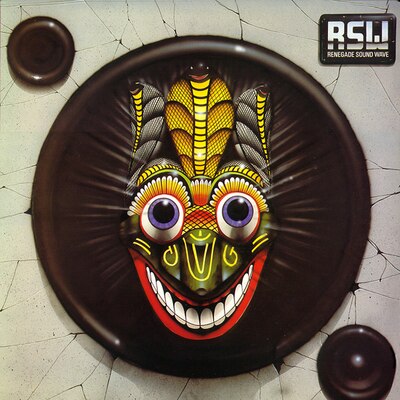 Tell me about where you were born.
Newcastle, 1964. You could say I'm a classic Geordie. Went to college in South Shields Marine & Tech, got my distinction and came down to London and studied at art college in Hounslow.
When would you have arrived?
1982, and London was a different place then, my God.
What kind of stuff were you doing at art college?
Graphic design, high-end illustration. Back in the early days, it was airbrush art, which I taught myself. There was no Photoshop, no computers. If you wanted to retouch a photograph, you had to wield an airbrush. By the time I was 17 or 18, I was quite proficient. I was using Paasche Turbos. They were £450 a pop in 1982, which is the equivalent of about a grand and a half now. But they could go down to 0.1 mm. They could do a shine on a fly's eyeball, put it that way. I was getting into that level of airbrushing.
Can you reapply that skill using computer technology?
Yeah, I would say very easily. If you've done the physical side, it extends to the Photoshop side. You have a better understanding of the draftsmanship and aesthetic. I'd love to turn the computers off in London for a year and say, "Right, let's do some drawing and airbrushing." That would sift 95% of them out, I tell you what!
We were discouraged from doing airbrush art by a rather bigoted teacher at college, but when I saw a guy turn up on a Friday afternoon to teach airbrush art driving a Porsche 911 Turbo, I thought, "Fuck me, he's making money and she's a failed Jackanory storyboard artist."
I'm assuming you were into music. What were you into at the time?
I was into everything from New Order to Killing Joke and the Clash. I ended up getting to know Pennie Smith, the Clash's photographer, quite well. She was at the top of my road, and an old girlfriend of mine, Sophie, was her assistant. Her studio was an old railway station in Hounslow. That's where she kept her Clash archive. She called me "that Northern lad whose hair stinks" – I used to crimp my hair in those days, as one did. She was really nice to me.
There was energy in London I don't think will ever be repeated.
Were you going out clubbing too?
Dave Mahoney ran the Electric Ballroom in Camden on a Saturday, and that was the place to go. I ended up getting to know Dave really well, and I got to know Chris Sullivan really well. He DJed at my girlfriend's wrap party on Sunday, actually.
By '84 and '85, I'd left college and started working at Rhythm King Records. Basically within a nanosecond, I was going to the Wag, the Ballroom. I got to know all the DJs, promoters, finding out who moved, who shook, and that's how I met people like Pete Tong, Gary Haisman, Terry Farley. It was like the Big Bang. If you're on the same wavelength as people, you just end up doing stuff.
I was terrible at business but I did have an innate energy, and I loved going to clubs. Back in those days it was all very innocent. Within a year I'd starting doing the graphics for the Raid, which was Tongy, Terry, Paul Dennis and Gary Haisman, and then on to work at the Wag, and for Nicky Holloway at the Trip. And the rest is history.
What was it like working at Rhythm King?
They'd only had two releases when I got there, and one of them was a hit, "I Love My Radio" by Taffy. Renegade Soundwave were just forming, and my mate Karl Bonnie said, "I want you to do a record sleeve." I walked into Rhythm King and Martin said, "Oh, you're very good, I'll hire you on the spot," and next thing you know, I'd done all these number one hits: S'Express, Bomb the Bass, Beatmasters. Classics of the time. Through that lot, I started doing work with Pete Tong. I started doing Spectrum. It was a very busy time, between 1987 and 1990. Hectic, actually. Probably did some of my best work then because there was energy in London I don't think will ever be repeated. You won't get that again, mate.
Before you went to college, what were the things that inspired you?
I was always drawn to airbrush art because it was the instant art of the time. I was a massive fan of Gerald Scarfe and Ralph Steadman. I was also really into Alan Aldridge, who did the Elton John sleeves. All pen and ink and little watercolors. Beautiful, man, fucking beautiful. Beautiful airbrush artist. The guy that did A Clockwork Orange, Michael English. The top, top end of airbrush designers. They did the top-end record sleeves in those days. They were earning tens of thousands for those sleeves, too.
When you did things like Spectrum, were you conscious of the San Francisco aesthetic?
Absolutely. 100%. I actively used the red griffin Grateful Dead poster border, because what I saw was a second coming of the activities in San Francisco with Timothy Leary and Ken Kesey. We were popping acid at college and going on mad bus journeys at Caister. I remember going to Shoom with the dry ice and strobes, and I just thought this is the second coming. I just knew it. The eyeball was Gary Haisman's idea: "I wanna big fackin' eye in the middle." Looking at it now, I still think it's a very accurate piece of drawing. Stands the test of time, so to speak. I think it changed the world. I don't think there's a nightclub around that hasn't been touched by acid house. It's still with us today, even if it's in a watered-down version.


This interview took place in November 2011. © DJ History