Studio 54 DJ Kenny Carpenter on New York Disco
From the DJ History archives: the lighting technician-turned-DJ remembers Walter Gibbons, Nicky Siano and the clubs that launched a dance music revolution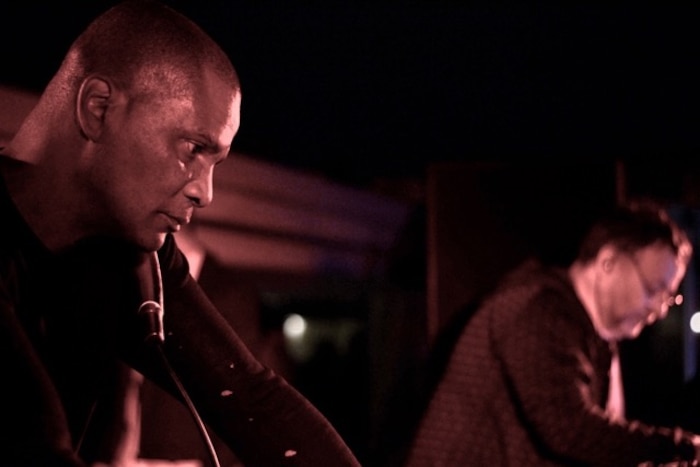 It didn't take long for Kenny Carpenter to get a passion for DJing. From the moment he stepped into Galaxy 21 and watched Walter Gibbons at work, he knew that he wanted to be a more permanent fixture in DJ booths across the city.
After working for Gibbons as a lighting technician, first at Galaxy 21 and then Inferno, Carpenter began DJing at small venues around the city. His big break came when he bagged a Saturday night residency at one of the disco era's most infamous clubs, Studio 54.
Carpenter soon became one of New York's most significant DJs during the early to mid-1980s, moving on to the 5,000 capacity Bond's International Casino following the high-profile closure of Studio 54. While there, he was surrounded by friends who would go on to lay the foundations of the later New York house scene, including Boyd Jarvis, Timmy Regisford, Paul Simpson, Tony Humphries and Anthony Malloy.

Thanks to his DJ appearances across the city and frequent appearances on influential radio station WBLS, it wasn't long before Carpenter was invited into the studio to undertake remix and production work. Early reworks of Strafe and Anthony and the Camp led to later house productions for such labels as King Street Sounds. Subsequently, Kenny Dope Gonzales and Louie Vega released Kenny's first self produced track called "Seasons Of Time" By The Ladbrook Groovers on Masters At Work Records.
Back in 1999, Carpenter met up with Bill Brewster in New York to discuss major clubs and DJs of the disco era, the emergence of Body & Soul and the city's changing club scene.
Where did you grow up?
I was born in 1957 in the Bronx and raised in Brooklyn, where I've lived all my life. I grew up in a place called Farragut Housing Projects along with my seven brothers. It was a rough life because my father was absent from our lives. When I was younger I always loved music and I used to collect 45s like crazy. I loved Diana Ross; I had everything that was on Motown.
The first 12" I ever bought was "Nice 'N' Nasty" by the Salsoul Orchestra. I used to like being the center of attention. An eccentric exhibitionist. My mother would go to work during the week and we had this huge five bedroom apartment in a fourteen floor building, of course my room was the one with the music so when she left for the evening we would always invite friends over and have a big party. I never had a mixer. I had two amplifiers and I'd go from one to the other.
What was your first club experience?
The first time to club in Manhattan I was only was eighteen years old and I had a gang of girls that I used to hang out with. we all went out together that evening and our first stop was at a small bar called The Hollywood, which was on 43rd Street.
Richie Kaczor's club?
That's right. It was 1976. After having a good time at the Hollywood we went to Galaxy 21, because the Hollywood closed at about four o'clock but the Galaxy 21 went on till eight or nine in the morning. We all had a fantastic time that evening but soon my attention turned to the DJ and the booth. I kept looking at the DJ booth and thinking, "I gotta find a way to get inside there." It was the only thing I could think about.
I soon found out that the DJ was a famous remixer named Walter Gibbons. He was giving me the love eyes from the first time he noticed me on the dance floor and I was soon invited inside the booth. I saw that there was a lighting console but no one was working with it. I started pushing some buttons and turning things on and off and before long, Walter offered the job as the light man. I worked with him for about a year at the club but I got fired because the owner didn't like it when I used the bright house lights and then plunged the floor into darkness after the breaks in songs, he couldn't understand why I did that and he demanded that I stop that effect but I refused to change.
Tell me a little about Galaxy 21.
It was a brownstone with four floors. The top floor was this cabaret thing. They had a lot of shows, drag shows. It was a very private room and sometimes you had to pay to see the performers. The club had two rooms upstairs on the third floor. One was called the Red Room and the other the Blue Room. The Blue Room had a bar and the Red Room was like a lounge, dimly lit with all these pillows around on the floor. You could get real cozy with somebody in this room and do whatever you liked, including sex and drugs.
The first floor had a huge dance floor and the design was like a small tunnel. Walter was the first DJ I ever saw who could cut up and loop records in real time, he used tapes and and delay way before anyone else did and I must say that I never saw anybody work as hard as he did. He was so beyond talented and the people loved him so much at that club.
Was François K there then?
François started working there about six months after me and he didn't speak English when we first met. He used to play live drums over Walter's set and it used to annoy the hell out of me because he would carry on endlessly. Sometimes I would go down there and ask him to stop but he just ignored me. I never thought at the time that him and I would go on to forge a very strong friendship. Now he speaks English and other languages better than me.
Nicky Siano was the one everybody would go study. He knew how to talk with music.
Who were the main residents?
The Galaxy 21 closed down a few months after I was fired and then Angelo Clemente, who was a co-owner of the Galaxy 2, decided to open up his own club, which was on 19th St, between 5th and 6th Ave and he called it The Inferno. I worked there for five years from '76-80 and I saw many DJs come and go during that time including, Joey Modonia, John Monaco, Roman Ricardo, and Walter Gibbons. Rene Hewitt was the last DJ to hold the residency there and he also had the longest run.
What did Inferno look like?
It was a big club with eight huge columns in the middle. It was mostly a Puerto Rican crowd and it was the beginning of the Hustle days. The big hits at the club were by artists like The Salsoul Orchestra and The Fatback Band or anything on West End Records. There was always a fight there and that seems like it was part of the entertainment at that time. You didn't wanna make the mistake of disrespecting some Puerto Rican dude's sister, or girlfriend from the Bronx! You just didn't wanna go there because you could get you ass kicked in that straight club. I work gay clubs and straight clubs. I don't care, the most important thing for me is having people appreciate my work.
Did you go to other clubs while you were working at Inferno?
Sometimes I couldn't wait for the Inferno, 54 or Bond's to close so I could go to the Paradise Garage or the Loft. The Garage was a club from heaven. There just was no club that was better. I wouldn't say that Larry Levan was the best DJ, but when he was in a good mood there was no one better. The sound system at The Garage was amazing and second to none. Sometimes I felt like I was going to have a heart attack on the dance floor because of that powerful deep bass in that club and the way that Larry played it. Larry helped design and build that sound system and everyone wanted to play there, including me, but I never got that chance.
Why was it good?
Richard Long and Larry Levan designed a sound system that was, and still is, regarded as one of the best club systems in the world. NYC at that time, and to some extent still now, was a racially and culturally divided place and the Garage catered to an African American and Latino audience. But don't get me wrong, all were welcome but we somehow divide ourselves.
What about the Loft?
The Loft was always a place we could go and listen to classics and really appreciate every element of the recording. The Loft was also a place where I could go and wind down after being beat over the head at the Studio 54 & Bond's. David Mancuso never played the music loud. It was always nice and mellow.
Partying at the Loft was like being at a family affair and a big part of the magic was the fact that they didn't serve alcohol, but drugs flowed everywhere including acid, qualudes, black beauties and plenty of cocaine. David's Loft was one of the first parties that I had ever seen that didn't serve alcohol but they served other delightful things as varied as pastries with hot coffee, or fried chicken with potato salad. The Paradise Garage and other places copied that free concession style from the Loft but once other alcohol-serving clubs opened, that fucked up the whole business because it created a money source and a greed factor for the owners. They didn't care about sound or lighting design anymore. It took away that spirituality that we cherished so much in the '70s.
Do you think it also deters undesirables from coming, since they wouldn't come to a club that didn't serve it?
Most people that went to The Loft, Paradise Garage or Bond's were dancers and all were welcome. We never passed judgement at the door the way Studio 54 did in their earlier years. I think it's sad to see some young people that pay huge amounts of money to go to some club or festival and get offered nothing in return. Some of them can't even afford to pay the high price of a glass of water once they're there and they don't realize that they're being used like cattle or sheep.
Tell me about DJing at Studio 54.
I was a light man for seven years before I got my big break to play at Studio 54 but it was totally unexpected. I was just in the right place at the right time. I had never in a million years thought that I would have the good fortune to play there. The DJ set in the '70s was for ten hours and no opening act. I was still working the lights alongside DJ Rene Hewitt in 1980 when he suddenly decided that he needed a break at 7:30am. When he left, Mike Stone, who was the 54 promoter at the time, walked in. Long story short, they heard me play and loved my music. They wanted to replace Nicky Siano at the club and I was hired, to the surprise of many, the following weekend. I was nervous the first night because I didn't think that I had enough music to entertain that audience for ten hours but I made it happen with God's help.
So what was Mike Stone's role in this?
Mike Stone was one of the greatest club promotors of my generation and he was involved in many great venues including Studio 54, Melons and Bond's International Casino. I was fortunate enough to know him before we started working together and that kind of sealed my fate at Studio 54. The club lost its liquor license after the jailing of the owners, Steve Rubell & Ian Schrager and they also lost the high profile patrons that used to attend weekly events there. They had no choice but to hire a gay black promoter and have an audience of color because we were the only ones who didn't care about alcohol in clubs, We were the Loft and Paradise Garage dancer generation!
Did you ever work with Tee Scott?
Tee Scott was a really good friend of mine and we worked together many times. His heyday was at Better Days, a gay black club in Manhattan. Tee wasn't a great mixer but he knew how to ride a long mix and create anthems in the studio that are still as fresh today as they ever were. He knew how to work that damn sound system like no one else. When he worked at Better Days he used to wear slippers in the booth because he had these huge feet, like size 15EEE or something. I think his feet would hurt after long sets so he always wore slippers when he played. He would stomp his feet in the booth when he was mixing and everyone could hear it on the dance floor.
Tee was an incredible DJ but everybody was inspired by Nicky Siano. Nicky was the one everybody would go study at the Gallery. he knew how to talk with music, that's what they don't do today and it's what makes things really boring. He used lyrics to send a message to you: I love you, I hate you, I miss you, I'm sorry.
Which drugs were people doing?
Cocaine was the popular drug of choice at Studio 54 and I think that had a lot to do with the sneaky, drug-loving celebrity rumors that never ceased. But there were many different types of drugs used during that era including acid and qualudes. I had issues with drugs in the '70s and '80s but I decided to stop and seek help in 1985 because I was sick and tired of using. I was able to get that help that I desperately wanted by going to daily Narcotics Anonymous meetings and developing close relationships with people who weren't using drugs. I didn't have much money at the time but I hired a psycotherapist who was generous enough to work with me for ten years. I stopped playing music from '85-90 during my recovery but I have no regrets because the experience changed my life and direction for the better. I am so grateful.
Do you still play in New York now?
Very rarely because the scene has changed so much now. Manhattan used to be the place to be but now Brooklyn seems to be blowing up. My music has been well-appreciated in Europe for decades but I miss playing for people in the Big Apple!

This interview was conducted in January 1999 in New York. © DJ History