UK Techno Veteran Steve Bicknell on the Early Days of Rave
From the DJ History archives: the man behind London's legendary LOST parties reminisces on his role in the warehouse scene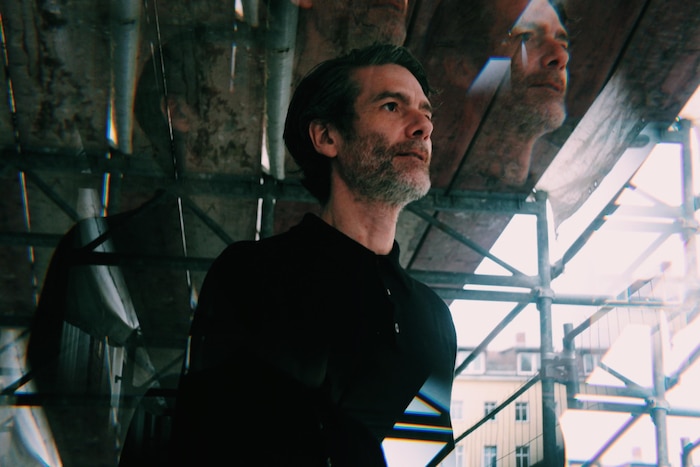 DJ and producer Steve Bicknell has played a key role in the rise of techno in the UK. From Battersea, he moved to London as a teenager and began DJing in the nascent electronic scene of the late '80s, playing at massive outdoor raves alongside Carl Cox and Paul Oakenfold. As Bicknell lost interest in the slick hardcore sounds that dominated British electronic music at the time, he began to gravitate towards the dark, stripped-down music emanating from Berlin and Detroit: techno.
At the start of the '90s, Bicknell co-founded the party LOST with Sheree Rashit. LOST's bookings paired emerging artists from the UK techno underground like Luke Slater and Plaid with American heavy-hitters like Jeff Mills and European stars like Basic Channel. Their parties took place in out-of-the-way railway stations and warehouses, and would run for more than 20 years. "LOST became both a meeting place and breeding ground for the next generation of UK producers," said producer Ben Sims in a 2015 interview with Red Bull Music Academy. "It felt like a return to the roots, warehouse-style parties, members-only entry and guests, just a smoke machine, a strobe and proper music."

In a 2005 interview with Frank Broughton of DJ History, Bicknell talks in depth about his journey from raucous outdoor raves to the forefront of the UK techno underground.
Let's start with some biographical stuff.
Grew up in Battersea, from 12 or something. Got into music probably when I was 17. There was stuff going on then. Around that time I was quite interested in hip-hop, '70s funk, until basically '87, '88 when the house music explosion came about. It wasn't a total switch, but I walked into a place – at that time it was called Spin Offs on Fulham Road, where Jazzy M used to work – and heard this music I'd never heard before.
House.
Yeah and it was Liz Torres, "What You Make Me Feel." The shop was probably advertised on pirate radio or something. Kept going there, buying records. I wasn't really DJing then. I used to do little things around. We'd do our own take on a warehouse party, but I was a bit younger. It was a total load of rubbish, building speakers and stuff. In Battersea, we hired out places like the town hall.
That's pretty ambitious.
About 80 people. It wasn't anything. It was a really long time ago. I was 16, 17.
Did you go to warehouse parties?
Obviously Shake'n'Fingerpop with Norman Jay was a big thing. Then I was going to the Africa Centre when Soul II Soul was doing it, then Jasper the Vinyl Junkie was playing at a club in Chertsey, and they had this back room. They were really good days. It was just interesting musically. I was into hip-hop and the '70s funk, and then house started coming in. There was loads happening. I was playing '70s funk and hip-hop and then I became a resident with Fabio and Grooverider at the Energy parties. I don't quite know how it happened, but a friend of mine gave a tape of mine to Tintin. I think the first one I played at was in Westway Studios in Shepherds Bush. And that was basically it. It was all so natural, it was just what I wanted to do.
The good old days – playing at a party with 20,000 people and getting paid maybe £100 and not thinking about it.
Had you been to any raves?
No. First off I was DJing. Obviously I'd been there at the beginning of the night, I was warming up, so it was empty and then all these people turned up. It just seemed really normal.
Just a bigger version of what you'd been doing?
About five years ago someone gave me a video of the Energy parties. It's only seeing that, that [I] realised what [I was] involved in. Seeing it on the TV in a really raw form, then you remember running across a field with a record bag over your shoulder, finding it the next day at some point. The good old days – playing at a party with 20,000 people and getting paid maybe £100 and not thinking about it. But you think about that today. It was never questioned, "Well, if there are this many people here, and the people organizing it must be earning…" and I'm getting £100. You were just there.
Did you feel like, "This is my future?"
No. Because I went from not DJing at all, to DJing at these things with thousands of people at them. You never really realized the full extent of what was going on. It was so natural. It was almost like going to the pub on a Saturday night. Do you see what I mean?
Not really. You mean because it's just a close group of mates?
Exactly. And even still not really knowing where the party was until the day before, if you're lucky.
Even if you're playing at it?
Yeah. When it was at Westway you knew it was gonna be there, but when it was on the M25 you just didn't know.
When did it become clear that some people were making money and it was going to change?
Probably when I was playing at an Energy party. I DJed, and Paul Oakenfold played after me, and the DJ after him didn't turn up, or was late. And I saw him whip out his mobile phone, and obviously discussed whatever his arrangement was going to be, whether he was going to stop the music or carry on playing. I don't know what the conversation was because I was sitting over on the other side of the stage. He was looking at his watch, it was time for him to finish, the other DJ wasn't around.
Rather than keep playing he wanted more money.
That's when it started to click into place. Yeah, this isn't just a lifestyle. It's more than that now. That's what I was trying to say. It was just a lifestyle, just natural. I was just involved in it and that's what I did.
Was there a split from the warehouse and rare groove scenes when house came in?
Yeah there was, definitely. Yeah, totally. I think it was quite cut and dry at one point.
Between who would and wouldn't play house?
Yes. By the time that Energy was around I was only playing house. By that time, it was house music and it wasn't going to be anything else. The Soul II Soul thing was still happening but it was like another door was opening, and I went through it.
What did you think in that record shop when you heard house?
It wasn't like, "Oh wow," it was like, "This is interesting." Just started buying and buying and buying. Jazzy M was mostly house at this point. Bits of hip-hop, but mainly house. Then he started doing the radio show on LWR.
What were the first house records you bought?
"Music Is The Key." Obviously Steve 'Silk' Hurley, "Jack Your Body," it was an explosion.
That was when most people heard it.
It was quite strange. I never realized until seeing the video how many people [were there]. When I DJ I don't really look. I don't really class myself as a DJ. Especially with today's McDonalds-ization of dance music.
With LOST it's a whole thing. When I'm travelling as a DJ, and known as a techno type DJ, I play techno. But I also always try to play other things that have made me come around to that. Influences, different styles of music. We started LOST because it was the kind of music I was into at the time. It couldn't be categorized, really. That was really strange times, because everything just splintered off. You had house music, and then drum & bass, happy hardcore - not sure what it started out as.
Hardcore.
And that's where I was getting booked to play. At a hardcore sort of thing, and I didn't really fit in, so it was a mission to try and do these LOST things and only invite people whose music we were into. And present it in a way that we were into. It's me and Sheree [Rashit], and she did fashion and journalism at Central St. Martins, so she did all the graphics and everything. Artwork for flyers and the images for the website. Most of the concepts for inside LOST; this sounds a bit strange but it's almost like walking into an installation, because when we take a building we always change it. We don't have lots of lights and lasers and whatever, because we lose the focus. It's about being in a vacuum of sound and not trying to detract from that. That's the whole concept.
You played in places like Troll didn't you?
Yeah. That must have been before we started LOST, or very early. Between doing Energy, and then they started doing it in places like the Brixton Academy and I'd play in the VIP room, and the VIP room was, can I say, moody dealers. This ain't where I want to be. I don't want to be involved with this any more, because it's going down a different route. There was more money to be made in other ways, for certain people. It wasn't about the music any more. It had changed.
Is this when raves were trying to be legal?
Yeah, it was kind of borderline. And then I started listening to totally different music. I started a night called Kazoo, in Paddington under a hotel. And people like [Andrew] Weatherall would play, Farley, Steve Lee, Rocky and Diesel, that sort of thing. Then I started DJing on the i-D world tour with Boy George and MC Kinky. I sort of went all over the place. Barcelona. It's only when you start talking about it, you realize where it led to. And then I suppose LOST started. The reason I got tired of the alternative was there wasn't enough energy in it.
I was playing at a party with Carl Cox, and it was total mayhem going on with the security and the police, with the vans getting pushed over.
When you say alternative...?
Where Weatherall was playing. That's when I went back into playing house. Techno wasn't really a different thing to house music at that stage, because if you think back to "Strings Of Life'', Transmat. It wasn't anything different.
When were you first aware of techno as a separate genre?
Probably the early days of R&S. I think that was a defining moment. I'd say "Energy Flash" was the turning point.
What's that, 1990?
Yeah, also I had a residency Friday night at the Wag, with Paul "Trouble'' Anderson. There's a strange thing. And at the time, that was when it was apparent that it was different. It was R&S, Djax, couple of other labels.
So it wasn't until the Europeans picked up on it that it gained its own identity.
For me, anyway. The defining point was around that time. I can remember playing at the Wag, that wasn't really techno, just samples of loads of records I had in my bag at the time. Towards the latter end of the Wag was when I was mainly playing techno.
So forging contacts with the guys in Detroit came much later?
I think Juan Atkins played at the fourth LOST. Maybe Colin Faver played, myself, and in the other room were people like Roy Tha Roach, Phil Asher. LOST was always going to be at least three rooms where it was techno, house and then something different in the third space. It was always about what I perceived as good music. The second party, which Richie Hawtin was going to play at, got closed down by the police at midnight; it was in a photographer's studio in Camden, so me and Sheree had to wait until 5 AM to tell him, "Sorry, the party's off."
Then we moved, because if you're bringing people over you can't afford to be closed down, because you're paying for flights. We moved to the Vox in Brixton, a former police museum. Juan Atkins played. Derrick [May] came to the party, he wanted to play, and that was the sound that I was into at that time. We had people like Robert Leiner, CJ Bolland, Dmitri played. It wasn't defined as it's only going to be Detroit. That came a little bit later. It was just booking people whose music we liked.
When were you aware that the music was splitting into different genres?
I think really when I was playing at the Wag. 1990. It was really quite apparent by then that people were into different things. I think I was living with Phil Asher at the time, and he was probably playing hip-hop around then.
It's amazing how many people were inspired by the raves, the creativity.
The defining moment when I knew that it was over, I was playing at a party with Carl Cox, and by the time he played it was total mayhem going on with the security and the police, with the vans getting pushed over.
Where was this?
Out in a field somewhere. But when I saw this, I knew it was over. It's not going to happen like this anymore. And it was. There was no way the parties were going to happen again after that. I remember seeing it on the news. The Sun ran front page headlines. It had to go legal.
How did you get into production.?
Actually that was Phil Asher. A friend of his was in the studio. He said just go down there and see what happens. I took my bag of records I was DJing with, we met the engineer who afterwards was doing all of our engineering, and over a weekend we made "The Gonzo" which was signed to Perfecto.
Nice and easy.
Just like a lifestyle thing. With making music it wasn't like I was bugging out to be a record producer or make anything. It just sort of happened. It was quite funny. It was between Dave Dorrell and Paul Oakenfold. They both wanted to sign the record. We ended up going with Oakenfold at Perfecto, which was a good thing. He was always in that position. He was DJing around that time. I don't know what his involvement was with Perfecto. I think it was backed by BMG. It was so long ago, he was always in that position: I went to his office, had a business meeting, he was a businessman. Like I say that was the difference, I would have just stood there and carried on DJing, he obviously picked up the phone and negotiated his deal.
What do you think of the preciousness that follows techno around?
It's not that accessible to a lot of people. So there's only certain times you can really listen. If you listen to what's on the dancefloor, house is more accessible to a lot of people, because it has the "La-de-de, la-de-da" sort of thing. There's a place for [techno] and that's on the dancefloor.


This interview took place in 2005. © DJ History