Allison Anders on Filming LA Counterculture, from Hippies to Punks and Chicanos
Frosty sits down with the writer and director to discuss highlights from a career spent creating music-driven independent films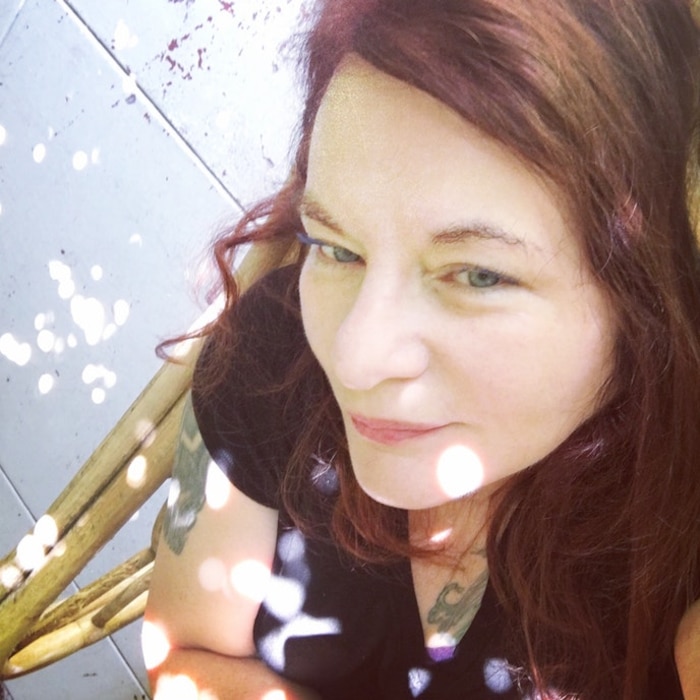 Allison Anders is an award-winning American director whose best known films include Gas, Food Lodging, Mi Vida Loca and Grace Of My Heart – she's also directed television shows like Orange is the New Black, Sex and the City and The L Word, among myriad others. Born and raised in Kentucky, Anders graduated from UCLA in 1986 and soon began working on independent films, many of which featured themes of human resilience and the realities of fame. Amongst her many accolades, she's been presented with a MacArthur fellowship and a Peabody Award, and she's held the position of distinguished professor at the University of California Santa Barbara's film and media studies department since 2003.
In this edited excerpt from her Fireside Chat with Frosty on Red Bull Radio, she discusses her passion for music and film score composition, the influence of DIY punk culture and the power of a three-minute pop song.
Paul Is Dead
I was 14 by the time the LA counterculture entered my consciousness. It came to me pretty much through music – not through movies, that's for sure. I was born in 1954, the year that rock & roll officially started, because that's when Elvis put out his first record. I had teenage parents who were obsessed with this new music.
I lived in eastern Kentucky, and that's a whole world of music right there. There was plenty of bluegrass and country music as well as folk and folk blues. My mother played guitar and wrote songs. One of the songs she played the most was "Nature Boy," and she'd tell us the story of Eden Ahbez. She said, "A man who looked like Jesus" – this was before hippies, so she didn't have that reference – "walked into a nightclub and gave Nat King Cole this song."
"Nature Boy" took on this idea of peace and giving and love, but the love was not romantic. I understood that even as a child: It was love of your fellow human, your planet, your fellow whatever. Ahbez was a mythological figure for me, and when I came to LA in 1969 and saw gypsy boots running around everywhere, I was like, "Oh my God, this is for real. This is really here."
We came to LA when I was 15 because we were running away from a bad situation. My stepfather at the time was on a bender, and my parents were fighting very violently, so we escaped. When he passed out, we got on a Greyhound bus and left Arizona. We came to LA because my father was living here and could get us an apartment. We got a temporary place in North Hollywood and then we got an apartment in Sepulveda.
I learned to create characters and tell stories. It was driven by the music of the Beatles.
It was so insane to come here because, first of all, I'd never seen so much smog in my life. The skies were completely grunge-filled. I thought it was truly the ugliest place I had ever seen. It took me a long time to like LA – it took me feeling like I was never going to get out of here, so I may as well embrace it. This morning while I was taking a walk with my dog, I was like, "I love LA so much." I had to make that relationship happen, because I felt like I came here as a prisoner. I was a teenager, so I had to go wherever my adults told me to go.
1969 was the beginning of the darkness, as far as I see it, in terms of pop music and culture. The vibrancy of the flower power generation was over. Members of the Manson family had just been arrested, and that was a serious bummer for a little hippie girl. I would look at Linda Kasabian's picture and go, "She's so pretty. How could this be?" She's like, my ideal hippie self. It was just such a drag. The clothes were getting darker. The music was getting darker.
Even the Beatles were getting darker. The "Paul [McCartney] is dead" conspiracy theory was going around. In all of the stress that was happening in my life, I glommed onto that, big time. I became so obsessed with the rumor that I got a Ouija board and started working it, and I listened to all the clues and all the records. I'm playing a record backwards in my head already. "Turn me on dead man, turn me on dead man…"
I gathered up all those clues, and then my mom told me that my stepdad was coming back because she was pregnant with my little sister. That was it for me. I felt so powerless over my circumstances that I created a fantasy world. I developed a psychosomatic pregnancy. I believed that Paul McCartney was really dead and that I was communicating with him. I created all these other characters who were also dead people. Some were other musicians, like Brian Jones. Some were just these magical, amazing young people, and there were a few children, too.
I always love casting musicians as actors because I feel like they bring something to a movie that's raw and real.
When my parents finally realized that I couldn't really function anymore, they took me to a mental hospital. They were like, "Well, if you're really pregnant" – and of course I wasn't really pregnant – "who's the father of your baby?" I was like, "Well, Paul McCartney – only the dead one, not the one who's out there running around." I went into a couple of mental hospitals. One was really scary: the county general psych ward for adolescents. Then I went into this very open, hippie, progressive place where I spent most of my time – a really beautiful, postmodern, crazy place.
Eventually I went on the road hitchhiking and dropped the characters I had made up in different parts of the country. By the time I got back to Kentucky, I only had Paul left, and he confessed that he wasn't really Paul – just a regular dead guy. I was like, "Well, if you're not the Beatle… You're really nice, but I think I'll just give this up because there's so many live guys out here. I needed you. Thank you."
The amazing thing that I learned through all this was that I was totally fine. I learned to create characters and tell stories – and guess what? It was all music-driven. It was driven by the music of the Beatles.
It's crazy to think that all of that happened, and then I wrote a script about it, and eventually Paul McCartney read that script – the live Paul. I got home from a day out, and my daughter casually mentioned, "Mom, did you know that Linda McCartney called you?" I was like, "What?" There was a message on my voicemail saying they had read my script. What was so sweet is that she couldn't bring herself to say "Paul is dead," which was the name of the script. So she said, "Allison, it's Linda McCartney. I'd like to talk to you about an autobiography – sort of."
I have to make Paul Is Dead eventually, because that's a story only I can tell. At age 64, I look at things and I go, "What's a story only I can tell?" Those are the things I've got to focus on.
Border Radio
Kurt Voss and I met at LA Valley College and became an item. He likes to say we were lovers; I like that too. The first time we connected was over music. I was already going to a lot of punk shows in LA. The first band that I saw was at the Whisky a Go Go; I saw the Bags opening for the Dickies. Kurt and I were both connected to the new music happening.
We then both got into UCLA Film School, where we made our first and second films. The brilliant and inspiring Billy Woodberry, filmmaker of Bless Their Little Hearts, worked in the tech office and saw the movies we had made on 16-millimeter film. He said, "You guys need to make a feature. I'm going to help you. I'll get you any equipment that you need, whenever you need it."
We had a little bit of money and some equipment, so we decided to make something. I always love casting musicians as actors because I feel like they bring something to a movie that's raw and real, as long as they work inside their persona and are paired with a great actor. The actor can shake up the persona a little bit, and the musician can make the actor loosen up a little bit. It's a really good combination.
So I thought, "I'm going to be a really good girlfriend and get Chris D. from Kurt's favorite band, the Flesh Eaters, for this movie." We didn't know him. We just went to the Music Machine, where he was playing with this new band, Divine Horsemen. I had a friend go over and take him the script, and he just kind of looked at us. My friend says, "Yeah, he was looking at you guys going, 'Do these people even have money to make a movie?'" No, we did not. What's the problem? Do you want to do it or not? He did. He brought in John Doe [from the band X], Dave Alvin [from the Blasters], Texacala Jones [from Tex & the Horseheads] and Green on Red. He had just produced their record.
But, boy, we made Border Radio on our own terms. DIY punk culture emboldened us to be independent filmmakers. Just as much as they were shut out of the music business, we were shut out of the movie business.
Mi Vida Loca
Kurt and I moved to Echo Park as soon as I graduated from UCLA. It was an eye-opener. At the time, there were a few punks living there and a few artists, but for the most part, it was people who had lived there for generations. It was poor Latino families.
We started to absorb the culture around us, and I saw those gang girls walking around. If you were on the same sidewalk, they would form a wall. They wouldn't even be looking at you, and you'd still definitely feel the vibe of like, "I better get off this sidewalk right now." They had this power of like, "Who the fuck are you?" and "Don't fuck with me or I'm going to really fuck with you." I've been to juvie, I've been in jail, I've been in mental hospitals and in the punk rock scene, and these were the scariest girls I had ever encountered. Of course I wanted to get to know them!
When you can't get a song, it's heartbreaking because you kind of feel like, "Well, if I can't get that song in my movie, I don't know if the movie makes sense emotionally."
My writing process starts with a question that I'm trying to answer, and for Mi Vida Loca it was, "What's going on with those girls walking around my neighborhood?" I wanted to know who they were. Once I decide on a question, I commit to taking it as far as I possibly can and to being as authentic and truthful as I can be. Then I feel like I have something to give to someone. If I'm not committed, nobody is going to identify with it.
It took a long while to get their trust. I had to ask a guy who used to deal drugs in front of our house and then became a probation officer to tell those girls that I wasn't a cop – just a dumb writer. Then they were like, "OK, OK, Frank says you're cool."
When I began to make the movie, I was interested in cholo culture. I was interested in their clothes and their music. I was interested in how they saw themselves in this very romanticized way, how they saw their neighborhood. I wanted to leave the violence off-screen, because I wanted people to concentrate on what was going on in their feelings and their emotions.
The music was really important to get right. They didn't pay attention to stuff that was on the radio except for the Art Laboe show. They had their jams that they listened to and they dedicated music to each other on-air, and that was that. You couldn't just slip in a new song that you liked as a filmmaker. I knew how important music was to them, and I knew I couldn't be careless. I put in the songs that they loved – the Zapp songs and James Brown and Gap Band and all this. Then I thought, "Is there some way I can slip in one new song that they would like?"
For directors, music is not a casual thing. When you can't get a song, it's heartbreaking because you kind of feel like, "Well, if I can't get that song in my movie, I don't know if the movie makes sense emotionally." So I floated "Girls It Ain't Easy" to the girls in the neighborhood who helped with the music. They were like, "This is so great!" I said, "Can we put it in the movie?" I hoped that one day I'd be driving down the road and hear somebody dedicate "Girls It Ain't Easy" to their homegirl – and it happened. I was driving in my car one night listening to Art Laboe, and this girl goes, "Hello Art, this is Little One from La Puente and I just want to dedicate 'Girls It Ain't Easy' to my homegirls because, you know, it ain't." That was my moment where I felt I had given something back to culture.
Grace Of My Heart
I had wanted to do something about the Brill Building while in film school, but I realized the story was too big. I learned about it through Alan Betrock's book on girl groups, which has pictures of these teenage songwriters who were in this one particular building in New York: the Brill Building. It was a post-Elvis mania, pre-Beatles mania, youth-driven song-making factory. They wrote, produced and published songs very quickly. Many of the records I consumed as a little girl in Ashland, Kentucky were made in the Brill Building.
When I saw Betrock's book, the thing that inspired me was how young and awkward the songwriters were. When I met Illeana Douglas, it just kind of seem to fit; I could see her as that awkward girl who becomes more sophisticated. She was dating Martin Scorsese at the time, and he wanted to produce something for her. He said, "You need to find a director and a writer/director. Then let's see if we can come up with something." She found me through Gas, Food Lodging. Unbeknownst to me, Scorsese had already wanted to do a Brill Building project himself. When I talked to him about it, he was over the moon.
We had to pre-record the music. Larry Klein produced it all so that the songs would share an overall vision. Then Larry and I went through the script and went, "This should sound like these five songs. That could be an inspiration for the song that we need here." Then I made a list of songwriters from the Brill Building era or a bit later on one side and present-day songwriters on the other. Burt Bacharach was on my list and Elvis Costello was on another. The music director looked at the list and said, "How about we put Burt with Elvis?" I was mind-blown.
Gas, Food Lodging
When I went to make Gas, Food Lodging, my daughter Tiffany suggested J Mascis to do the score. She was only 16 at the time, but she had written him a fan letter when she was 14, and they had been writing letters back and forth. I had seen him play when I went to the Roxy to see the Lazy Cowgirls, who were in Border Radio, open for Dinosaur Jr. I didn't really know their music at all at that point, but I decided I wanted to get to know him.
When Tiffany suggested he write the score for Gas, Food Lodging, I didn't know if it was right. I was thinking it should be a Neil Young kind of sound, and I didn't know that he could do that. But he did it – he did this beautiful Neil Young sort of dusty score. I didn't even give him that as a guideline – he just did it. He saw the images and just did it.
There were also these little films within the film, and he knew he wasn't going to be right for that. He said, "I'm not going to do this," and I said, "OK, I'm going to find somebody else." My producer really loved Barry Adamson and knew that Barry was doing scores, so he came on to do these lush scores for the movies-within-the-movie.
When I made Grace Of My Heart, he did the music for Matt Dillon's band, and he and Redd Kross play the band on-camera. Later, he did music for Sugar Town and Strutter. I've worked with him a lot. He's learned to converse with me over the years, but there was no conversation when we first started. My producers were so worried because he starts with drums when he's recording, so they had no clue what it was going to sound like. He'd look at the sheet and he'd go, "OK, what scene is this that we're supposed to do next?" He'd ask a question about a character, and I'd go, "J, if you'd read the script…" He was like, "Oh, that scene. If you told me Ione Skye wears a Metallica t-shirt, I'd know what you're talking about!"
Current Projects
I won Greta Garbo's rock record collection at an auction. Through researching her, I found this amazing story about her and JFK: She had a schoolgirl crush on him, and once she had dinner with him at the White House. She had the time of her life, and then 10 days later, he was dead.
There was a little 45 in her record collection that turned out to be "PT 109" by Jimmy Dean. It's not a great record – it's a novelty record about JFK's heroic exploits in World War II. What was amazing to me was that she was so obsessed with him, and since there was a little label on the back for a record store in Washington, D.C., I thought she might have bought it when she went to that dinner.
Years later I thought, "I'm just going to listen to this stupid record and write about Greta's dinner with the president." So I put the record on the player and immediately saw writing on the label. I screamed, stopped the record and called my then-boyfriend into the room. The writing on the label said, "To Greta Garbo" and then this messy signature. At the top it said, "And love from Jackie, too." That's my prized possession now, my Greta Garbo 45.
Now I'm writing a script about that dinner. You have to record everything given out from the White House, so I know that he gave her another gift that night that's in the Kennedy Library. The record isn't listed as anything he gave away, so she must have brought it herself to have him sign it. Records of music continue to drive what I do, and this one was an especially weird artifact.