Loop History: Skull Snaps' "It's A New Day"
Nate Patrin delves into the extensive history of one of hip-hop's most recognizable drum breaks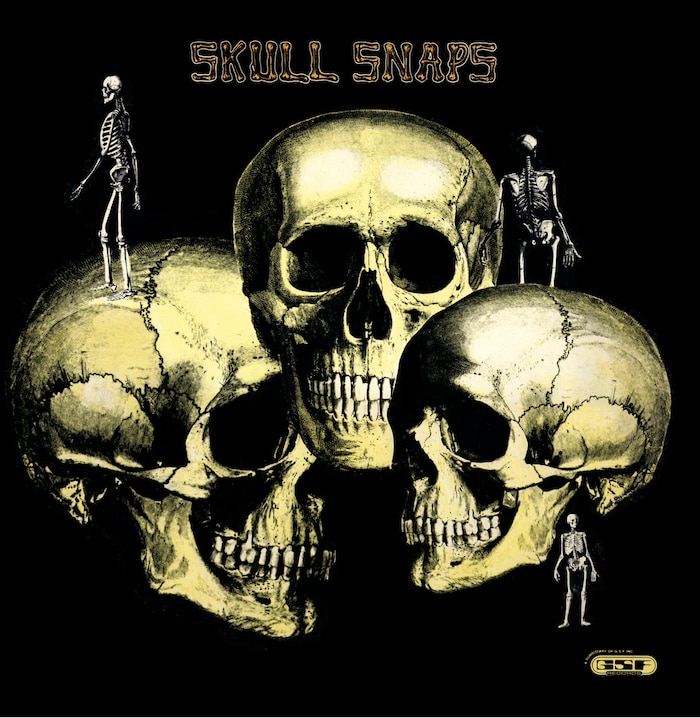 There are two kinds of samples that wind up catching on in music. The first kind surfaces when a producer seeks out a name because they know the style involved – they've heard good things about the work of Galt MacDermot, for instance, or they've learned to snap up even the cheesiest-looking '70s cut-out bin LP if drummer Steve Gadd appears on the credits. But it's the second kind that pushes past the normal boundaries of studious crate-digging into a brush with the unknown, where some under-pressed, rarely heard obscurity catches on through luck or happenstance or just some strange impulse in the air. Skull Snaps might be the kings of that latter category: their work, all of a single album's worth, has been sampled in over 500 different songs, and it's likely that few of the hundreds of producers and artists involved even knew who the members of the band were.
A few tracks on Skull Snaps' self-titled 1973 album found their way into the hands of all-time great producers. Midtempo Latin-style soul cut "I Turn My Back On Love" was sampled by Large Professor and Main Source ("Just Hangin' Out") and DJ Shadow ("Entropy"), the raw funk of Ohio Players cover "Trespassin'" was used by Pete Rock & C.L. Smooth ("If It Ain't Rough, It Ain't Right") and Organized Konfusion ("Fudge Funk"), and love ballad "Having You Around" was flipped on Prince Paul's magnum opus A Prince Among Thieves ("Handle Your Time").
And then there's "It's A New Day:" a side-ending track with an introductory two-measure drum break tighter than a miser's fist and with a headnod-provoking bounce that practically put an exclamation mark on that year's inaugural class of future-standard hip-hop breaks (see also: "Apache," "Impeach the President" and "Synthetic Substitution"). "It's A New Day" rode Skull Snaps' unique combination of collector-cachet obscurity and pure funkiness into the hip-hop canon – and, on the backs of those hundreds of samples, made its way back into an echelon of essential funk that it never had a chance to join the first time around.
The story of Skull Snaps is even more unusual than your typical one-and-done funk band's. For one thing, they were never really a one-off: Samm Culley (vocals, bass, percussion), Ervan Waters (vocals, guitar) and George Bragg (vocals, drums) had already been making music together for some time, with Culley and Waters earning renown in the Maryland/D.C.-area soul group the Diplomats in the 1960s. They were both singers, but also had secret-weapon status as talented multi-instrumentalists, which they put to good use when they met Bragg in the late '60s.
Bragg had played recording sessions and live gigs with Jimi Hendrix in 1965, back when the guitar legend was still a sideman and session player, while the Diplomats had appeared everywhere from the Apollo Theater to Carnegie Hall. As the Diplomats started to transition from an all-singing group into a more self-contained singing-and-playing band, Bragg invited them to catch a show featuring his own group, the Soul Three. When Culley and Waters arrived long before Bragg's own bandmates showed up, the band that would become Skull Snaps played the gig instead, and they clicked immediately. By every right, they seemed on their way to becoming R&B's answer to Cream – a power trio that sounded far bigger than their three-piece size.
In a phone conversation with Culley, he recalls about Bragg that, "besides being a fantastic drummer he was a great singer – he could imitate anybody, don't care who it was, woman or man." And Skull Snaps almost never rehearsed – they didn't need to. As longtime seven-day-a-week musicians and singers, it made for an easy rapport between all three of them. When they went to Somerville, New Jersey's Venture Studios to cut an album for the GSF record label, Culley's arrangements, George Kerr's production and engineering by a young Ed Stasium would all contribute to the sound of a well-traveled band at their one-take tightest.
There's no more room for anything else on that drum intro; everything is maxed. You can hear the hi-hat pumping, and it just happens to work.
It hit hard enough that when label owner, executive producer and R&B great Lloyd Price came in to check out the sessions, his reaction was enough to christen the band with their new name. "When he came to see us, he expected a five, six-piece or a ten-piece band just 'cause he heard it sounded good," says Culley. "So when he saw there were just three of us, and the sound was so big, he said 'Man, you guys just snapped my skull!' People are just sitting there lookin' at you going crazy, like, 'How the hell are they doing that?'"
The instrumentation for "It's A New Day" originated from a show-opening routine the band had concocted for their live sets, where the introductory drum break was a way of announcing themselves and snapping an audience's attention straight to them. Culley says that "[When] we played live, just to warm up and tune up, George would play that beat. And then I'd start to play on bass, and Erv would start to play on guitar, and it all started to come together, we always did that. I said, 'No way we're gonna do a recording session and don't add that in.' The last thing we did was add that drumbeat!"
It wasn't just the band at work, even if they were known to be total housewreckers live. Stasium, still new to the engineering game in '73 (the same year he'd helm the boards for Gladys Knight & the Pips' "Midnight Train To Georgia"), recalled to Wax Poetics in their February/March 2006 issue that "I may have had at most three mics on the drums. The LA2A Levelling Amplifier, manufactured by Universal Audio… contributed heavily to the intense nature of the drum break on 'It's A New Day,' pumping the kick and snare to their maximum levels. [...] There's no more room for anything else on that drum intro; everything is maxed. You can hear the hi-hat pumping, and it just happens to work."
As far as the mystery of the band's identity went, part of that was intentional. Despite the presence of each member's names on the back of the sleeve – credits that were opportunistically deleted when Charly Records repressed the album in the mid-'90s – any photographic evidence of who they were was omitted in favor of the famous skeletal album art, for one unfortunately pragmatic reason. "At that particular time, in '73, black bands weren't getting a lot of play or getting signed," says Culley. "So [we decided] to take our pictures off and went with the three skulls on the album cover. And one day I was in the store and the record's on the shelf and I said 'Damn, that looks like a rock album.'"
Without airplay and records on store shelves, the group essentially vanished.
There's scant record of whether anybody actually picked up the LP expecting something along the lines of Alice Cooper or Black Sabbath, only to get a dose of the funk, but there's at least one notable example of Skull Snaps leaving an impression on an aspiring young rock & roller: In an odd coincidence, Stasium landed a gig co-producing Living Colour's Vivid 15 years after the Skull Snaps sessions, where he casually mentioned the album to Vernon Reid, at which point Reid revealed that he'd learned to play guitar from it.
Even more enigmatic is Ivan Woods, the name attached to "It's A New Day" as a songwriter. The gospel-harmony intensity of the vocals rides off a post-civil rights aspirational power in the words somewhere between James Brown and Sly Stone: "It's not right to get uptight/To fold your hands and cry/Stand up and fight/With all of your might/You can make it if you try." But the identity of just who wrote those words remains unknown. "We never met him," Culley remarks. "[Producer] George Kerr brought the song in. We often asked, 'Who is he?' because if he existed, you know he'd be holding his hands up… I don't know, maybe he passed away. But people have been trying to take credit, trying to take the song out of his name. Dealing with George Kerr, dealing with Sugar Hill, anything could've happened. But he never came forward."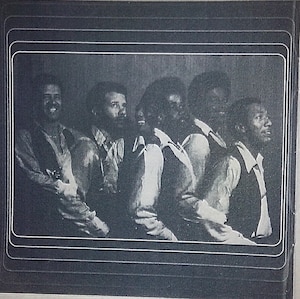 The album turned out front-to-back excellent, with a couple singles making the rounds in early 1973 – a promo of "Didn't I Do It To You," and a 7" of "My Hang Up Is You," with "It's A New Day" on the B-side – and another highlighted track, the sizzling, blaxploitation-ready "I'm Your Pimp" ("I wear my hat to the siiiiiide, and walkwithalimp") becoming a favorite of legendary New York City DJ Frankie Crocker. But even one of soul's biggest tastemakers couldn't move units for Skull Snaps – largely because there weren't units to move. "GSF pressed the record, they put some out as feelers for DJs and people like that to hear it, figure out how they wanted to market it, and all that good stuff. And then a few months later, they folded. Gone. I'd never hear from them again. Just, gone," laments Culley. The album gained a cult following in Europe, enough that they'd occasionally do hour-long sets that were half-and-half Diplomats/Skull Snaps. But without airplay and records on store shelves, the group essentially vanished.
What happened next was hip-hop history – strange, fortuitous, even tragic. It started in Connecticut, of all places: a New Haven rapper named Dooley-O and his DJ Chris Cosby found a copy of the Skull Snaps album at a neighbor's house, heard the "It's A New Day" break, and realized they'd struck gold. Their own flip of the sample for the 1988 track "Watch My Moves" was a non-starter – it remained an unreleased demo for over a decade until Stones Throw reissued it – but Dooley-O's cousin Stezo, who was riding his connections as a back-up dancer for EPMD, latched onto the beat and eventually used it for "It's My Turn," the second single from his 1989 album Crazy Noise.
And the beat had a date with destiny. Stezo's single was engineered by mixer/producer Paul C, who'd made his name recording and mixing early singles for Ultramagnetic MC's. (His 1987 work on "Give The Drummer Some" was a masterclass in isolating individual elements of a sample and boosting the levels to make each drum beat absolutely pop.) That opening drum pattern from "It's A New Day" was so sick, so easy to beatmatch with other samples and so diabolically dense that Paul lobbied for it to open "It's My Turn" as a two-bar loop that gave it just enough time to breathe on its own before the other samples dropped in.
That was the first commercial release of nearly 500 uses of the "It's A New Day" drums, every one after "It's My Turn" a shot at chasing that astounding initial high. It was also one of the last things Paul C would work on: On July 17, 1989, his older brother Tim found Paul dead in his home from three gunshot wounds, all aimed at his head. He was just over two months away from turning 24. No motive was ever truly figured out, and the only caught suspect was released for lack of evidence despite the case running on an episode of TV's America's Most Wanted.
"It's A New Day" took a year or two to take off as a sample. It was never enshrined in Ultimate Breaks and Beats, the compilation series that gave producers from the mid-'80s to the early '90s some of their most essential building blocks, and the beat's source and attribution initially remained obscure. Instead, many producers wound up sampling the Stezo record instead of the Skull Snaps original – Paul C's production upgrade was that thorough. (That, and the fact that even if you knew where the original break came from, the record was starting to become very expensive. Even in 2018, clean copies can still change hands for over $400.)
Most producers were fine with building around an already rock-solid beat in its untouched form.
The break's gradual emergence soon bloomed into omnipresence. In one memorable instance, Eric B. & Rakim's 1990 cut "Step Back" created a canny juxtaposition with the track's vocals ("just step!"), a production flourish courtesy of Paul C student-turned-master Large Professor, that was later echoed in Q-Tip's beat for Mobb Deep's "Give Up the Goods (Just Step)." But just about every ensuing high-profile usage of "It's A New Day" as it caught on around 1991 – Tim Dog's "I'll Wax Anybody," Organized Konfusion's "Who Stole My Last Piece of Chicken?", the Naughty By Nature-produced Fort Greene Remix of Queen Latifah's "Latifah's Had It Up 2 Here" – used that two-bar drum loop as-is, occasionally tweaking its tempo a few BPM, but otherwise taking an "if-it-ain't-broke" approach to using it.
It was its versatility that did it: Onyx made it a door-kicking banger for "Throw Ya Gunz" while the Pharcyde used it as a loping, foot-dragging lament on "Passin' Me By." EPMD built some bouncy East Coast P-Funk around it for "Can't Hear Nothing but the Music," while Gang Starr turned it into the backbone of a loop straight out of a smoke-filled jazz club. Das EFX even found out how to use it three different ways on Dead Serious ("East Coast," "Mic Cheka" and "Straight Out the Sewer"). And in one of the best inadvertent reunions to come from a convergence of sampling in a cover version, PM Dawn reunited Bragg with his onetime bandmate when they covered the Jimi Hendrix Experience's "You've Got Me Floating" for the 1993 tribute album Stone Free and built it around the "New Day" break.
Hip-hop producers could occasionally get at that drum loop from new angles: the Ultramagnetic MC's 1993 album The Four Horsemen featured two great off-kilter beat chops in "Two Brothers With Checks (San Francisco, Harvey)" and "One, Two, One, Two," and MF Doom's Operation: Doomsday posse cut "Who You Think I Am?" rearranged the kicks and snares to brisk effect. But most producers were fine with leaving well enough alone and building around an already rock-solid beat in its untouched form. Even the likes of RZA (ODB's "Hippa To Da Hoppa") and Buckwild (Big L's "Da Graveyard") kept its original integrity more or less intact, no matter how hectic things got around it.
Inevitably, "It's A New Day" carried out beyond the borders of hip-hop into its offshoot stylistic mutations. Whether it was the Portishead/Jonny Dollar "Jeep Rock Mix" of Depeche Mode's "In Your Room," the Prodigy's B-boy/raver hybrid "Poison," Crazy Town's pop-rap-rock crossover "Butterfly" or the orchestral, drama-building trip-hop of Rob Dougan's Matrix-featured "Clubbed To Death," those instantly recognizable drums were there to be built off, whether it was a subtle tweak or an antsy rearrangement. Whether it got oversaturated is its own question; it was sampled more in the two-year stretch of 1992-'93 than it's been over the entire 2010s, with deadmau5's "Drama Free" one of the only tracks by a name producer to take advantage of that opening break. (Kaytranada, meanwhile, upended the game by using the drum break in the middle of "It's A New Day" for Chance the Rapper's Coloring Book cut "All Night," ramping it up to disco speed.)
But there's still a demand for it that Culley doesn't see receding anytime soon. Skull Snaps stayed together until the end, when Bragg passed away in 2007 – "replacing George, it's not even thinkable" – but they never stopped recording. "We got a lot of music we've done over the years that we've been holding on to, and we're considering speaking to some people, releasing a new album, or at least a new single… But it's a little hard to do that when the original won't die. It just keeps coming back, coming back, coming back."