How Tōru Takemitsu and Hiroshi Teshigahara Explored Japan's Postwar Psyche
Japan Foundation scholar Lena Lie examines the cross-cultural collaborations of the great composer and director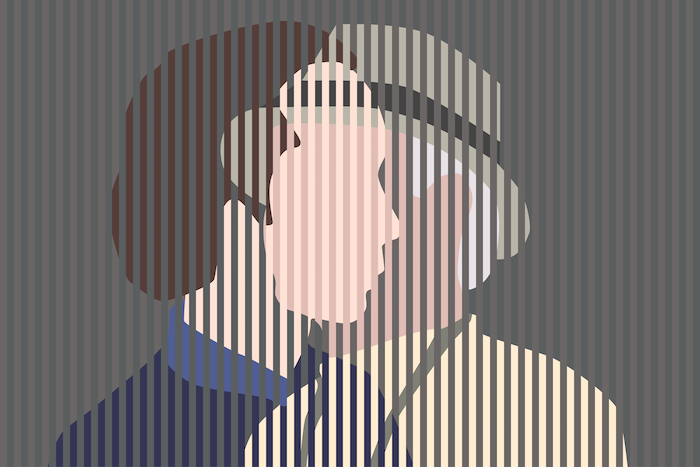 Nearly 25 years after his passing in 1996, Tōru Takemitsu is still regarded as one of the most influential Japanese composers, both at home and abroad. His large corpus of works is a testament to his versatility and prolificacy, including Western contemporary art music; scores for more than 100 films, TV dramas and documentaries; and several volumes of articles and books, all produced within a span of 40 years.
Largely self-taught, Takemitsu's first encounter with Western music took place in 1944, during his military service under the Japanese Nationalist government. Hearing the popular French song "Parlez-Moi D'Amour" at that time had a profound effect on the young Takemitsu, who found work with the American Armed Forces after the war. Here, he took every opportunity to listen to a wide variety of Western music filtering over the Army airwaves. His love for the music was so great that by age 16 he already decided to embark on a career as a professional composer. In this way, Takemitsu was already subjecting "the Self" towards "the Other."
These two artistic minds were eager to transgress cultural boundaries – exploring, through their films and music, how to be Oriental with a proclivity for Occidentalism.
Takemitsu loved films and claimed that he carved out time to watch three per day. During his foreign travels, he would check into a cinema to watch a local film, regardless of whether or not he understood the language. To Takemitsu, films were a representation of a culture – by watching a film, one would have the opportunity to experience the real-life struggles and whims of the people that the lens was trained on. As an insatiable cinephile, it was only natural that he would develop an intrinsic understanding about filmmaking before long.
Besides the screen, Takemitsu was awed by the natual world, from which he drew inspiration for his works. His keen-eared observation of what lay all around him allowed for successful integration of nature's sounds and tonal colors into his art music and film music alike.
When it came to film compositions, Takemitsu was particularly gifted in identifying and utilizing a specific sound source. Whether instrumental or environmental, he would electronically manipulate fundamental musical elements to achieve evocative nuances, and better realize his intentions for a specific scene's narrative. This is notably evident in the sound of winds and sands coursing through the desert scenes of 1964's Woman in the Dunes, achieved through musique concrète, a modern Western musical style that employs recorded sounds as raw material.
Takemitsu's exposure to a variety of musical styles – uncommon for the time, especially for someone born on a hitherto-insular, recalcitrant island nation – furthered the range of his capabilities. The various forms of late Romantic chromaticism, jazz, 20th century avant-garde, traditional music of exotic lands and even contemporary radio pop find their way into his film music. For instance, the sounds of the Balinese gamelan, Turkish shawm and drums, whistling arrows, prepared piano and musique concrète are discernible in the scores for Double Suicide (1969), Kwandan (1964), The Pitfall (1962) and Antonio Gaudi (1984) respectively.
As the most celebrated composer in Japan during his lifetime, Takemitsu was naturally popular with film directors of his generation. According to his wife, Asaka Takemitsu, when composing concert music, "it was easy to become isolated from other people, so Tōru really liked to collaborate with others in order to become enlightened." Among the many that he wrote film music for were Akira Kurosawa, Masaki Kobayashi, Masahiro Shinoda, Nagisa Oshima, Shohei Imamura and Hiroshi Teshigahara. Although the success of Takemitsu's collaborations with other directors can be measured in the numerous awards their output may have received, the artistic union between his film scores and Teshigahara's cinematography unmasks a uniquely excellent symbiosis.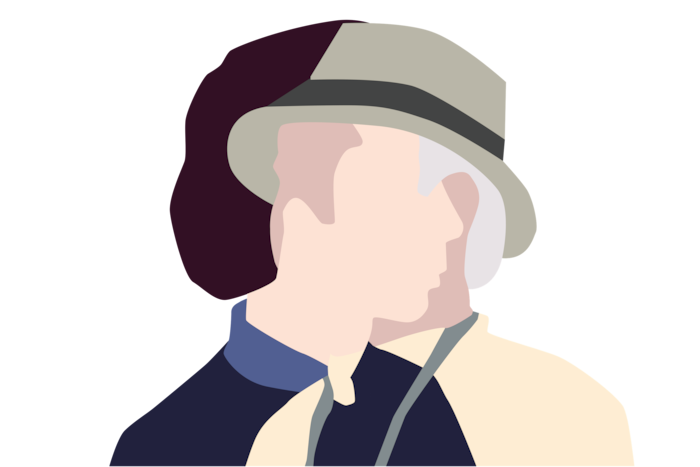 Teshigahara's own introduction into a world of beauty came early, through the art of flower-arranging. His father, Sōfu Teshigahara, was the founder and Iemoto, or grand master, of the Sogetsu School of Ikebana, a national insitution of floristry. As well as being one of Japan's foremost avant-garde filmmakers, the junior Hiroshi was also the third Iemoto of the Sogetsu School, serving from 1980 to 2001. But first, having graduated from the Tokyo National University of Fine Arts and Music, he cycled through modes; as a young man, he was active as an artist, sculptor, designer and opera director.
Teshigahara eventually ventured into filmmaking in the early 1950s, going on to make over 20 films. One side of his oeuvre was documentaries with specific characters under the microscope of his lens, such as Hokusai (1953), José Torres (1959) and the aforementioned Antonio Gaudi. When it came to feature films, his first four were collaborative works with novelist/playwright Kobo Abe, as well as Takemitsu. The Pitfall, Woman in the Dunes, The Face of Another (1966) and The Ruined Map (1968) were all based on Abe's novels, centered on the subject of human identity, existentiality and the alienation of man in society.
The collaborative efforts between Takemitsu and Teshigahara developed out of a long social and professional friendship. In his book Noguchi East and West, Dore Ashton refers to Teshigahara as Takemitsu's "compagnon de route" – that is, the person who walks the road of life with you. Ashton also alights upon their artistic alliance with the Japanese-American artist Isamu Noguchi as one based on mutual admiration and respect. (Both Teshigahara and Takemitsu credited Noguchi in interviews for their artistic and professional development.)
The crystallising of their friendship came at the peak of a broader national soul-searching. It was a desolate time, when generations of Japanese people did not know how to associate themselves with things Japanese without being reminded of the feudalistic ideals of Imperial Japan and the long, terrible shadow cast by the catastrophic Second World War.
Avoidance of all things Japanese did not last forever. Takemitsu claimed that it was through his association with John Cage that he became more receptive towards "the value of (his) own tradition."
Takemitsu and Teshigahara had a lot in common. They not only shared a rebellious outlook on traditional Japanese culture, but also openly admitted that they were very attracted to the Western ideals. Takemitsu had said that "hearing traditional classical Japanese music always recalled the bitter memories of war," and so he developed a distaste towards everything Japanese when he decided to become a composer. These two artistic minds were evidently eager to transgress cultural boundaries – exploring, through the context of their film and music, how to be an Oriental with a proclivity for Occidentalism.
Teshigahara's own words validate this: "Then came Isamu, half-Japanese, half-foreign. Everything changed." Their association with the accomplished half-Oriental, half-Occidental artist spurred them onwards to believe that it was possible to tackle the artistic aptitude of "the Other" in their professions, while acting as de facto Others themselves. As Takemitsu went on to assume his role as a composer of Western music by writing works for a Western orchestra and solo instruments, Teshigahara too became a proponent of the Western modern art.
Upon returning from New York, where he had shot his 1959 documentary José Torres, Teshigahara was determined to transform his father's newly built Sogetsu Kaikan into a hub that combined predominantly Western-origin, avant-garde art with experimental music. Notable artists, musicians, designers and performers from Europe, the United States and Japan were actively involved in exhibitions and performances at this center; among them John Cage, Merce Cunningham, Toshi Ichiyanagi, Takemitsu, David Tudor and Noguchi. Teshigahara's endeavor was such a success that the critic Tōno Yoshiaki hailed the Sogetsu Kaikan as "the epicenter of the avant-garde arts of the 1960s in Japan." From a post-colonial standpoint, Teshigahara not only immersed himself in all things Western through filmmaking, he was also instrumental in physically transporting the Other into Tokyo – the geographical Self. This may be seen as a manifestation of crossing cultural boundaries, as well as negotiating cultural differences in their artistic output.
By embracing and assimilating Western cultures and traditions in their works, Takemitsu and Teshigahara were literally situating themselves in the domain of the West – positioning the Self in the Other. Fully eight feature films of theirs can be read as thought-provoking examples of post-colonial exploration (save only for Antonio Gaudi, and historical period dramas Rikyu and Basara, the Princess Goh). All these present contemporary narratives through a study of Japan's people and sociocultural ways of life.
Despite having substantial experience in Japanese stage production, such as the Noh theatre, Teshigahara chose to present his Japanese stories through films; essentially a Western medium. Yet he mastered the artform like few others. Teshigahara's filmic excellence is captured in many memorable scenes: The uncommon interior design of the doctor's clinic in The Face of Another, the moving sands and howling winds in Woman in the Dunes, a simple ikebana arrangement in Rikyu's minimalist tea house and the interior space of Gaudi's Casa Batlló all speak to his ability to render gravitas from little details.
Takemitsu's principles on sound guided how he sidled up against Teshigahara's cinematography. To him, music and sound effects merely function as a secondary narrative element within films, and so he applied music sparingly at crucial moments, so as to communicate a certain experience to the audience without ever imposing or overplaying his hand. Take Woman in the Dunes, one of Takemitsu's most celebrated scores. As well as electronically-rendered desert winds, his application of tense string section glissandi across the film's climax aptly personify the sand banks, which are indirectly cast as the third character in the narrative – the man, the woman and the dunes. It is but one example of how Takemitsu's music remains compelling in bringing every scene it accompanies to life, in ways few contemporaries could match.
No matter the setting, the positioning of the Self in the Other in Takemitsu's scores remains an ever-present motif. This is especially prominent in the bar scene of The Face of Another. In this scene, the disfigured, mask-wearing protagonist Okuyama and his doctor are drinking beer in a fully packed München beer hall while a half-Japanese, half-Australian Beverly Maeda sings "Waltz," a theme song written by Takemitsu, with German lyrics chipped in by Tatsuji Iwabuchi. Okuyama and his doctor discuss the emotional and psychological effects of the mask on Okuyama and his intention of moving forward with his new "face." The lyrical content of "Waltz," expressing one person's ambivalence towards another, aptly serves as a counterpoint to their conversation. Between the multi-racial singer, German language song and military insignia plastered across attendant banners and beer mugs, the entire scene is a study in cultural dislocation, anchored by two Japanese men at the center of the action. This is arguably the peak of Teshigahara and Takemitsu's "Self in the Other" dialectic.
Their last two collaborative works, Rikyu and Basara, the Princess Goh, imply that Takemitsu and Teshigahara came full circle in an internal reckoning with their own selves. The narratives of both films center on two historical Japanese tea masters, Sen no Rikyū and Furuta Oribe, the tradition of Japanese tea ceremony, the tea house and the art of ikebana. Teshigahara's cinematic portrayal of quintessential Japanese culture and localised aesthetics is deeply venerated in these two films, while Takemitsu's delicate lento music, incorporating Japanese musical instruments, aptly supports such reverence. Evidently, Takemitsu and Teshigahara's avoidance of all things Japanese did not last forever, as they were prompted to return to their own heritage.
According to Asaka Takemitsu, the composer eventually liberated himself from this predisposition of chasing the Other, beginning with incorporation of traditional Japanese musical tropes and tools in his works. Takemitsu himself claimed that it was through his association with John Cage that he became more receptive towards "the value of (his) own tradition." There is no little irony that it took Cage, an American composer who was influenced by Zen Buddhism and Taoism, to bring Takemitsu back to his own tradition. Parallel to Takemitsu's return to the tradition of the Self, in the 1970s Teshigahara concentrated his efforts on documentaries and exhibitions, before eventually becoming the third Iemoto of the Sogetsu School at the end of the decade.
Across their catalog, Takemitsu and Teshigahara's collaborative union reflects personal emotional turmoil towards their own cultural traditions. The destruction wrought by war, and the appeal of a world that was beginning to open up, fortified youthful rejection of their birthplace. This rupture of a relation with the Self had a strong knock-on effect, resulting in their turning towards the Other in relation to their works. As the importance of their works has not diminished over time, we can see such success as resting in part on a unique interrogation of the postwar Japanese psyche. In a period where every essence of Japan was under intense scrunity, Takesmitsu and Teshigahara crossed cultural boundaries to absorb elements of the Other before returning, at last, to find peace with the Self.

The author would like to thank the Japan Foundation for the grant that supported the initial research into Takemitsu's film music – research which is still ongoing. The author is a 2009 Japan Foundation Fellow.