Key 1999 Tracks: Brandy & Monica – "The Boy Is Mine (Architechs Remix)"
Dan Hancox on how an impeccable, illicit bootleg of an American R&B hit propelled 2-step into the heart of British culture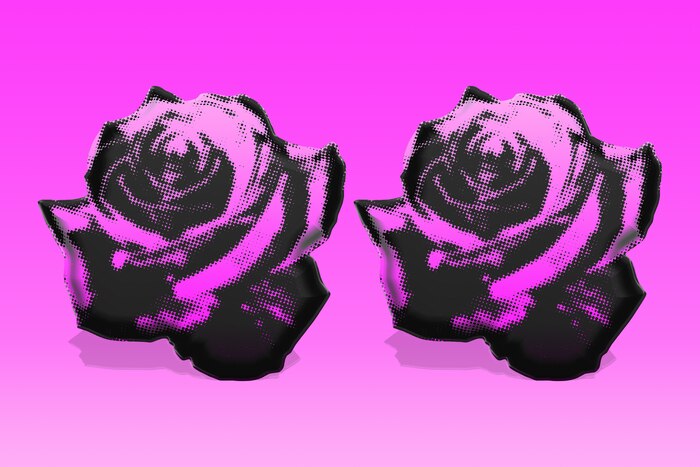 Transformational moments in music can come from the most unlikely sources. And so it was in London, on the cusp of a new millennium, that an unlicensed UK garage version of an American R&B hit would go on to sell the best part of 100,000 vinyl copies with no label, no PR and no traditional industry support. The Architechs had never even released a record before.
This impeccable, illicit remix of Brandy & Monica, which premiered on Notting Hill Carnival's Rampage soundsystem to a riotous reception, propelled the shuffle of 2-step into the heart of the mainstream – including Architechs' own chart smash, "Body Groove," bringing the story full circle. Architechs' bootleg of Brandy & Monica's "The Boy Is Mine" had a powerful domino effect: kickstarting a production trend that would swamp the underground, foment a new "UK Urban" standard and alter British 21st century pop culture at large.
It very nearly didn't get released in the first place, Ashley Akabah says, over a Monday evening pint in a low-key Ladbroke Grove pub. He had been doing temp work at East/West Records to pay the bills – a label known for such underground heroes as Boyzone and Chris Rea - and took the bootleg he'd produced as a formative trio with his brother Tré and K-Warren into work one day. They laid it down to senior executive Jean Branch; the endorsement wasn't exactly positive.
"She said, 'If you put it out, we'll sue you,'" he laughs. "And I remember leaving and thinking, well, what have we got to lose? We're nobodies."
One of the reasons we didn't get the remix officially okayed was a clause saying no one could remix the track for 10 or 15 years, because of the friction between Brandy and Monica.
Akabah and his fellow Architechs had come at garage sideways, as it were. They had never had much interest in four-to-the-floor garage of the American variety, and for most of the 1990s had been immersed in R&B and hip-hop, working with soulful vocalists, trying to get a publishing deal as songwriters. When their favourite West London R&B night Subterranean closed down in late 1997, it "left a void in clubland" – though their peers were getting a bit bored of it anyway, fiending for something new. That arrived when they first went to infamous garage club Twice As Nice, which quickly became their "Mecca." They never looked back.
"It was when I started to hear the English take on garage – with the heavier basslines, and the beats broken up into 2-step – that's when I thought, 'Oh my God, this is just like slowed-down hip-hop!' The fact they were wheeling the tracks, those climaxes, with the MCs and the DJs whipping the crowd into a frenzy; I'd never seen that in house clubs, but these were elements of dancehall culture that spoke to the reggae we'd grown up with. And because it was orientated around songs, with great R&B vocals and hooks and choruses, I felt like this was marrying all the worlds I loved. And it was all so stylish. It was perfect."
Akabah cites MC Creed's Vocal Fusion as a prime example of this clear departure from the US garage style. The role of MCs was crucial in making every rave a unique, live performance, in the ragga, jungle and dancehall tradition. "Anything of that tempo is party music, especially for a lot of black people in London: you've grown up on highlife, you've grown up on soca, or salsa music – it's all uptempo, so you already know it instinctively. I think prior to that we were all chasing other countries' sounds. But this was a chance for us to show our English identity. It was perfect, because everyone got it: white, black, Indian, everybody. It's just amazing, the way it brought different cultures together. That was very London, and very beautiful."
The original version of Brandy & Monica's "The Boy Is Mine" was released in May 1998 in the US, and quickly began racking up accolades. It soared to #1 in the US, and, a few weeks later, debuted at #2 in the UK, staying in the Top 20 for 14 weeks. (It later ranked as the 8th best-selling single of the entire decade on the US Billboard charts.) One day that summer, Ash's brother Tré came to him with a rough sketch of a remix. He'd nicked a CD single from a uni mate that contained the Brandy & Monica a cappella, and was inspired to shape it into the garage they'd been dancing to at Twice As Nice.
"The bassline immediately leaped out at me," the elder Akabah recalls. "It was amazing. We had got to do this." They began working on the other elements that would soup it up from a highly emotionally charged R&B hit into something altogether different. On a sampler and keyboards hooked up into Cubase on an old Atari, "with the old keyboard, monitor, and floppy disks" in tow, they brought Tré's idea to completion in K-Warren's studio.
"We wanted a hip-hop feel, we needed those 2-step drums and dancefloor tempo, and the crowd noises…" He pauses and gestures outside to the Westway, and Tavistock Road, last year home to Killer Watt and Sir Lloyd soundsystems: "Growing up around here, with carnival every year, that's had a huge influence. I've always wanted to use crowd noises on a track. This was the perfect opportunity." The original song was already positioned as a battle in the soundclash style: the two women taking it in turns to issue four lines directly at each other, staking their claim to the boy of the title. Architechs went about homing in on, and upscaling, this dynamic.
With dancehall-style cheering and jeering and horns blaring in the background in support of the two women, with their vocals transformed into ethereal, warbling echoes of the original, Brandy & Monica sound like they're duelling in a 22nd century version of the Roman Colosseum – a cyborg death-match set in the future, but marking the end of an exhausting century. Pre-millennium tension still needs its bangers, too.
On one level, it's still the cathartic, tears-on-the-dancefloor singalong full of relatable regrets and recriminations we know from the original. The trio dialled up the emotional tension by isolating and looping one particular line of Brandy's, whose "must you do the things you do?" now demands a response. On the other hand, the way the pitched-up vocals chime with the pinging, irresistible bassline – at a time when this music still carried a shock of the new, and Y2K-era paranoia was afoot – gives it a distinctly post-human sensibility.
The sonic drama was certainly elevated by the rumours about real-life drama between Brandy & Monica in 1998, including gossip that they had come to blows during a rehearsal for their bizarre and beguiling appearance at the MTV Awards, the only time they ever performed the song live. The singers' management teams were forced to release a joint statement denying the rumours. "That's actually one of the reasons why we didn't get the remix officially okayed," Akabah says, "because there was a clause on the track saying no one could remix it for 10 or 15 years – because of the friction between Brandy and Monica."
Waiting for the dubplate cutting machine to be freed up at Planet Phat on Caledonian Road, they met DJ Mike Anthony from the legendary Rampage Sound, who asked what they were making. "He went nuts when he heard it," smiles Akabah. "So he was the first DJ to get a copy, and it was premiered at Carnival in 1998, on Rampage, which was just amazing - then it started to blow up from there. That was the first dubplate we'd ever got cut, and we shifted over 40,000 of that first release. It was unheard of."
It became impossible to ignore in the UK over the last few months of 1998 and throughout the whole of 1999, with many represses and constant rotation in raves both on and off-radar. As the first major 2-step track with a full vocal, it prompted a gold rush for R&B tunes to flip. One of the biggest, Big A's remix of Whitney Houston "It's Not Right," was by the Architechs, too. "The only reason why we didn't use our names on that one was because I felt a bit paranoid about the labels. In retrospect we should have! Because the labels were fine about it all at the end," he laughs. He even heard from Jane Branch again later, the woman who'd threatened to sue them. "She was so happy with it! She said it helped generate huge sales on Brandy's album, and it gave the single a second life, too."
Akabah's grin turns to a grimace: "I see the UK garage movement as no different from what we had in the 1960s with Radio Caroline. Those DJs got taken on by the establishment, too. The music business waits for the rebels to shape a new direction, and then sign up the boundary-pushing giants from the underground. All big business has to do is wait and watch. They've got the money and the resources but they haven't got the ideas."
Big business got the strongest possible hint when bootlegs started flooding the pirate radio airwaves and record shops in 1999. "It was like the Wild West, honestly," says Paul "DJ Baron" Cartwright, the sales and distribution maestro who helped get underground UK garage smashes like "The Boy Is Mine" and "Body Groove" into shops like HMV. From there, he started his own label, Red Rose Recordings, which released DJ Luck and MC Neat's "A Little Bit of Luck" and "Ain't No Stopping Us," among others. So, how many sales did "The Boy Is Mine" do? "In today's world, it would easily have gone into the charts. Whatever the official number is, you could probably double it. I would say it moved easily between 120 and 150,000."
That's why garage was so special, so ferocious: it's a gumbo, with elements of America and the West Indies and Africa, but it was delivered in an English way.
That Wild West vibe could only survive for so long. With UK garage enjoying sustained dominance on the underground, it was inevitable the majors were going to take notice, and chart smashes like "Sweet Like Chocolate" and "Re-Rewind" followed. The Architechs got their piece of this action too, though. K-Warren left the two Akabah brothers to make his own solo material, and they kept the name, returning to their primary M.O.: working with R&B singers, but using the 2-step sound they had fallen in love with. The result was "Body Groove" with vocalist Nay Nay, which had an epic run on the underground before it was signed to Go! Beat and released officially, hitting #3 in the charts. They quit their day jobs, were signed up for numerous remix jobs – legit, this time – and were on Top of the Pops, Popworld and the rest.
While Architechs did better than most of their peers from garage's mainstream crossover, Akabah views '98 to '99 as 2-step's golden age: Hearing new dubs from Wookie, or MJ Cole, or Artful Dodger in the clubs, and rushing to the studio the next day, inspired and driven. When UK garage's decline and fall came, Akabah says, it was because it had become too powerful in its reach. "I really think the establishment and the media saw it as a political threat, this music alive in the working classes, bringing different groups of young people together, and they had to shut it down. You could feel the politics of it in the clubs – and the police closing down the clubs – using So Solid as a scapegoat for anything bad that happened."
"We always had a hard time in this country, but through music, through jungle and garage, we formed an identity. That's why garage was so special, so ferocious: it's a gumbo, with elements of America and the West Indies and Africa, but it was delivered in an English way, with some cockney thrown in. When you hear the kids speak now, the way they talk is a mixture, which we didn't have 20 years earlier. And if you'd told me 15 years ago someone like Stormzy would be headlining Glastonbury, I would have said 'come on, no chance.'"
Akabah starts explaining how much more marginal black British music was when he saw hip-hop first coming through in 1982. Wait, I ask, trying to do the mental arithmetic: how old are you? "I'm 48! I've seen it all come and go. And British music always needs things along the way to shake it up, when it becomes too orderly, too controlled, too boring." Without the renegade pirate radio spirit that vibrates out of every bar of the Architechs' version of "The Boy Is Mine" – a song that practically dares the lawyers to come knocking – the sound of the new millennium would have been very different. And how sweetly ironic that "the sound of young England, of young London," was built around the slickest of American commercial R&B anthems.