Key 1999 Tracks: Mr. Oizo - "Flat Beat"
Chal Ravens tells the story of TV ads, headbanging puppets and a "stupid loop" that captivated millions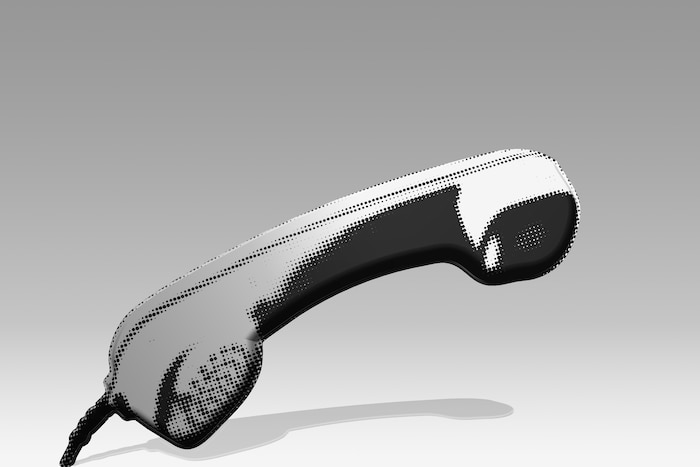 It says something about 1999 – a simpler time, when families gathered around just the lone glowing screen for their evening's entertainment – that one of the year's biggest-selling dance hits was the soundtrack to an actual television ad. Mr. Oizo's "Flat Beat" turned out to be of 1999's most catchy songs, fighting off stiff competition from "Mambo No. 5" and "Blue (Da Ba Dee)."
But it went beyond mere novelty earworm, running out as an important influence for a generation of producers by mapping the scuzzy template for '00s electro-house. Your parents knew it, your classmates knew it, and someone in your school definitely owned a Flat Eric, the mangy yellow puppet from the Levi's ad that became one of the most famous avatars of 1999. As daffy as a kids' TV theme but hammering enough to infiltrate clubland, "Flat Beat" felt cutting-edge and anachronistic at the same time – not bad for a "stupid loop" made on cheap equipment by a 24-year-old bedroom musician and film director called Quentin Dupieux.
"Flat Beat" was an early foray into dance music by Dupieux, made in a couple of hours at his parents' house on the outskirts of Paris. "I was not a techno guy," recalls Dupieux, who'd started out making downtempo beats inspired by Wu-Tang Clan and Beastie Boys. "Because I was not aware of the technology and how this music was made, I was just trying to make it. I think that is what remains interesting about "Flat Beat" – it's someone trying to make dance music."
The puppet was old, the colour was faded, it had this flea market smell, but I was in love with this thing. It was like a glove... something you use to wash a baby, you know?
Dupieux had gone back home to test out possible soundtracks for his new project, a huge commission to direct three TV commercials for Levi's. Ad agency BBH had come across a music video for his early single "M-Seq," a rural road movie pairing a handsome young driver with a strange yellow puppet. They persuaded Levi's that this odd couple should be the face of the brand's Sta-Prest range. Three TV spots were commissioned – a life-changing gig for the young director.
At home, Dupieux transferred the initial version of "Flat Beat" – a basic, nagging loop – onto his Dictaphone and flew to Los Angeles for a three-day shoot. The resulting ads reprise the cast of "M-Seq," with a shaggy-haired driver (Dupieux's friend Philippe Petit) and his puppet passenger now on the run from a slow-witted patrol officer. On set, Dupieux tested his new track by cranking up the Dictaphone while controlling Eric, making him headbang to the beat. "Everybody freaked out," he remembers, "like, 'Woah – let's keep this tune!' It was not planned."
The ads were an instant hit when they aired in January 1999, and "Flat Beat" took on a life of its own. "[Levi's] started to run the ads on MTV without the logo at the end, which was really smart," says Dupieux. Within weeks, bootleg versions of the track had started to appear. "It was just a stupid loop I did in two hours, with the beat and the bassline, and people were sampling it from the TV in really terrible sound quality so they could play it in the clubs. It's crazy when you think about it."
The obvious next step was to give "Flat Beat" an official release, so Dupieux went home again and spent another few hours extending the track and cleaning up the mix. Most of the ingredients – an AKAI SS1000 sampler, a cheap PC loaded with a demo of the digital audio workstation Cakewalk, a budget mixer – Dupieux is dismissive of now. But one "magical instrument" used in the otherwise rudimentary process remains a key signature of his to this day: the Korg MS-20 synthesizer.
Dupieux had bought the Korg from his friend Jackson Fourgeaud, who would later sign to Warp as Jackson and his Computer Band. "Jackson was 16 years old and already making really cool hardcore techno music," says Dupieux. "He got bored and wanted to switch to another kind of music, so he sold me the Korg MS-20. He was done with it. When I started to play with this keyboard, that's when I realised that music was actually not just a hobby. I had been dreaming about making sounds like this."
The finishing touch was the kick from a Roland TR-606: "Maybe the weakest in the industry," he smirks. "When I play in clubs, the difference between "Flat Beat's" kick and some new-school song is crazy – but it's part of the charm of this tune. It was really homemade: I never got round to doing a proper mixdown!" Armed with this extended, (slightly) polished version of "Flat Beat," Dupieux pitched his track to every major label in Paris. They all refused. The labels liked the commercial enough, but they thought "Flat Beat" was "not music." Fortunately, his dad had a friend who could help out.
Dupieux had known Laurent Garnier for several years, ever since the F Communications boss had bought a car from Dupieux's dad, who owned the dealership next-door to him. "They were neighbours. Every day they had coffee," explains Dupieux. "I went to his house, he played me some tunes, then I went with him to the Rex Club in Paris. I spent some time in the DJ booth checking what he was doing, listening to the music. I knew nothing, not a single tune. But when I started giving my demos to Laurent, he did something crazy. He was actually playing my demo on a cheap home CD player in the club, side by side with some house music classics on vinyl – woah! It was really exciting, and that's how I got into dance music."
"Flat Beat" finally arrived on F Communications on March 22, 1999 (a two-days-late birthday present for Flat Eric, according to his passport). "Boom. We dropped it and it was massive. We sold around three million copies." The single reached #1 in the UK, soon followed by Germany, Norway, Belgium, Austria and Italy. "I remember going to [record store] HMV, because I was spending a lot of time in the UK for the promotion, and people were buying the tape, the CD, the vinyl – some kids were buying three formats. I knew it was something very special."
He's watching stuff, sometimes there's a sound coming out of his mouth, but most of the time you don't hear anything. A little bit like a dog, wisely observing and reacting.
Crucial to the single's success, of course, was Dupieux's silent yellow muse. He'd found the original Flat Eric puppet – just a scruffy head, with no body – in a flea market for a couple of francs. "It was old, the colour was faded, it had this flea market smell, but I was in love with this thing. I was always playing with it. But it was like a glove... something you use to wash a baby, you know?"
For "M-Seq," he'd enlisted a friend to stitch a furry body onto the creature, then called Stéphane. When Levi's wanted to use his character, Dupieux tried to find out who owned the copyright to the original glove puppet. Nothing came up, so he and his team opted for a subtle redesign with help from the special effects experts at Jim Henson's Creature Shop. The Muppets makers' brief was simple enough – yellow, furry, not too similar to the original puppet – but some crucial information must have gone missing during the making of the first prototype.
"The person who was in charge of the project thought we were making a human-size puppet. We had this meeting where she was supposed to present the first prototype, and she showed up with a puppet the size of 10-year-old kid! It was super scary," Dupieux laughs. "So we started again, and slowly we made Flat Eric the way you know it."
The appeal of Flat Eric, much like "Flat Beat," is simple and childlike yet uncanny: he's an outlaw running rings around police officers one moment, a curious naif slurping fizzy green soda the next. Plus, Dupieux says, "there's something about the fact that Flat Eric doesn't speak. He's watching stuff, sometimes there's a sound coming out of his mouth, but most of the time you don't hear anything. A little bit like a dog, wisely observing and reacting." Only being able to articulate his feelings through the pitch-bent squeal of the Korg MS-20 massively worked in mute Eric's favour: "This sound, which is a little gastric, or plasticky, combined with the furry yellow puppet... the combination of the sound and the puppet was perfect."
Though Levi's made Dupieux's puppet famous, the brand didn't come knocking for a return on investment. Instead, Dupieux remained joint holder of the image rights, alongside production company Partizan – a welcome bonus when the market for Flat Eric collectibles took off. But Dupieux was over it. The music networks were clamoring for a video, so he took Eric for one last shoot at a fancy apartment near the palace of Versailles, giving him a desk job and a pile of cigar-like Frankfurters to chew on. "You can't see it," notes Dupieux, "but even the way it's filmed and edited says how bored I was. It's a funny video, everybody loved it, but when I watch it, I just see myself bored."
After that, Flat Eric went into storage. Dupieux released Analog Worms Attack later that year on F Communications, a "crazy saturated album" of burbling analog beats with "Flat Beat" tacked on as a bonus track. Once the hysteria had faded, Dupieux felt disoriented by his rapid rise to fame. "I lost inspiration a little bit," he remembers, "because the success was too big, and maybe not deserved, in a way. I was not sad, I was not confused, I was not depressed… but for two, three, maybe four years, it was tough to find new inspiration."
Dupieux shook off his despondency in the mid-'00s when he fell in with Ed Banger Records, the Parisian label whose roster – including Justice, SebastiAn and DJ Mehdi – forged a brash new collision of hip-hop, house and electro that aligned perfectly with Dupieux's style. The maniacal glitch assault of Mr. Oizo's 2008 single "Positif" didn't even sound so different to "Flat Beat," with its burbling Korg lines and stuttering drums. This time though, it slotted into an existing aesthetic that was going global.
The cartoonish side of Dupieux's production style even went on to influence the rise of American EDM, with Skrillex cribbing from Oizo's style; the pair eventually collaborated on 2016's "End of the World." Meanwhile, "Flat Beat" itself remains a staple for DJs of all stripes, whether it's 2ManyDJs playing it treacle-slow through the Despacio soundsystem, or EDM superstar Hardwell dropping a big room cover version.
It's hard to imagine another "Flat Beat" taking off in 2019. The power of TV advertising has diminished, and instrumental tracks rarely make it into the charts, perhaps because club bangers have lost some of their novelty value. Flat Eric is still here, though; Dupieux revived him in his 2010 clip "Where's The Money George?" (co-starring Pharrell Williams) and in 2015's hilarious short film "Being Flat."
Dupieux is marking 20 years of "Flat Beat" with a new EP – cannily titled Rythme Plat, in homage to his breakout classic – as well as a premium version of the Flat Eric toy. Back in 1999, he never expected his "stupid loop" to blow up, let alone that it could shape the sound of the next decade of French dance music. But like everything in Dupieux's artistic universe, "it was perfect, because nothing was planned – it's just like a happy accident."