Tarik Nashnush and UKG's Most Important Label, Locked On
Dan Hancox sits down with one of the pioneers of the 2-step revolution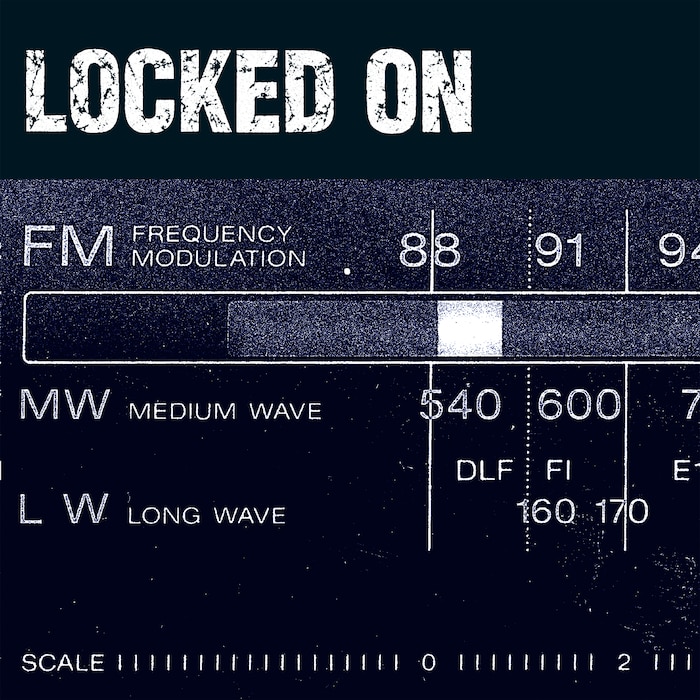 The cluttered windows and garish signs of Archway Computer Centre at 679 Holloway Road in North London advertise laptop and PC repairs, mobile phone unlocking and a local funfair. What they do not advertise to the commuters hurtling by is the transformative role the site played in British club music. This cramped space was for decades Pure Groove, the independent record shop which began life as a market stall in 1988, opened by brothers Tarik and Ziad Nashnush and their friend Peter Worthington in the UK's Second Summer of Love. Eight years later, this humble location birthed UK garage's greatest ever record label.
Locked On is synonymous with 2-step garage in a way that has few analogues. Grime DJ and garage superfan Logan Sama has said that his affinity for Locked On was like supporting a football team; a kind of blind trust and devotion. "I used to follow the brand because they had power and a strong history – I would buy anything they pressed up." When you start to flick through their catalogue, it's easy to see why: it is a litany of classics that is almost exhausting.
Locked On's first release, in 1996, was a compilation mixed by the then-unfamiliar Todd Edwards, and their first two new releases were the back-to-back, double-drop diamonds of Somore "I Refuse (What You Want)" and Dem 2 "Destiny." In the space of just a few years, there followed Antonio's "Hyperfunk," Leee John's "Your Mind, Your Body, Your Soul," Nu Birth's "Anytime," Doolally's "Straight From The Heart," US Alliance's "All I Know," Zed Bias' "Neighbourhood," Monsta Boy's "Sorry," Wideboys' "Sambuca" and Artful Dodger's "Movin' Too Fast." There is also the small matter of Locked On introducing the world to the Streets – if the number 679 in the address above looks familiar, that's why.
Once we had the idea for a compilation, we needed someone to mix it. One of the last names mentioned was Todd Edwards. I remember someone asking, "Does he even DJ?"
23 years after lighting the spark, Tarik Nashnush is sitting in the low-lit but cosy Duke's Head, 15 minutes walk to the north of the old Pure Groove site. Now a pub landlord, he is trawling Discogs on my phone, cycling through his old label's indelible back catalogue.
Nashnush grew up on '80s punk, indie and hip-hop, before he and his friends started going to warehouse raves to see the likes of Judge Jules. In their late teens, they started DJing and throwing parties themselves, before the thought occurred that they might open a record shop. Pure Groove began as a stall in Camden market in 1988, selling records by rap groups like EPMD, before opening a brick-and-mortar location in 1989. At that time, the challenge was sourcing the records. "We found these places called 'one stops,' that would buy in from the States. They were these huge warehouses, with stacks of amazing and exotic imports, and you'd flick through piles and piles of them."
They were teenage amateurs with no business experience, just raw zeal for the music around them. As house continued to dominate in the early 1990s, they developed a niche as an outlet for imports. They would travel to Chicago and bring back as much as they could carry, raising eyebrows at customs with their vast and expensive excess baggage haul. "As things moved into drum & bass, a lot of new pirate stations suddenly started to spring up around us in North London – and that's what they were playing."
Because of the geographical proximity, they built up a symbiotic relationship with the pirate stations. It was a world of interlinked micro-businesses, and many of their customers and shop staff were DJs on the same pirates. "A lot of them were small and transient. Stations were there one minute and gone the next day. The garage thing sprung from there, from jungle." He pauses and smiles at the memory: "You know how you'd have the racks on the walls of the record shops? There was this kind of physical battle for wall space between the two, with garage eventually replacing the jungle."
"As soon as we heard garage we got carried away with it, both the American stuff and then the UK version. What maybe set back UK garage a bit was some people from other parts of the dance scene thinking it was rubbish – that it wasn't as measured as the American stuff. It wasn't as classy. So it wasn't getting played on the dance shows on mainstream radio. It was really bugging me, but it made us feel quite punk about it. 'Well, no one else likes this stuff, but we do.'"
But there was some mainstream interest, and it was this that spurred the creation of Locked On. A&Rs from major labels started to come in to the shop and ask for recommendations, or particular white labels they'd heard about. "I remember this guy from Sony ringing me up and asking, 'You know this dance thing, do you think it's here to stay?' I think maybe now people take it for granted that it was always going to become, and remain, commercially successful." When Nashnush and his partners noticed some of those underground records they were pushing ending up in the charts, "we realised, 'Hang on, maybe this is the sort of thing we should be doing? We can't just be passing things on.'"
Their first attempted venture was a battle to get hold of and release the 2-step remix of Tina Moore's "Never Gonna Let You Go:" "We were buying it off a guy in the States and selling it for a tenner, which was kind of unheard of at the time – a tenner for one track. It was on BMG in the States, and we spent ages trying to sign it, but couldn't."
"But it was that which led to this Todd Edwards mix, which was basically the best thing that's ever happened," Nashnush grins. "The best idea we ever had – and it was partly a way of getting some tracks on there that we couldn't put out otherwise." Todd Edwards' Locked On: Inside the Mix quadruple-pack vinyl and CD was released in 1996, and remains as powerful a statement of intent for a new genre as you could hope for. It was packed out with remixes of major artists they never would have been able to license otherwise: Jamiroquai, Celine Dion and, at last, Tina Moore.
"Once we had the idea, we needed someone to mix it. One of the last names mentioned was Todd Edwards," he laughs. "I remember someone asking 'does he even DJ?' He'd never been to the UK, we'd never met him, we didn't really know anything about him except that he had this distinctive production style. We were talking to his manager in the US anyway – over phone and fax! – about releasing one of his remixes. We took a complete punt and asked him, and he did it in one take. It was seamless."
"That compilation was the zeitgeist, and the beginning of UK garage. There weren't even that many tracks at that point! If you turned on Freek FM, you would have heard those same tracks – but getting them all together and out there was a huge deal."
From songwriting to release, infrastructure quickly emerged in the mid-to late '90s that let the garage scene run itself. "In the shop we noticed more and more individual producers pressing their own record, without a distributor or anything, then driving around to the shops, bringing it in independently. That became... I mean, that was the garage scene. Wiley used to be a permanent fixture, he'd come in with his own records, with Dizzee's records – he knew what he was doing, and didn't need anyone but himself and his car.
"It was a very exciting time for reasons other than the actual music itself, because there were more barriers prior to that for anyone creative: You'd have to get a deal, you'd have to get someone to sign your record. But suddenly there was this bubble, essentially people saying 'Well, OK, no one else likes this stuff or wants to sign it, but we can go and do it ourselves.' You could go down the Holloway Road to the mastering place, pay £40 and get a dub cut and play it out. And if you got a decent reaction, you'd go and cut a bunch more."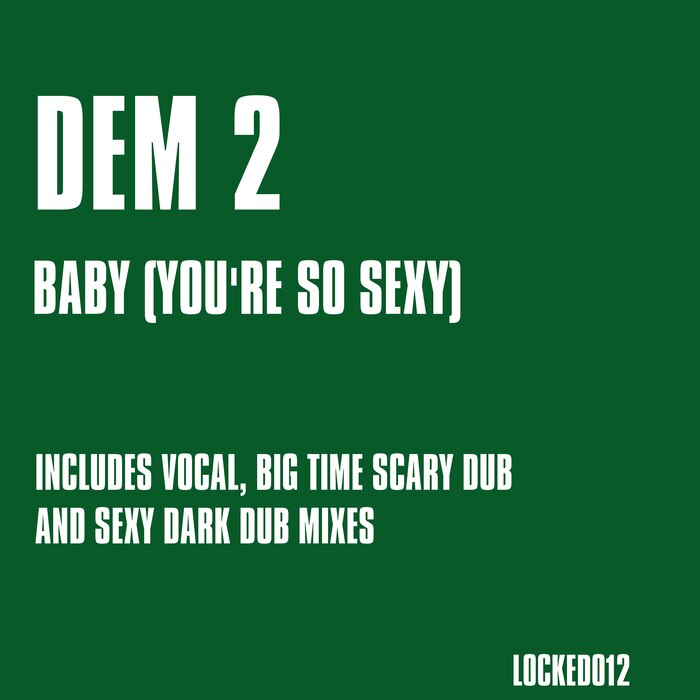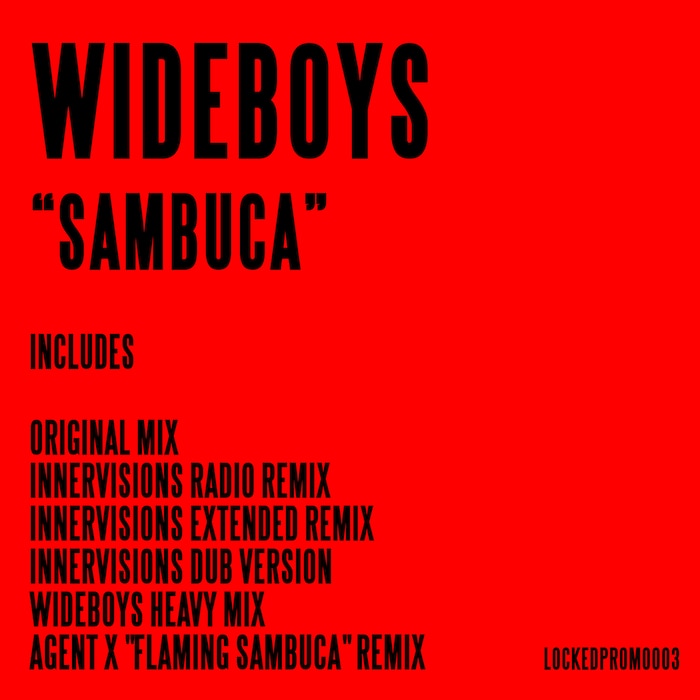 Nashnush describes the scene on a typical Friday afternoon, where a kind of de facto audition would take place in Pure Groove. Budding producers would bring in their new dub, and because it was Friday, there would be about "30 DJs in the shop. If you brought in your new track, and it popped off, you'd know it was worth pressing them up."
When it came to sourcing the records that would make Locked On a byword for 2-step supremacy, the sheer level of DIY spirit was sometimes a challenge. Trying to sign Dem 2's irrepressible "Destiny" was one such mission - an odyssey, really. "There was a run of about 500 white labels of it going around, and we absolutely loved it, but no one even knew what it was called – it had been misnamed 'Dance for Me.' And we had no idea who Dem 2 were, and I've got the track name wrong as well, so I was running around London, asking everyone, desperately trying to find out who made it, so we could sign it. There was a phone number written on the label, but it always rang off. But I kept ringing, and on about the 400th attempt, someone finally picked up – and I wouldn't let him off the phone until he agreed to meet me. He said 'come to Bluewater Shopping Centre car park,' which I thought was odd, but I was going to go wherever I needed to go.
"It was summer, and I had parked up at Bluewater, scanning around, hoping for the best, and what looked like a vintage BMW convertible pulled up, a really muscley guy got out, and I thought 'It can't be him,' but it was – or one of them. So I followed him in my car out to a house in a small town in Essex, really off the beaten track, and he took me straight into the garden, and at the bottom they had this shed where they had a recording studio. It was their parents' house. And then there was a phone in the middle of the floor of this shed, and no furniture, and I'm thinking that's the phone I rang, that's why you didn't answer the first 400 times." Dem 2 almost did an album with Locked On, with a number of tracks laid down. Then, sensing a chance at wider success, they signed with a pro manager to capitalise on their surging ambition. The release simply never came out.
We scroll through the Discogs page on my phone again: "Mostly these were just bedroom producers with no public profile, and you had to go and meet them in Bluewater car park, or wherever. Our A&R meetings – I mean, it wasn't an A&R meeting, I only learned that's what you should call it later – was just the three of us sitting around the table playing white labels that people working in the shop had put aside, with a note saying 'you should check this out.'"
The leaders of the 2-step revolution were obscure people you wouldn't be able to pick out of a lineup, working in their bedrooms, never doing interviews or photo shoots, existing predominantly on acetates. At the cusp of the 21st century, this was beginning to change, and with it, Locked On would change too.
Before Mike Skinner's bold and bizarre debut single "Has It Come To This?" he'd already had a fair few rejections. The deal with Locked On – and the establishment of 679 Recordings that followed, with Nick Worthington – almost didn't happen. "Mike Skinner handed the demo in to us because he loved the label, and knew the shop. And when he called in to check on it, whoever answered the phone said 'the tape got chewed up,' to which he said, 'but I gave you a CD.' Luckily, he brought in another copy – that was a near miss."
By this point, their "A&R" process involved a weekly routine of putting the 10-15 biggest new tracks on a CD and each taking a copy away to listen to them. "With 'Has It Come To This?' on the Monday of that week we were all feeling like, 'what the hell is this?', and by Friday, it was 'this is incredible.' I think you need to listen to it ten or 20 times to really get it."
The reputation of the shop had grown sufficiently by 2001 that they knew people at indie goliath XL. For some of their more chart-friendly signings, like Monsta Boy's "Sorry," a more commercial push was in order – so they partnered with XL, while also developing the Streets. But for the majority of its life, Locked On was just about the relentless underground success driven by catalogue of sparkling brilliance. "A track like Antonio's "Hyperfunk," it just kept going, selling and selling – but it was never a hit. It was just bubbling on the underground for so long. That's really what we were about, and what garage was about."
Perhaps it was 2-step's ability to bubble steadily in the underground that has helped its longevity, and is why it's so revered as a genre, two decades later? "I think that's it," he agrees. "It wasn't ever overexposed, that's why it still sounds fresh today." Fresh enough that, in downtime, Nashnush's daughter blasts out garage she hears on the university club circuit. Zed Bias' "Neighborhood," he's told, gets a spin every night.