Bass Mids Tops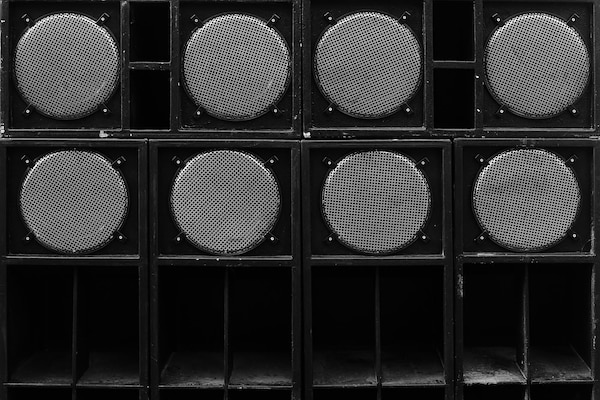 In exclusive excerpts from his forthcoming book, Joe Muggs maps the multiple continuua of bassline-driven music that has reverberated through British life for half a century
Everything to do with BASS MIDS TOPS has been about a process of emergence. The book went through many, many iterations, and the themes behind it many more, before at last coalescing into its final form. But the book now being printed this summer is, pleasingly, conceptually simple.
It's a series of 25 lengthy Q&As, telling the story of the influence of Caribbean soundsystems' incursion into British culture from the 1960s to the present day. The interviewees are all practitioners in some sense: mostly musicians and DJs, though almost all have some structural influence as promoters, label owners and mentors. Then there's Sarah Lockhart, who occupies a crucial and central position in the book, there entirely for her svengali status.
The photographer Brian Stevens and I have worked together for a long time getting to this simplicity. We first made a vague attempt to map out underground culture through interviews and portraits a full decade ago, with my VeryVeryMuch website. "Underground culture" is a helluva catch-all, though, and after putting up a few interviews we found ourselves unfocused and overcomplicated. Also, I forgot to renew the domain name.
Meanwhile I had found myself wrestling with the "hardcore continuum" as coined by Simon Reynolds. It's a fantastic, and extremely useful, term for – roughly speaking – London pirate/rave music of the 1990s and 2000s. But some of its more zealous guardians became obsessed with putting hard boundaries about it, making it proprietary and rigid. In debating with them, and with Reynolds, I started falling for the idea of multiple continuua: porous, fluid, readily-combinable structures within culture.
Lloyd Bradley's Sounds Like London: 100 Years of Black Music in the Capital had shown precisely that the same music that was described as "hardcore continuum" could also be viewed through a completely different historical and conceptual frame. By looking at rave-club music, one can follow a soul-jazz continuum, a psychedelic-industrial continuum and so on. And all these can coexist to differing degrees in different sounds, places and people.
Finally, this fell together as I was looking at Brian's 2004 photos of Notting Hill Carnival soundsystems, the speaker stacks alone and monolithic, architectural objects in their own right. At the same time I was reading Steve Goodman's Sonic Warfare, and inspired by his themes of bass penetrating and evading boundaries, I started to imagine a bassline reverberating through history. This would be our theme – the strange attractor around which the themes I was most interested in would orbit, the flow we would follow.
From there, to tell the story of those soundsystems' influence on this country and its culture and subculture, I would find interviewees across the generations who have hybridised the Caribbean sounds and birthed new genres. So, starting with Dennis Bovell – who both created the uniquely British form of Lovers Rock and was crucially involved in bringing dub weight and space to punk and post-punk – and moving through 1980s warehouse parties, acid house, rave, jungle, broken beat, garage, dubstep, grime and beyond, we have 50+ years of soundsystem continuum.
But from the details of the interviewees' lives, so many other complexities of cultural flows emerge. So the vital stories of UK hip-hop, of the rare groove world, of UK techno and so on all ebb and flow through the book. Specific historical moments like punk and acid house are visible as forms hiding just behind the stories. And basslines reverberate through the whole thing, different in form and tone with each year and decade, but fundamental. A history told through basslines, shaking loose new ideas as they go.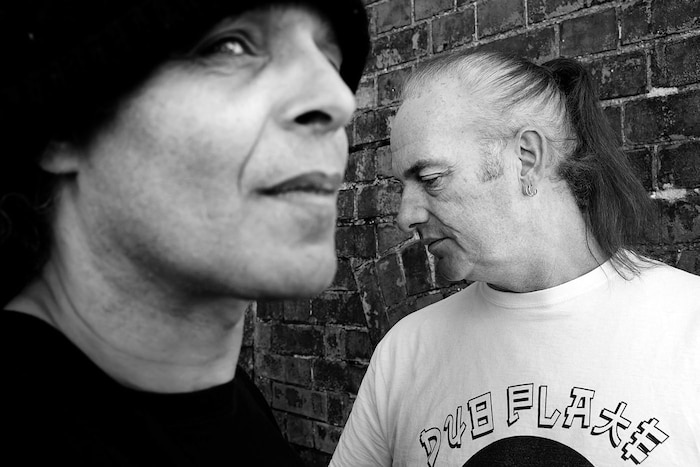 Rob Smith, Smith & Mighty
Were you aware of something special about the local music scene as a kid?
Well – I always felt there was something going in Bristol, but I was looking at it very locally. I wasn't ever really thinking about things in a broader sense; I didn't have anything to compare it with. My personal thing about music was that, up until punk, I felt that music was something that an elite set of people were allowed to do and I probably wasn't part of that. But punk, with this "do what you want, think for yourself" kind of attitude, then seeing your mates grab a guitar and start singing and stuff, it was like "Oh, alright." That made it mentally seem possible.
What were your tastes as a fan back then?
I did like punk quite a lot – and reggae, I was a big reggae fan. Really I just liked pop and guitar stuff and Jimi Hendrix and things like that until I found reggae when I was, I guess, about 11 years old – and that struck me as like being somewhat more important than everything else somehow. And then when I got into it deeper and started hearing dub and the process of it, that's when I really started to get excited and feel that it's something that I needed to get involved with personally.
Was reggae something you heard around you?
I grew up in a mainly white area in the north of Bristol, in an estate, but in my school there was quite a big black community. Because I just couldn't get into football, but all my mates would play football in the dinner time, in the lunch time I just wandered round the school with nothing much to do. But one lunchtime I discovered a room that older girls were allowed to use, with, like, a portable record player. So I kind of sneaked in, and they were playing reggae 7"s – seven inch singles. Now, the thing that fascinated me was that they were turning them over and then it was a version on the other side. So that was, I guess, the first time I saw I got this thing about there being a deeper side to reggae. And I'd got this mate and he was bit older than me and he had a bit more money because he had a part-time job, who used to buy all the albums and he'd play Dreadlocks Dread [third album by heavyweight Jamaican vocalist Big Youth]. That had quite a big effect.
Yeah, that'll turn your head!
Because of the production, it was just like nothing I'd ever heard before: It's really out there. You know, it was like punk, kind of real, quite rebellious, and wasn't sticking to any rules I'd known before.
And what stage were you aware of the natural home of reggae being the soundsystem?
When I was a kid, I had quite a nice record player, but it wasn't equipped with bass speakers or anything. So at the very beginning, I was more interested in the rhythm patterns, drum patterns and guitar chips and things like that. A little older, when I left home, I went to a place called Trinity Church in Bristol where Jah Shaka used to come and play, and now that's where Stryda [Half of Bristol duo Dubkasm, who have been operating for over 20 years] does his Teachings in Dub sessions – it's always been this popular venue for soundsystems. That would be one of the first times I heard big boxes. I remember thinking, "Wow, my god, the room is actually shaking, it's actually vibrating!" Then I realised it's my eyeballs in their sockets giving me that effect.
Seeing music made on a PlayStation One had me going: "Rah! I didn't think you could do it this easy" – easy to get music to come out the speakers, to make it without having a multi thousand pound studio.
What part of Croydon did you grow up in?
I lived in an area called Selsdon which is just round the corner from my current home studio actually. Grew up there with my brother playing music, which was obviously my connection with Big Apple at the time – actually, he was my connection full stop.
How old is your brother?
Jack is nine years older than me, hence his connection – jungle, hardcore, etc... He had been working at Big Apple for a few years before my first memory [of the store].
So you were hearing rave music.
To be fair, I remember jungle when I was about five, proto-jungle, thinking it was a fucking racket. Obviously my little delicate ears didn't understand. The shop which is the main thing I can really remember. That's the start of everything for me. The first time I remember walking in the record shop, I was down on Surrey Street fruit market, was where the shop was located. My mum was getting some fruit and I was like, "I'll be back in a minute!" and ran into the shop to do most annoying thing that you could do in a record shop.
At the time because I'd never been in a record shop. I was buying records but I didn't have decks, I used to use my brother's, which he used to hate, so if he would have been in there I wouldn't have bothered because he would have known I was going to probably go home and use his decks when he was out. Anyway, I asked for the very highest record on the shelves to have a listen to it and I said "Nah, I don't want it" and walked out. Later on, I learned while working there it was the one thing that pissed everyone off the most. That was my first memory of having any sort of connection with the shop. At this point I didn't know Benga, I didn't know anyone. They didn't even know I was Jack's brother or anything. I was just sort of... 12.
Do you remember what the record was?
It was the Booker T flip of "Bizzi's Party." I'd been hanging about with two girls the weekend before and one of them used to do tapes, as everyone did I think; you'd make mixtapes for girls, it was cool. I remember them singing it – "Bizzi, Bizzi's party! This one's going out to all the pretty girls!" – plus it'd been on Upfront FM, which ties in with Hatcha actually.
They'd heard it on Upfront FM, where Hatcha was on originally, so then I went in the shop for it. I started working at Big Apple when I was about 14, and Hatcha was the first person I met from the shop on a personal basis. He woke me up once, coming to look for my brother, who was meant to be at work. I was in bed, got up, angry I'd been woken up by this little 17-year-old geezer with a massive grin. From there we become friends. He saw me in the high street near where I lived and he gave me a lift home and gave me a joint, which at the time no one would do. That was the start of the blossoming romance of me and Hatcha.
It was around that time I started to make music – which all started from being around a friend's house in Penge and going in to see one of our other friends making music. Seeing music made on a PlayStation One had me going: "Rah! I didn't think you could do it this easy" – not easy in a sense, but easy to get music to come out the speakers, to make it without having a multi thousand pound studio. For me, that was the end of garage and the start of 8-bar. When Youngstar's "Pulse X" came out around that time, that record was the start of a lot of young bedroom producers. I think I was making garage that was more in the style of El-B garage before I did a "Pulse X" bootleg because that was my thing. Everyone did a "Pulse X" bootleg.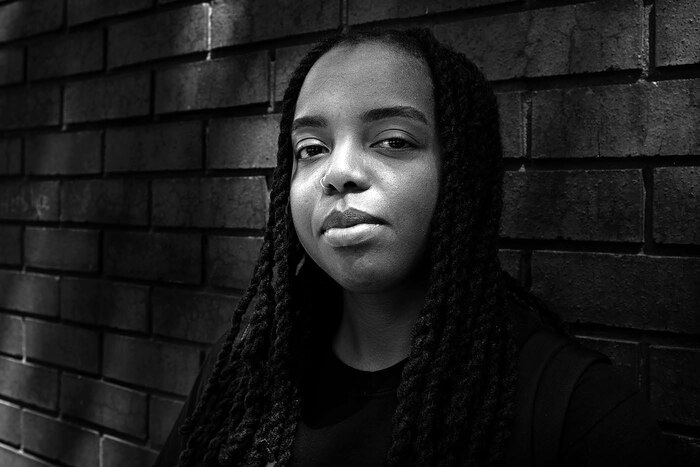 Are there any tunes that leap out from early childhood?
Definitely, it's gotta be A Tribe Called Quest. I think it was Midnight Marauders, listening to that in my mum's car and knowing all the words to the skits like seven out of ten times, focusing on where the names comes from – maraud means "to loot" so I remembered that from a really young age. And, Leviticus's "Burial," that's one of the earliest memories I have of a tune and me losing it, but not even knowing the name of it. Also, Hustlers of Culture's "Flipjack" – two tunes that my mum absolutely loved and that became some of my favourite ever songs.
So what age would you have been when you heard "Leviticus?"
I probably would have been about three or four - my mum had this wicked tape called Thunder and Joy. It was a jungle mixtape and we used to rinse it in her car. I'd always be with her driving up and down and when she would be at the MOBO Awards in '96 and '97 [with Shy One's father, Trevor Nelson], I'd always go with her and wait in the car listening to tapes and killing the battery.
"Burial" is so much the intersection of all those different strands of underground – it's got soul, ragga, techno, breakbeats, and then the chorus that everyone remembers instantly.
And then, the other vocal is by my unofficial uncle Rick, too [a sample from Jill Francis's "Make Love to Me", produced by Rick Clarke]. I didn't even know until a few years ago. Mum was like: "You know that's Rick's tune?" A good friend of mine, a person who I always used to DJ with, was in a crew with and first went on radio with is Rick Clarke's son, Miles Clarke. He's a DJ called Reason. So, I just love how it all tied back in – how one of my favourite ever tunes samples my uncle. I was with Rick last month in St. Lucia actually, he puts on loads of parties there now. Just older black people retiring raves, wearing all white.
Big people raves?
[Laughs] Yeah, big people dances. So when I think early music memories, I think of listening to pirate radio. I think of listening to my mum's big JVC stack – where it's got the turntable at the top, then the radio, the cassette, the amp and the bottom shelf records. So that, and one of those pull-out radios in her Peugeot 205 which she'd make tapes for especially.
You told me before that you went to Carnival every year from young childhood.
Well, I was born in April so I didn't go the first year I was born, but the next year my mum took me – I was one. She used to make the costumes. She was in a... what are they called, like a Carnival troupe? One based in Stoke Newington. I was playing at Total Refreshment Centre two years ago and I went to the bagel shop, asked them if they'd been there a long time and the owner said "Yes, over 20 years." I said, "I remembered being here when I was three!" She was one of those people who used to make the costumes; Perpetual Beauty they were called. So, I went out to Carnival in costume when I was three. Before that my nan had a stall but I missed out – ah man, now I'm stuck spending a fortune on food and drink for no reason.
In them days you could play anything – I'd be playing Animal Nightlife with King Kurt, mixed in with James Brown and Kraftwerk... Bauhaus, B52s, James Chance, Bob Marley, whatever, all over the fucking place. You drop the right classic and people in suits and quiffs would just go fucking nuts.
Could you pin down exactly where your life in music started? You grew up in Croydon, right?
Yep, that's my hometown, the grimy streets of Croydon. I suppose it started in a place called the Old Barn in South Croydon. Before that I grew up with a West Indian background so there was always soundsystems around, always heavy all night parties, always music in the background, soundsystem in our front room, and I can remember just being really into the equipment – getting my first gramophone, buying my first single, all that. But it was about the culture of the time, following whatever was around. The first record I bought was bloody T-Rex. I was just like any other kid born and bred in Croydon, just like anybody else, into the pop of the time.
Then after that I was a punk, I was a rasta, bloody New Romantic, skinhead – I've been through the whole lot. I used to follow Pete Tong [in his soul and hip-hop early years] and Chris Hill [head of the Soul Mafia crew that included Tong], go to the Caister weekenders, Wigan Casino, Goldmine – we were the sort of South London Soul Patrol crew, and we were heavily into dancing in those days. You'd go down to places like the Horseshoe on Tottenham Court Road where they'd have dancers, absolutely amazing dancers every night. They were like ballet dancers, twisting, spinning, bending, always really original in their moves.
We'd go around different places challenging people to dance-offs – down to Sutton Scamps on a Tuesday night and have a dance-off with all the Sutton lot, then another night we'd go down to Caister and have a dance-off with them. It was a constant, "wahey!" fun thing, but also it was releasing your aggression on the dancefloor, challenging each other with dancing where these days you'd do it with a knife. So yeah I was into black music, including all the American stuff of the time.
What about electro? Was that part of it?
Well in the late '70s, early '80s it was funk, then rap came. I remember someone on the radio when "Rapper's Delight" came out saying, "this is never gonna go anywhere." We were sat there going: "No! This is the future!" – if you knew what you were talking about, you knew that in the Bronx this stuff was there for real, it was a lifestyle, know what I mean? I think I've always been open-minded, but when that really started to open out was when I got into 400 Blows.
And how did that come about?
Well I was a DJ, that's what I started off as. We used to do this club in Croydon called the Swamp club and…[laughs in disbelief] it was sort of a rockabilly thing. In them days you could play anything – I'd be playing Animal Nightlife with King Kurt, mixed in with James Brown and Kraftwerk! All over the fucking place – and all these people were there in quiffs and suits having a good time, all smartened up and it was brilliant. Bauhaus, B52s, James Chance, Bob Marley, whatever – that's when I used to really enjoy DJing because it would just be: "Right, what am I going to play today?" You drop the right classic and people would just go fucking nuts.
I did Dr Jims – a classic old jazz-funk venue where all the soul guys played, a Sunday night jazz-funk fusion type place – teamed up with my mates Rob and Andreos, who was George Michael's cousin. Because the whole bloody Wham! thing had its seed in Croydon, we used to play them and Animal Nightlife, all that kind of soul pop of the time. I realise this ain't doing my bass music credibility any good…
Anyway, at Dr Jims someone came up to me and went, "Oh you should meet this guy called Andrew Beer, he's got a record out." So I met him, he gave me this record, a 7" single, white label, track called "Beat The Devil" and I thought, "Oh this looks interesting." I took it home, put it on and was just like: "Nah mate!" It was like actual devil music, like some white voodoo thing with backwards loops and trumpet solos – but I could tell there was something going on, even if I wasn't into it.


Joe Muggs' book BASS MIDS TOPS will be released on July 29th by Strange Attractor / MIT Press. You can pre-order here.
Header image © Brian David Stevens / Strange Attractor