One Man's Tribute to New York's Renowned Soundystems
The best soundsystem in France is in a private home near the Belgian border, where DJ and audiophile Sébastien Deswarte has attempted to replicate the sonic landscape of the most famous parties in New York – the Loft and the Paradise Garage
The address is hidden somewhere in the middle of a quiet residential lane in the suburbs of Lille. Filing past streets of identical redbrick houses, we stop at an unassuming abode, protected by a tall steel door and fortified with wire. After walking beside logs of wood aligned next to a high wall, just past a plastic punching-ball knocked over by the wind, disco beats filter through bay windows which light up once the door has opened. In the back of the room, right by the kitchen, our eyes catch upon two huge Expedit shelves packed to the rafters with tens of thousands of records, before they quickly lower towards the makeshift dancefloor in the living room, a space encircled by four Klipschorn speakers. With their crystalline and immersive sound, these legendary pieces, launched in 1946, ensured the glory of their creator, sonic pioneer Paul W. Klipsch, and 70 years later, every audiophile forum still mentions them with awe.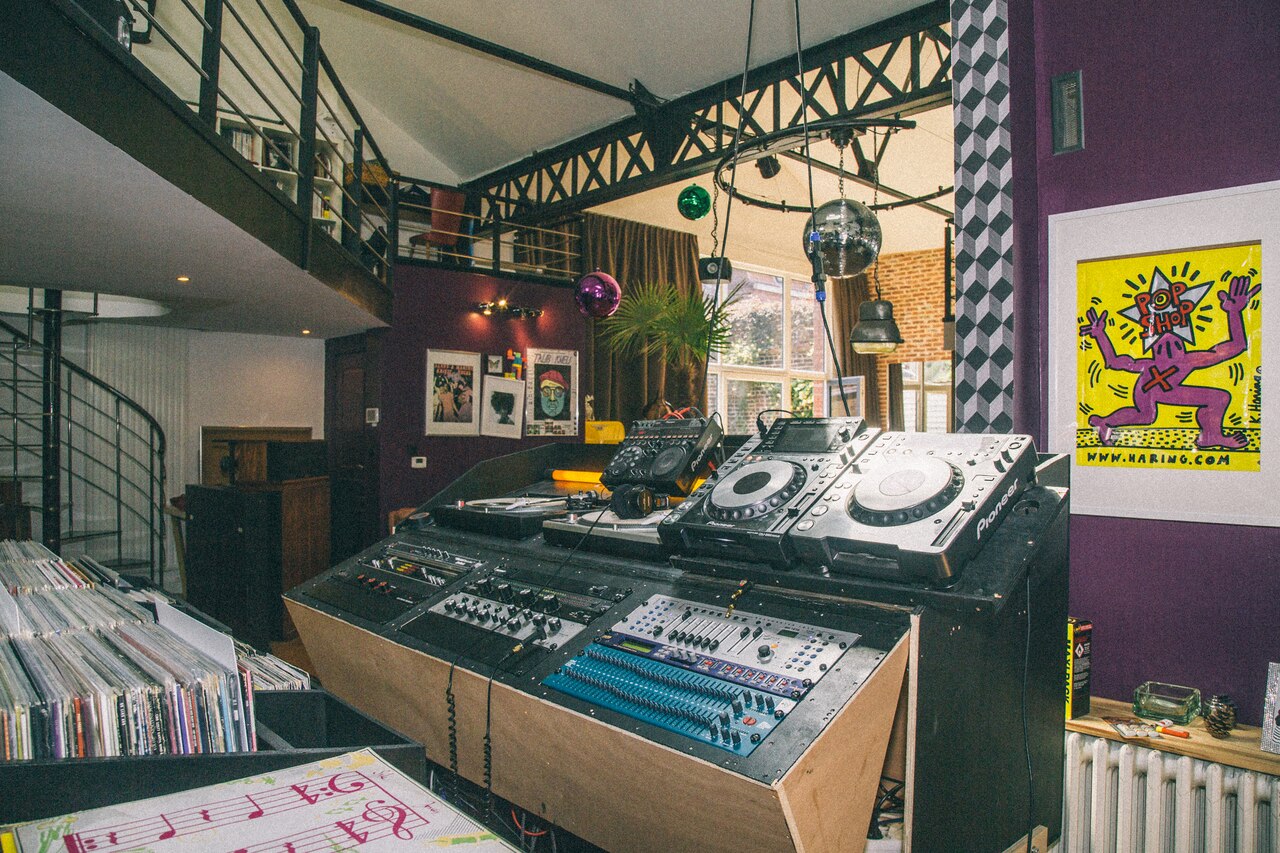 Behind the decks, clad in a blue short-sleeved shirt, Bermuda shorts and salaryman glasses, the lord of the manor, Seb Deswarte, is spinning records. Disco, house, techno, soul, hip-hop and reggae all ring out with an extraordinary sound. The Klipschorns reveal the most minute production details, shedding a completely new light on classic tracks. To complete this installation, a Bertha blocks the corridor leading to the lavatory. This mythical bass box was designed by Richard Long, the audio wizard who created soundsystems for clubs as legendary as the Warehouse and the Music Box in Chicago, and Studio 54 and Larry Levan's Paradise Garage in New York City. Seb Deswarte brought the Bertha back from Hawaii, where it was a stalwart of DJ Harvey's club. It is the final jewel in a long quest to recreate the perfect soundsystem from the halcyon era of NYC clubs.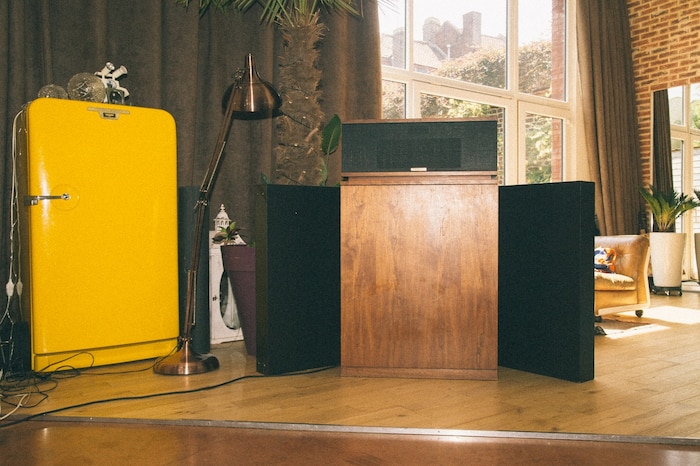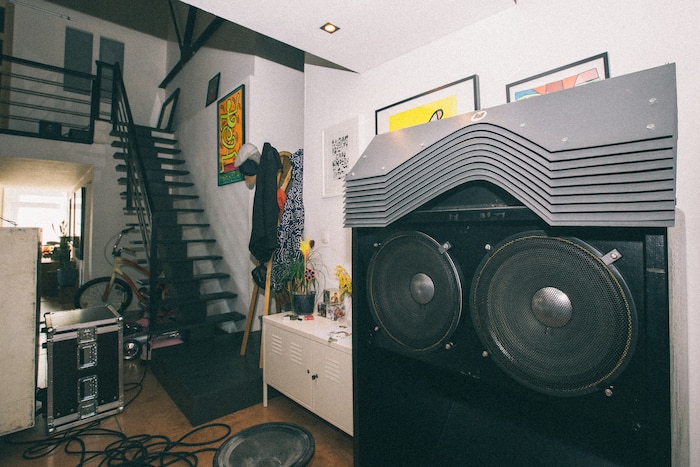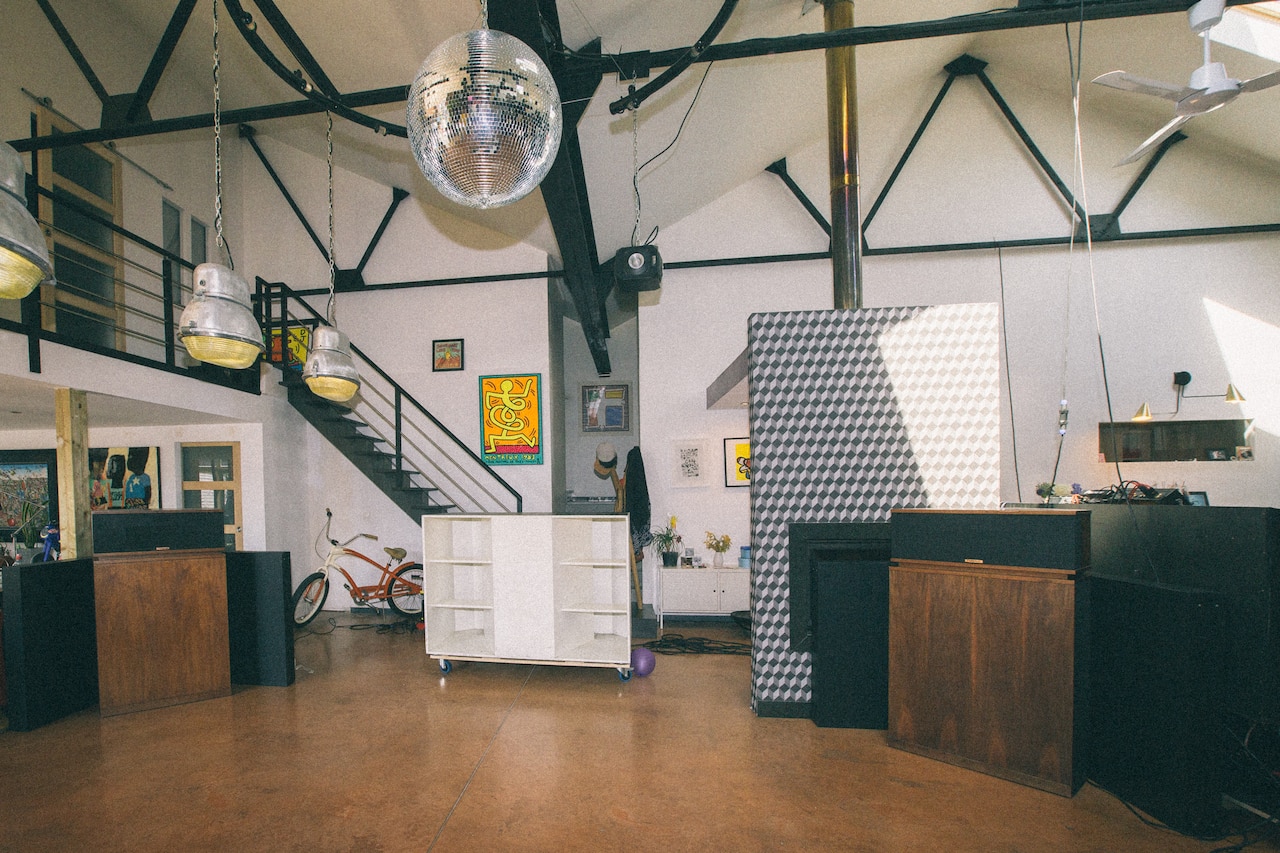 As is often the case, everything started at a rave. Seb was turned on in Paris in the '90s but mainly partied in Belgium. The Dunkirk native visited all the house and techno clubs over the border at a time when local French discos were more set on getting revellers to do the conga. "We would go to Belgium every weekend, especially to Leuven, to the Food, a club that hosted DJs from Chicago. My mates would come get me at the school gates, we'd go to Ghent and to records, and then go dance until nine the next morning." Seb dropped out of school and devoted his time to turntablism; he soon became obsessed with house music and its origins, which logically led him to New York – the city that changed everything.
New York Calling
In 1998, having just turned 21, he travelled to the Big Apple, alone: "I didn't know anyone, my English was terrible. The taxi dropped me off in front of a youth hostel that was fully booked, and I'd forgotten my accommodation list in the car." It didn't matter – the list of unmissable clubs and DJs was etched into his brain. He headed to Club Vinyl, Timmy Regisford's Shelter night and a haven of soulful house. "He was my favourite DJ. I turned up at midnight, which was the last thing to do, as he would play 12 hours straight. At midnight, it was just kids, at four, people who really knew about music would begin to turn up, and at eight, those from the Paradise Garage would make an appearance, that's when Timmy Regisford spun his disco series." Seb crossed paths with Louie Vega from Masters at Work, who would play around with the lights whilst Regisford mixed in his huge booth, and the sound hit punters right in the face. "There were four Berthas! I couldn't believe what was coming out of those soundsystems, powerful but crystal clear."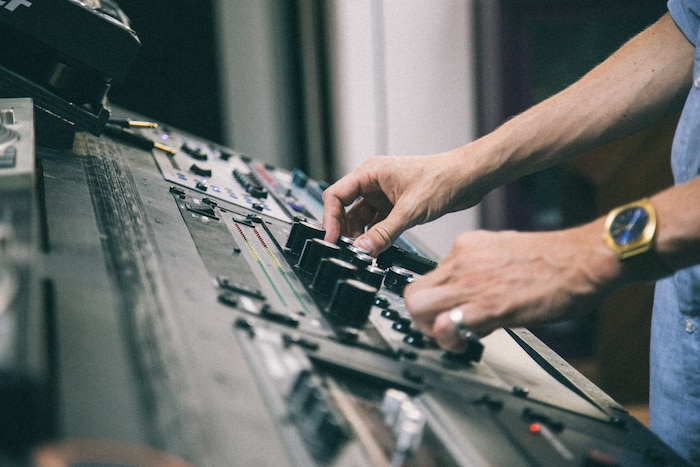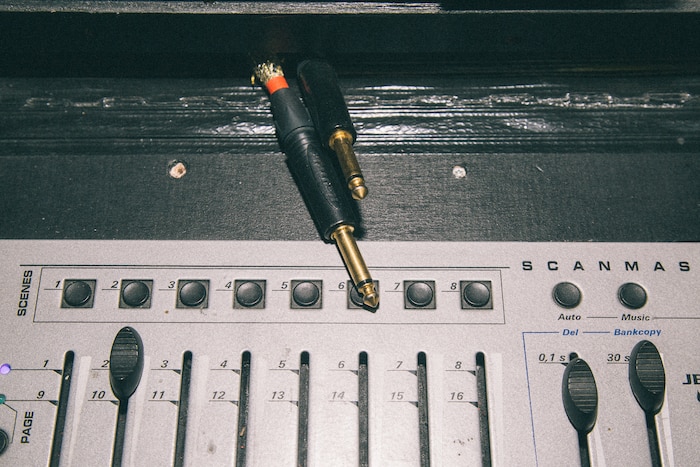 Seb, who also spent time at François K's mythical Body & Soul nights with Danny Krivit and Joe Claussell, began to get into the history of this movement. He studied My Life in the Paradise Garage by Mel Cheren, Love Saves the Day by Tim Lawrence, as well as mixes by Merlin Bobb and Tony Humphries on deephousepage.com, the very first site devoted to house music. All his research led him back to David Mancuso, the man to whom anyone who has ever danced or put a pair of headphones around their neck owes something to – according to Bill Brewster, author of the seminal book Last Night a DJ Saved my Life.
The story of the Loft left a deep impression on this boy from Northern France. Created by Mancuso in 1970, the private party formed a blueprint for club culture as we know it, and in passing, offered a refuge to the underground and gay community of New York. The Loft was also famous for its upscale soundsystem based around Klipschorns, as well as the purism displayed by Mancuso, who died in November of 2016. His dedicated efforts to achieve complete sonic transparency included the use of a Mark Levinson ML-1 pre-amp instead of a mixer, which had two separate phono stages and resulted in a brief silence between each track – a silence which was quickly filled by the crowd's clapping. "He did not pitch tracks, he played them as they had been recorded, to create a mood, and when someone does that, you pay close attention.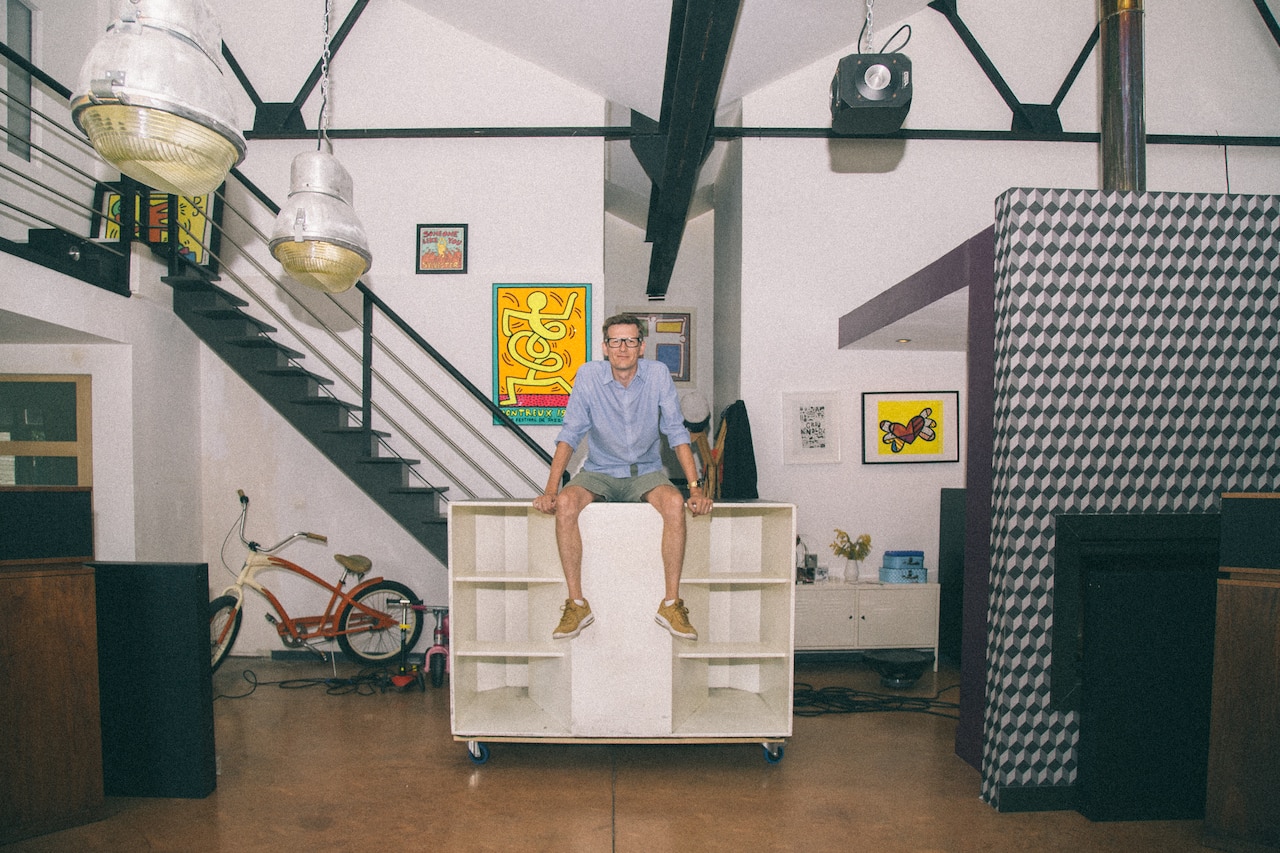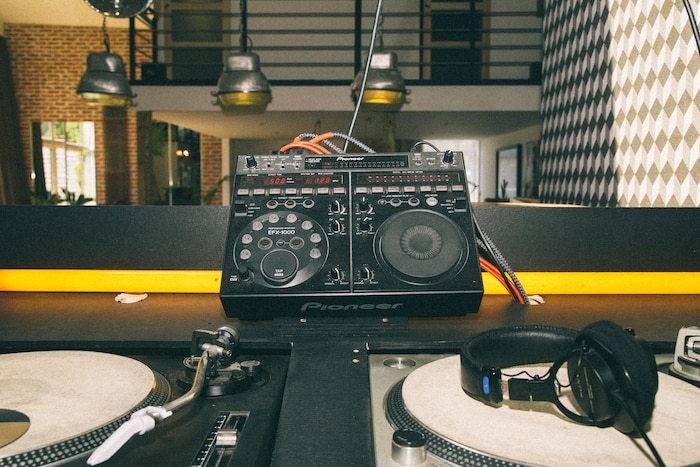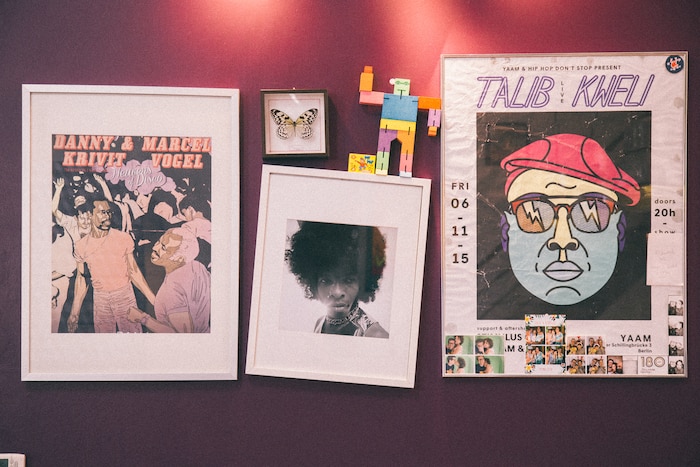 A year after this experience, Seb got the opportunity to play with his idol in Antwerp. "I was supposed to do the warm-up, I had prepared my records, but in the end, Mancuso decided to play alone. We shook hands and I had my photo taken with him, but I never dared asked him if I could drop by at the Loft! He was incredible to me, I have the utmost respect for the vision behind his parties, and even more so as he never turned them into a business." Noticing that no French or Belgium club could compare, Seb began to collect the equipment of these famed NYC soundsystems. "The most important thing about Mancuso, was how attached he was to sound, Klipschorn speakers, Mark Levinson amps, Koetsu styluses worth 10,000 dollars… On the internet, you could find them secondhand, and I got in touch as soon as I cast eyes on an ad."
Searching For Sound
He acquired his first pair of Klipschorns in 1999 from a jazz buff who lived two hours away and who wanted to declutter his home. At 3,000 euros, it was a bargain for these speakers normally worth 10,000 apiece. Five years later, he came across another available pair, on the Spanish border. Without a moment's hesitation, he crossed France in a transit van. "I bought [them] for 3,500 euros. The guy didn't care whether he owned a Klipsch or not because he manufactured Jadis Eurythmie speakers worth 27,000 euros for the Japanese market, and they also have an amazing sound." For the third pair, Seb benefitted from a stroke of luck. "In 2015, my brother and father went to a dinner at the home of a hunting pal of theirs who organized wedding parties. In his garage, he had a pair of Klipschorns from 1972 that had been gathering moss for fifteen years. My brother texted me a photo and I told him to make an offer of 500 euros. The guy asked around and put an ad on Le Bon Coin for 3,500 euros. A few weeks later, he still hadn't sold them, so we agreed on half the price and I went to get them, just 20 miles from my home… I've just revamped them. I installed a new Voltiaudio filter, a BMS 4592 compression, a new Voltiaudio wooden pavilion and a 15" loudspeaker from Bob Crites. It's going to be the most attractive pair, they're going to sound even better than the others."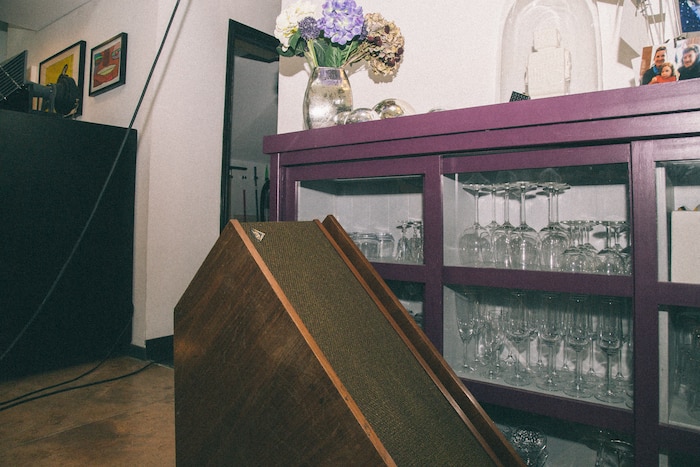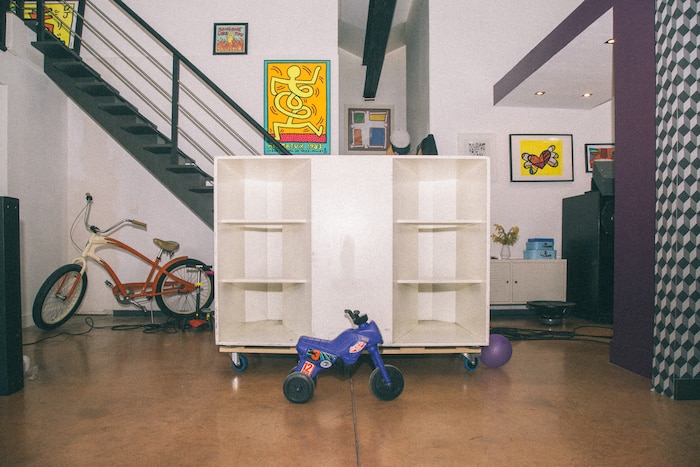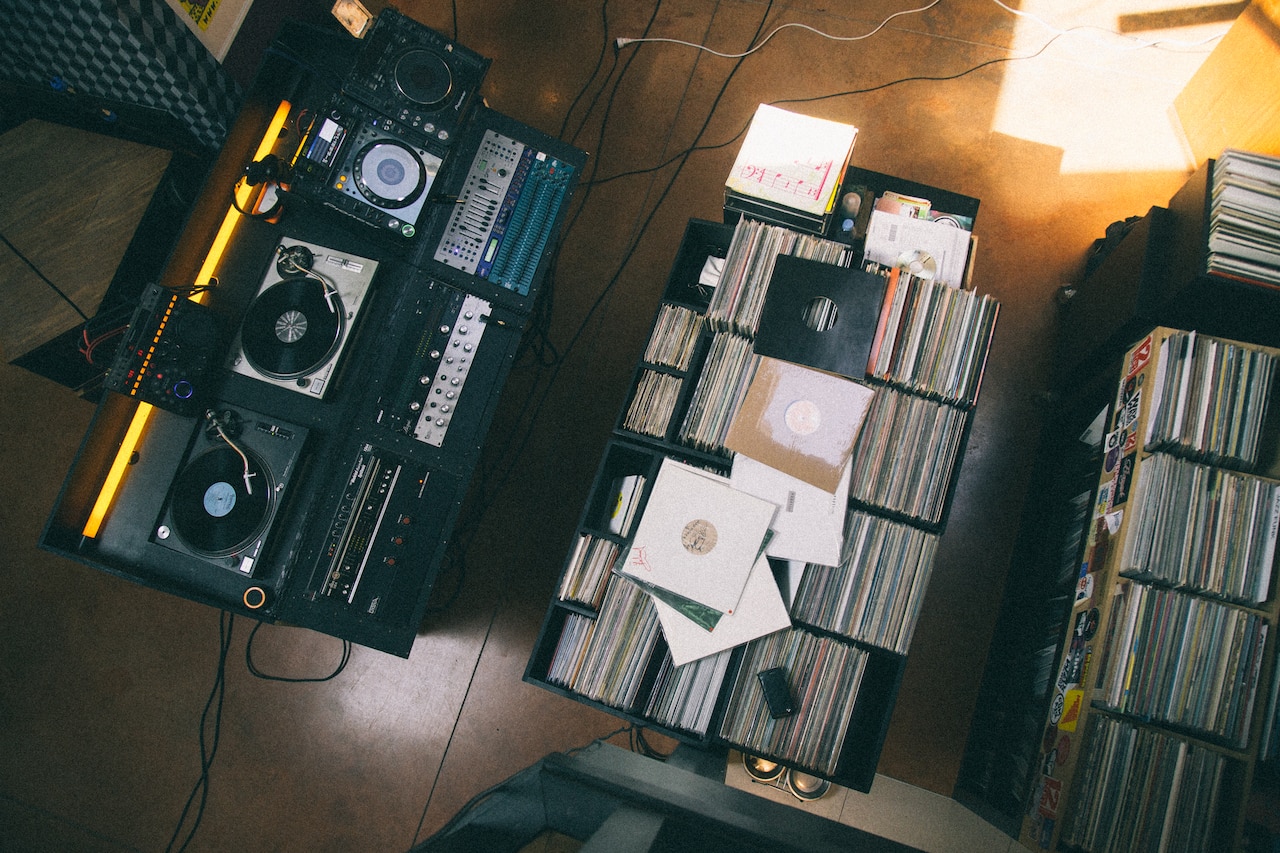 One day, whilst perusing audio equipment forums, as he is wont to do, Seb came across another historic piece: Bertha Levan bass boxes, built by legendary soundsystem designer Gary Stewart, abandoned by DJ Harvey at the Thirtynine Hotel in Honolulu. "I never thought I would buy a pair of Berthas one day, but the opportunity was too incredible. Harvey had got a divorce and closed his club. His ex-wife was selling the Berthas on eBay for 2,000 dollars! I tried to offer a bid, but the auction was exclusive to the USA – she hadn't expected that someone from the other side of the world would ask her to send over those huge stormtroopers. I tried to get in touch by any means possible, but it's only at the end of the bid that I got to send her a message. No one had bought them, so we made an agreement, I got them here by cargo plane and a truck set them down on a pallet just in front of my home."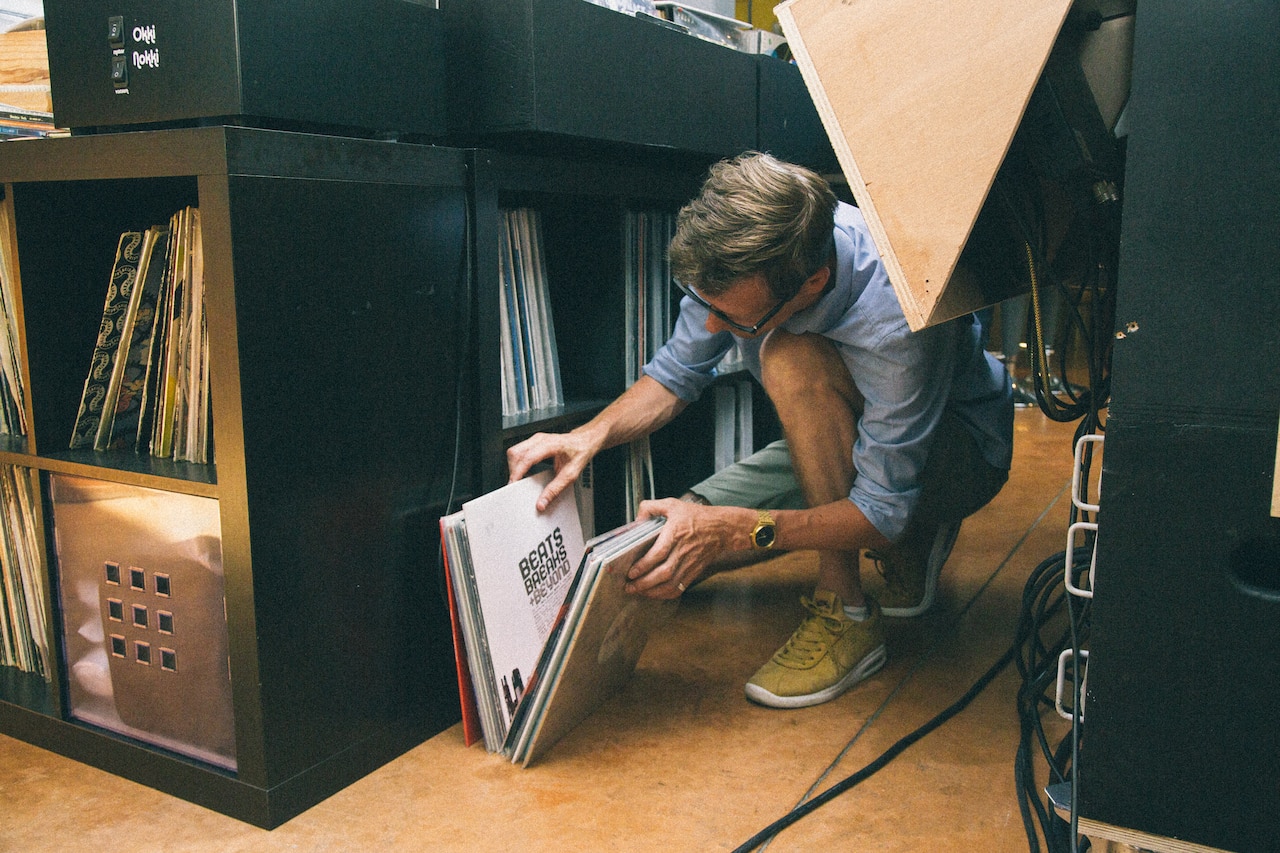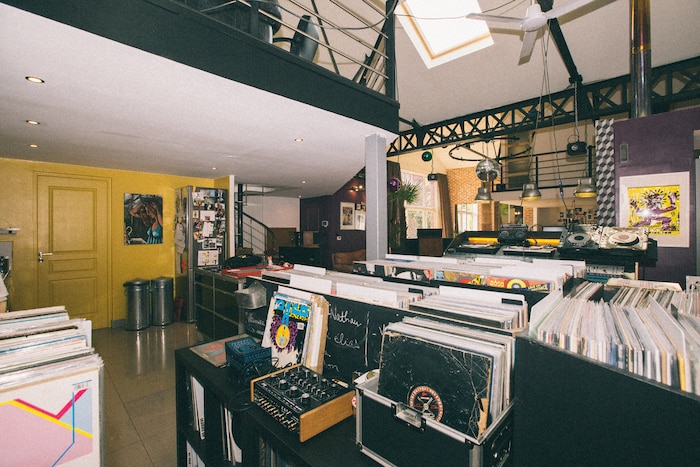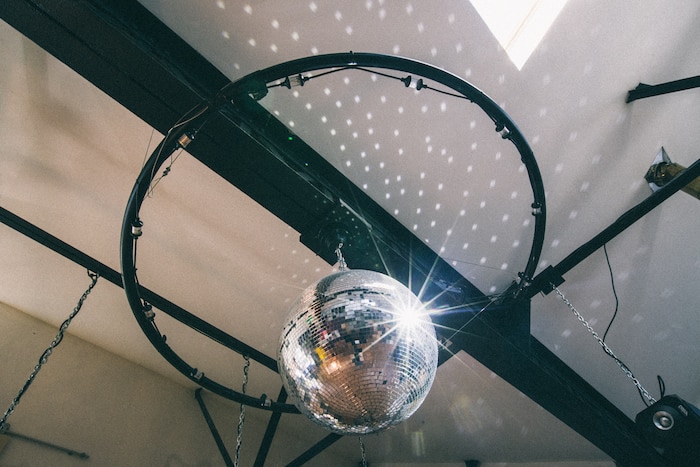 With three pairs of Klipschorns and two Berthas, Seb already had enough equipment to make any club engineer go weak at the knees. But the Frenchman, who had sunk all of his savings into his passion, is a stickler for detail: He added a bass filter to control the Berthas, a piece bought from a friend of Gary Stewart's who restores Bozak mixing desks – which are "impossible to find on the market" – as well as a subharmonic synthesizer, the equivalent of the Dbx 100 BoomBox at the Paradise Garage, which takes the lowest bass frequency of a track and uses it to generate an even lower one, "at around 20-36 and 36-56 Hz." "On disco tracks, which don't go down as low as house ones, you can get an even more powerful sound." Seb is ready to admit the "unhealthy" nature of this passion. "When I go to a record shop and can't find anything, I'll buy a record I already have!" Though he is still searching for an amp from Canadian brand Bryston to replace his Crown Macro-Techs ("one of the last links in the chain that needs strengthening"), he already knows he has been "unreasonable:" "I'll never be able to plug it all in, I've got enough equipment for two nightclubs with all this, here."
A Rural Loft
Before ending up in his living room, the dancefloor of Seb's dreams was open to the public for three years in Dunkirk. Seb decided to open the bar in 2007, at the heart of the Northern maritime port, to set up his soundsystem. Though his gang of childhood friends quickly claimed the place as their headquarters, the neighbours weren't such huge fans. "You could feel the vibrations three houses down! It was a nuisance for them, so I soundproofed the whole lot. We would close the bar at two but keep on partying. There weren't any problems until new neighbours moved in, embittered people, who never stopped calling the police. I did some more building work, put up an airlock, but they wouldn't stop. It was more hassle than it was worth, so I gave up."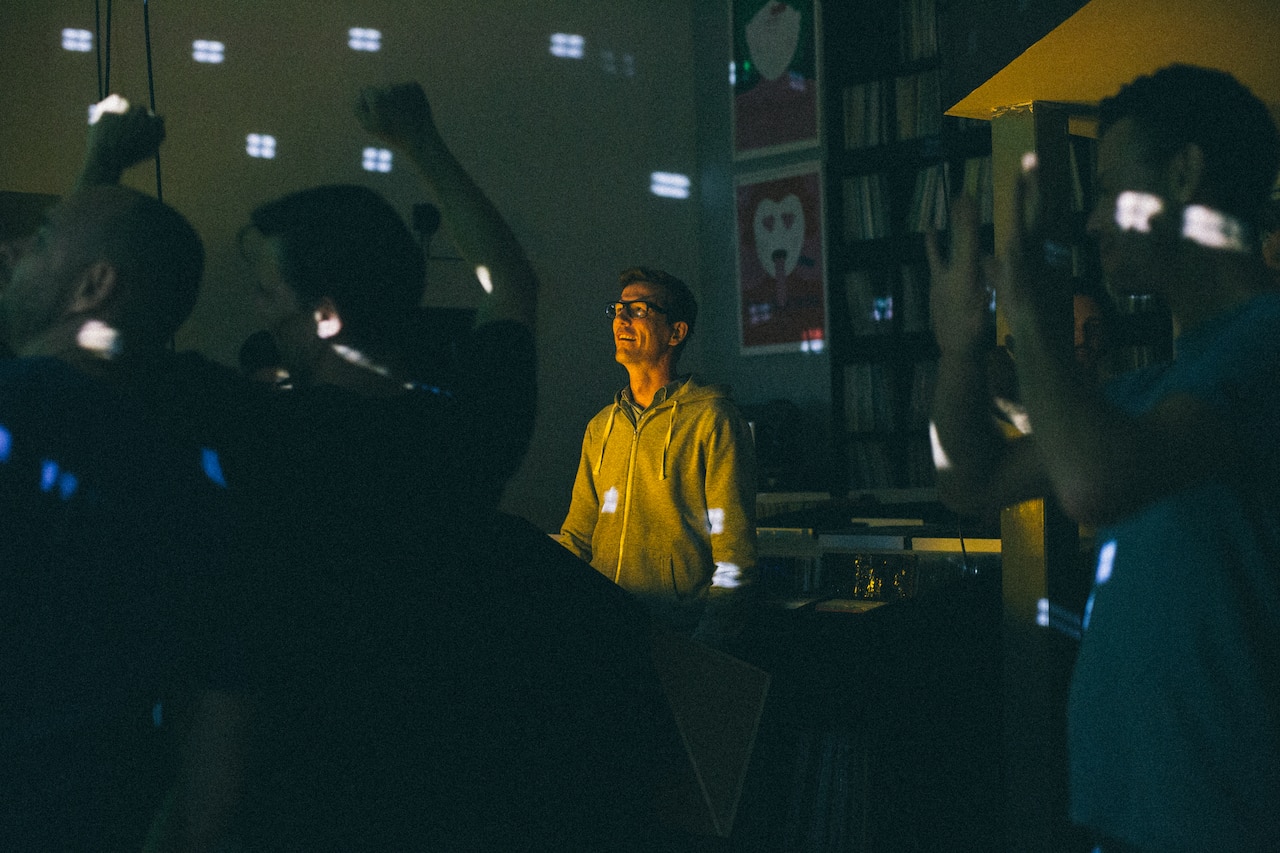 After fifteen-odd years mixing and setting up parties, Seb hung up his headphones and started a family. He moved to Lille, worked for a while in an audio equipment store, then went back to school again, to become a sales engineer and worked for a bank. Away from the crowds, he has kept up his passion at home. "I could have tried to open a bar or club elsewhere, but I don't have a head for business. I've no idea how to sell myself." Seb turned his back on the dancefloor, not without a hint of yearning when faced with the buoyant return of '90s house, but without any regret for the life of a DJ, one he describes as "exhausting."
He therefore took to his living room fort, where, over the past two years, he has regularly organized low-key affairs, which, through word of mouth, bring together between 20 and 80 friends and acquaintances. Rahaan, Chicago DJ and disco/house expert, pays him a visit when he touches down in France, and generally spends days mixing on the exceptional soundsystem. But the idea of creating a Loft all to himself is still hanging around in the back of Seb's mind. His latest plan involves selling his house in order to buy a country farm so that he is finally the master of a temple dedicated to sound – a front room discotheque of sorts, one which just so happens to have the best sound in France. "It would be great to have sleeping space for friends, but I don't want to turn it into something commercial. David Mancuso really influenced people, he could have profited from that, but he never did, and he's the one who lasted the longest."


Translation by Claire Simon
Header image © Sarah Bastin