Modern Approaches, Hip-Hop: Collaboration
In this edition of our ongoing series on hip-hop production techniques, some of today's most essential producers share memorable examples of collaboration in action
Production is notoriously a solitary business. It is the domain of the studio rat, distinguished from other music industry vets by the telltale signs of vitamin B deficiency – souvenirs of a life lived more under the light of fluorescents and LEDs than the glare of the spotlight, let alone the sun. Yet unlike other electronic genres, in the world of hip-hop, production almost automatically implies collaboration. Even if your beat tape is intended to stand alone as a work of art, in the age of streaming, YouTube rips and Dropbox, chances are someone will be rapping over it by the time it's uploaded to the cloud.
All of which goes to show the amorphous nature of collaborating in the internet era. These days, the artistic process could mean anything from trading stems over email to unrolling a Persian carpet and lighting a scented candle in order to create a sacred space for beauty to happen. Any given composition that lodges in your ear canal might have been created by a full-blown orchestra, or a collective of creative souls who have never laid eyes on each other. In fact, within the copy-and-paste culture enabled by digital audio, collaboration sometimes happens before all parties are even aware of it.
To get a meaningful cross-section of the various forms of collaboration at work in modern hip-hop, we asked some of the most fertile minds in the beatmaking world to pick a production or two and walk us through its creation from initial conception to release into the wild. Who's on the team? Who played that guitar? The shaker? Who rapped on it first; who rapped on it second? How much did each exchange transform the final product? And while we're here, what was the mood like in the room – or chatroom?
Origin stories of some of the most memorable beats ever touched by Kanye, Drake, Dr. Dre, Schoolboy Q, Kendrick Lamar, Earl Sweatshirt, Playboi Carti and A$AP Ferg poured forth, as well as essential advice on how to protect your intellectual property and creative headspace. Is the science of knowing exactly what another person is going to do next more or less valuable than the ability to create without knowing? Here, you'll learn how to adapt to both.
DJ Dahi
(Inglewood, California – Kendrick Lamar, Vince Staples)
Co-production is really dope. Usually when I co-produce records now, I look at it more like a band; if I'm making a record with someone, I kind of take the role of saying: "Well, let me do the drums. Or let me do the melody." If you take a role, it makes it easier for someone to vibe with that and you just bounce off each other. I've been in rooms where, if you're producing, and everyone's trying to be the one to press the button, everyone's trying to be the one to show off... It kind of messes up the vibe.
If someone needs me to lead the production, I'll start the idea and then we'll try to build. I think it gives you longevity, because you can't do everything by yourself. There are some times that I run out of ideas, or I'm only listening in a certain way, but if someone plays me something cool, that often opens up a new way of thinking about the song. You just gotta be open. The main thing is about the vibe. As long as you and me have a good communication where we can say to each other, "This is cool. This is not cool, or this didn't go." I think that helps the vibe of the song and the song is the most important thing.
For example, when we did the "Yah" record for DAMN., we were in New York, and we were all in a session. We were looking for one more track, going, "I don't know what we're gonna make." So we sat in a room, all hung out and just listened to music. Then after we listened to a bunch of dope albums we got back and we had a really dope jam session, like it was a live band where I was playing all drum breaks, and then Sounwave is playing some samples, and then Danny [Tannenbaum, AKA Danny Keyz] is in here playing piano. We all bounced ideas off each other.
We made – I swear – three complete beats in two hours. Because we just made music, it wasn't about somebody trying to be the star of the show. It was just like, "Yo, let me bounce this idea off you, and you sing someone in." Kendrick would go jump on the mic and he would start freestyling. Then you start to build a cycle of ideas and ideas and ideas... and it kind of just keeps going.
Gwen Bunn
(Decatur, Georgia – Schoolboy Q, Syd)
"Collard Greens" was a very rare situation. Not every track comes together like this! I got hit up on Twitter by THC, saying they were fans of the music I worked on, that they wanted to work with me and that they do stuff for Kendrick Lamar, Schoolboy Q, plus working on they own album... and I had never met them. But they were saying, "Pull up, stay out here for a minute."
Flash-forward about four months later, we're hanging out and producing, but I was about to crash. I went in the other room to lay down and I heard Axl [Folie] playing a kick. I was waiting to hear what was going to be done with it, but he just... moved on. So I had came in there and demanded to hear it, but Axl was going, "I don't know what to do with it." I had a mess around real quick, and the first thing I played was the bassline to "Collard Greens."
After that, everything else just came like I knew what to play. It was probably only three or four more sounds in total, so I added all of them, then the melodies, ad-libs, a snare. They added that shaker and messed with the kick a little bit – and that was it. I went back to Atlanta, but the homies went into the studio, and here's how I heard the sessions go down: Q said, "Alright, play what you think is the wackest shit you got." And that, that beat, was one of the one's he picked and took to Kendrick.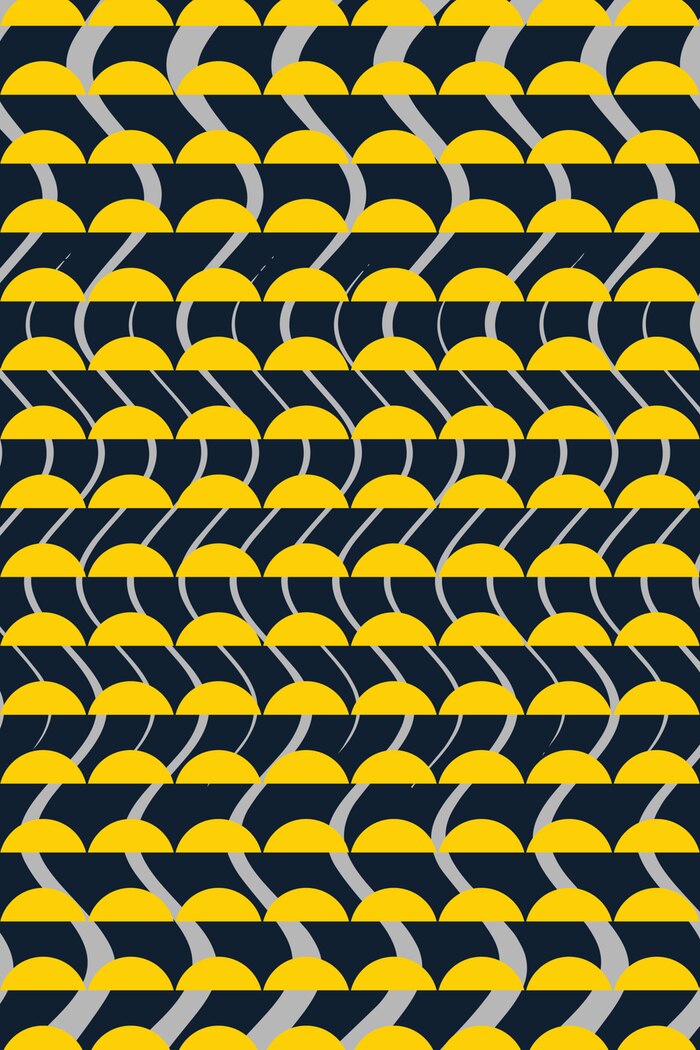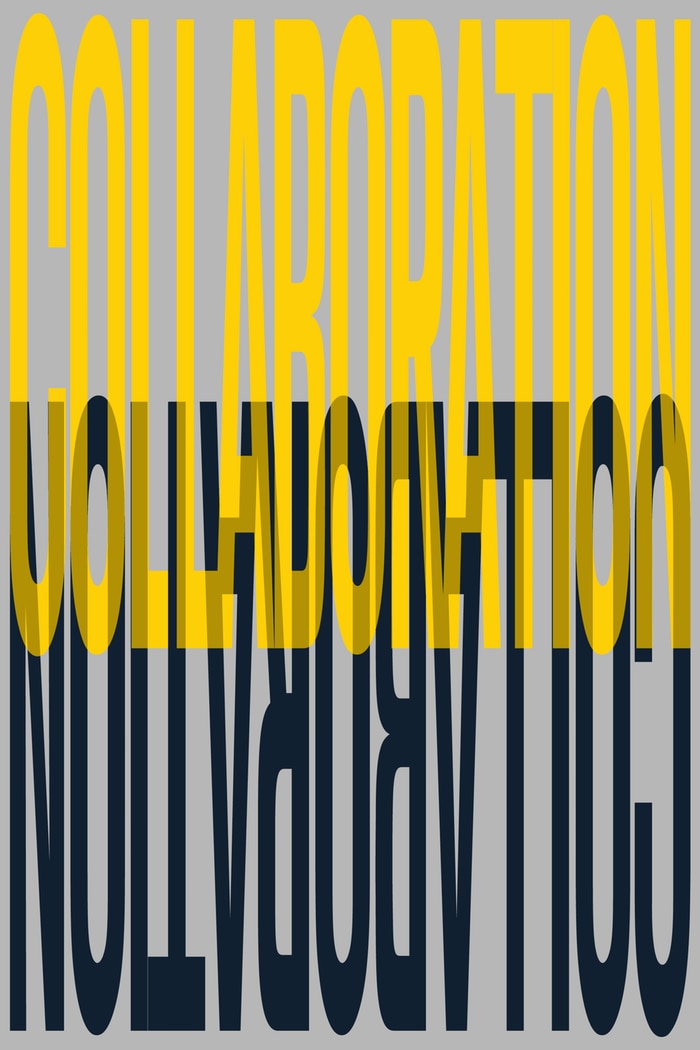 Taiwo & Kehinde Hassan, Christian Rich
(Chicago/Lagos/Berlin – Earl Sweatshirt, Jaden Smith, Drake)
We were making Earl Sweatshirt's "Molasses" during the sessions for Doris. Earl didn't really understand why RZA was needed – he had to ask his mom, "What's the big deal about it?" I don't think he wanted him to show up.
But he showed up. It's RZA, and his crew. They've got like a hella chicken wings, Patron, all this stuff. Vince Staples is in there, telling the craziest stories about his hood, where he's from. And we're all just talking for, like, four hours. So we played what we had done on the album so far, and RZA's like, "You don't need me here – and, you know, I charge too much." I think he charged quarter of a million. So... alright, whatever.
He leaves the room, and he leaves this beat machine. It's like an MPC, but it's a Roland. And I'm thinking, "Oh, fuck this, we're going to get a beat out of this dude." So I just go through all his sample pads. And Sony sent some documentary dude to tape all this, so this is all on film. while I'm going through all the banks. Then I finally find a loop that makes Earl go: "Yo, let's use that one." So, the way the sample stops, it stops. We didn't make it like that's just the way it stops. There was no more of it.
Then RZA walks in a room, and he seeing me touching his Roland, and he's just looking at me, like: "What the hell are you doing?" But he likes what we're coming up with so I asked RZA to give us a five-minute freestyle. I handed him this litte Shure mic, a preacher mic. For some reason he just got really amped, and then he just went in the studio and started rapping. It would sound like nonsense but it was funny, just RZA on that Bobby Digital shit. So we had our hook, and technically we did the beat even though we took the sample. It worked out. We didn't charge a quarter of a million.
Crystal Caines
(Harlem, New York – A$AP Ferg, Baauer, BbyMutha)
The record I did for A$AP Ferg on Traplord, one called "Lord," that was a good example of collaboration there. I worked on that with a producer from London. He sent me the beat but I did the drums over. Then after I sent it to Ferg, we actually had to redo the whole sample over, because we had originally sampled the Dreamcast game Ecco the Dolphin. The main melody came from there so we pretty much had to go in and reconstruct the beat from scratch.
In that period a lot of beats were very... medieval? That's the sound Ferg was going for and at that stage I was just making everything based off feelings. As well as new drums with extra reverb, and that second sample take, plus a flute sound that I found in Logic for atmospheric emphasis — if you've heard it, you'll know what I'm talking about! We had Gregorian chants on another track, one of his around then too. We had to play everything over so that it would sound the way Ferg wanted it to sound at that time: Dark, heavy and mystic.
Kesha Lee
(Atlanta, Georgia – Childish Gambino, Lil Uzi Vert, Playboi Carti)
What made me excited to work for Gucci Mane is that he's a veteran. The learning experiences I had was how to adapt to a new artist. Even though I would consistently record his main artists and him, it was always someone new so I had to really pick up on their lingo. A lot of time people will say, "Start me from the top," and if you're paying attention you'll understand that it either means the top of the song or the top of the verse or whatever they're working on. Sometimes some people don't know how to explain what they want, so you really gotta see what they're trying to say instead of going exactly on what they're saying.
I liked working with Lil Uzi Vert because of his flow. He would change the stuff that he was coming up with a lot. The sessions were so chill. If I had any ideas, he didn't mind if I tried them; he was open to that. I'm not sure why I'm his go-to engineer. I know he's worked with other people before me. I guess I was able to keep up with him: Throughout the writing process, we were going through some of the verse before he punched in. I'm really quiet in the sessions. I don't know if he'd rather someone talk or not talk, but I'm just big on not being seen – just doing what I need to do. But I do know too, when he asks me stuff, I give my honest opinion. I've heard him say he appreciates that. He'll be like, "Kesha keeps it real with me."
The experiences I gained from working with Playboi Carti were on the engineering side. A lot of times rappers, of course, they want to rap and do their thing. So as an engineer, you have to catch certain things like mic height, the pop filter from the mic, the length or whatever, the mic height. That all matters. Actually, I think the mic sounds better a little bit higher than where their mouth is. [With Carti] his voice has a little bit more high end, so though a lot of times when you work with artists you're trying to make it clear [and filter out the low end], with his I have to do it the other way around. With Carti, he'll get really low and then he'll come back at like a normal level. I feel like I learn a lot from my end, on top of him just being dope and fun to work with.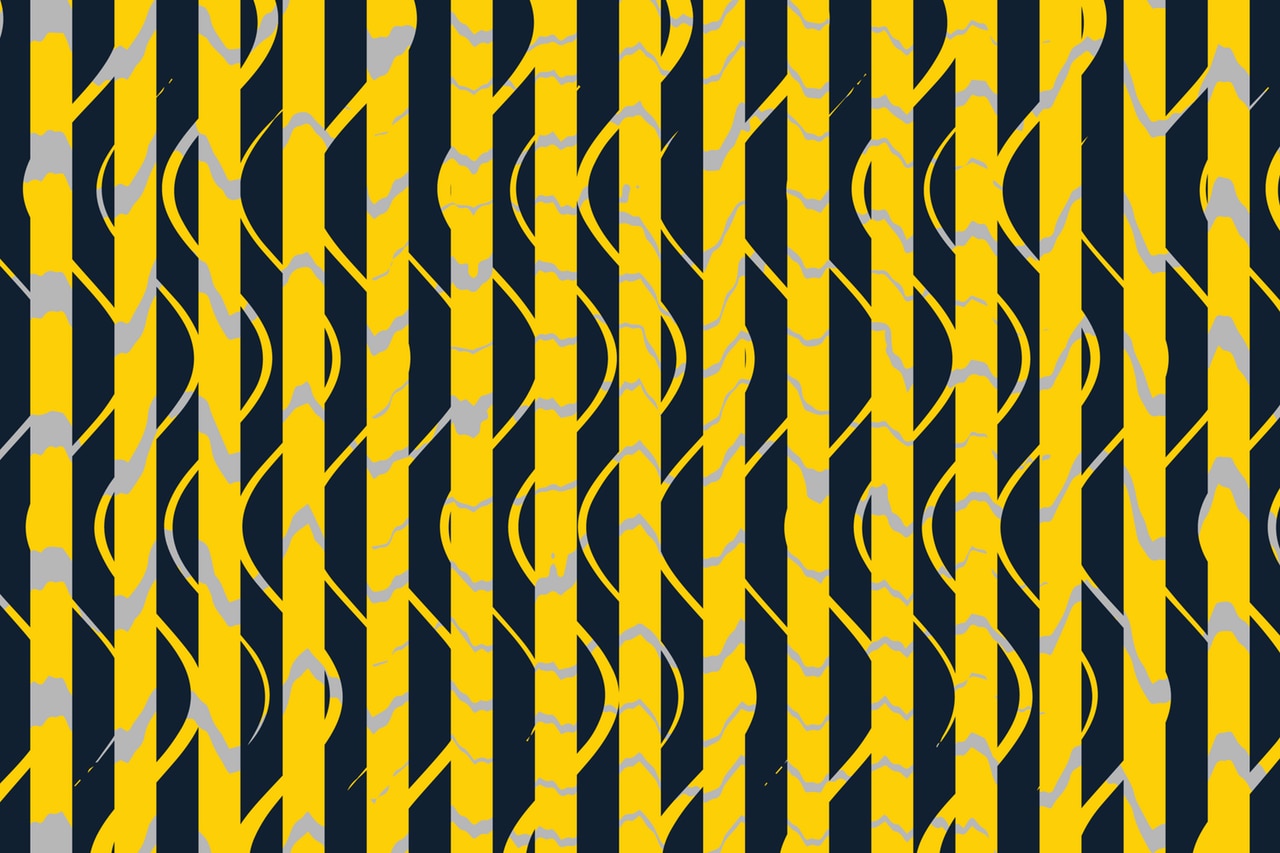 Harry Fraud
(New York City, New York –Curren$y, Flatbush Zombies, Ab-Soul)
I'll tell you about Playboi Carti's "Location." That started with me hearing the sample, which was Allan Holdsworth's "Endomorph." It was building up and doing its thing and then broke into this euphoric pad. Crazy sound – it was just this pad that had a texture that I love. It was great but it needed a drastic left turn somewhere. So before I even started on any drums or anything like that I found another chop within the same song that was part of him soloing on the electric guitar. If I just played you both elements you would be like, "Hmmm. Those don't really go together."
They couldn't lay on top of each other but that was the point. I already knew I wanted to take a left turn in the middle of the verse so I looped up the first pad and then figured out what part of the electric guitar I wanted to take, put it, and then figured out how to get back to the pad, which I realized was going to happen by doing a drum fill, all alone.
I got a snare sound that was...snare-y. Tight and snappy, with a little extra dust to be sure the snare was cracking, so that it was not gonna get lost out by that ambient vibe. I already knew the kick that I wanted, to roll on 32nd notes. Laid those first; budda-bup-bup-bup-bip, then went back to the loop and added the kicks on the one, the 16th note kicks. And I already knew what the hi-hats were gonna be...
That's a beat that doesn't have a hundred elements, but I knew it was gonna go at that tempo and I knew it would work with Carti's style. I didn't need to fill in the space between the drums: His vocal treatment was going to fill in the space between the drums for me. With Carti he's a very vocal-feeling guy. He does a lot of ad-libs and his vocals leave enough space where you can put big quarter-note delay throws on everything, hit the last word and rhythmically fill in until the next word.
Boi-1da
(Toronto, Canada – Rihanna, Drake, G-Eazy)
Drake, we clicked immediately. It was just instant clickage. For "Best I Ever Had," I remember I was working on a bunch of different stuff – this was around the time when Drake started going on tour with Lil Wayne and he decided that he wanted to start a mixtape. I was just working on stuff and sending it to him and he was going: "Yo man, we gotta finish up this mixtape. I need... just send me anything." I honestly slapped that "Best I Ever Had" beat together and I sent it to him. I didn't know that he would react so much to it, but he was in love. It was really plain, too. I didn't add much to it. He just reacted crazy to it, sent me a song back and literally, I think it was eight hours total. I was thinking: "This is a hit."
It was like winning a beat battle almost! People just started calling my phone and asking for tracks that sound like "Best I Ever Had." I didn't do that. I like to progress and move on to other things. But it was definitely a huge opportunity. With Drake exploding as artist and me traveling with him sometimes, you just meet people. Drake, that's my boy, he'd introduce me to a lot of people.
Supah Mario
(Columbia, South Carolina – Drake, Young Thug, 2 Chainz)
The horns sample and the piano sample that were in "Ice Melts" for Drake and Young Thug, I got that from S1, he sent me the sample. It wasn't already arranged but he kinda knew where I was gonna go with it, so he set it up so it would be easier for me. Basically, I threw the sample in there, it was about 16 bars long. The vocal sample, the horns and the piano were all part of one thing that S1 sent.
As soon as I heard it we knew it was gonna have a reggae feel to it. As we had already made the "Wyclef" song for Young Thug, I was cool that he wanted to keep running with the vibe – why not do it in that same lane. We never talked about it; we didn't even have to communicate. With S1... It's very rare where you work with another producer and you have no discrepancies, everybody just agrees on the same shit.
With "Ice Melts," the first thing I do before even putting any instruments around the sample, is I start slicing sections that I know I'm gonna use frequently, then I'll move other parts that aren't gonna be used as much to the side. I would say the main – the meat of the track – was the [sings] duh duh duh duh dun-dun-dun. So I chopped that, looped that about 16 times. Took the rest of the track and pushed what I call scraps toward the end of the beat and build a bridge out of it, or a outro. I modeled the sample how I wanted it to sound, it was a basic 8-bar hook / 12-bar verse type thing, but the drum situation was weird. I didn't realize when I made the 808 pattern that it sounded just like that "Broccoli" song by Lil Yachty and D.R.A.M.
Somebody hit me up later, after I had already gave Thug the beat, and was like: "Yo! Drake just hopped on one of your beats."
I don't know why – I might have heard it earlier that day, but I ended up making almost the same 808 patterns. This is one of the first times making a beat where I used the 808 as the second instrument, so I did the 808 right along with the sample, as I made the sample. Then I added the snares later. I have this standard snare that I always use as a placeholder until I find a better fit. But on this one, it just happened to work so well that I just kept it in there for the whole time.
They used the beat as I gave it to them, but then they asked me for the trackouts [stems], which is weird. That's when I did my little arrangements. The thing is, they never used the trackouts. They just stuck with the 2-track. As far as I knew, that beat wasn't going to Drake anyway. The beat was for Young Thug and I had no idea that Drake was supposed to be on it!
I knew Drake and Thug were on tour together at that time, so there was actually this hope in my mind, going: "Maybe Drake will hop on this or something." Somebody hit me up later, after I had already gave Thug the beat and was like: "Yo! Drake just hopped on one of your beats." I didn't know if it was the same beat or a different one, so he sent me this two-second clip, as much as he could get up of Drake rapping on the beat and it was the same song. I was just going: "Bruh."
TRAKGIRL
(Los Angeles, California – Timbaland, Jhené Aiko)
With the Omarion record ["Ode To Tae"] it was originally called "All I Need" and it was written by one of my college friends Malcolm Jay. That particular song didn't have any drums on it, it was just heavy bass melodies and it was so open. That entire track was made of Omnisphere [synths]. My favorite plug-in; their bass sounds are crazy. There's an Arp in there that just sparked it off as well, I just put it together and it just sounded great.
I didn't want to put any drums on it because it just sounded awesome without drums. So I sent it. Actually, the original record was supposed to be for Tiffany Evans. I sent it to her and she killed it as far as the vocal. With some R&B, I like to keep the track open for the focus to be just on the vocal and that's a perfect example of that. Omarion also killed it vocally with the elements he added – the repeated melody, the repeated chorus.
Tiffany first wrote to it and she really wanted it, so I don't know why she didn't move on it that fast. Aparently it got into the hands of Omarion and he dropped it. One day he got her demo, the only thing he changed was the title of the song. Sometimes when you're an up-and-coming producer you don't get to be the prize person in the process! That was me in college coming up, it was probably my first "look" in a sense, and he just recorded it and dropped it. There was no sending it back and forth, he was just trying to get a mixtape out at the time. I don't think he properly credited me for that record either, until after the fact.
That's a hidden lesson there: You're a producer, you want your credit, credit is important, know the process and know the business as well as the craft. It was a surprise to me. It was supposed to be for her, we were already finished. I guess she wanted him on the record and it didn't work out that way. But there was nothing I would have added to it, honestly. When the song's so good, it's just there.
Scott Storch
(Long Island, New York – Beyoncé, The Game, A Boogie Wit Da Hoodie)
No I.D.
(Chicago, Illinois – Common, Jay-Z, Kanye West)
People don't know this: I was Kanye's manager early on. I took him to meetings with labels and all kind of stuff. I remember we left one meeting with Columbia and – oh, the irony – he told Don Ienner: "I'm going to be the next Michael Jackson." Everybody was just like... [drops head, laughing]. They were like, "OK, have a good day!" Came in the limo, left in the taxi.
I remember I got home and I say to him, "I don't think I should manage you, man. I just don't think it'll work." It wasn't about what I could make off of him, I just... I'd go crazy. I'd rather help him and get nothing. I think that's what preserved our relationship over those years is that I never really asked for anything.
It's not that I'm that smart or any creative genius, but I do actually believe that I know how to curtail the negative part of fame that can emerge.
The hardest thing was never the success or the lack of success of my peers – it was always the other people. This is how the other people go: "Hey man, your man's doing real good, man. He call you lately man?" "Why? What are you talking about?" "I'm just saying man, you know he was right here with you man, now he's doing that and you're... Man, the least he could do is... He ain't called you back?"
Go at your own pace, be comfortable about it. Being able to deal with that is key. Allowing elements to energize me versus discourage me is a big part of the reason I have a career. It's not that I'm that smart or a creative genius, but I do actually believe that I know how to curtail the negative part of fame that can emerge.
When Kanye's mom passed, [friend and collaborator] Malik Yusef goes: "Dion, you gotta be there for him." I go, "Do I?" He's a superstar. I got a different personality; I don't want to hang out, I'm just different. I'm studying, I'm learning, I'm growing. Remember, he's younger than me. So, when he was 14, I was 20, he was the young kid. By the time I'm 26, he's 20. By the time he's 26, I don't wanna hang out like that, right?
But Yusef is going, "Naw, he needs you, Dion, and you know, he trusts you." And I'm like, "You're right," and I reconnect our relationship, non-musically. We start talking more. And one day we saw each other, and he's like, "Yeah, I'm about to go to Hawaii and work on some beats for Jay-Z, you wanna come and work together?" Now mind you, I'm like, "What do you mean work together?" In my head I'm like: "We don't work together, we help each other," right? But OK, cool.
So we flew out to Hawaii, and we really did work for Jay [Blueprint 3]. That's what we were working on, and it wasn't until we made "Heartless" that he was like, "Naw, I'm keeping that, that's staying. I'm doing an album." And that was how 808s & Heartbreak came into play.
The next thing you know, he's gone touring, and Jay is like... [throws up his hands] "What happened to my album?" Fast-forward and all of that leads to something eventually. He comes back, we finish Blueprint 3, I do "Death of Auto-Tune." But I remember, one day Jay walks past me, and I don't really say nothing. He stops and looks back at me like: "You ain't gonna speak?" And I said: "Man, this your space, I don't know you like that, to be just walking up to you speaking. Invite me into your space." He couldn't get it. It really wasn't until 4:44 that we became friends.
Georgia Anne Muldrow
(Los Angeles, California – Erkyah Badu, Mos Def)
These days, mainly, it's been about going into the studio. I guess folks got tired of doing the internet collabs and stuff; people started to feel real isolated. For me, I'm always down for an internet collab any day of the week. Because I got kids, at this point it's hard to pack everybody up to take them. But it's fun to work in the studio, especially when you can get into some nice work.
I understand inspiration situations. My whole thing is inspiration. I know there's nothing new under the sun. That's my greatest power, to be inspired by it all, but some folks that ain't got no original ideas at all. So when they witness your process, or they have a whole bunch of beats, they listen to them and then start making ones that sound just like what you're doing. You can either be making a nod in the music, like, "Yo, that was dope, I'm going to do my own read on it," or you can be like, "I need money, I'm just trying to make it." You got to be able to do it real well for it to be just a nod of approval. That's been my experience of sending beat folders all over the land. when you send people something and then hear them make something based off that, it's like: "Aw, man."
That's why I like Instagram. Because it's like an interactive beat folder. People can talk to the beat. They can walk with the beat. The sound quality is compromised, but everybody can enjoy it, and then people can believe me. A long part of the career I had is just people not believing I made my own music. They just couldn't believe it. "Somebody helping. There's a team." I do got a team, but that's the ancestors, you know?
The really orchestrated productions are when I make a space for the ancestors, when I light a candle, all of that. I think that for every producer, they should take care of their creative head space. Take some time to thank your ancestors for your rhythm, and they'll give back to you. I think that that's an important thing. You've got to be able to sit down and meditate, and then use the beats as a way to respond to your meditation, because if you can't hear, if you can't listen when ain't no music playing, you won't be able to go forward in the beat that you created. You got to be able to... go beyond.
You can't really care deeply for the music if you're distracted. If I'm off of the phone and I'm really tuned in to what I'm doing in life generally, then I'm going to be able to properly connect. I think the same thing goes for when you're making music. Especially when you're arranging music, because a producer's job is to arrange stuff. You got to be open to the dialogue that's happening with silence and sound. You got to be open to that: For it to really, really be something heavy going on.
You got to make a collaboration happen for people, or they're not going to care about what you're doing. You got to make them feel it. You got to make them care. But you can't make somebody else care if you yourself don't really care. If you just listen to the next person and say, "OK, well I guess I'm going to do this hi-hat like this," that's one part of the puzzle, but it's not a part of the longevity puzzle. If you want to give a song that gets people through, you got to invest more time in silence and caring. With my records, it's like different prayers that I have coming out. And it's like that when I work with other people, too.
Header image © Kara Zichittella / Zeitype