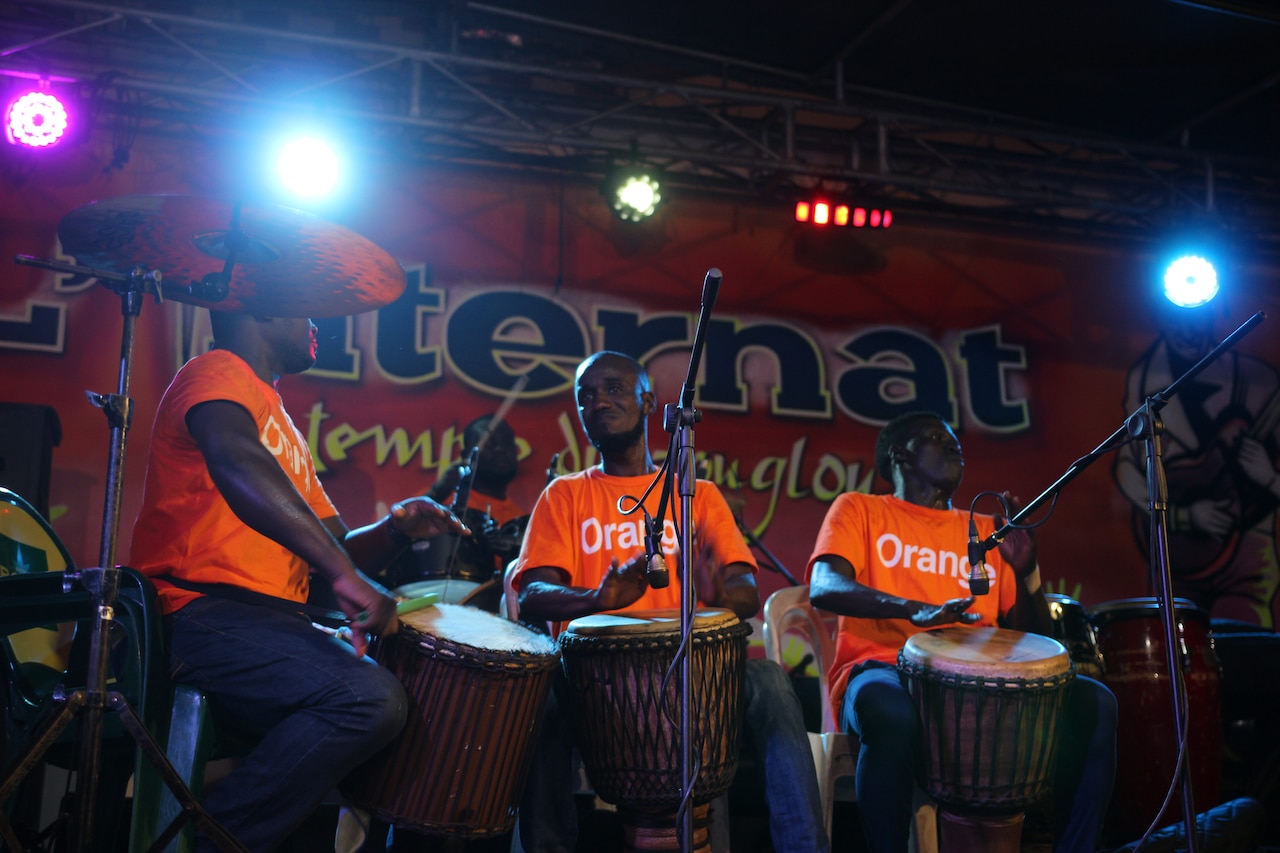 After Dark: Abidjan
Every week in Côte d'Ivoire's largest city, thousands of revelers gather to listen to the sounds of zouglou. We traveled to Abidjan to capture the outdoor celebration
On any given Sunday in Yopougon, a sprawling neighborhood in the west of Abidjan, no less than a thousand people gather tightly together in a sandy lot. White plastic chairs and short wooden tables transform the space into an informal and maze-like banquet hall while throngs of people fill the makeshift passageways. The mood is typically joyful and buzzing with an ecstatic energy, likely aided by the perpetually stocked buckets of Beaufort beer (wine and Moët if you're VIP) sat atop every table. Everyone eventually faces the main focal point, a large stage outfitted with a booming soundsystem, a sizeable light rig and full band set-up. On the stage, the MC and owner of the venue, Sylvanus, a small, wiry man with a commanding voice and immense charisma, jumps in at regularly timed intervals to hype up the crowd for every act. The show starts in the mid-afternoon and can easily run till midnight with performers from across the Ivorian musical spectrum, but the focus is almost always centered around one specific sound: zouglou.
Zouglou was created by university students in the early 1990s. Since then, the anecdote-driven music, which draws elements from traditional Ivorian rhythms combined with modern instrumentation, has become ubiquitous in the Ivorian city. Often political, the genre was instrumental in mobilizing the protest movement that eventually led to the country's adoption of a multi-party system after decades of single party rule. The introduction of the dance-focused and apolitical sounds of coupé-décalé in 2002 pushed zouglou into the shadows and several years of war and a tense political climate made it difficult for zouglou musicians to spread their music. But after nearly a decade of relative peace, zouglou is slowly making a comeback and venues such as L'Internat are aiding in these efforts.
The venue, which celebrated its ten-year anniversary in 2019, can seat up to 2,600 people in chairs, and many more enjoy the Sunday show from the two large projector screens just outside the lot, as well as the roofs and balconies in the immediate vicinity. Up-and-coming zouglou bands entertain the crowds with original tunes and covers of popular zouglou songs by icons such as the late Dezy Champion and international stars Magic System. When performed live, the music is often simplified with little more than their voices, a shaker and three tam-tam drums. Musicians will often switch parts, moving from harmonizer to lead singer to tam-tam player, sometimes within the span of one song. And if the crowd is especially pleased with the performance, it's not uncommon for a patron to walk on stage and hand the performers money. On the first Sunday after Ramadan in 2019, we traveled to Abidjan to capture this weekly night-time celebration of Ivorian music.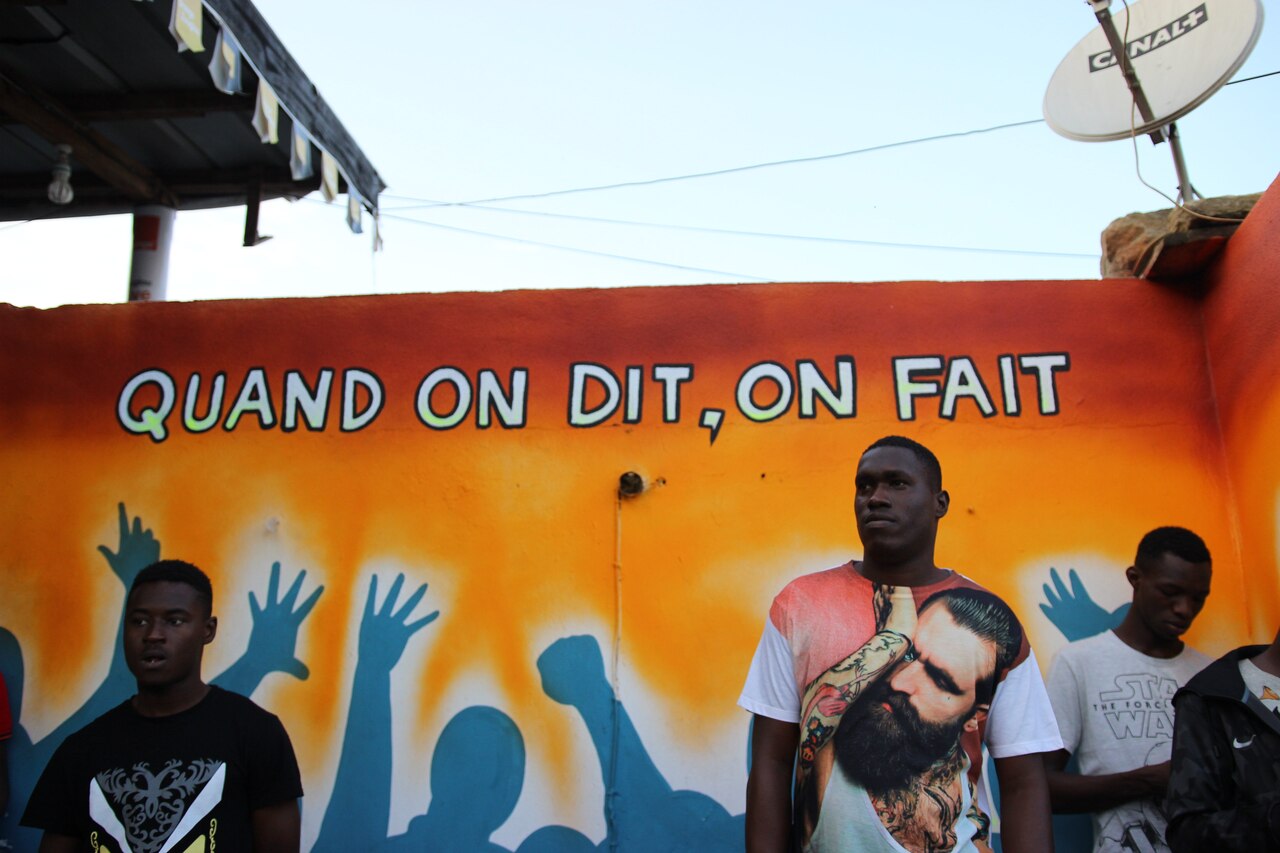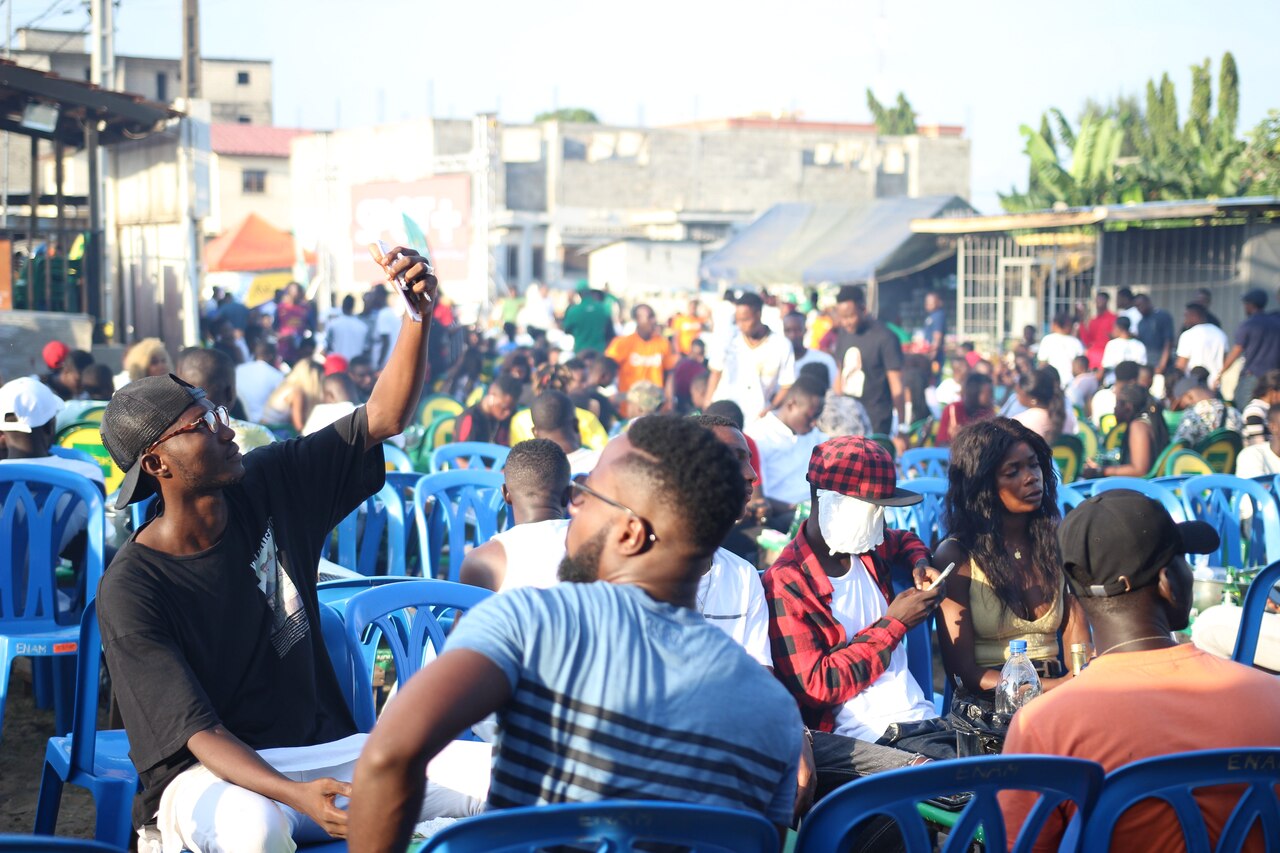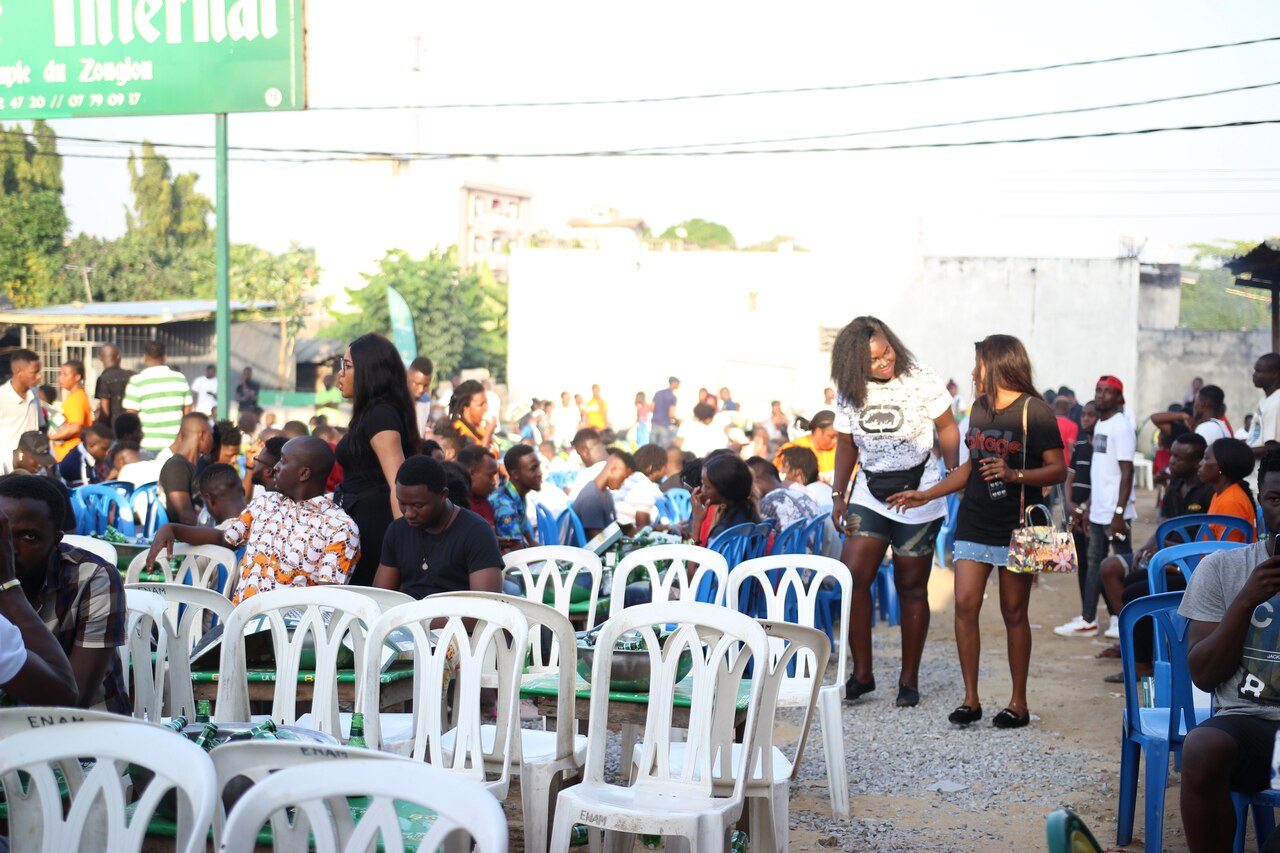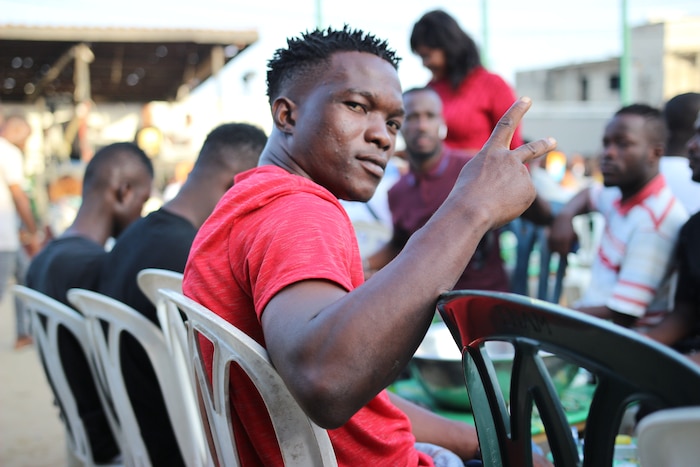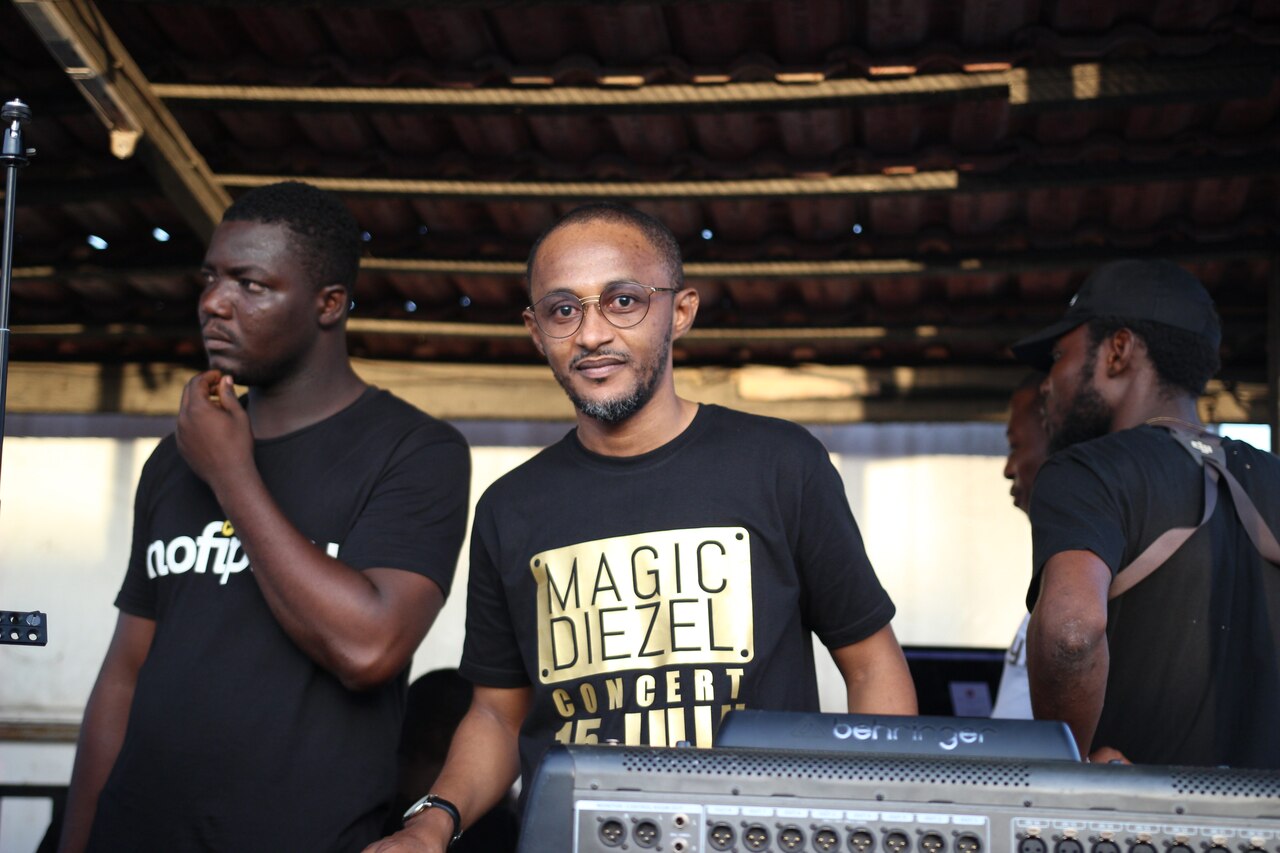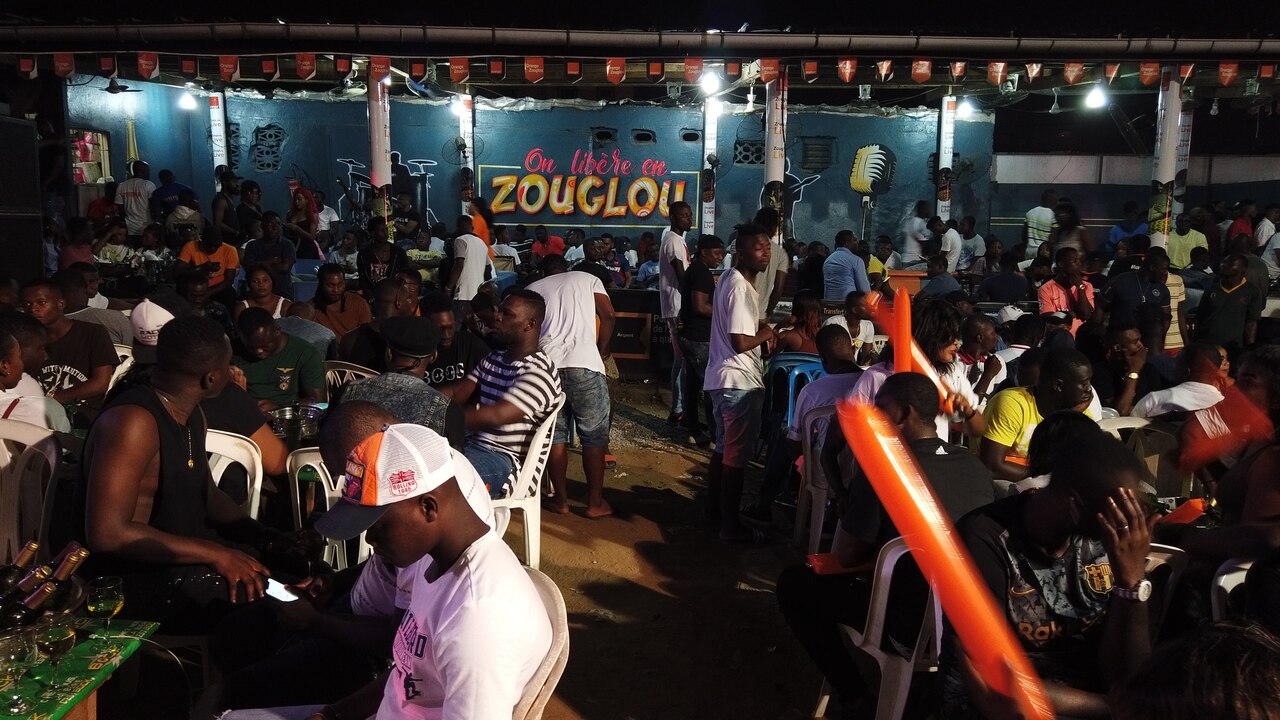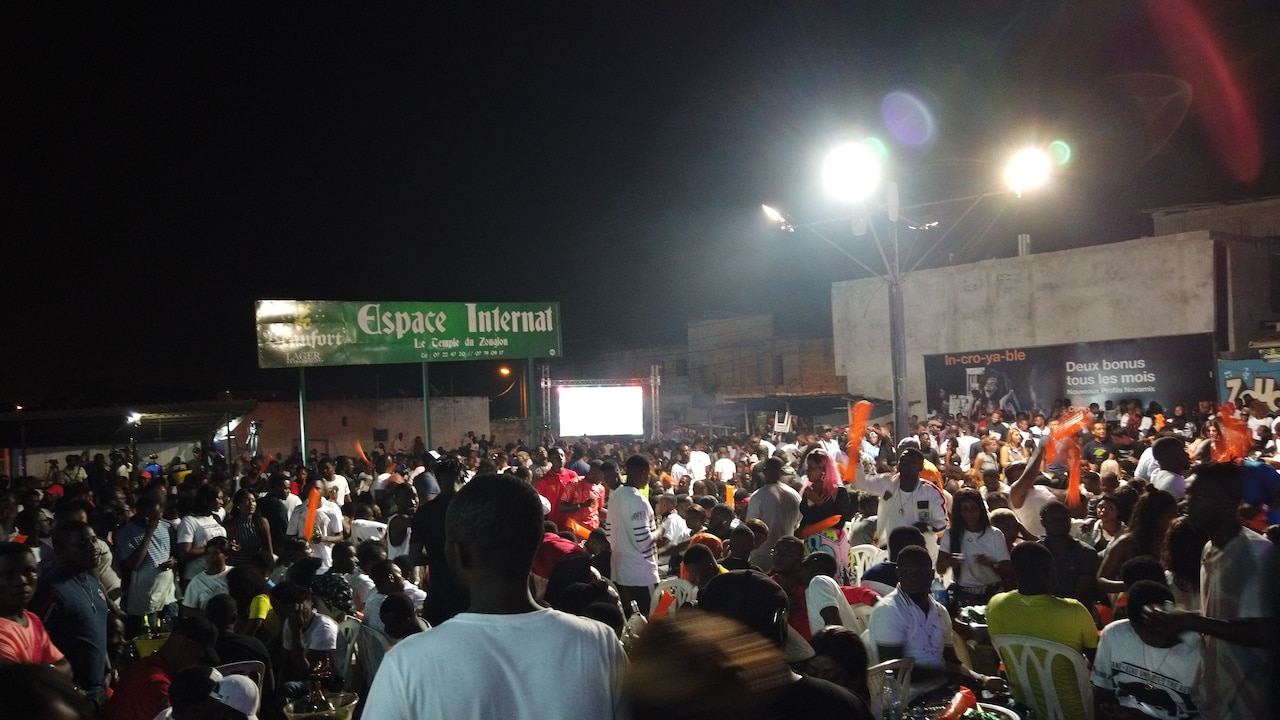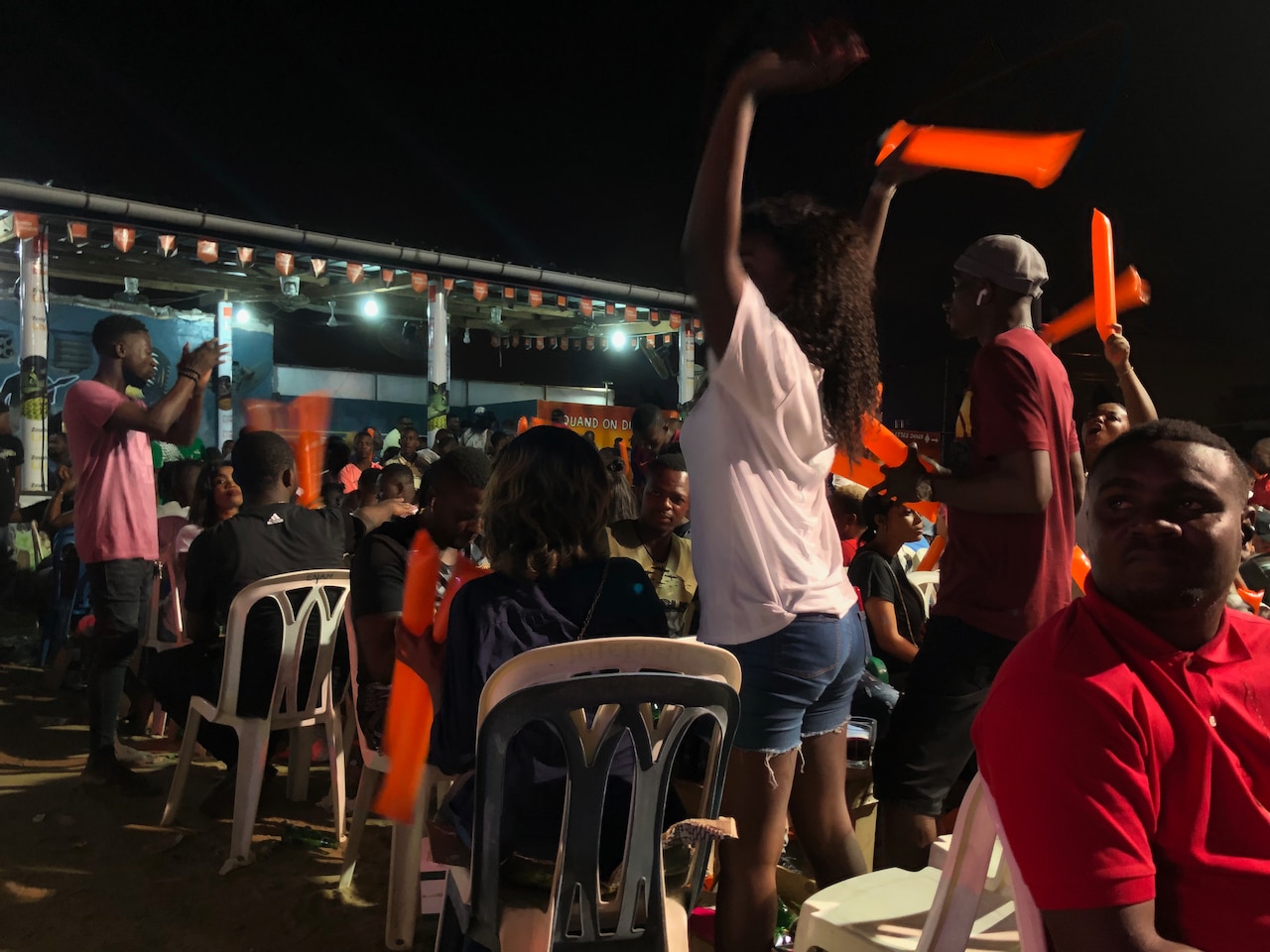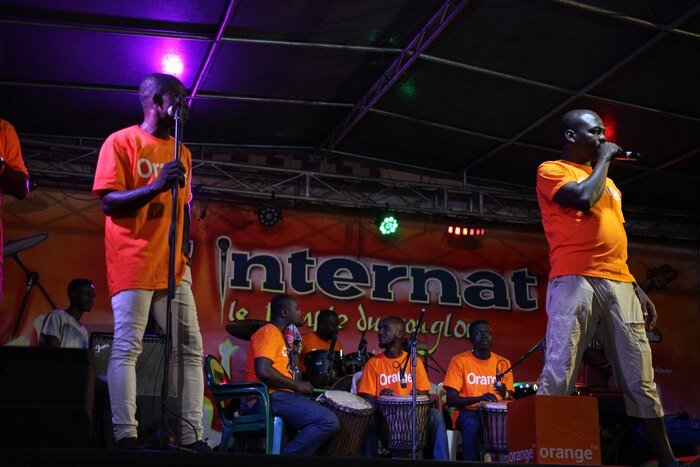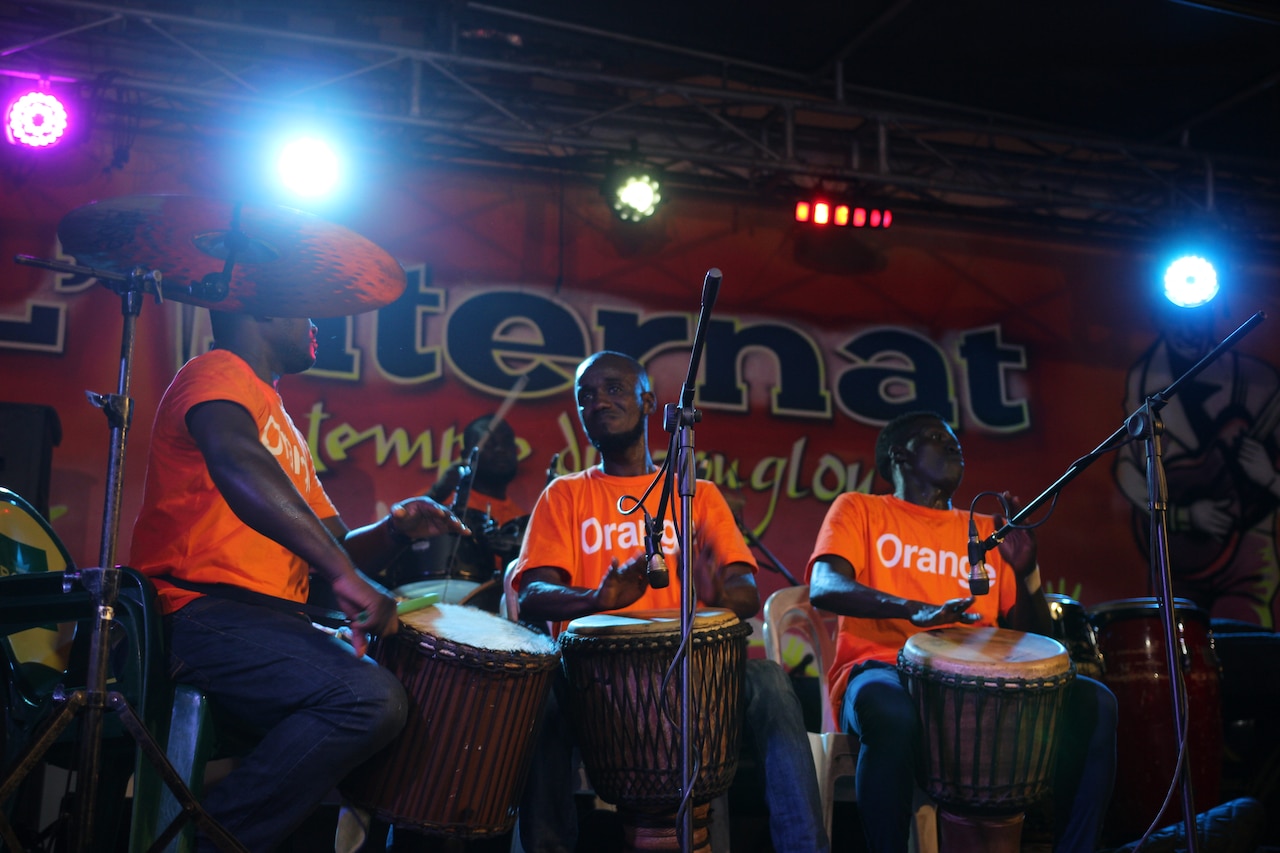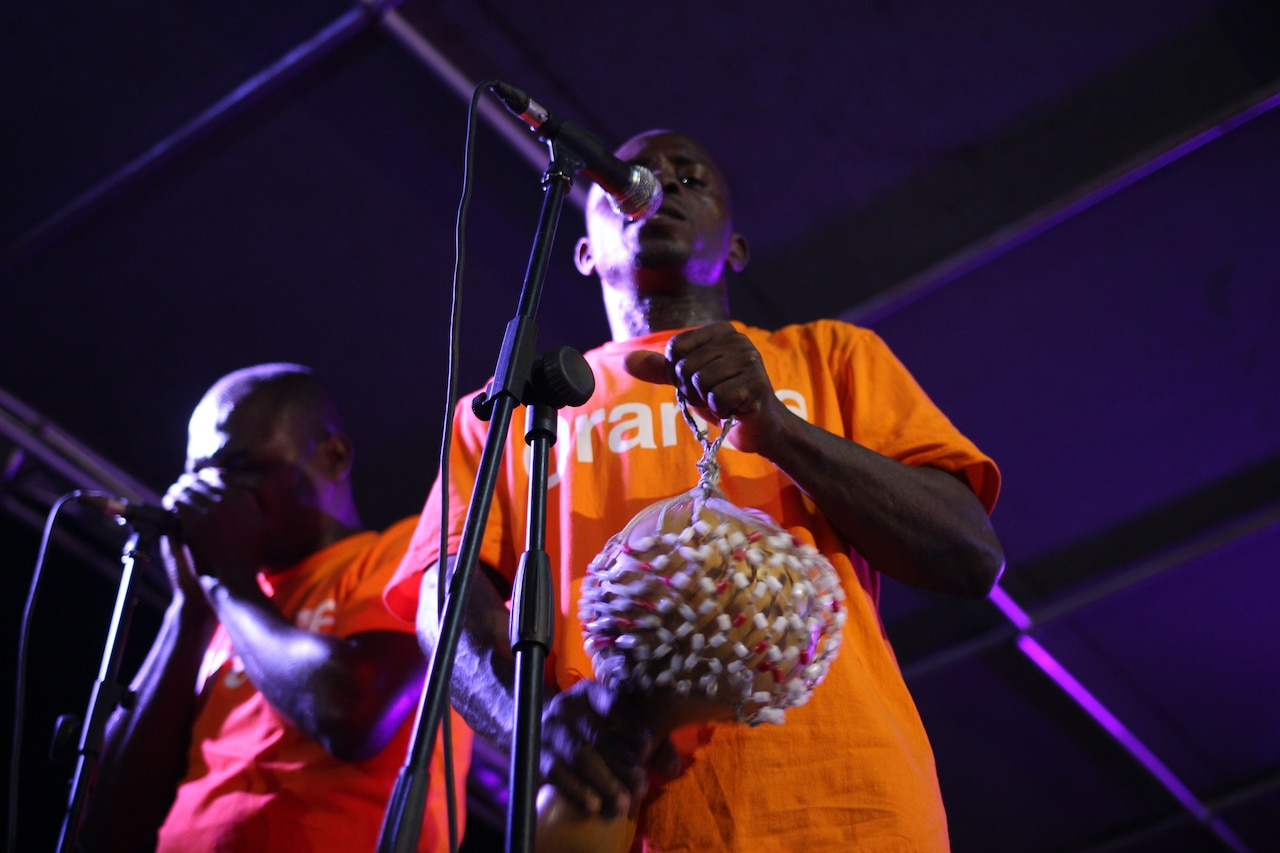 Header image © Malick Kebe