Interview: Oddisee
In his quest for a new sound, Washington DC's Amir Mohamed El Khalifa's odyssey brought him back home. Mr Beatnick catches up with the Academy alum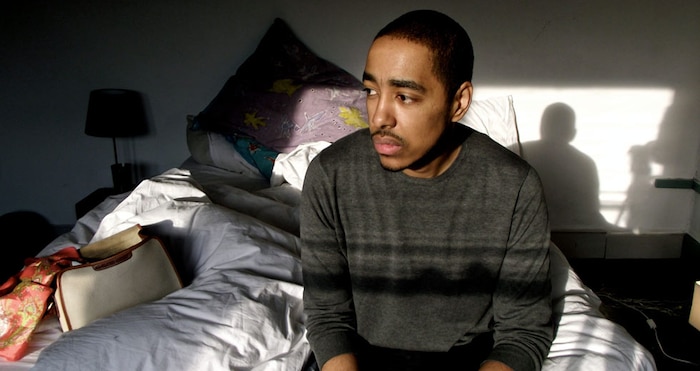 Rapper and producer Oddisee, aka Amir Mohamed El Khalifa, has spent a decade in the game, dropping jewels for the likes of BBE and Halftooth Records, groups like Heralds Of Change and Diamond District, plus a slew of self-released mixtapes and spin-off projects. Renowned for his relentless work ethic, signature off-kilter production and ever-so-southern drawl on the mic, he's gearing up to release his third solo album People Hear What They See this summer on Mello Music Group. We caught up with the 2006 Academy participant for an overdue chat about his background, history and influences, and in the process experienced a virtual tour of Washington DC hip hop culture.
So first off, tell me about your family.
I was born in Washington DC, my mother is African American from South East DC. My dad is Sudanese, from North Sudan. He's from Omdurman, which is the sister city of Khartoum, which is the capital of Sudan. And my musical career has been a reflection of that combination to be honest with you. Using off-kilter drum sequences in general, that are drawn from DC go-go music and Sudanese music. I've always been around music that sounded very different to what everyone else was listening to, whether from my dad, my mother or the music of my hometown.
Did DC have a hip hop scene when you were growing up?
DC isn't an art powerhouse, it's all about Los Angeles and New York, so we listened to what they listened to in New York – we're four hours south of there. We got what the radio played us, and once hip hop radio started to forge an identity and started to become more regional, you definitely started to hear DC favouring artists that came from the south. Cause we're right in the middle of the East coast, if we go down south they call us yankees, if we go up north they call us southerners! So we started favouring the rappers from down south. I was a huge Geto Boyz fan, anything Rap-A-Lot, that's what we're on. Scarface, everybody loves Scarface, and the statistics say that Lil Wayne's largest southern demographic is the DC metropolitan area.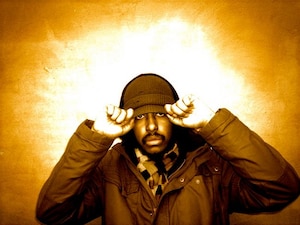 What kind of hip hop influenced you growing up?
I was very much into East coast rap, I was a huge fan of Tribe and the Jungle Brothers and De La. Their bigger songs were hits but I dove more into the catalogue. And a few select friends did that, we became closer. Me and Kev Brown and Sean Born, Critically Acclaimed, Asheru – that's partly how Low Budget came together. We were outcasts in our own area because of what we listened to, and we were outcasts in hip hop because of the type of music we were on. It's very difficult to get listened to in New York. If we said where we were from they would laugh at us. We had to put on New York accents in our lyrics. It wasn't until Nelly came out with Country Grammar that southern twang became cool. Before that, forget it. They wouldn't listen to you.
What was your first experience in the studio?
I had the privilege of being neighbours with Gary Shider, the bass player in Parliament Funkadelic. He had a full studio in his basement, I grew up with his sons and we would always make music and rap over beats we made. But Mr Shider never had samplers in his studio, which was fully analogue. And he wouldn't allow us to loop anything, even a Dr Rhythm beat machine. We had to play the drums out for 3 minutes by hand, play all the keyboards by hand. So by the time Sean Born offered to produce for me on his beat machine years later, I was like, 'where's your tascam, ADAT, where's your drums?' I got obsessed with production, I started digging records and trying to figure out how it was made, skipping school and making beats. And it changed my life.
Your big break came in 2002 with the release of DJ Jazzy Jeff's The Magnificent album on BBE. How did you come to be part of the Touch Of Jazz production team?
I got the break through Kev Brown. He met Grap Luva, who knew Peter Rosenberg. Peter was the radio DJ for the University of Maryland College, and they used to play underground hip hop when no one else did. Grap Luva is Pete Rock's brother. He played Kev's stuff to Pete Rock, Pete Rock played it to Marley Marl, Marley asked Kev to be on the Beat Generation series. Jazzy Jeff heard that record, asked who Kev was and brought him to Touch of Jazz, and we all ended up joining them.
What was it like working with Jazzy Jeff in the studio?
It was incredible. I'd be in the studio with him and ?uestlove, and Jeff would be on the phone to Dilla, and I told Jeff, "I'm a fan." And Jeff would be like, "Dilla says whassup." That's as close as I ever got to meeting Dilla. It was so crazy to be thrust into that from my basement. Being around industry that fast and that young. Getting your hopes built up, and then pop, just like that, everything was swept away.
You're referring to the massive change in the industry that happened around that time, with Napster and filesharing?
Yes, records not selling, labels crashing and falling apart. An explosion happened, and everyone forget the protocol and started fending for themselves. I was lucky I had just a taste of it, of the big money and the big marketing – I'm glad I didn't get used to it. I was still eager and I went above and beyond. Halftooth Records got in touch with me, they only wanted three records of mine, I sent them 56 beats and 20 songs, which led to me being signed to them and releasing Foot In The Door, which was mixed by Jazzy Jeff, cause we were still friends. And Ken Starr's album Starr Status, and a slew of other releases that were really Low Budget family records.
The next major success came when you released the Diamond District album, an LP entirely defined by your love for your hometown. How did that come together?
Diamond District consists of myself, XO and Yu from DC. We all met at an open mic at Capital City records – all the rappers would congregate to the open mic. Before I cut a single record with them I knew these cats could rock a show. We really represent the DMV: DC, Maryland and Virginia. The space itself is ten miles by ten miles long, shaped like a perfect diamond, thus the term the Diamond District. We embody the DMV, floating around two states and a city, we all share the same accent and the same culture.
The interesting thing about Diamond District was how retro the production sounded in the context of the harder hip hop of that time.
Whenever something becomes really, really popular, it always leaves a space for the opposite to become popular. I love making all kinds of music – electronic, glitch, on-beat, off-beat, whatever you call it. I'm a fan of it all. I mean look at Hudson Mohawke and Mike Slott's first records, Heralds Of Change, the first artist they ever produced for was me, nah mean? When I saw mainstream hip hop become all soft and all 'emo', for want of a better word, they were using a lot of trance and ambient sounds. It's not that I was against it, it's that it created the opportunity for the polar opposite to come through. I said, "I need to make a boom-bap record right now, 'cause that shit will really stand out." How could I justify it, without it being a retro-record or seeming like I was someone who couldn't accept that times had moved on? I realised DC had never had a record from the golden era, because we were on go-go music in '95. What would it have sounded like? Cause the thing I love those about those records is the frame of reference – I had been to New York because of New York hip hop. I knew Queensbridge, Stanton Island, Marcy Projects, the Verizontal Bridge, and the list went on of landmarks that I had never seen. I had been to Crenshaw with West Coast music, I had been down south with Scarface. Where were those references in DC music? So I decided to do a record where we talked about our areas, using our slang, but framed from a time before. It was a themed record.
Coming from DC we are really political, politics is in our blood. It's in the neighbourhood, literally... It's my obligation as an artist to tell these stories.
Tell me about the process behind your songwriting. It seems as though you work hard to stay away from lyrical clichés.
Lyrics come to me in the strangest ways. As a producer, usually the beat tells me what to rhyme about. When I hear a beat I know I want to write to, it just plays over in my head; the subject matter jumps out at me. And then writing in layers is extremely important to me. Delivering a message, but never forgetting that I'm an entertainer. So that if you want to think to it, you can. If you don't want to, you can cut it off and just enjoy the music. I don't preach at people, and I don't give them anything negative. It's a perfect combination of the two, you can appreciate what I'm saying or how I'm saying it. I'm very conscious of that, whether it be Diamond District or my own solo efforts. I don't rap about rapping. Coming from DC we are really political, politics is in our blood. It's in the neighbourhood, literally. The economic difference is all around us, you can't run from it. It's my obligation as an artist to tell these stories.
Tell me about the new album.
The new album is called People Hear What They See, and it's based on a few different ideas. All of the lyrics are written outside. Everything I talk about on the tracks, are things I was observing as I wrote about them. Life itself gave me my subject matter. I wrote it all over, I wrote it through Europe, through North Africa, DC, New York, anywhere I was. It's question of reality – in hip hop you always have this 'keep it real', and 'real' is always a negative thing. Hip hop is one of the only genres that doesn't allow you to rap about a reality that may or may not be your own without people pointing their finger at you. I wanted to question that and say, if I'm witnessing it then it is reality. That's the first layer, and the second layer is framing. People don't let themselves hear the music the way you want them to without it being presented in a certain way.. If I'm a big time rapper I have to dress a certain way for you to take me serious. This record is designed to disprove all those things. This is good music that is humbly presented. The record comes out on June 12th, exclusive preview on iTunes June 5th. It fuses live instrumentation and sample based music. I went to Berklee College [of Music] to work on the record, I have a live brass section and string section on the whole album. It was a great process, working with those talented young artists. I'll be touring it with a live band too, filled with DC legends, I'm really excited about it.