Rescued From The Fire: Morgan Zarate
An ongoing series in which we ask artists the record they'd risk life and limb to save from a burning inferno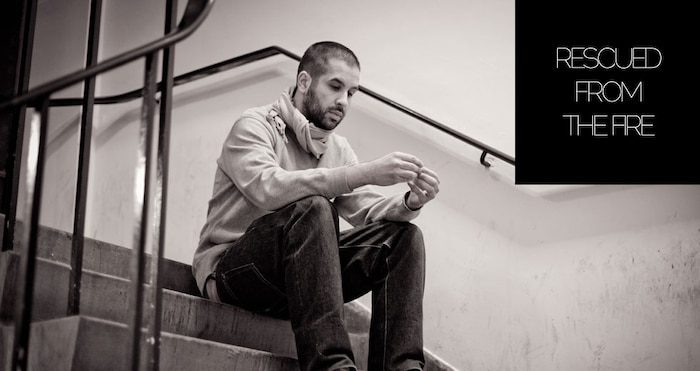 Morgan Zarate first made his name, alongside vocalist Steve, as Morgan Spacek, drummer and producer behind the futurist soul trio Spacek. Since then, he has worked behind the scenes with a number artists – including Raphael Saadiq, Freestyle Fellowship, Frank 'n' Dank and Ghostface & Eska – before releasing the beautiful track "MAB" under his own name. This in turn led to a partnership with Kode9's Hyperdub Records, who release his new single "Broken Heart Collector" on Monday. While we'd never wish to see Morgan faced with flames, it's good to know that he'd keep cool for one last tango.
Gato Barbieri - Last Tango In Paris (OST) (United Artists Records)
My one's an original 1970s press brought back from Argentina by my dad and given to me – or stolen depending who you ask. Anyway, he came back with it while I was still a child, and I feel like he must've played it everyday. I dunno 'bout the film, but it's definitely the soundtrack to my growing up.
Thing is, even as a kid it wasn't about the whole album to me, it was always about this one track, "Last Tango In Paris (The Ballad)". It starts with these beautiful chords, churchy bells and flutes perfectly orchestrated, but flips straight away into this effortless, Latin-y, jazzy groove – all double-bass and loose percussion. But most importantly, and what must've grabbed me as a kid, was Gato starts screaming over it, kinda in the distance, but the emotion and madness of it all always gets me. That, maybe, 60 seconds before he starts playing the sax,and the track, I guess, really begins has remained one of my favourite pieces of music to this day.