Rescued From The Fire: Jean-Benoît Dunckel on The Stooges
Jean-Benoît Dunckel is one-half of French synthesizer fetishists Air. But don't get him wrong. Despite the softness of his new duo alongside New Young Pony Club's Lou Hayter, Tomorrow's World, he loves a bit of rock 'n' roll. As he explained to us recently, all musicians love the things they can never be.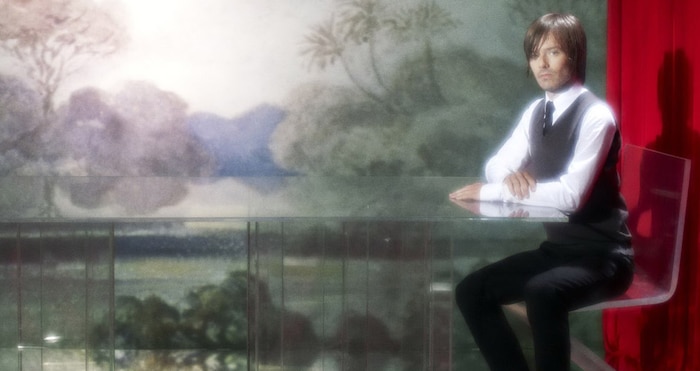 What would be the record you'd risk your life for?
I think I will risk my life for one of the most precious records that I have; a nice record by The Stooges, a picture disc, with a beautiful red drawing of The Stooges playing together on the vinyl.
Is it a rare one? Not a regular album?
Yeah, I think it is rare. It's a live recording. Also I will take my whole Kraftwerk collection on vinyl, because it's the letter K, and there's not a lot of bands with the letter K, so I don't have to choose. It's compact, so I will take everything by them. And...
Oh, it's almost too many records already, this might get dangerous! Do you like live recordings in general?
Generally, no. [laughs]
What makes this one by The Stooges so special?
I mean, even their albums are badly recorded. [laughs] So when it's recorded live it makes sense, because the sound is rock, and it's crazy, it's wild. I like that. It goes well with the music I think.
So are you able to feel the energy Iggy Pop is transmitting on stage?
Yeah. You hear the crowd. You hear when he has moved a lot on stage, because he's out of breath. This kind of thing, I like that a lot.
Is there a certain period of time when you listen to this record over and over again?
When the weather is hot. When I'm in a rock mood. When I don't want to do anything sophisticated anymore, I listen to The Stooges and rock music, yeah. You know, I've been told that Iggy Pop and Bowie and also Queens Of The Stone Age and other rock bands, they like Air, because they listen to it in the tour bus. And the reason why is, bands always listen to the opposite of their style. For example it doesn't make sense that Queens Of The Stone Age listen to rock music like AC/DC or legendary rock all the time, because they know it already, they have all those records already from their childhood, they've been raised on this thing. So they want to change and to trip on what they don't do.
American rappers for example like Nirvana, because it's total white rock music, something they will never be able to do. So they like it very much, they admire that. And this is the same for rock bands, they admire Air – and us, we like aggressive rock music too. I'm more into making loungy music, but I also really love violent rock music.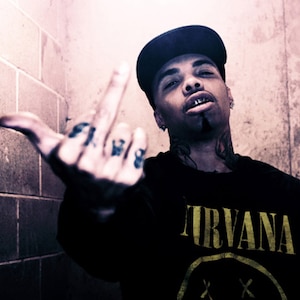 What was the music you grew up with?
Classical music, because I went to the conservatory. But I liked disco a lot. [laughs] I liked a lot of The Beatles, I liked a lot of everything that was on TV in the '80s. I remember the parties of my parents when it was like pure disco time with all these things like John Travolta and Saturday Night Fever.
Air have also been described as a kind of disco music on Prozac, a slow and soft version of '70s dance music.
On Prozac? [laughs] Yeah, probably. But you know, I think with Tomorrow's World [my new project with Lou Hayter] it's the same; we try to create some kind of audio beauty, something that you can relax to, something that makes you travel, it's not really to dance, it's just to have some waves of pleasure. [smiles]
Even if it could get dangerous to rescue all those records, I wanted to ask about your Kraftwerk collection. Apparently your record collection is organised in alphabetical order ...
Yes.
... and Kraftwerk obviously is a kind of very precise pop music. Are you attracted by something that well organised?
Yeah, the Kraftwerk collection and the way they have done their work is really clear and really well ordered. You have one album on one theme. You have the trains album, you have the radioactivity album, you have the computer love album, you have the robots album. So if you have this collection it makes sense, because you can see the beautiful covers in a beautiful design, it's really clear – I love that, too, I like beautiful vinyl covers. There is one – the best one I know – a record by 10cc, with a drowned girl. I think the Pink Floyd guys made it [Hipgnosis], you see like a submarine guy coming out from the sea and he's holding a drowned girl and she's dead. It's totally colorful. I don't remember the title of the album [Deceptive Bends, 1977], but it's a beautiful cover, the music is not so... [laughs]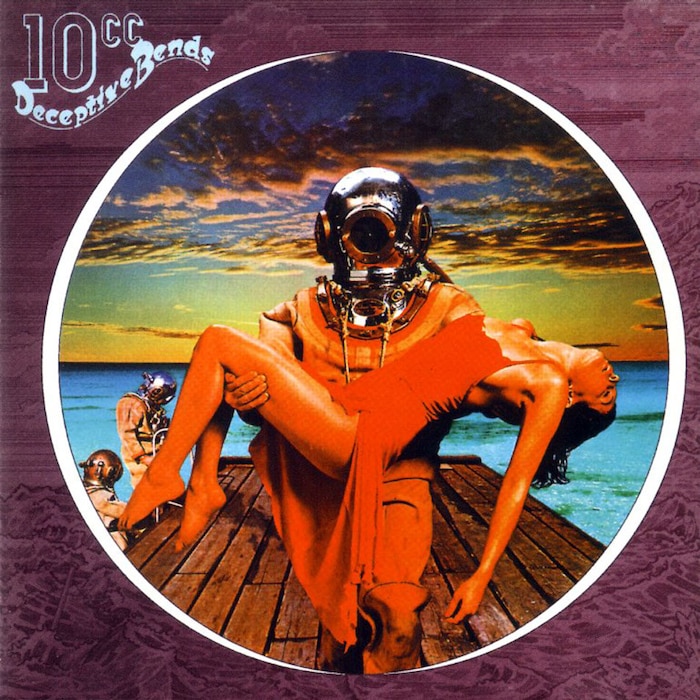 Apart from the visual aspect, Kraftwerk are also musically stereotypically German I guess you could say; really structured and ordered. Is that a quality you're attracted to?
Yeah, I like that. I'm unable to do that. Also, Kraftwerk showed me the way to some other bands that I really love. For example I've recently discovered Cluster, another German band, beautiful music. Suddenly I realised that there was something else than pop music, there was something else than English and American music, another kind of style existed.