The Artisian: The Inimitable Genius of Tatsuro Yamashita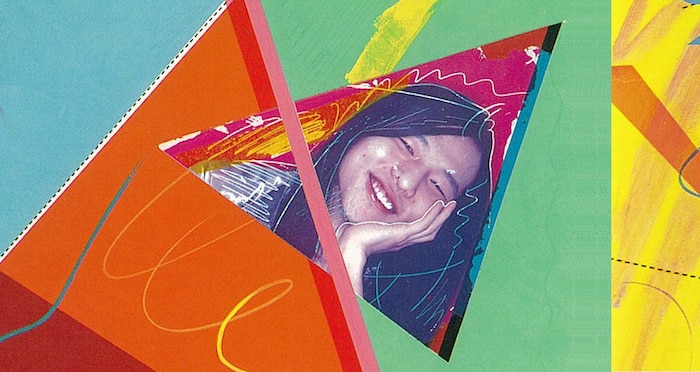 In Japan, Tatsuro Yamashita is one of the kings of pop music. He isn't the superstar, million-hit-after-million-hit type though. His most notable pieces are his breakthrough Ride on Time from 1980 and his 1982 album Christmas Eve, which took six-and-a-half years to reach the top of the charts. The latter is akin to Wham's Last Christmas nowadays – a seasonal standard played every year during Christmas time throughout streets and stores in Japan. Put simply, he is less known for individual songs than long-selling albums which transcend generations.
Yamashita approaches his music with the conviction and repetition of skill similar to a craftsman or tradesman. The title of his 1991 album Artisan is testament to the fact that he himself also understands this. His creations are never groundbreaking in their approach; he stays within the boundaries of what is real and popular. His middle of the road comfort would – if attempted by anybody other than himself – likely be bland. But he somehow, for him, this comfort is the source of the beauty of his music. His foundations in funk, soul and disco, are fused with a relaxed yet strong voice, one whose melody creates color and movement that affects the listener in a powerful way.
There are six general categories which come in and out of view with Yamashita's music. There's the street corner doo wop and dreamy American pop music from the '60s, in which the electric sounds of The Ventures seem to have fused with the harmonies of the Four Freshmen. Then there's the channeling of the "blue-eyed soul" from acts like the Beach Boys, Righteous Brothers, and the Young Rascals. Folk music via Lovin' Spoonful, Youngbloods, and the Fifth Avenue Band. The funky and mellow grooves of soul. And, finally, the domestic singing styles of someone like Haruo Minami, who Yamashita listened to as a child.
The band which started his career, Sugar Babe, expressed the bright and positive air characteristic of American pop music of the '70s. In a footnote of the 1994 reissue of Sugar Babe's Songs (1975), Yamashita says, "I used to make the songs with simple patterns for each instrument, so the sounds together would produce a groove, much like an arranger would... I used things like broken chords, flat 5ths, and sharp 9ths, which were rare in the Japanese scene at the time." These methods, along with his scholarly understanding of chorus/vocal harmony, is where the nuance, color and movement can be found in his work. Yoshiyuki Sahashi, who later joined Yamashita's band as a guitarist, said that "Songs taught me that rock & roll could be played in a major 7th."
The music scene in Japan at the time was – on one side – at the height of the folk boom. On the other, you had hard rock and Osaka blues. Sugar Babe was a definite outlier. This made it hard for them to gain acceptance, even getting booed when performing live in Osaka. However at the same show, Jyunshi Yamagishi of the West Road Blues Band noticed something important. "The foreigners were digging it," he said. "You got nothing to worry about." But even though Sugar Babe was understood by musicians and a niche group of fans, they dissolved the band several years after its inception.
The tides began to change, though, as a group of musicians led by Haruomi Hosono, Caramel Mama and Tin Pan Alley began to gain influence. It was in these times – and through multiple live sessions – where Yamashita fostered the network which would later lead to his first solo effort. The Niagra label, which Sugar Babe once released on, began to put out records by former Happy End players like Eiichi Ootaki and Hosono, as well as people like Yumi Arai, Akiko Yano, Ryuichi Sakamoto, and Minako Yoshida. Yamashita's first solo project – which was actually recorded stateside – was among a rush of projects which came out around the same time.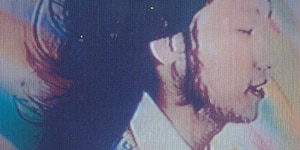 Circus Town [1976]
No doubt inspired by peers like Haruomi Hosono, Shigeru Suzuki, and Akiko Kano that recorded overseas, Yamashita's first solo project was comprised of – on one hand – a New York-flavored cast expressing a jazzy, tight 16-beat style and – on the other – a more freeform LA style. But the highlight here is Yamashita himself, who holds his own on songs like the Chicago soul homage "Windy Lady" despite being surrounded by powerful players. Recorded around the same time as Laura Nyro's Smile, Barry Mann's Survivor, and Frankie Valli's Close Up – and with a similar cast of musicians – Circus Town is one of Yamashita's most impressive albums.
Spacy [1977]
Not long after returning from America – and with important lessons in scoring learned from Charlie Calelo in particular – Yamshita assembled Shuichi "Ponta" Murakami, Haruomi Hosono, Tsunehide Matsuki, and Hiroshi Satoh to begin work on his next album. Standouts include "Love Space" and "Solid Slider" which included a bit of help from Ryuichi Sakamoto and Kenji Ohmura.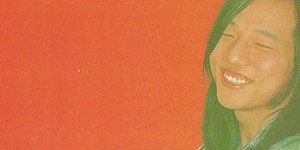 It's a Poppin Time [1978]
A live album recorded at Roppongi's Pit Inn, reminiscent of Danny Hathaway's legendary live albums. The supporting cast here consisted of familiar jazz fusion faces, Shuichi Murakami, Tsunehide Matsuki, Hiroshi Satoh, Ryuichi Sakamoto, and Hidefumi Toki among others. The album is a good balance of hot and cool as Yamashita and company perform the staples yet pepper the show with new songs and covers. This album was created during the incubation period of Yellow Magic Orchestra. Yamshita's appearance on both Yukihiro Takahashi's Saravah! and Ryuichi Sakamoto's Thousand Knives albums is most likely because they were all playing together at the time at live performances like this one.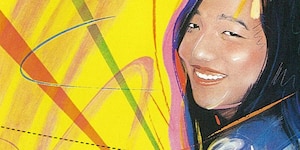 Go Ahead [1978]
With sales of previous albums not as strong as projected, there must have been a certain uneasiness in advance of Yamashita's third solo offering. Seeing as this might be the last hurrah, the album covers a very wide musical palette. There was Todd Rundgren-esque ballads in "Shiosai" (Waves at Hightide), Chicago R&B reminiscent of Curtis Mayfield in "Paper Doll," an homage to Phil Spector in "2000tonn no Ame" (2000tonnes of Rain), and heavy funk in the style of the Isley Brothers for "Bomber." That last track – a b-side to the single "Let's Dance Baby" – became a hit in Osaka discos, paving the way for Yamashita's breakthrough moment.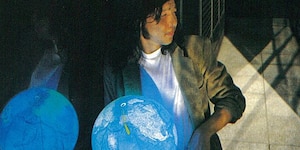 Moonglow [1979]
With tracks along the same lines as his hit "Bomber," Moonglow was a conscious effort to drift towards a trendy disco funk vibe. The album was mostly upbeat contemporary dance music, but there were also tracks like "Touch Me Lightly" which had Smokey Robinson-esque falsettos and "Rainy Walk," which had a Chicago soul vibe created by the pre-YMO Haruomi Hosono and Yukihiro Takahashi.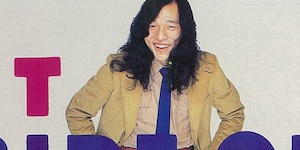 Ride On Time [1980]
Having met the permanent rhythm section of his band – Jun Aoyama and Koki Ito – Yamashita was finally able to create and perform music live and in the studio with the same people, which gave him a clear sense of direction. The ability to better capture those ideas led to wider forms of expression and dynamism throughout the songs. With the lead single being picked up in an ad campaign, Ride on Time went all the way to the top of the charts. Other highlights include "Daydream" by Yamashita and Minako Yoshida, one of the greatest 16 beat pop tracks in the Japanese music lexicon.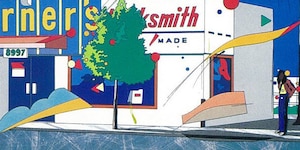 For You [1982]
By the time For You was set to be recorded, Yamashita was on a roll, with a hit record behind him and a subsequent mountain of tour dates. This was right at the moment that anolog recording methods were reaching their zenith, and the sonically majestic album sounds like it. "Sparkle" was characterized by a cutting groove, "Loveland Island" mixed samba and TK's Miami disco sound, "Love Talkin" was another funky mid-tempo translation of the Isley Brothers. Indeed, all of the tracks here share surging rhythm patterns and phrases which feel like rays of sunlight on a balmy day. Unsurprisingly, the album became a best-seller. Together with Eijin Suzuki's cover art, Yamashita's name became synonymous with summertime at the beach.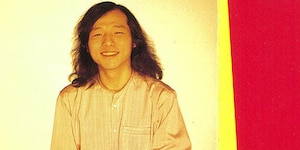 Melodies [1983]
That's probably the exact reason why Melodies is a bit of an about-face. The album is an inward-looking study of Yamashita's musical feelings. He penned most of the lyrics himself, and the album has a more singer/songwriter vibe throughout. Although his trademark sunshine made a return for "Koukiatsu Girl," and the smooth yet flashy funk of "Merry Go Round" reminded of the sound that had been the backbone of his music, the rest of the album consisted of soul ballads, taking the listener on a sonic voyage of sorts from Philadelphia to Memphis. His most well-known track, "Christmas Eve," has a Baroque chord progression and utilizes Pachelbel's Canon sung in layered a cappella for the bridge. The beauty that can be felt in the harmony created there – and the scope of Yamashita's musical influences – speak volumes about him as a musician.