Spike Lee's We Love Roll Call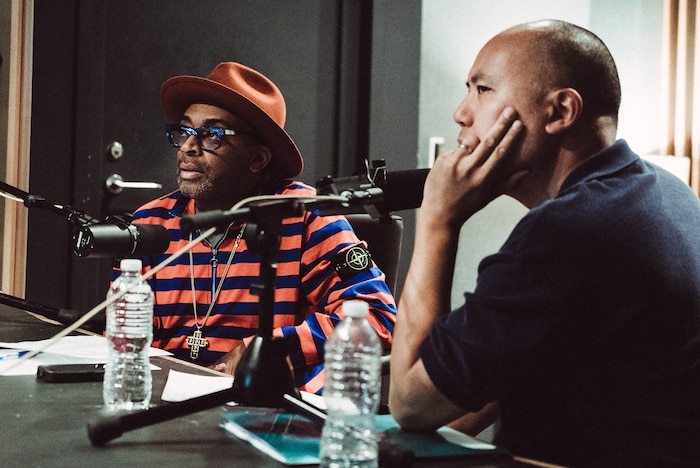 Spike Lee is a director, producer, writer and actor, but he's one of a handful of people for whom the word "filmmaker" truly applies. Over the past three decades, his thought-provoking work, much of it reflecting on issues of race, politics, crime and the black American experience, has made him one of the most celebrated (and at times controversial) figures in the film world. Born Shelton Jackson Lee in Atlanta, the bulk of his childhood was spent in Brooklyn. And though he did head back to Georgia to attend Morehouse College, it's clear that his heart lies in New York – and one could argue that the city itself is a character in many of his films.
Lee's first feature film was She's Gotta Have It (1986), and he's since directed dozens more, including Do the Right Thing, Jungle Fever, Malcolm X, 25th Hour, Inside Man and many others. He's also created numerous documentaries, the most notable being When the Levees Broke, which examined Hurricane Katrina and its devastating impact on New Orleans. His production company, 40 Acres and a Mule, has also stepped into advertising, with Lee directing commercials for various brands. An unabashed lover of the New York Knicks, his animated courtside presence has become an intrinsic part of their games, and that same passion often extends to his cultural commentary, as Lee has always been unafraid to comment on politics and current events – particularly in relation to issues of race and the black community.
Inspired by one of his most iconic movie scenes, director Spike Lee picks the platters that matter from BDP to New Edition and Tracy Chapman.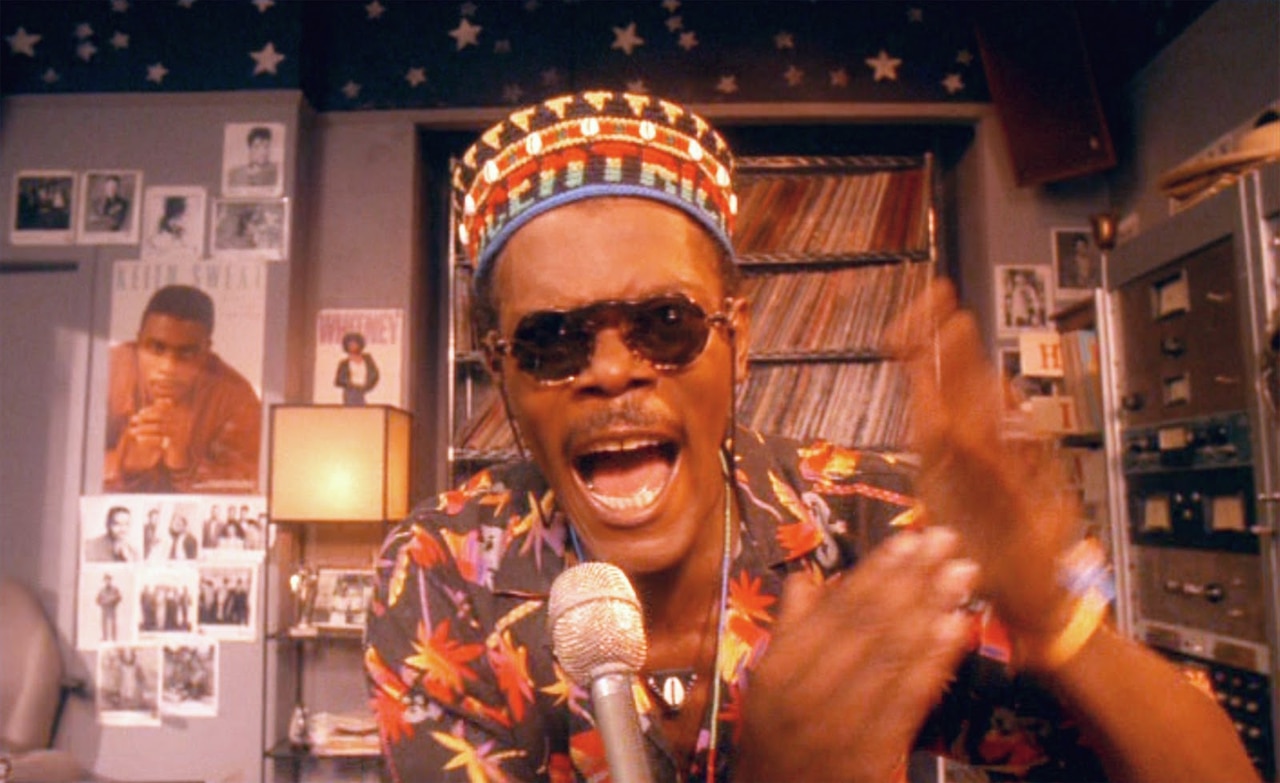 Michael Jackson, "Scared of the Moon" (The Ultimate Collection, 2004)
"Scared of the Moon" is one of my favorite Michael Jackson songs. It was only released on the box set with all the songs, but it never got a release, so nobody really knows about it, but it's a great song. The biggest thing that I learned from Michael is that his work ethic, which was... Prince, James Brown, Michael, you could flip a coin, a three-sided coin to see who has the best work ethic, but they were all great, and it was neck and neck. You could say that the Godfather of Soul passed it to Michael, and Michael passed the baton to Prince. I don't know who's getting it next.
Boogie Down Productions, "Outta Here" (Return of the Boom Bap, 1993)
I just love the lyrics. It talked about what happens when rappers fall off. $5,000 love seat, out of here. I love the beat, and also it was DJ Premier on that. I love storytellers no matter what the form is, whether it be filmmakers, poets, novelists, songwriters, so I love [KRS-One's] stuff.
Public Enemy, "Fight the Power" (Fear of a Black Planet, 1990)
The anthem of that film, Do the Right Thing. I think that's self-explanatory. The first demo that Chuck D brought me really wasn't the one I needed, and then I showed him the film, and they came back with "Fight the Power." I knew that was it. I said, "This song has to be an anthem." Once he saw the film, he knew what was called for. The video for "Fight the Power" was a rally. A march. We started in the park and we ended up on the block where we shot the film in Bed-Stuy. "Fight the Power"'s one of those great songs that's going to stand the test of time, and people are going to have their own different interpretations of it. I know that Do the Right Thing would not have been as successful as it was had we not had "Fight the Power" in it.
Experience Unlimited, "Da Butt" (School Daze OST, 1988)
[This] song was written by Marcus Miller. For my second movie, School Daze, I made up this dance. I said to Marcus, "We've got to use EU." There was a club, used to be a club and I don't know if it's still around, a club in D.C., Chocolate City, called the 9:30 Club. We had a premiere for She's Gotta Have It, and I'd never heard go-go music before, and EU was the band that was hired to play at the premiere. I loved their music, love go-go, and it was time to do this next film. I knew I wanted to include EU in the film. The song was a big hit, "Da Butt."
John Coltrane, "Alabama" (Live at Birdland, 1963)
We used ["Alabama"] during the montage sequence in Malcolm X, where Denzel's watching TV, and we see all these horrific images of the Civil Rights movement that are happening. Early on, I grew up in a jazz house. My father's Bill Lee, a great jazz bassist, so I can't really tell you specifically here, but Coltrane was played in our house.
James Brown, "The Boss" (Black Caesar, 1973)
He was the boss because he paid the cost to be the boss. I remember loving that song. Just that lyric, "I paid the cost to be the boss." I'm paying the bills, so you've got to step back. You pay the bills, you get a say.
Tracy Chapman, "Fast Car" (Tracy Chapman, 1988)
She was like a breath of fresh air. Her sound, her look. Tracy Chapman had no weave, you know. Crazy thing, my friend, a guy named Brian Koppelman, he was somewhat involved with Tracy at the label, and he offered me an opportunity to direct the video for "Fast Car," but I couldn't do it. I did another one, I can't remember the song now, but... I hope that she's still out there.
Louis Armstrong and Ella Fitzgerald, "Summertime" (Porgy and Bess, 1958)
Both of them together are phenomenal. I just like how they interpret all the songs written by George and Ira Gershwin. Louis Armstrong, Ella Fitzgerald, they take something that's great and just take it to another level, or a different way to interpret it. I would put "Summertime" in that category. For me, the greatest example of that is John Coltrane, "My Favorite Things." That's not Julie Andrews singing it, it's not the same thing, but it is the same thing. No disrespect to Julie Andrews, that's one of my favorite musicals, The Sound of Music.
Stevie Wonder, "He's Misstra Know-It-All" (Innervisions, 1973)
He's the man with the plan, got a counterfeit bill in his hand, He's Misstra Know-It-All. Great song. One of my favorite Stevie Wonder songs. That album is on my greatest list. "Too High," "Living for the City," which is in Jungle Fever. The scene where Flipper Purify, played by Wesley Snipes, is trying to find his crackhead brother Gator, played by Samuel L. Jackson, and he leads him to the Taj Mahal, which is the biggest crack den in the history of cinema. All throughout that scene, we have "Living for the City." I knew "Living for the City" was going to be in the movie, but I'd like to add, Stevie did all the new songs for Jungle Fever. When I told people that Stevie was going to do the songs, people said, "Oh, he's never going to make it, because Stevie has a history of being a little tardy," but he was not late. We got our songs on time. At the end credits, there's a song called "Feeding Off the Love of the Land." My father wrote an orchestral arrangement that plays underneath that. Also, we had the lyrics running underneath the bottom frame. That's one of my favorite songs, and I called Stevie up. I said, "Steve, I need that song." He said, "Okay, I've got to call George Harrison first," and George let us have it.
Sam Cooke, "A Change Is Gonna Come" (Ain't That Good News, 1964)
From one of my favorite scenes in Malcolm X. The scene is a montage between several characters, all heading to the final destination, Audubon Ballroom, where Malc was assassinated. You have the assassins from the mosque in Newark, New Jersey on their way there. You have Malcolm's wife, the late, great Dr. Betty Shabazz with her four daughters, and Malcolm being tailed by the FBI, CIA. We cut back and forth, and we had that shot where he's like floating, and that's one of the best, in my opinion, uses of a song with the scene. I knew where it would go, and I wanted to use that song, for sure. Sam Cooke had to be there.
Al Jarreau, "Never Explain Love" (Do the Right Thing OST, 1989)
The song he sang for the last credits for Do the Right Thing [was] written by the late, great Raymond Jones. The fantastic arranger Clare Fischer arranged the strings for that song too. I got hip to Clare Fischer because he was doing all of Prince's stuff. [Al] is a jazz singer. My friend introduced me to Al Jarreau when we were in college at Morehouse College.
Harold Melvin & the Bluenotes, "Wake Up Everybody" (Wake Up Everybody, 1975)
This song was written by the fantastic, fantastic Kenny Gamble and Leon Huff. "Wake Up Everybody," and wake up, those two words have been a staple of all my films. I think almost every film, I've had somebody in the film say those two words, "wake up." Gamble and Huff had a big impact on me because I was listening to their songs. Philly International, the Sound of Philadelphia. All those great artists. I had the pleasure of interviewing them for the documentary I just did on Michael Jackson called Michael Jackson's Journey from Motown to Off the Wall. Kenny Gamble, Leon Huff, giants. Giants, giants, giants. They were writing some powerful stuff, and one example for me would be, "Wake Up Everybody."
Aretha Franklin, "The House That Jack Built" (Single, 1968)
I've always liked that title. A very uptempo song, and again, I've been very fortunate to meet and know a lot of these people on this list. That's a great, great, great, great, great gift. I would add Aretha, Re-Re, to that list. For the end credits of Malcolm X, we had Aretha Franklin do the cover of the wonderful Donny Hathaway song, "Someday We'll All Be Free." Arif Mardin produced that.
Marvin Gaye, "Inner City Blues" (What's Going On, 1971)
From one of the top five albums of all time, What's Going On. I love all those songs, but my favorite's "Inner City Blues." That thing is still very much true today. Look at Detroit. Look at Flint. Look at Chicago. Look at Chi-Raq. Look at Killadelphia. Look at Bodymore, Murderland. Look at South Central. Look at Brooklyn. Buckshot. Look at the Boogie Down Bronx. Marvin definitely had the crystal ball on this one, and thank god that Mr. Berry Gordy finally relented and let Marvin put this masterpiece out. Never met Marvin Gaye though, never met him. Wish I could have.