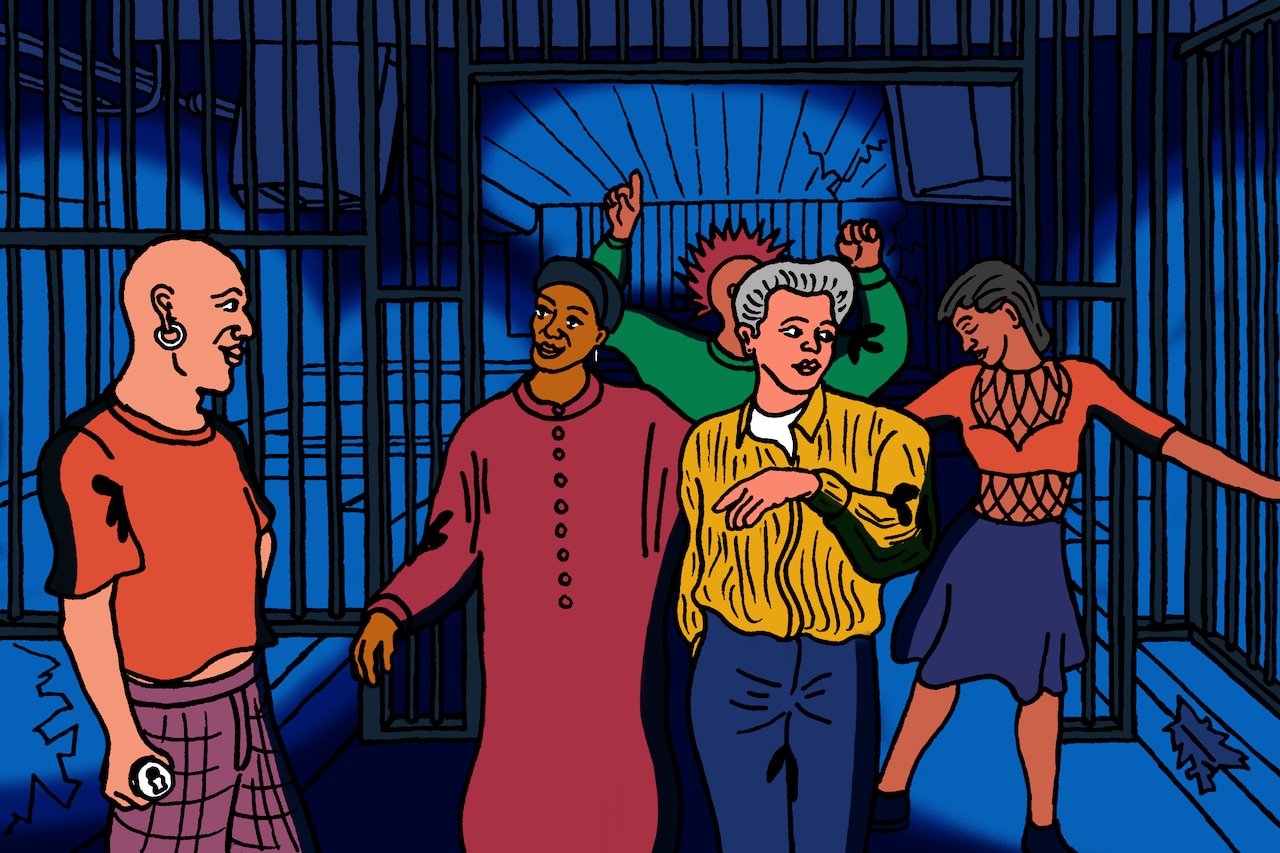 Tear Down This Wall: Reunification and the Explosion of Techno in Berlin
Jürgen Laarmann, longtime editor of Frontpage magazine, reflects on the early days that shaped Berlin's famed nightlife – with photos from the '90s by Tilman Brembs
"Not much to write home about!" That was my first impression of Berlin nightlife. The year was 1988 and I, a 21-year old Frankfurter, was visiting Berlin. How ironic, then, that I'm writing about all of this today.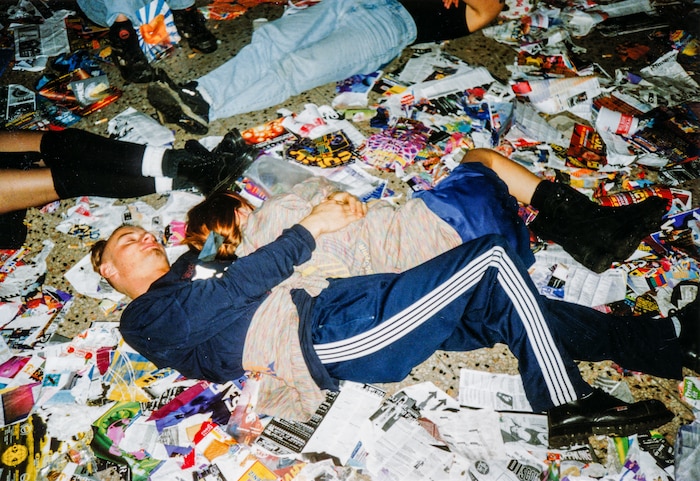 In 1988, everything that made up the famed nightlife of 1980s Berlin – as brilliantly documented in Mark Reeder's 2015 documentary B-Movie: Lust and Sound in West-Berlin 1979-1989 – was already fading away. There was nothing going on at the formerly-legendary Dschungel club in Nürnberger Straße, despite me going on a weekday, when the "really good" people were supposed to be around. Well, all of that must've been a few years before my time.
As I continued exploring Berlin nightlife, the famous punk and new wave hotspots seemed a little more dirty and greasy than their equivalents in Western Germany, and the people were a bit more messed up, but there wasn't a whole lot going on in those clubs either. One highlight was when my local companion took me to a bizarre location described as "typical Berlin." I touched down at the first UFO party. You had to climb down a ladder through a hole in the floor of a private apartment. In the basement, acid house was playing against the backdrop of a wildly oscillating strobe light. Capacity: around 30-50 people. When you came out of the hole, your outfit was all dirty. A portal straight into '90s Berlin!
The Wall was gone, world peace seemed a real possibility and new sounds and brand new records arrived every week.
In Frankfurt, where I was living at the time, Omen had just opened its doors in 1988. That club was a kind of high-tech disco prototype. The happenings I attended in Berlin stood in stark contrast with Omen's professionalism. To me, visiting West Berlin felt like a trip to a Third World country – which I quite liked. Back in Frankfurt, I gossiped about the incredible economic poverty of the "Mauerstadt," which felt completely backwards when compared to the technical standards available in the metropolis on the Main River.
1989: Right Place, Right Time
In hindsight, it might seem peculiar that in September 1989 I moved to Berlin to study. I moved there partly because I had neglected my Economics studies at the Goethe University too frequently in favor of the Frankfurt nightlife. By studying "Communication in Social and Economic Contexts" in Berlin, I wanted to try something that was more up my alley. Knowing well that in terms of clubbing Berlin didn't have much to offer, I devoted all my energy to my studies for the first year.
While my peers did their student jobs, I kept on working as the managing editor for the Frankfurt fanzine Frontpage. I spent many nights at desktop studios, putting together the content for each issue with changing graphic designers. I basically blanked out the fall of the Berlin Wall, simply because I didn't feel like a "real Berliner" and it therefore didn't concern me in the same way.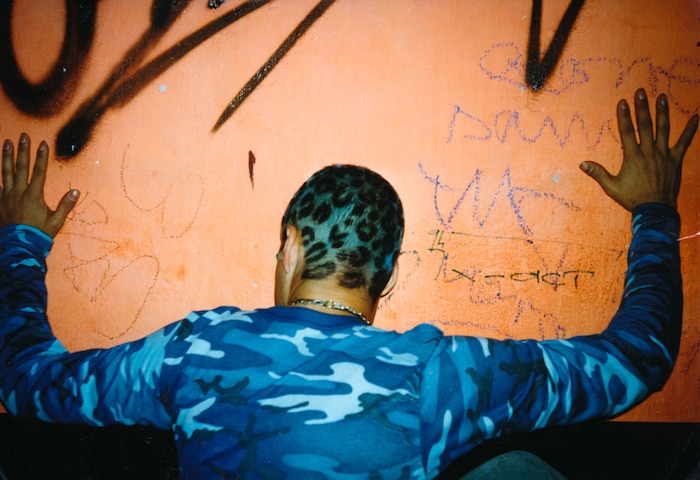 Step by step I got to know the city better. I quickly realized that Fischbüro was a focal point for all kinds of interesting developments. The people who ran it were the same heads who were behind the first UFO: Dimitri Hegemann and Achim Kohlberger. They ran the storied Space Beer and Radio Mars, a DJ booth located behind a Muppets-style theatre stage. It hosted a bunch of people who later played important roles in the scene: Tanith, Clé, Rok, Jonzon, Kid Paul, Dr. Motte. I first encountered the latter at Radio Mars, and he offered to get me involved with Love Parade, obviously taking into account that Frontpage was distributed all across the country and offered a way to reach fledgling house music scenes in other cities.
In the meantime, the international techno-house revolution was in full swing. A new type of music was being created: A new sound that unified industrial and house elements, soon after dubbed techno-house, with protagonists in Belgium, New York, the Netherlands and England.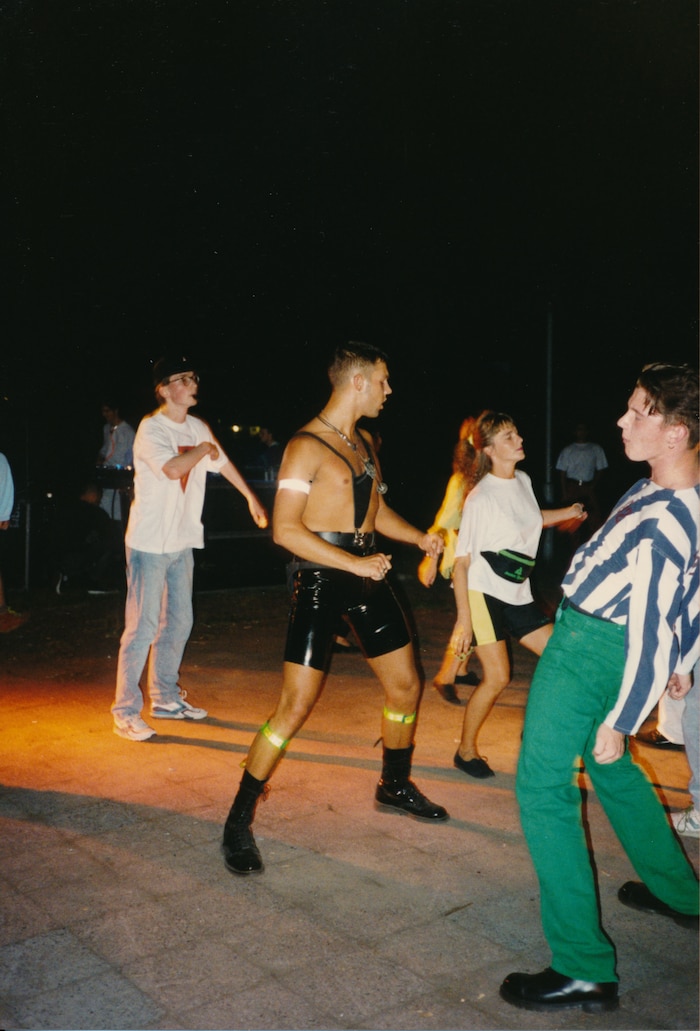 D-Shake's "Yaaah" was the defining track at the time and the quasi-slogan of the zeitgeist. The Wall was gone, world peace seemed a real possibility and new sounds and brand new records arrived every week. One of the most exciting spots in the city was the Hard Wax record store on Reichenberger Straße in Kreuzberg. It was here that every self-respecting DJ queued up around the "Imports" crate, where the notoriously strict DJ Rok (Jürgen Rokkita) oversaw distribution of the platters.
1990: UFO, Atonal and Tekknozid
The second UFO club opened in 1990, located in a former Penny supermarket in Schöneberg, which was getting busier due to new visitors from the Eastern part of the city. Here, Tanith ran a style-defining event series called Cyberspace, which is where I saw decorations by legendary designer Elsa Wormack (Elsa for Toys) for the first time.
The first Atonal Festival held at Künstlerhaus Bethanien was another landmark moment in 1990. Everyone who attended felt that something new was in the air. Acts like 808 State, Greater Than One, Consolidated, Cosmic Baby and Baby Ford played very different new music. At this point, it was utterly unclear which direction all of this would take. The lineup was a colorful, trailblazing mix of people. Atonal gave a preview of the decade to come.
East Berlin offered its own innovations: Tekknozid, for instance. Wolle XDP Neugebauer organized the first raves in erstwhile GDR-locations, such as the Haus der Jungen Talente – a clubhouse for GDR youths – and the industrial building of the VEB Elektrokohle in Lichtenberg; or at Prater in Prenzlauer Berg, the oldest beer garden in the city. Locations in the East had a capacity of up to 1,500 people, packed with the finest equipment for all things bass. The Tekknozid audience mostly consisted of "East-kids" celebrating the peaceful revolution and their first authentic youth culture with Tekkno / 2k. The parties were so great that the word spread across town and attracted quite a few guests from the Western part of the city.
At 130 BPM, in the thick fog of dry ice, it really didn't matter where you came from.
Meanwhile, it was (almost) all quiet on the Western front after the reunification. The second UFO in Schöneberg shut down on December 31, 1990 – and not exactly because it was too packed too often. In early 1991, there were rumors of a new club opening up directly at the former "Todesstreifen" (the area at the border on the GDR side of the Wall, referred to as the "death strip" due to the fate of many of those who attempted border crossings). A kind that had never been seen before.
In March 1991, Tresor opened up for business. Based in a safe-deposit vault in the basement of the former Wertheim Bank near Leipziger Platz, it became the epitome of techno in Berlin. Tresor was the prototype for Berlin clubs in many ways and it continues to shape the Berlin club scene to this day. Dimitri Hegemann and his Tresor crew applied the principles of interim usage of evicted buildings to East Berlin – often without being totally clear about notions of private property. That's how they ended up with a fixed-term tenancy contract for Tresor as an arts gallery.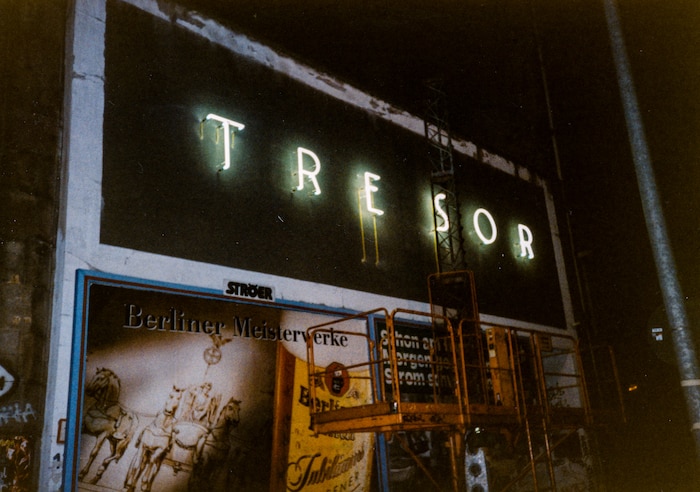 The circumstances were wild and the gastronomic concept not exactly elaborate, to say the least. Friends got hammered for free – pretty much everyone was a friend back then – and the vibes were sensational. Your outfit was messed up afterwards, but no one cared. I sure didn't; how could you, when the freedom and fun were endless compared to the disco-y Frankfurt nightlife with its One-Point-Cash-Cards (mandatory drink tickets that had to be paid up on leaving the club) and regulations!
Besides, the thunderous strobe lights of Tresor provided a perfect backdrop for the reunification of young people from both former sides of Germany. At 130 BPM, in the thick fog of dry ice, it really didn't matter where you came from. Many Tresor visitors had their first ever contact with people from the other part of the city right there.
Following the example of Tresor, a string of clubs appeared on the scene: Planet and Walfisch on Köpenicker Straße were among the earliest. Bunker, Elektro, WMF and many more followed suit. Today, there are guided tours for tourists, contemporaries and those who were born too late, leading them to many of the forgotten off-locations.
Of course, the development of Berlin's nightlife benefitted from the absence of a curfew. Partying was limitless, and since police in the East had other tasks and problems, freedom knew no bounds. This didn't just apply to the club scene but to all of Berlin's creative circles. Ateliers, galleries, studios – there was a lot of space for creativity in the Eastern locations. These spaces were a large part of the image of Berlin for years, making it a magnet for the creative scene as a whole.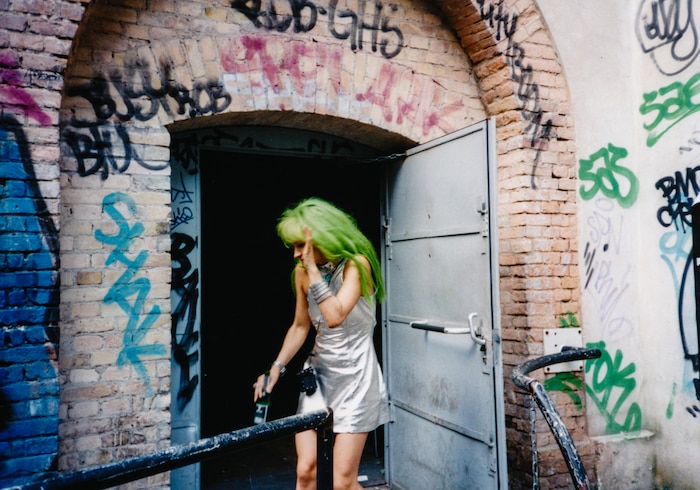 Love Parade 1991: The German Summer of Love
From 1991, I was part of the Love Parade crew. Motte, Sandra Molzahn and Kati Schwind had gotten Ralf Regitz (Planet, E-Werk) and me on board in an attempt to professionalize the event. Regitz was in charge of putting the party together, while I took care of its nationwide promotion, and I gladly did so with all my energy and the support of Frontpage. Alex Azary, now the director of Frankfurt's soon-to-be-opened Museum of Electronic Music, or MOMEM, organized a Frankfurt Love Parade float with Mark Spoon, Sven Väth, Talla 2XLC and others. Wilhelm Röttger, the co-creator of the Low Spirit label and later a Love Parade stakeholder, had connections to Cologne's Space Club, which was at the time run by Mate Galić, now CEO of Native Instruments. Although clubs from other places did not yet organize their own floats, their owners were there, all inspired and hyped up.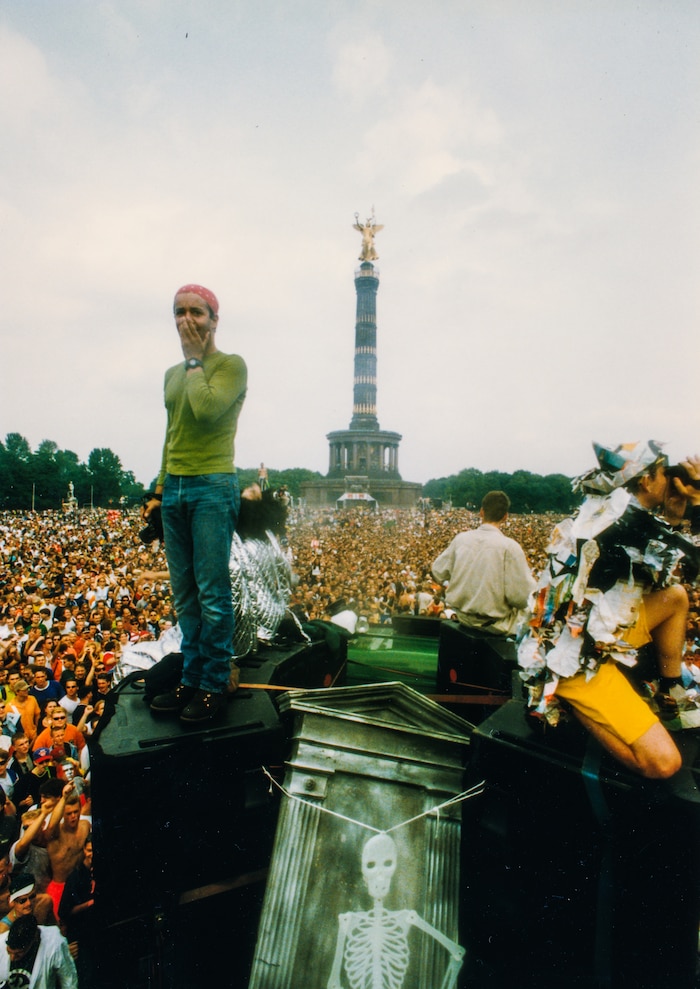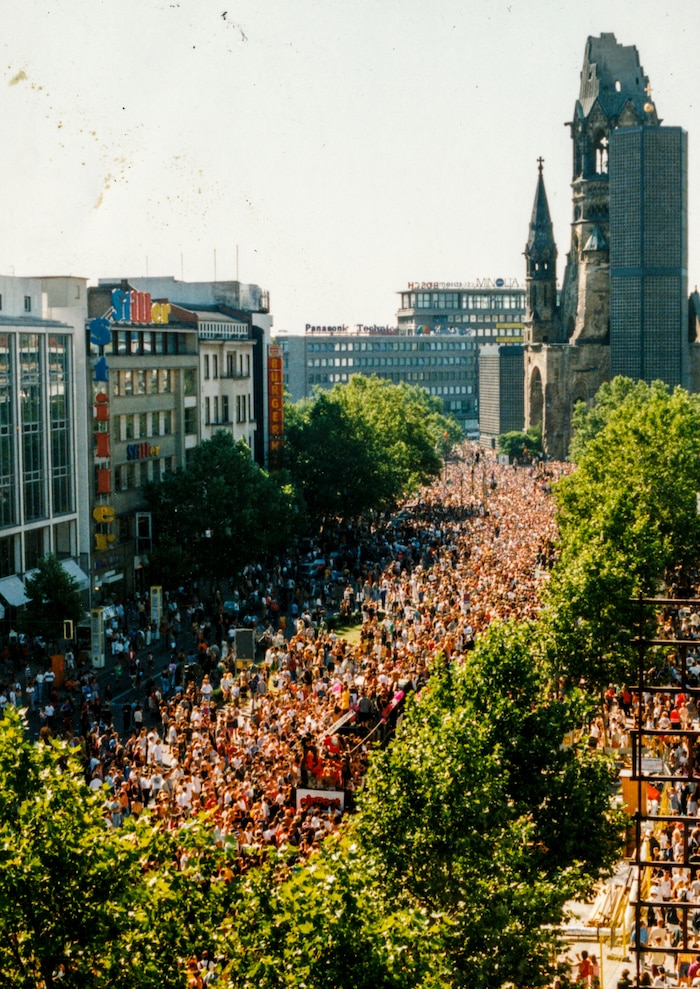 All of the supposedly 6,000 attendees agreed: They had witnessed the beginning of something huge. The birth of German techno. The event enjoyed international interest. British magazines The Face and i-D, back then the global frontrunners for music and all things trendy, came by, and so did MTV. They reported that there was a new, wild Berlin and waxed poetic about the "German Summer of Love."
Not only was the parade legendary, the afterparty was, too. The Love Nation party, organized by the Love Parade crew at Halle Weißensee, brought together the crème de la crème of German DJs, all playing for a flat fee of 200 Deutsche Marks. There's never been anything like that ever again. And in retrospect, that weekend marked the starting point of Berlin's nightlife tourism, which is now a whole industry.


Translation by Julian Brimmers
Header image © Gaurab Thakali